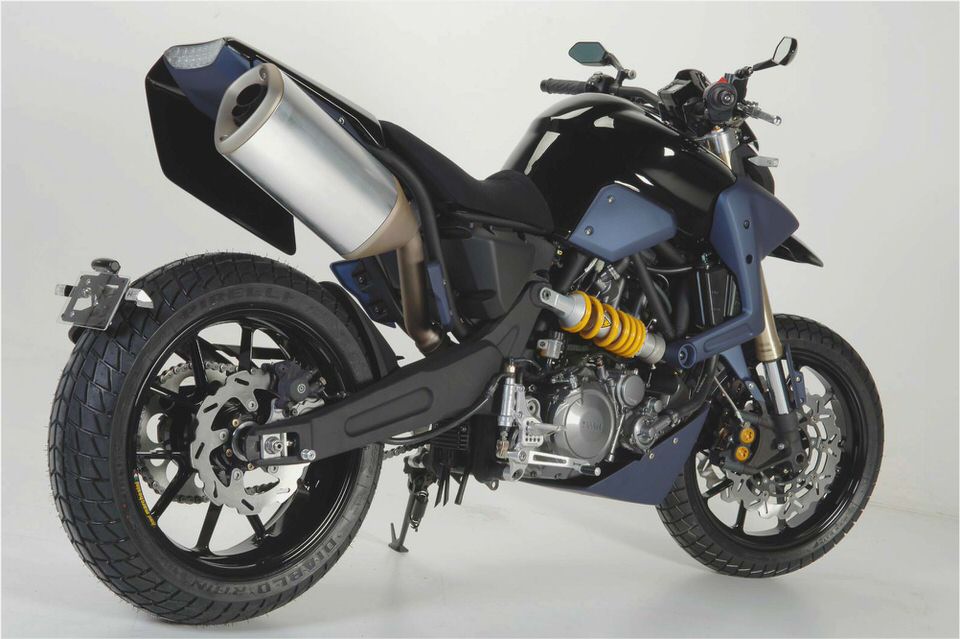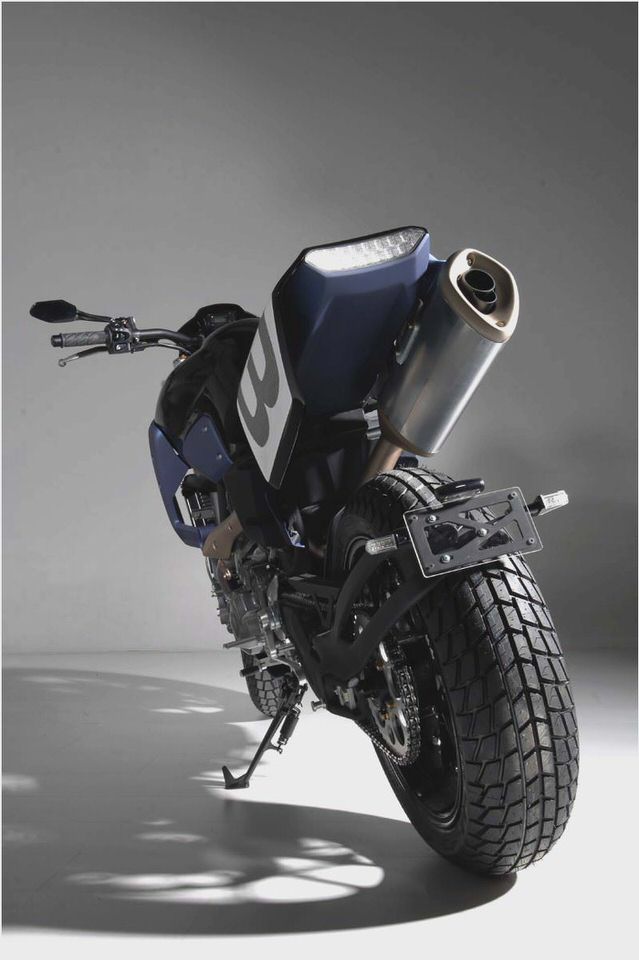 Yamaha continue to introduce more exciting new motorcycles
2013 marked the start of a new future for Yamaha, with the news that there were many exciting new models in the pipeline that were focused more clearly on our customers' needs and lifestyles. To complement this new approach, Yamaha have reorganized the way in which our motorcycles are grouped into different classes.
While in the past the market was more simplified and divided by usage, we now clearly see a much more diverse and fragmented market, and our new segmentation accurately reflect our customers' lifestyle and attitude. Yamaha is geared up to be a customer centric brand, and by positioning our motorcycles more clearly, we aim to enhance our new and existing customers' understanding of what each model stands for.
2014 represents the beginning of an exciting and productive new era for Yamaha. In the company's long and distinguished history we have established a reputation for developing innovative motorcycles and advanced new technology that have helped to change the face of motorcycling. Yamaha will continue to be at the cutting edge of motorcycle design and technology for the future.
MT SEGMENT
The Dark Side of Japan
Yamaha's rapidly growing MT 'Masters of Torque' range is one of the most exciting things to happen to motorcycling for a long time. Drawing on the 'Dark Side of Japan' as their inspiration, Yamaha's exciting and innovative new MT models are ready to challenge preconceived notions.
With their strong and exciting torque delivery and cool, unique style, they bring back passion into motorcycling – while not forgetting that the new bikes should be versatile and affordable to attract many passionate motorcyclists.
The new MT models offer a genuine alternative for those customers who are looking for a thrilling and enjoyable motorcycle that excites and inspires its rider.
Launched to the press in September 2013, the remarkable new 847cc 3- cylinder MT-09 underlines Yamaha's total commitment to developing a new breed of inspirational models that will bring fun and passion back to the two- wheeled world. Few other machines launched by Yamaha in recent years have attracted so much interest from the press and public as the MT-09, and Yamaha believe that the future lies in the creation of new models that will engage with the rider in a special way.
For 2014 the rejuvenated Yamaha 'Dark Side of Japan' themed MT range is strengthened not only by the MT-09, but also by the new MT-07, a naked 689cc twin-cylinder model which raises the bar in the mid-class segment in terms of riding excitement, quality components and design. Key design elements include a mass forward look with an upright riding position. There's also the signature 'Z-shape' – formed by the air intake-style scoops and the short exhaust header pipes – confirming its strong MT heritage.
This new MT is designed to deliver high agility together with exciting torque, as well as an enjoyable riding character, for a very affordable price.
Following on very soon after the MT-09 introduction comes the new MT-09 Street Rally, a racing inspired model variation with an even more aggressive motard design. The MT-09 Street Rally features lightweight bodywork and a number of special genuine Yamaha parts that underline the wild motard side of the MT.
SPORT HERITAGE SEGMENT
Inspired by the past, built for the future.
Yamaha's 2014 line up sees the arrival of a number of exciting and inspirational new models, and to reflect the changing and evolving market place we have launched a new Sport Heritage category.
There's no simple formula to categorize the bikes that fit into the Sport Heritage category. Because it's not their engine size or chassis style that counts – what really matters is that they carry Yamaha's iconic design and possess a unique attitude combined with timeless good looks and raw mechanical beauty.
For 2014 the Sport Heritage range is further enriched by the SR, and also includes such iconic bikes as the VMAX, XJR1300 and XV950/R. With their thoroughbred designs, timeless style and unique Yamaha character, these Sport Heritage models capture the essential spirit of motorcycling.
Personalization of production models in this segment is becoming increasingly popular, and in order to further inspire our audience, at EICMA Yamaha will be presenting Yard Built SR400 and XJR1300 specials that have been created by three of the world's leading customizing houses. By showing different approaches to personalizing production models, Yamaha not only demonstrates the enormous customizing potential offered by these timeless motorcycles, but also shows that behind every Sport Heritage model lies the unique spirit of its rider.
ADVENTURE SEGMENT
Make every ride a memory
Yamaha Adventure bikes are designed and built for the rider who wants a rugged and purposeful motorcycle that can handle whatever comes its way. From the long distance off road abilities of the 2-cylinder Super Ténéré through to the versatile and agile character of our XT and WR single cylinder models, every Yamaha Adventure motorcycle offers the potential to make every ride special.
For 2014 the Super Ténéré benefits from a long list of significant upgrades to both the engine and chassis in order to refine its riding character and increase its sportiness and comfort levels.
The standard specification has been substantially enhanced with a variety of new equipment, and the D-MODE system features revised mapping for superior performance.
Joining the Adventure line up for 2014 is the new XT1200ZE Super Ténéré which comes equipped with an easy-to-adjust electronically adjustable suspension system, making it one of the most advanced models in the entire range. The 2014 XT1200ZE Super Ténéré takes Adventure riding to a new level by offering the best suspension characteristics for every kind of situation.
CRUISER SEGMENT
Laid back style with advanced technology
Yamaha was one of the first of the Japanese manufacturers to develop purpose built cruisers, and in recent years there has been a growing interest in these laid-back high-torque V-twins. With over 30 years experience in the design and manufacture of this type of motorcycle, Yamaha has deep roots in this segment, and for 2014 the company will launch an all new model as well as a variation of an existing bike.
Yamaha reinforce the company's growing Cruiser category with the introduction of the new XVS1300 Custom, a charismatic 'chopper-style' model driven by a mighty 1304cc liquid-cooled V-twin engine and equipped with a long and low chassis and a radically raked-out front end.
YAMAHA 2014 NEW MODEL INFORMATION
ALL-NEW YAMAHA MT-07
The MT story continues for 2014 as Yamaha announce the launch of the all- new MT-07, an agile roadster with exciting torque levels that reinforces Yamaha's expanding MT line-up. Its overall style, emotional engine character and engaging qualities fit perfectly into the 'Dark Side of Japan' MT family.
Featuring an all-new 689cc inline 2-cylinder engine producing strong torque, and equipped with a light and compact backbone-type tubular frame, the MT-
07 is a sporty motorcycle that is clearly aimed at inspiring many riders throughout Europe by bringing fun, passion and excitement back to motorcycling at an affordable level.
Yamaha's new MT-07 is one motorcycle that cannot be defined or classified by its specification figures alone. For the record, the figures for this new model that everybody wants to look at straightaway are 74.8PS, 68Nm@6,500 RPM, and 179kg wet weight (Dry weight 164kg).
But in reality, these figures only tell a very small part of the MT story, because the MT-07 has not been designed only to be the fastest, most powerful, quickest or most sophisticated. Simply put, this new motorcycle has been created to offer the mid-class category a new kind of riding excitement that is generated by the MT-07's exciting torque output, and its chassis design's ability to accentuate the passion that first attracted each one of us to motorcycling.
The MT-07 is designed to bring a new passion to the mid-class segment. With its high levels of excitement and easy handling nature, this is an incredible package offering exceptional value for money, making it an attractive proposition from many different points of view.
The new Yamaha MT-07 is aimed at anyone who is looking for an alternative approach to biking. Newer riders who are entering the two-wheeled world and are looking for a different kind of sports bike will discover that the MT-07 looks good, feels good and is easy to use and fun to ride. Yamaha also believe that those more experienced bikers who are looking for fun will also find that the MT-07 is a machine that's built to exceed their expectations.
New 689cc in-line 2 cylinder engine:  When designing the basic architecture of the new engine, our engineers' aim was to build a responsive and exciting powerplant that would accentuate the emotions experienced by the rider in a variety of situations. This machine is all about highlighting and focusing the pure enjoyment that comes with everyday riding.
So rather than simply focusing on achieving maximum power and maximum torque figures, we set out to create an engine which would deliver strong emotion while being very easy and intuitive to ride.
The crucial ingredient that makes the new inline 2-cylinder MT-07 engine stand out is the fact that it has been developed using Yamaha "Crossplane philosophy". This is an engineering concept that seeks to enhance power output characteristics, thus providing more predictable and instantaneous engine response, making this compact and lightweight sports bike more accessible and more enjoyable for a wider range of riders.
Powerful and compact inline 2 cylinder with a wide usable powerband:  The all-new 689cc liquid-cooled 4-stroke inline 2-cylinder DOHC engine features a 270-degree crank layout and includes an exceptionally compact single-axis balancer. The engine has been designed to deliver a power output of 55kw/75 PS, while being very compact and lightweight at the same time. So in terms of performance and specifications the engine positions itself at the top of its class.
On the other hand, with its focus on low and mid rpm torque, its offers a very wide range of usability from exciting sports riding through to casual cruising and efficient commuting.
"Crossplane philosophy" for enhanced torque output characteristics: The MT-07′s new inline 2-cylinder engine has been designed to deliver class leading performance while also having a strong focus on delivering exceptional but easy to control torque output in the low and mid rpm range.
The target of 'easy to control torque' is mainly achieved by implementing the Yamaha "Crossplane Philosophy" layout. It is all about the best harmonization of the engine's internal forces – the combustion torque (created by the igniting fuel) and the inertial torque (created by the rotating crank and the up and down movement of the pistons). Once these two torque forces are aligned well (called 'clean torque'), the rider gets a more clear feedback on the power delivery and therefore can control the power output and the rear wheel traction in a more precise and intuitive way.
For inline 2-cylinder engines the most efficient layout to achieve 'clean torque' is to use a 270-degree crank with uneven firing intervals. While the 270- degree crank layout has proven its great rideability already in the TDM900 and the XT1200Z 2-cylinder engines, the MT-07 twin adds a lot of excitement by combining its easy to control power delivery with great riding dynamics – such as its class leading power output and low weight – and a great twin cylinder engine character including 'good vibes' and a unique deep sound.
Lightweight single-axis balancer:  Yamaha's design team have gone to great lengths towards minimizing the MT-07's overall weight by significantly reducing the weight of every component. For example, the compact single-axis balancer is one of the lightest of its kind in the market. By reducing the distance between the crank and balancer axis, this new design helps to keep engine dimensions low.
Together with the use of rubber engine mounts, the single-axis balancer reduces vibrations for a more enjoyable experience.
Offset cylinder design for increased fuel efficiency
At the press launch of the MT-09 in September, many participants commented on the impressive fuel economy of this flagship MT model. Increasing overall engine efficiency is crucially important for environmental, economic and practical reasons, and Yamaha's designers have been successful in achieving outstanding levels of fuel efficiency with the new MT- 07.
One of the key factors in being able to attain good fuel economy is the reduction in frictional loss within the engine. Compared to a conventional design in which the con rod is slanted when combustion occurs, the offset cylinder design reduces frictional losses between the piston and cylinder, and transmits power more efficiently.
Harmonized transmission and engine design
Strong and impressive torque is a key feature on all MT models, and the MT- 07 has been designed in such a way that riders can accelerate and decelerate with minimal gear changing, especially in the middle to high gears (4th to 6th). Eliminating the need for frequent gear changes makes for a more enjoyable, rewarding and relaxing ride, and it may come as something of a pleasant surprise for riders of mid-capacity inline 4-cylinder motorcycles.
In order to optimize the potential of the MT-07's linear torque, features such as the 6-speed transmission's gear ratios, as well as the fuel injection settings and the mass of the crank have been developed in harmony to create an exciting engine which is very easy to control.
Efficient fuel injection system
A new fuel injection system with a compact fuel pump design makes a significant contribution towards shaping the overall character and rideability of the MT-07. As well as delivering strong all-round performance, this highly efficient design also gives high fuel efficiency for reduced running costs.
Other significant features that contribute towards increased fuel efficiency include lightweight forged pistons and lens shaped combustion chambers, as well as the offset cylinder design.
Lightweight and compact 2-into1 exhaust
The MT-07's one-piece exhaust system takes its cue from the design seen on the MT-09, and features a stubby muffler fed by gracefully curving offset pipes that merge with the short upswept muffler beneath the engine. The sculpted pipes give a feeling of dynamism from every angle, and the compact muffler features a 3-way honeycomb catalyser. The system also features an oxygen feedback control that achieves environmental standards and exceeds EU3 requirements.
The compact exhaust system is true to the MT-series theme of mass centralization which enhances the light and neutral handling character.
Ideal for A2 licence riders
The MT-07 is the perfect starting point for European riders with an A2 licence, and a 35kW version will be available at Yamaha dealers across Europe.
Engine Technical Highlights
All-new liquid-cooled 689cc in-line 2-cylinder DOHC 4-stroke
Lightweight and compact engine
• 74.8PS, 68Nm@6,500 RPM
Exciting torque at low mid rpm range
270-degree crank
"Crossplane philosophy" based on 270-degree crank
Also available in 35kW A2 licence version
Outstanding fuel efficiency
Newly designed 6-speed transmission
4-valve design with forged pistons and direct plated cylinders
Offset cylinder design for increased fuel efficiency
Designed to deliver optimum riding enjoyment
Compact clutch design
Highly efficient and compact fuel injection system
Lightweight single axis balancer
Lightweight and compact 2-into1 exhaust
3-way catalyser with oxygen feedback control
Light and slim backbone-type frame
For outstanding ride quality together with easy manoeuvrability and remarkable agility, the new MT-07 runs with a light and slim steel backbone- type chassis which utilizes the new engine as a stressed member.
The new frame is constructed using high tensile steel tubing, and in order to achieve a precise balance of rigidity, the tubing has different wall thicknesses and different tensile strengths in strategically located positions. The frame's relatively simple design together with the use of thinner tubes also contributes towards the frame's low weight.
This new lightweight tubular chassis perfectly complements the smooth and torque-rich character of the new engine, and gives light and agile handling together with confidence-inspiring controllability.
Optimum dimensions for easy controllability and riding excitement 'Character' is a key theme running throughout the new MT-07, and a great deal of development work has been put into achieving a chassis that delivers high levels of riding excitement.
Close attention has been paid to a wide variety of chassis features including wheelbase, weight distribution, trail, and suspension characteristics, and as a result the MT-07 rider can expect a uniquely rewarding, involving and fulfilling riding experience that brings out the very essence of motorcycling. For
example, at only 530mm long, the relatively short swinging arm on the MT-07 is responsible for giving the rider a very enjoyable feeling of the engine's driving force and acceleration.
Asymmetrical swinging arm with link-type Monocross rear suspension One of the focal points of the new MT-07 is an asymmetrical swinging arm, whose stylish design emphasizes the uncompromising looks of this naked all- rounder, and underlines its class-leading specification.
The swinging arm operates a link-type Monocross suspension system which features a horizontally mounted adjustable, preload shock absorber that is mounted directly to the engine's crankcase. As well as being a compact design, this layout contributes to achieving a desirable balance of rigidity in the frame.
41mm front forks
In keeping with the easy-handling nature of the chassis, the MT-07 runs with telescopic front forks that deliver sporty suspension characteristics, and are designed to handle difficult road conditions such as cobbles and uneven surfaces.
The forks are equipped with 41mm tubes and give a total of 130mm wheel movement for comfortable suspension performance together with neutral and natural feeling steering. These forks have a relatively narrow pitch of 190mm, and this feature gives an optimum balance to the steering feeling.
17- inch 10-spoke cast aluminium wheels/180 rear tyre
The high specification wheels underline the cutting edge design of the MT-07, and are the same as those used on the MT-09. The sophisticated and lightweight 10-spoke design is the most advanced in the mid-class, and as well as being the best looking in the category, these cast aluminium wheels reduce unsprung weight to give responsive front and rear suspension action.
The wide 180/55-ZR17 radial rear tyre is unique in the mid-class, and reinforces the machine's strong and powerful image – while also delivering plenty of traction as well as class-leading agility. At the front end there is a 120/70-ZR17 that gives high levels of grip together with confident cornering performance.
Sculpted body design with multi-reflector headlight and LED tail light This all-new 2-cylinder MT has a character all of its own that is sure to stand out in any crowd.
The sculpted body design gives this naked roadster a slim and athletic appearance, while the seat gives a compact riding position and yet offers the possibility of adopting a range of riding positions to suit different situations, from urban through to highway use. A significant feature on the new MT-07 is its low and slim seat, which as just 805 high gives good ground access.
The slimline fuel tank allows the rider to grip it with their knees, and a tank pad accentuates the compact and sporty looks of the bike. Lightweight tank- mounted scoops enhance the bike's sporty image, and an aluminium side cover on the chassis adds to the MT-07's overall image of strength and durability.
The multi-reflector headlight and LED tail light emphasize the ultra-modern design of this competitively priced machine, and add to its impressive specification.
Floating front discs / front and rear wave discs
The new MT-07 is designed to continue with the policy of offering a high overall specification at the right price, and features such as the dual 282mm floating front discs and high end monocoque 4-piston front calipers clearly demonstrate that this new all-rounder offers vibrant design combined a class- leading specification. Wave type discs are used at both the front and rear, and this state-of-the-art braking system gives powerful and controllable stopping performance.
Handlebar-mounted digital instruments
MT-07 riders will be able to see clearly displayed information at a glance, thanks to the compact new digital instrument panel. In addition to the speedometer and tachometer, the full LED display includes a gear position indicator and fuel gauge. The instruments are mounted directly on top of the handlebars, and this location gives a clear and uncluttered view ahead for the rider.
Characteristic MT-family design features
MT bikes are known for their unique look and special engine and riding character. With its own unique appearance, distinctive feel and strong character, this agile new kind of naked bike fits perfectly into the growing MT line up. In particular the mass-forward body and upright riding position accentuate its strong MT family image, as does the 'Z-shape' formed by the air inlet-type scoops and the short exhaust downpipes – confirming its strong MT heritage.
Chassis Technical Highlights
179kg wet weight (164kg dry weight)
Slim frame with 805mm seat height
Slim and compact chassis dimensions for easy agility and manoeuvrability
Compact and upright riding style with freedom to adopt different positions
Class-leading 180 wide rear tyre
Wave discs front and rear
Newly designed backbone-type lightweight tubular frame
Chassis geometry, weight distribution and dimensions designed for optimal riding excitement and controllability
Best in class, high end asymmetrical swinging arm
Link-type Monocross rear suspension with horizontal adjustable shock mounted directly to the crankcase
41mm front forks with 130mm of stroke and narrow 190mm pitch
17-inch radial tyres and best in class lightweight 10-spoke cast aluminium wheels
Dual 282mm wave front discs with monocoque 4-pot opposed piston calipers
Characteristic MT-series style Z-shape exhaust/air inlet-type scoops
Handlebar-mounted digital instruments with full LED display
Sculpted body design with slim fuel tank for easy knee grip
Multi-reflector headlight with LED tail light
MT-09 STREET RALLY
New Racing Motard variation model
Since Yamaha announced the MT-09 back in June 2013, the model has attracted massive attention from the press and public. The 'Dark Side of Japan' promotional film has over 800,000 hits on You Tube, and Yamaha dealers all over Europe have reported high levels of enquiries from potential buyers since details of the bike were released. Interest has heightened since the press launch which took place in September 2013 in Croatia.
The model received widespread acclaim in the subsequent press reports, with particular praise for the MT-09's linear torque delivery, ease of handling and high fun factor.
For 2014 Yamaha will expand the MT range with the launch of the MT-09 Street Rally, a variation model with a range of special body components. The additional parts include a headlight cover, fuel tank shrouds, side number plates, wind deflector and knuckle guards. The MT-09 Street Rally also comes with a slim and flat seat as well as motard type footrests, and the bike's changed and improved foot grip sharpens the motard soul of this naked performance bike.
The wind deflector and headlight cover allow higher speed riding, while the higher flat seat provides a different riding position for a more motard type cornering style.
Available from early 2014.
* The MT-09 Street Rally is a special edition built up by an official Yamaha dealer with genuine Yamaha parts.
35 years heritage. Built to customize.
Anyone who was old enough to ride a motorcycle in the 1970s will remember the fanfare that greeted the launch of the original Yamaha SR models. Inspired by the dual purpose XT500 which was launched a few years earlier, the single cylinder SR400 and SR500 were announced in 1978, and went on to become some of Yamaha's most popular and enduring models.
With their relaxed torque output, slim and agile chassis design and classic styling, the Japanese-market SR400 and European-market SR500 became firm favourites with enthusiasts who were looking for a simple machine that captured the very spirit of sports motorcycling. In many European countries including Germany, Austria and Belgium, groups of SR500 owners formed enthusiasts' clubs, many of which still run to this day.
To underline its appeal, the SR500 went on to win consecutive 'Moto of the Year' awards from Germany's Motorrad magazine – one of the highest circulation motorcycle titles in Europe. During the same period the bike was establishing a cult following in Europe and Japan, with many SR models being handed down from father to son.
Enduring appeal since 1978
Meanwhile, in Japan, legislation relating to the motorcycle licensing system in the mid 1970s had created demand for 400cc models, and so the SR400 became a top seller in its home market. Virtually identical to the SR500 but running with a shorter stroke to achieve a capacity of 400cc, the SR400 has continued to attract massive interest in Japan over the last 35 years, with thousands of owners and enthusiasts turning up to SR rallies throughout the country.
What is also interesting is that more than half of the owners of the SR400 in Japan are younger than the bike they ride! Users born after 1978 now make up the majority of owners in Japan, which demonstrates clearly that this timeless motorcycle has an enduring appeal with the newer generation of riders.
The return of a legend
For 2014 the return of the SR will spearhead Yamaha's growing Sport Heritage line up, which offers today's riders the opportunity to experience the joy and pleasure associated with simpler and more traditional designs.
Yamaha's classic big single has a genuine heritage and pureness of design that sets it apart from some other 'retro' models. There can be no doubt that the SR400 is the real thing, and with an authentic engine and chassis specification and original kick start mechanism, this charismatic twin-shock thumper is aimed at the many riders who are looking to rediscover the very soul of motorcycling.
For many riders, the character, soul and image of a machine is far more important than its 0-100km/h acceleration figures or potential lean angle. Having been brought up with the ready availability of high performance motorcycles all around them, an increasing number of today's riders have decided that what matters to them are the fundamental qualities such as simplicity, ease of use and timeless design. With its relaxed torque, light and agile chassis and sheer mechanical beauty, the SR400 is designed to appeal to those riders who are looking for a motorcycle with a real heritage and character, and one which fully engages its owner.
In addition to its appealing character and easy performance, the SR400 also offers many possibilities for those riders who want to customize their machine, whether that involves adding a few bolt-on parts or going the whole way and creating a café racer, street scrambler or bobber.
By offering a return to the fundamental values of biking, and instilling a new pride of ownership with the rider, the SR400 is ready to make friends with a whole new generation of owners that were born after the bike made its original debut some 35 years ago.
Ideal for customization
The interest in customization is growing, and many of today's riders are looking to create their own unique motorcycle by using special parts. With its twin shock chassis and single cylinder air-cooled engine, the SR400 is the ideal starting point for any customization project.
With its simple design, this timeless motorcycle can be transformed into a café racer, bobber or street scrambler, allowing the owner to create his or her own unique special.
Air-cooled 4-stroke single-cylinder engine
With its pulsing power delivery, throbbing exhaust note, strong physical presence and mechanical simplicity, the big single holds a special place in the hearts of motorcyclists all over the world.
At the very soul of the SR400 is an air-cooled 4-stroke single cylinder SOHC 2-valve engine which is technically almost identical to the original design, with a few exceptions.
The SR400 runs with a bore x stroke of 87mm x 62.7mm and a compression ratio of 8.5:1, and this well proven formula gives an excellent torque output that allows the SR400 rider to accelerate strongly from low revs without having to downshift. Also contributing to the SR's healthy torque output is a large-capacity air cleaner, as well as a big 47mm intake valve and optimized flywheel mass, which work together to give the SR400 an effortless and relaxed running character.
Fuel injection for easy starting and good economy
The major difference between the original engine and the reborn powerplant is the use of a new fuel injection system, which allows the bike to conform with current emissions regulations, and also makes the SR400 easier to start than the original model.
This compact and simple new fuel injection unit delivers smooth engine running in a variety of riding conditions, and it occupies the same space as the original carburettor to maintain the original looks of the engine. Another advantage of this new fuel injection system is that it ensures excellent fuel economy, allowing the rider to achieve optimum range from the 12-litre fuel tank.
Easy kickstarting
Our engineers wanted to ensure that the 2014 model is true to its original character, and so the only way to start the new SR400 is to kick it! Riders who may have owned an original SR400 or SR500 will remember that kickstarting the older models required something of a special technique which could take some time to master.
However, the good news for the new generation of SR400 owners – and also for older riders who may be returning to this Yamaha big single – is that the new fuel injection system ensures much easier starting. The bike now runs with a newly designed transistor ignition system that generates a better spark which also helps when starting the bike up. An indicator on the right side of the cylinder head shows when the piston is in the best position for starting, and a decompressor lever on the left side of the handlebars supports the rider in starting the engine smoothly.
Beautifully finished air-cooled engine
As well as its relaxed and easy torque delivery, another everlasting attraction of this engine is its sheer mechanical beauty. With its large air-cooling fins, shiny crankcases and gracefully curving exhaust pipe, this big single is a classic design in every sense of the word. In an era when many engines are
hidden behind fairings, the sight of the SR400's big air-cooled engine is a joy to behold.
To prevent discolouration of the big-bore exhaust pipe its exterior surface has been treated with a special nano-film coating, while the polished engine cases feature a clear-coated buff finish to maintain the gleaming looks of this classic powerplant.
3- way catalyser with oxygen sensor
Hidden inside the SR400's chrome plated muffler is a 3-way honeycomb-type catalyser coated with platinum and other precious metals, and this system – together with the new fuel injection system – allows the air-cooled single cylinder engine to exceed current EU emissions regulations.
Engine Technical Highlights
400cc air-cooled 4-stroke single cylinder engine
Simple and effective SOHC 2-valve design
Bore x stroke 87mm x 62.7mm
8.5:1 compression ratio
Relaxed torque for easy riding
Compact and simple fuel injection system
Excellent economy with proven reliability
Kick to start system
Decompressor and piston position indicator for easy kick starts
Dry sump lubrication with oil carried in the frame
Large-capacity air cleaner
Easy-action clutch lever
Transistor ignition
Chrome-plated exhaust system with 3-way catalyser
Tubular high tensile steel semi-double cradle frame
Staying absolutely true to the original layout, the 2014 SR400 is equipped with a compact and slimline semi-double cradle frame which perfectly complements the character of the single-cylinder engine. This proven design is manufactured from tubular high tensile steel that offers the optimum balance of strength, rigidity and weight, giving an agile feel and easy handling character.
Oil in frame
Plush front and rear suspension systems
Classic 12-litre teardrop fuel tank
Throughout its long history, the SR400's fuel tank design has remained largely unchanged, with the only real 'update' over the years being different paint and graphics. The SR400 is equipped with the same familiar teardrop style fuel tank which is virtually identical to the original design, with the exception that the 2014 tank offers a capacity of 12 litres.
The focal point of the graceful teardrop tank is Yamaha's classic tuning fork logo, and the plain colour scheme is highlighted by a simple ribbon-type band that runs around the tank's sides.
Light, slim and agile chassis
Classic style with timeless good looks
Potential to customize into café racer, bobber or street scrambler
Tubular high tensile steel semi-double cradle frame
Space-saving oil-in-frame design
Telescopic front forks and twin rear shocks
12-litre fuel tank with classic Yamaha tuning fork logo
Spoked wheels with lightweight aluminium rims
18-inch front and rear tyres
Front disc brake and rear drum brake
Balance-type centre stand
Chrome plated mudguards, headlight rim and grab bar
Pure power icon
With its timeless good looks, mighty air-cooled inline 4-cylinder engine and traditional twin shock chassis, the XJR1300 is a prime example of what makes a Yamaha Sport Heritage model so special. This remarkable motorcycle can trace its bloodline back to Yamaha's original inline 4-cylinder musclebikes, and over the years it has matured and developed to become a modern classic with serious sports performance. In standard trim the XJR1300 is a handsome and iconic machine that can always guarantee to get a nod of approval from serious bikers – and it has also proved to be an ideal subject for customization, where anything is possible.
New colour option for 2014
This mighty air-cooled inline 4-cylinder motorcycle perfectly captures the thrill and excitement of motorcycling in its own special way. With a massive torque output and upright riding position, the XJR1300 combines advanced technology with dynamic design to produce a modern classic. For 2014 the XJR1300 will be offered in an additional Matt Grey colour option – a perfect colour scheme for customization – alongside the current colour options.
CUSTOMIZED YAMAHA MOTORCYCLES
Hyper Modified
In recent years, Yamaha have supplied everything from the mighty VMAX to the Sport scooter TMAX to renowned custom experts including Roland Sands, Marcus Walz and Ludovic Lazareth to create bikes that push the boundaries of design and customization further than ever before. Providing inspiration, these Hyper Modified machines allowed the world's best motorcycle specials builders to express their creativity with no restrictions holding them back. At the 2013 EICMA show a new Hypermodified TMAX, a crossover between a TMAX and YZ450F called TCROSS, will be displayed (More information can be found in the 4th November Yamaha scooter press release)
In garages all over the world, owners dream of creating their very own customized motorcycle. Yamaha seeks to enable this by asking talented bike customizers to build Yard Built specials, inspirational motorcycles that provide owners with ideas on how to transform modern Yamaha models.
Yamaha's latest design project began when we asked a number of skilled motorcycle customizers to come up with new ideas on how they would transform a modern Yamaha motorcycle into a 'Yard Built special.' Then, once they have accomplished the goal, each Yard Built builder was given the opportunity to produce unique aftermarket kits and sell them to Yamaha customers – allowing those who once only dreamed of building their own special to fulfil their ambition.
Yard Built XJR1300 'Eau Rouge' by Deus
With the goal of celebrating a culture of creativity, Deus Ex Machina is world- renowned for its hand-built motorcycles. The company's workshop showrooms in America, Indonesia, Australia and Italy have quickly evolved into an epicenter for those wanting to celebrate the culture of creativity.
Deus Ex Machina, Italy, was set up in 2013 as the flagship European store and follows the firm's love of all things creative and fun. Inspired by machines of the late 1970s and 1980s, as well as surf and bicycle culture, Deus Ex Machina's crew of customisers spend many hours perfecting their unique bespoke motorcycles.
Having unveiled the mean and moody Yamaha XJR1300 back street special they entitled Project X in July, Deus Ex Machina's latest creation is designed to stand out from the crowds. Inspired by legendary endurance machines of the 1970s and 1980s, Eau Rouge is a thoroughly modern interpretation of those iconic retro racers. Encapsulating the lean and single purpose looks of an endurance bike, Deus have given a modern twist to the semi-faired 1970s style through the incorporation of straight line and angular aesthetics.
The hand-built seat unit, petrol tank and 'Cyclops' nose cone have all been designed to give the over-all impression of an endurance bike while still appearing fresh and modern in their style. Finished in a special paint that replicates bare metal and finally completed with the iconic Yamaha 'speed block' design, this stunning twenty-first century machine not only looks amazing, it utilizes some of the finest components available to ensure it can truly live up to its racing heritage.
At the front, retro-styled Öhlins right way up forks grip an iconic Marvic five-spoke gold wheel while solid discs and unique engraved Discacciati calipers complete the look. Moving backwards a titanium stubby 4-into-1 exhaust system barks its intent while twin Öhlins shocks and machined aluminium rearsets are reminiscent of those legendary racers. Stripped back yet still purposeful in its look, there is no mistaking this retro race thoroughbred.
The 'Eau Rouge' is a homage to both the men and machines that proved their steel by pushing themselves to the very limit of their endurance over 24 relentless hours of non-stop racing, Deus Ex Machina's Yard Built Yamaha XJR1300 could grace any racetrack the world over. As the desire for individuality increases in many of today's riders, this unique machine created
by Yamaha's collaboration with Deus Ex Machina Italy shows that with the right approach, and using the best materials, anything is possible.
For the Yard Built XJR1300 'Project X' by Deus special parts will be available, enabling them to create their own Yard Built XJR1300. For more information please visit: http://it.deuscustoms.com or http:// www.yamaha-motor.eu
Yard Built SR400 'GibbonSlap' by Wrench Monkees
Produced by highly respected Danish specials builder Wrenchmonkees in association with Yamaha Motor Europe, the Yard Built SR400 'GibbonSlap special not only celebrates the 35th anniversary of this legendary model, its unveiling coincides with the relaunched SR400 production model at the EICMA Show in Milan.
Designed to offer relaxed and easy urban riding, this SR400 special has been modified to make it even more practical and enjoyable to use within the congested city streets. Incorporating a stripped back and lean design ethos, Wrenchmonkees have taken the SR400 and with the collaboration of German specialized parts company KEDO armed it for the inner-city jungle with chunky scrambler-style tyres, a titanium megaphone exhaust and stubby polished aluminium mudguards.
Turning their attention to the bike's practicality, Wrenchmonkees and KEDO converted it to a single seat and used the extra space to fit a bespoke luggage rack that carries hand-built soft panniers mounted in an offset design. In keeping with the simple design ethos, Wrenchmonkees have given the SR400 a subtle matt black overall look with the forks, frame, tank and even top yoke shying away from a more traditional chrome finish.
This philosophy extends to the new shock absorbers, which run black springs, and even the engine cases with their matt black finish. In contrast, the chrome bars, polish aluminium mudguards, titanium exhaust system and bare metal cylinder and head add a splash of colour to help define this unique machine.
Finally, to give the bike a true Wrenchmonkees stamp of approval, this SR400 project needed a name. In keeping with their tradition for the unusual, and following on the theme set by their Yard Built XJR1300 MonkeeFist, the bike is entitled the GibbonSlap SR400 – a name derived from a knotted rope that ancient sailors used to use to defend themselves when onshore… Whether they are young or old, the Ýard Built SR400 GibbonSlap by Wrenchmonkees is certain to provide inspiration to riders looking for the ultimate in relaxed urban style. And thanks to KEDO this inspiration need only be the started
From spring 2014 onwards there will be special parts for sale to SR400 owners, enabling them to create their own Yard Built motorcycle. In its long 35-year history, the S.R has become a favourite starting point for those riders seeking to create an highly individual machine, and this collaboration between Yamaha, Wrenchmonkees and KEDO is designed to enable more owners to express their individuality.
For more information please visit: http://www.wrenchmonkees.com,
http://www.kedo.com or http://www.yamaha-motor.eu
SR400 B.S.R
Sometimes a bike is so cool the true inspiration and identity of its owner isn't required to help emphasize its style. Built buy a Japanese customization specialist who prefers to shun the limelight and instead let his creations do the talking for him, the SR400 Boogie Single Racer epitomizes those crazy summer Sundays spent tearing around a secluded beach while competing in a sand race.
However the SR400 B.S.R represents much more than just a stylish special. This is the first time that a model in Yamaha's new Sport Heritage segment has been customized by a Japanese bike builder and therefore marks a return to very roots of the project. It was the thriving Japanese custom bike scene that provided the inspiration for Yamaha to launch the Sports Heritage concept and the B.S.R perfectly encapsulates this new segment's spirit with its 'less is more' approach.
Having worked on numerous Yamaha SR400 and XS650 customer projects from his downtown Tokyo shop over the last 16 years, the B.S.R's creator knows the unique philosophy that makes Japanese customization globally renown. Using this DNA, he then created the SR400 B.S.R to display to the world the true spirit of Japanese customization as well as his personal love of old school sand racing.
Focusing on simplicity and the overall flow of the bike's lines, the B.S.R not only has an elegant yet purposeful silhouette, look closer and you will discover stunning attention to detail. The handcrafted petrol tank took hours of work to form its beautiful shape from sheet metal, mirroring the flowing lines of the SR's tank but reducing its volume to create the perfect overall visual impression of balance while accentuating the air-cooled single cylinder engine's presence. Hand etched markings on the wheel rims, tank and oil tank cap identify the B.S.R as a truly unique project while classic touches such as the Ceriani forks and H-shaped vintage wheel rims make it stand out as a piece of moving art.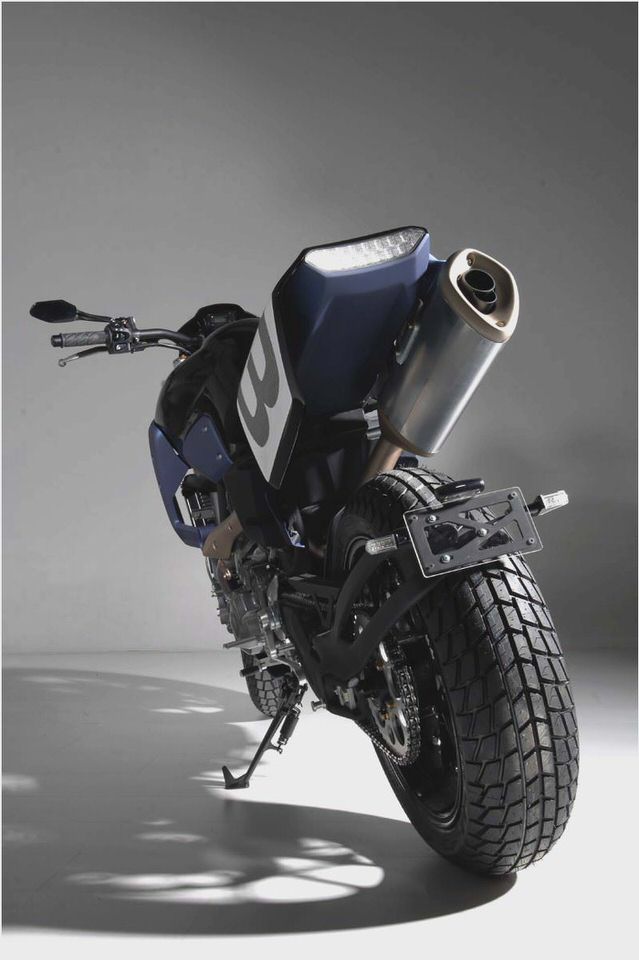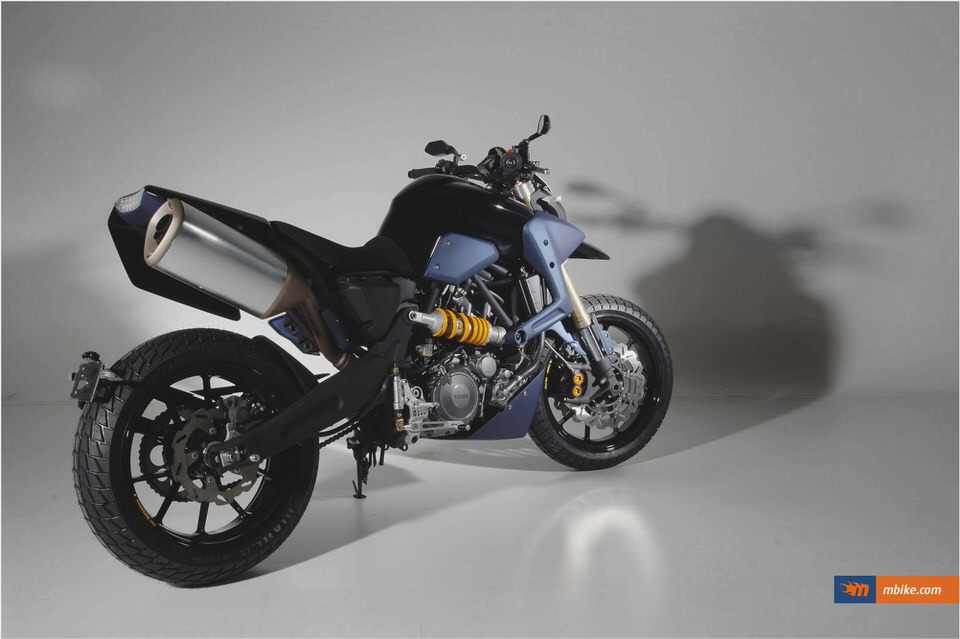 With its large tyres, low slung single exhaust and kicked-up bars, this sand racing inspired special is designed to spend its life sliding sideways as the rider drifts it in circles until the sun sets on the horizon…
XT1200Z AND XT1200ZE SUPER TÉNÉRÉ
XT1200ZE Super Ténéré joins the Yamaha Adventure line-up for 2014 The name 'Ténéré' was first given to the production version of the Yamaha XT600 single cylinder Adventure bike that won the famous Paris-Dakar desert rally in the 1980s. Since then, the prestigious 'Ténéré' and 'Super Ténéré' badges have only been awarded to Yamaha's most rugged Adventure models.
Genuine long-distance off road ability
Since being launched in 2010 the Super Ténéré has established an enviable reputation for its go-anywhere ability, as well as its unrivalled reliability and
durability. The model has built up a strong and loyal following amongst those riders who appreciate the bike's innovative and purposeful design as well as its solid and reliable engineering.
Unlike some other manufacturers' Adventure-class models, the Super Ténéré has been built to take on serious long distance global off road adventures, as demonstrated by legendary UK explorer Nick Sanders who has broken numerous records during his career as a professional off road adventurer.
The rugged all-rounder
As well as its proven ability to tackle the toughest terrain on earth, the Super Ténéré's rugged chassis and powerful 2-cylinder engine make it an ideal all- rounder that can handle everything from sport touring through to long distance riding and even daily commuting.
For 2014 the XT1200Z Super Ténéré receives a number of important detail changes, equipment upgrades and weight saving measures for the new model year, and the line-up is reinforced with the arrival of the new XT1200ZE Super Ténéré which offers the highest specification ever seen an a Yamaha Adventure bike.
XT1200Z SUPER TÉNÉRÉ
Comprehensive upgrades, more power and less weight
For 2014 the Super Ténéré benefits from a long list of significant upgrades to both the engine and chassis in order to refine its riding character and increase its sportiness and comfort levels.
The uprated engine characteristics have been achieved by making a number of changes to the engine, including the use of enlarged intake and exhaust ports, as well as revised camshaft and piston ring designs, together with the use of a new exhaust system. These refinements result in a smoother and better engine character, and also provide an extra 2PS.
The quality of the transmission has also been enhanced with the adoption of a new rubber shock absorber in the clutch assembly, and the shaft drive system is equipped with an improved damper design in the engine housing.
Enhanced D-MODE mapping for more exciting and enjoyable riding Subtle but important changes that have taken place in the bike's D-MODE mapping system. By amending the software and adjusting the "T" and "S" settings, Yamaha's designers have been able to achieve a more enjoyable and desirable engine running character in a variety of conditions.
The 2014 model benefits from fine-tuning to both the "T" (town) and "S" (sport) modes. The result is a more relaxed and easy running character is "T" mode for more manageable performance in traffic, while the revised "S" mode mapping delivers more exhilarating and exciting sport riding with enhanced driveability from mid to high speeds.
New LCD instruments with Gear Position Indicator
For 2014 the XT1200Z Super Ténéré also features a large number of improvements to the chassis components, chief among them being the fitment of new LCD instrumentation that features a comprehensive LCD display which includes a Gear Position Indicator.
New adjustable windscreen and tapered aluminium handlebars
A new 4-position manually adjustable windscreen offers excellent wind protection, and is equipped with a new accessory holder. New aluminium tapered handlebars are mounted to a new handlebar crown for reduced vibration.
Cruise Control fitted as standard
Long distance riders will appreciate the fitment of Cruise Control as standard equipment for the new model year. This simple to operate system not only takes the strain out of long haul trips, but it also allows riders to observe speed limits without having to take their eyes off the road ahead.
Improved cosmetics
Compact new LED flashers give the bike a contemporary feel and also withstand off road knocks better than traditional bulbs, and extra protection under the headlight assembly will also be welcomed by adventure riders.
Changes to the rear end include a redesigned tail cover, and together with a new low-profile stitchless seat this gives a more natural upright riding position. The muffler now features a small protector, and finally the latest model is fitted with a newly designed forged aluminium sidestand.
The top case holder, passenger grab bar and centre stand are no longer fitted to the XT1200Z as original equipment.
XT1200Z Super Ténéré Technical Highlights
Refined engine with 112PS (82.4kW) @ 7,250rpm and 117 Nm
Enhanced D-MODE switchable mapping characteristics:
o More relaxed and easy feeling in "T" mode
o More exhilarating and exciting sport riding in "S" mode
o Enhanced driveability from mid to high speed range
o More enjoyable feeling during acceleration and at higher rpm
Smoother shifting up and down between 2nd and 3rd gear
New: Manually-adjustable 4-position screen with GPS holder
New: Cruise Control for more relaxed long distance touring
Enlarged intake and exhaust ports
Lighter camshaft assembly
Redesigned piston rings
New exhausts
Enhanced shaft drive damper assembly
New rubber clutch damper adopted
Reduced weight
New: LCD instruments with multi-function display
New: Gear Position Indicator
New: Compact LED flashers
New: Extra protection cover under headlights
New: Tapered aluminium handlebars
New: Handlebar crown and bar holder
New: Enhanced more upright riding position
New: Redesigned 2-tone stitchless low-profile dual seat
New: Tail cover
New: Small muffler protector
New: Redesigned forged aluminium sidestand
NEW XT1200ZE SUPER TÉNÉRÉ
The most advanced Yamaha Adventure model
The sophisticated new XT1200ZE Super Ténéré joins the standard model for 2014, and in doing so it offers greater choice to Adventure riders who are looking for the ultimate long-distance Yamaha Adventure bike.
Electronically adjustable suspension
The machine is closely based on the standard 2014-specification model, and so the majority of the technical features described in the previous XT1200Z section apply to this new model. The most significant upgrade that is featured on the new high-specification XT1200ZE Super Ténéré is the all-new electronically adjustable suspension, which offers the adventure rider the option to make suspension adjustments while on the move.
The new system is operated by a multi-function handlebar switch, and allows the rider to select from 4 preload settings and 3 damping force settings, to give 12 main options. The system also offers the rider the opportunity to select from another 7 levels, and this easy-to-operate system offers a total of 84 fine tuning settings, all of them available at the flick of a switch.
This system is of particular use on a machine like the XT1200ZE Super Ténéré, which by its very nature is likely to experience a wide variation in the road surface and load carrying conditions.
Also fitted as standard equipment on this top of the range model are grip warmers which offer the rider a choice of three heat settings. Other equipment that comes as standard include a top case base, assist grip, main stand and hand protectors, which are also available as accessories for the standard model. As a finishing touch the XT1200ZE Super Ténéré is also fitted with a suede-look seat cover, giving it an exclusive look that underlines its position as most advanced Adventure class model ever produced by Yamaha.
XT1200ZE Super Ténéré Technical Highlights*
Closely based on the 2014 standard XT1200Z Super Ténéré
Electronically adjustable front and rear suspension
Total of 84 potential suspension settings
Grip warmers fitted as original equipment
Top case base
Assist grip
Main stand
* These highlights are in addition to those listed for the standard XT1200Z Super Ténéré.
NEW XVS1300 CUSTOM
Radically styled 1304cc V-twin
The handsome new Yamaha XVS1300 Custom is a new breed of cruiser that combines a classic raked-out 'chopper' style chassis with a gutsy liquid-cooled V-twin engine to create something very special. Attention to detail on the XVS1300 Custom is outstanding, with features such as the steel fenders, 21- inch front wheel and cooling fins accentuating its timeless good looks and reinforcing its authentic appeal.
High-torque V-twin engine
At the heart of this beautifully crafted new cruiser there's a 1304cc liquid- cooled 60-degree SOHC V-twin engine that blends classic cruiser looks with modern technology. Big V-twins are all about torque, and the XVS1300 Custom excels in this area. With 4 valves per cylinder combined with a 9.5:1 compression ratio and performance-oriented camshaft designs, this 1304cc engine pushes out a pulsating wave of torque for thrilling acceleration and easy cruising.
Performance design and technology
The XVS1300 Custom's V-twin engine may be a classic looking design, but behind the black and silver exterior this high-torque engine is packed with
high-tech design features that optimize its performance and strength. The massive 100mm diameter pistons run in ceramic composite cylinder sleeves, and the rocker arms are equipped with roller bearings for reduced frictional losses.
For that charismatic V-twin sound and feel the XVS1300 Custom runs with a single crankpin, while forged con rods ensure high levels of durability. Rider comfort is assured thanks to the fitment of dual counterbalancers, and for stable and efficient engine running performance over a wide range of temperatures and altitudes, the 1304cc engine is fed by a sophisticated fuel injection system.
Liquid-cooled efficiency with air-cooled looks
With its large 'air-cooling design' fins, unobtrusive radiator and lack of visible external coolant pipes, this mighty liquid-cooled V-twin engine possesses the classic good looks of a traditional air-cooled design. This has been achieved by running the coolant through hidden hoses and internal engine passages, giving the new XVS1300 Custom a truly timeless image, combined with the performance advantages associated with liquid cooling.
To optimize overall engine performance this new cruiser is fitted with a striking large-diameter 2-into-2 exhaust system with slash cut tailpipes that emit a gutsy burble.
Belt drive
The smooth shifting 5-speed gearbox transmits the big V-twin engine pulses to the road via an efficient belt drive. As well as being clean and quiet running, the durable belt drive also requires minimal maintenance, making it ideally suited to the XVS1300 Custom.
Engine Technical Highlights
High torque 1304cc liquid-cooled SOHC 60 degree V-twin
Fuel injection for stable performance and fuel efficiency
4 valves per cylinder (36mm inlet, 32mm exhaust)
Forged con rids and ceramic composite cylinders for durability
'Air-cooling design' fins with hidden liquid cooling system
9.5:1 compression ratio
Slash-cut 2-into-2 exhaust system
Quiet and efficient belt drive
Single crankpin and high-performance camshafts
Dual counterbalancers for smooth running
Ultra low seat height
In true custom tradition the XVS1300 Custom is equipped with an ultra low seat that perfectly complements the bike's overall style. At only 670mm high, the stepped dual seat allows the rider to get both feet on the ground when stationary for added comfort and confidence.
Relaxed riding position
The raised pull-back handlebars together with a low seat and forward- mounted footrests give a relaxed riding position that allows the rider to sit back and enjoy the easy handling and big torque pulses from the 1304cc V- twin engine.
Authentic sculpted steel fenders
Good news for those customers that want to modify their bike is that the XVS1300 Custom is equipped with steel front and rear fenders. Many of today's riders want to create their own individual machine, and the steel fenders allow owners to cut and modify the fenders to suit their own requirements.
21-inch front wheel and 210 wide rear tyre
To accentuate its bold and muscular image the XVS1300 Custom is equipped with beautifully styled 5-spoke aluminium wheels which are fitted with low profile tyres. At the rear there's a wide 210/40-18 tyre, while the large diameter front wheel runs on a 120/70-21 tyre, giving excellent traction with easy steering.
The lightweight wheels are fitted with large diameter disc brakes, with a 320mm diameter front disc and a 310mm rear disc giving smooth and effective braking performance.
Radical 'chopper-style' front end with 40 degrees of fork rake
Solid straight-line performance with easy low-speed handling
Ultra-low seat height of 670mm
Steel front and rear fenders for increased customizing potential
5-spoke cast aluminium wheels: 21-inch front, 18-inch rear
Low profile tyres: 120/70-21 front, 210/40-18 rear
Large discs: 320mm single front, 310mm rear
Relaxed riding position
Sculpted fenders and bodywork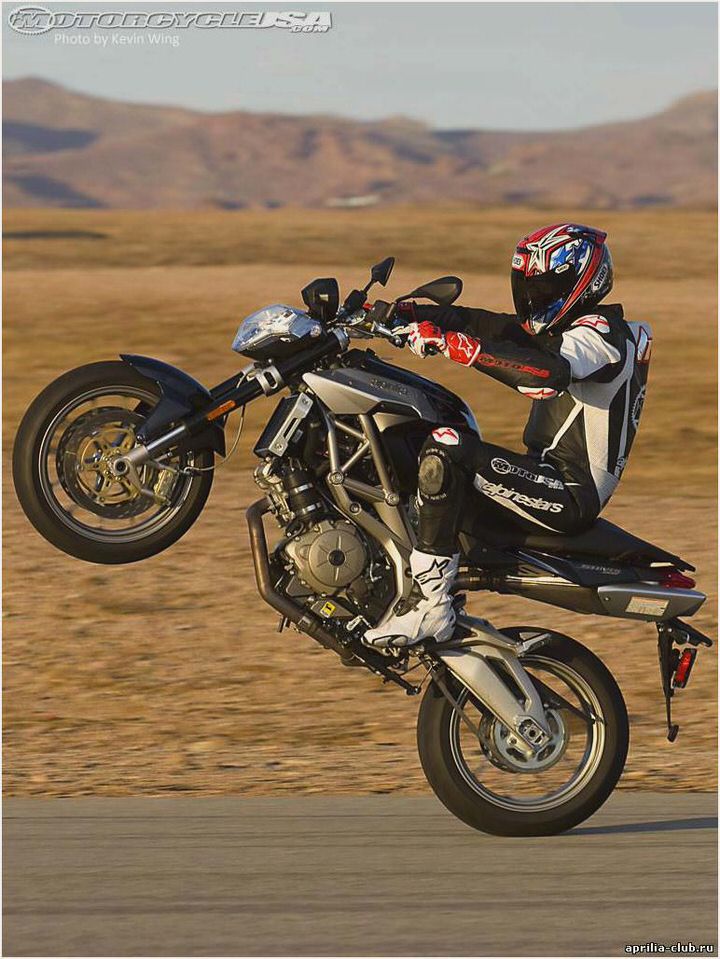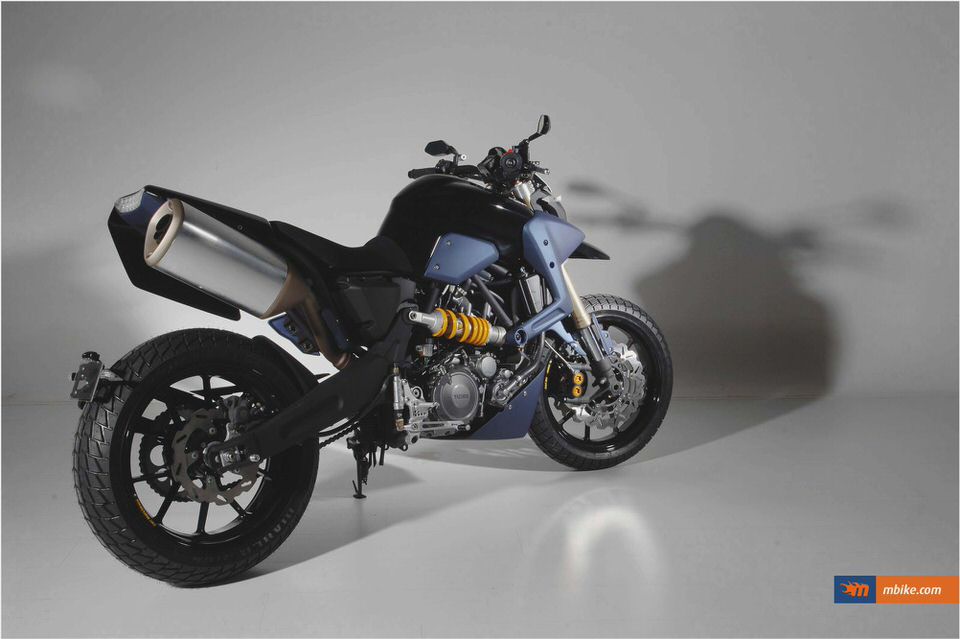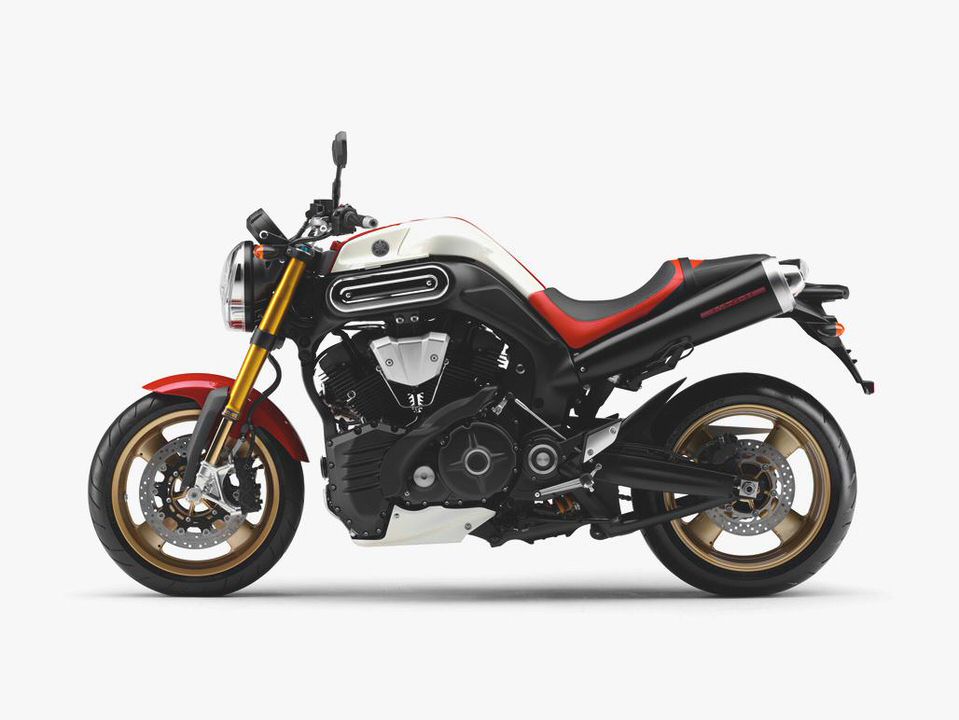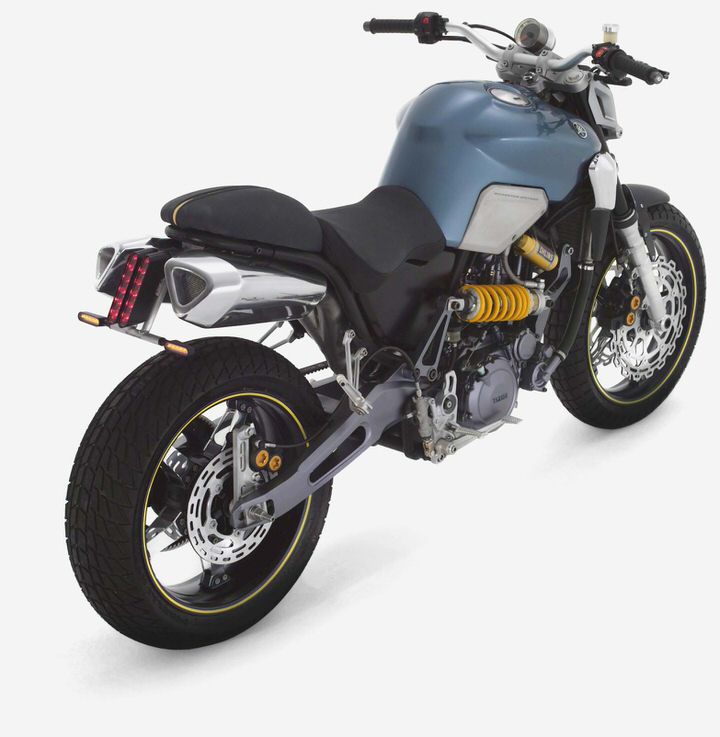 2013 Yamaha V Star 1300 Tourer – New 2013 VStar 1300 Tourer at Motorcyclist…
Old Bikes – Yamaha FZR 1000 Genesis cool
650 V-Strom vs Yamaha XT660X – Stromtrooper Forum : Suzuki V-Strom Motorcycle…
2009 Yamaha V Star 1100 Silverado – Used 2009 VStar 1100 Silverado at…
5 Tiger Test Ride: Yamaha X-MAX 250 2007