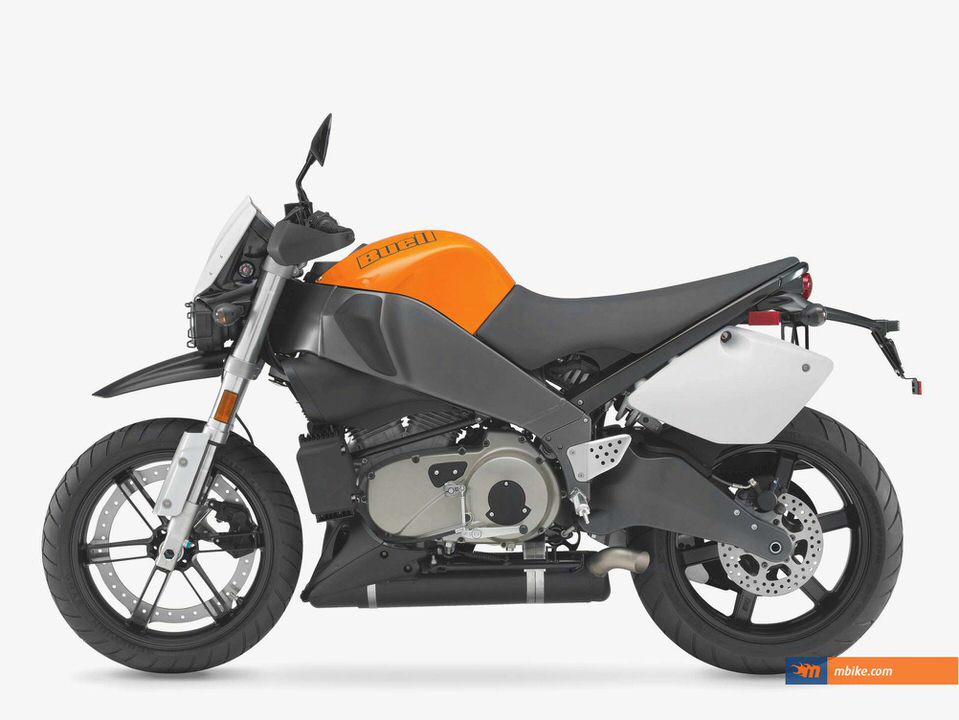 Motorcycle Views
Motorcycle User Reviews – 2006 Buell Ulysses
I got this card in the mail, inviting me to test ride a Buell Ulysses and receive a free Messenger Bag… so I went by Thunder Tower Harley-Davidson /Buell yesterday to see what the deal was. Test rides are by appointment, and not on Saturdays. which makes sense because their demo rides are accompanied by a salesman riding the same or similar bike, and Saturday is their busy day. Thunder Tower is a new dealership, and they are being very promotional and aggressive with their marketing.
They have live bands and a free hotdog /burger cookout every Saturday between Noon and 2:00 pm. They also have Rider's Edge training courses, and a course was in session this weekend. So I made an appointment for Noon today to take a spin on a Ulysses.
The demo they have right now is an 06, and Chuck told me if I wanted to wait on the 07 Demo unit they expect it in this month. The changes from 06 to 07 aren't significant to my overall impression, so I opted for the 06.
This is a TALL bike. With my 30 inseam I was very much on my tippy-toes but that doesn't bother me anymore. The engine cranked very easily and settled into that unmistakable HD V-twin lumpy idle. I threw a leg over and maneuvered it off the curb and made a quick run to the end of the lot, pulled a U-ey and fell in behind Chuck who was riding the slightly more aggressive XB12STT.
I was offered the chance to try it on the same ride, but chose to stay on the Ulysses. I was enjoying it too much to want to change bikes -G-. The controls were easy to find use, and pretty much standard in layout.
The kickstand is placed well forward of the usual location, an oddity that took a little concentration to use properly. Familiarity would undoubtedly resolve this minor negative.
A note for those who don't know me well. I do NOT care all that much for Buells. I took this test ride purely because the invite came in the mail I thought I might get some use out of the free bag.
I expected the bike to be heavy, clunky and not much fun. I certainly had no intention of considering a purchase.
The Ulysses was actually quite flickable and a heck of a lot of fun to ride. The demo unit only had 23 miles on it when we finished our ride, so it isn't even broken in yet. We kept our ride a little less aggressive than it may have been if the bikes weren't both showing less than 20 miles on the odo when we started.
It was an impressive demo, incorporating some rough, broken pavement and a little brand-new asphalt that hasn't been down long enough for the stripes to be painted on. Curves in plenty, a couple of long straights ( one of which has lots of quick elevation changes ) and a fun but not over-the-top pace showed the bike's strengths well.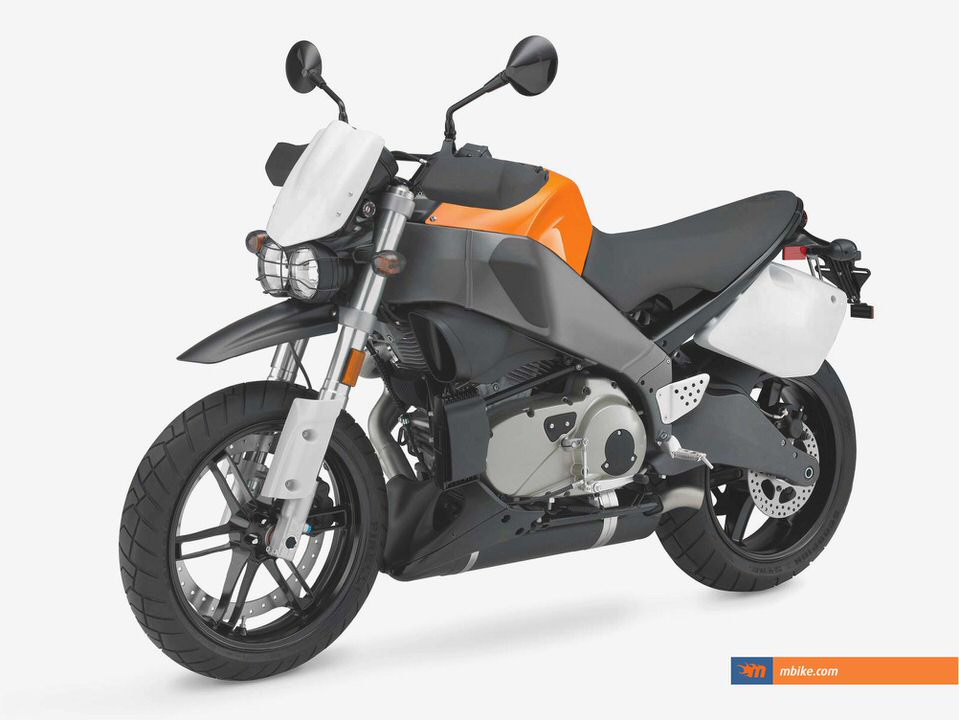 The engine has LOTS of torque, and is more responsive than I expected. I stayed in 3 rd gear for much of the ride. The clutch required a firm hand, and I understand that the 07s have a less brutal clutch lever. The shifter was a little clunky, and I had to be very firm with the 2 nd -3 rd upshift. I attribute much of that to the limited amount of use the bike has seen.
My V-Strom was that way when I first rode it away from the dealer. no big deal. The Ulysses responded to steering inputs very easily, and without any unusual effort. The suspension handled the lumps-n-bumps of the rough road very well, never feeling the least bit unsettled.
The wind-flow was perfect! The Ulysses has a small fly-screen that blocked the wind off my chest well but left my helmet in clean air – exactly the way I like it. The ergonomics were almost perfect for me – peg placement left my legs in a comfortable, slightly bent position and the bars fell easily to hand.
Fit and finish were good, as almost everything coming from The Motor Company is these days. The only two things I didn't really like were the kickstand placement, and the seat. I think a pine 2×4 might have been a little softer -G-.
The new 07s have a much nicer seat, which also lowers the seat height by about an inch.
I was very pleasantly surprised by my impression of the Buell Ulysses. I went into the test ride expecting to be under-whelmed at the least. After riding the bike, I am surprised to find myself thinking I might like to own one. As long as it has the new seat -lol-.
I don't plan to buy one – at least any time soon. But nothing lasts forever, and eventually the V-Strom will need to be replaced by a similar bike. The Ulysses definitely makes the cut to get on my short-list! — Scottski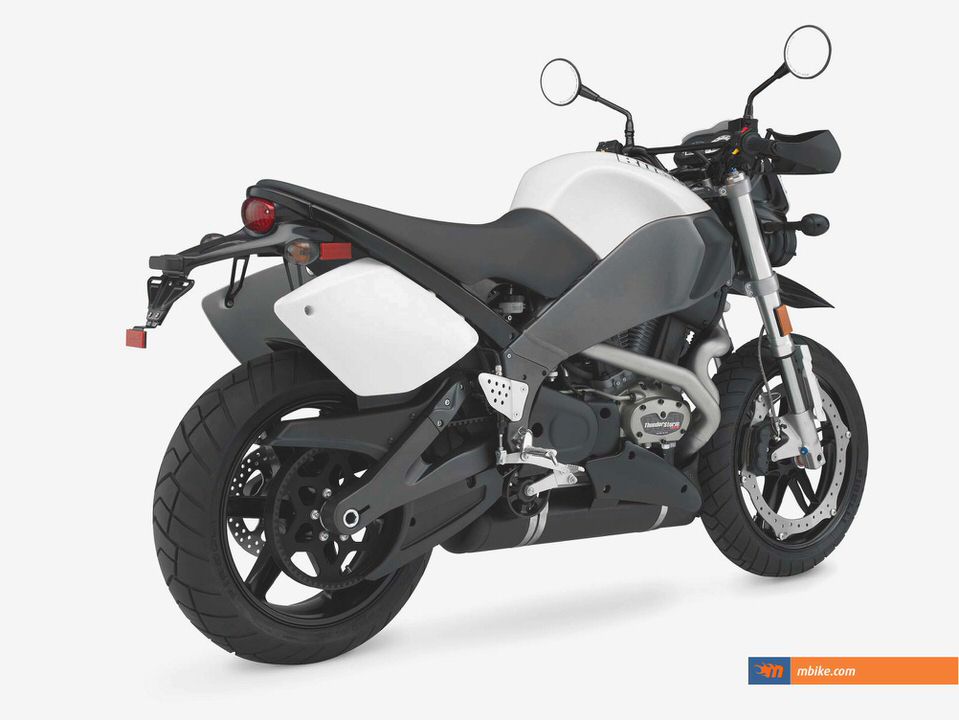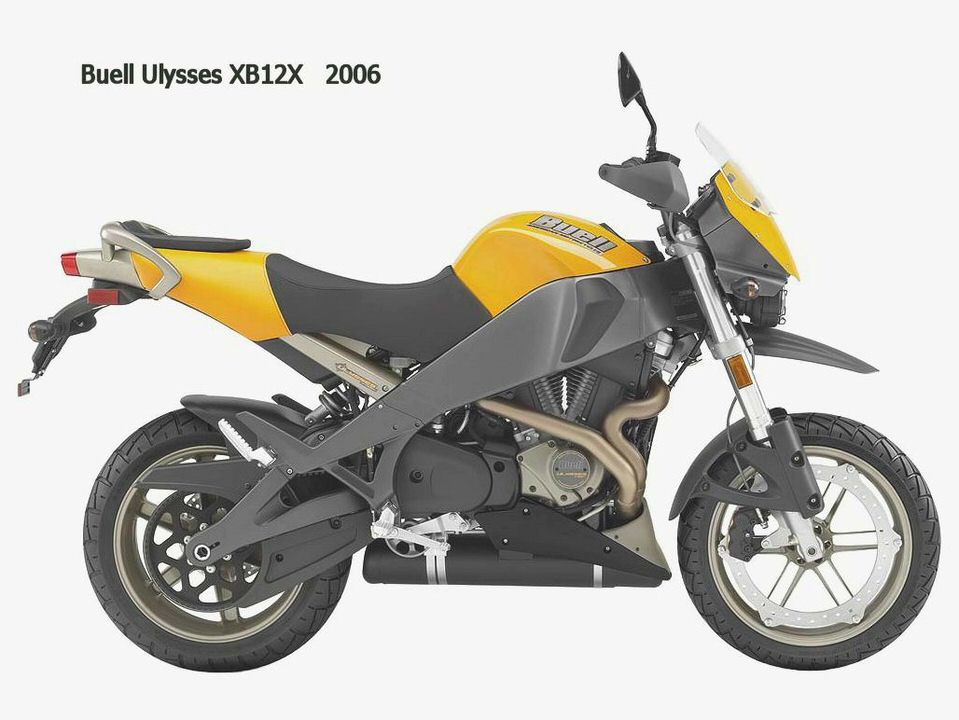 Behind Bars: September 2010
2008 Buell 1125R Revealed – Motorcycle USA
ODYSSEY Batteries – Technical
GP500.Org Part # 86000 Buell motorcycle windshield Flickr – Photo Sharing!
2009 Buell 1125CR motorcycle review @ Top Speed