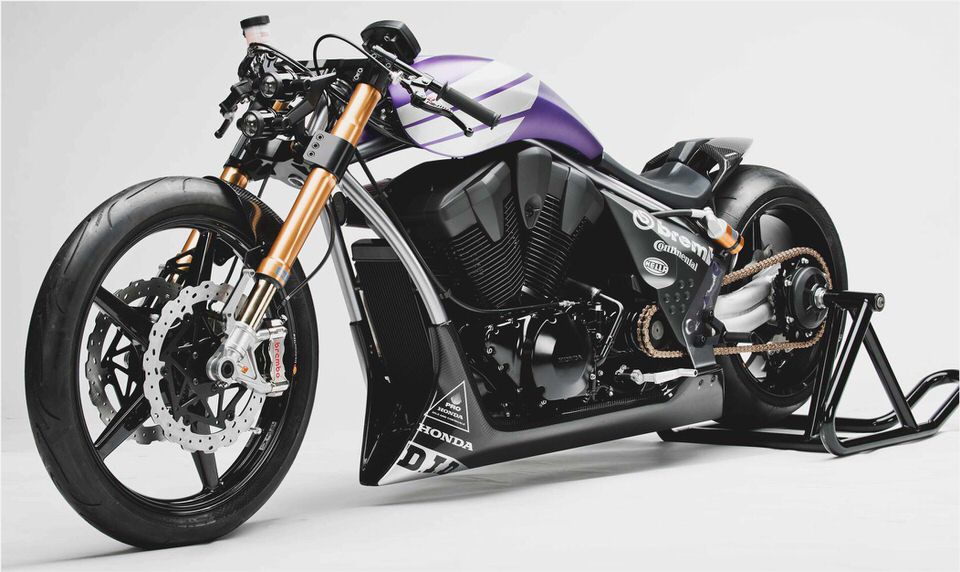 NOSTAGLIA | The Honda X4
The Honda X4
Look at that fat wheel.
At first this bike blew me away. It was large everywhere. Huge tires, huge engine and pipes that could be wings. The drag bars made your riding position sinister. It was like something out of Akira.
A ride on this bike gathered mixed emotions. It was heavy, hard to park, but cruising power on the highway was enough to make sportbike riders glance twice. It was beautiful.
At a time where heavy cruisers were falling from the skies, Honda came up with something that put a standard and cruiser altogether. This particular model was made for Japan only. Riding it out of town proved why. After a few hours on the saddle my legs were cramped from the low seat and high pegs. I actually felt like Mako after dismounting.
The Americanized version is the CB1300 with the higher seat and more "normal" features but could not compete with the charm of the X4.
But Yamaha's legendary V-Max was a tough act to follow. Both bikes indeed were designed for highway use but both bikes also proved problematic on regular thoroughfares. They can fit between cars thanks to the narrow handlebars but figuring through traffic is a nightmare. Best if these units were away from real life.
The 1298cc Honda X4 came out in 1997 until 2003, after which production was discontinued. But like all good models, a cult is expected to follow.
Its powerful transverse-mounted, inline 4-cylinder water-cooled engine is geared to provide more low-end torque. The bike's visual appearance is distinctive, marked by its low-slung profile, solid disc rear wheel, bulbous yet angular side panels, and stubby, large-diameter chrome exhausts.
A show bike for a good show. Motorcycle courtesy of Pipoy Ang.
In the 2000 model year, a new version, the X4 LD ("Low Down") was introduced. It offered a slightly lowered seat and overall frame, improved suspension (with "piggyback"-style Showa rear shock absorbers), and minor cosmetic differences including an unpainted engine block (versus the black of the original) and lightweight latticework inner rotors on the front brakes (the originals were solid discs).
In 2003, the final model year, the LD was offered in a special "black edition", in which many of the body parts were colored black or dark charcoal grey. Very few of this edition were produced.
I immediately appreciated the power while riding with crotch rockets on the highway. Overtaking speed was granted without downshifting or changing gear. All it took was a flick of the wrist and I'm off like a rocket. Reminded me of the Bandit.
In riding through provinces this matters a lot.
The instrumentation is clean but often confusing. I don't trust the fuel gauge of this unit. It fooled me twice and it's a bitch pushing this oil tanker to the gas station.
Luckily I ran out only a few meters away. You know the old saying- if you treat the bike well it'll return the favor .
The neutral light is blinding. It's like a laser light going straight into your eyes. I know it's great to be seen on a bike like this but a spotlight on your face is pushing it. The buttons are invisible being covered by a rubber panel.
You'll have to guess where to press for information.
Riding an X4 is typical of any motorcycle. Either you hate it or love it but if it makes you want to ride it every morning, it's done its job.
If I were to be asked what bikes I would keep, this is certainly one of them.
2010 Honda Fury Custom 250 Wide Tire And More How To Save Money And…
BMW Rolls Out iPhone Friendly Mini EV Scooter [Video] Fast Company …
Honda DN-01 The Missing Link?
First Ride 2012 Honda FourTrax Foreman: Off-Road.com
Honda CBR250R Review Performance Specifications Price MotorBeam -…