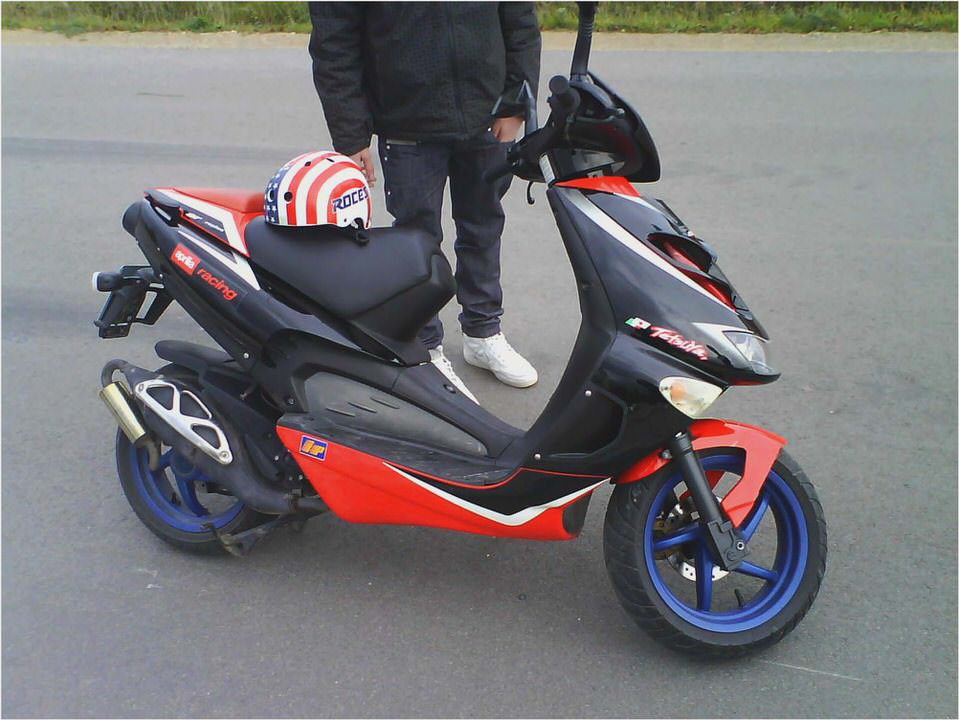 More Photos
The Piaggio Group, Italian built Aprilia SR 50 is a blast to ride. It's lightweight, has amazingly responsive handling, a screaming engine and some very strong brakes. It looks great (if you are into modern, mini-super-bike styling), makes a lot of two-stroke noise (almost an atomic-leaf blower sound with the aftermarket Leo Vince pipe and Euro-squeaky brakes), but it puts a smile on my face like, well, like no other scooter that I've ridden.
I've gone faster on a scooter, but not had as much fun going slow as I do on the Aprilia.
I fell in love with the Aprilia SR 50 long before I considered the Genuine Blur (one of very few other sport scooters – the last being the Yamaha Tmax. which is dangerously close to being a Maxi scooter). Even though the Blur and the Tmax offer the ability to take the freeways that the SR 50 can't, the smaller, lighter, sportier aspect of the scoot makes it very attractive for both beginner and for experienced rider in-town scooting.
The SR 50 represents the best of scooting – a lightweight and easy to maneuver transportation device. Being a two-stroke powered scoot, it packs punch and being high-tech, it sips fuel and uses so little two-stroke oil that the reservoir is located under the head set and behind a panel held in place with two screws. Not the typical top it off mate at every fuel stop of my old Vespa P200.
This version is a 2007 SR 50 Factory. It's a Morini-engined Ditech, meaning direct injection (both fuel and oil) two-stroke. It's water-cooled and is very well integrated into a pretty good-looking package, replete with its power-coated blue wheels and twin disk brakes. The Morini engine hung on later here in the U.S. but now all current SR 50s are equipped with a 49cc Piaggio engine – still two-stroke, and still apparently with performance to spare, even in stock form.
The Morini engine was notable in that it featured direct oil and fuel injection when a revised SR 50 came out in the U.S. in 2002. The engine itself is tiny, but with the required air compressor (used to inject the oil and fuel into the cylinder), it fills out the bottom of the scoot nicely under the sport-bike skirts. Even though the SR 50 has undergone some pretty significant changes over the years, a very active community at the Aprilia Forum for the Ditech and other SR 50s (as well as Aprilia Motorcycles), helps keep them running.
And speaking of that Morini engine – It's strong off the line, and keeps on pushing until it gets to the end of the power band, probably around 8800 RPM. Oh, it will wind to almost 10,000 RPM, but it's well past the torque peak at that point. This particular scoot can easily exceed the Michigan moped speed limit of 30 mph (most will), so I generally take it easy on public roads.
When I bought the scoot it came with the excellent LeoVince pipe and roller weights specifically tuned to help the SR 50 perform. No complaints here! I also added the a Puig universal windshield and am very happy with the wind blocking and the increased aero performance.
It's saying something when I call the Aprilia SR 50 my favorite scooter, it's the right size, gets between 80 and 92 miles per gallon, and so far has been reliable. It wants a very specific gap on its hard-working spark plug, but other than that it's gas (and the occasional oil) and go.
Whether I'm thinking of a quick run to the store or a scoot downtown, I grab the Aprilia. That Aprilia is the 2012 Superbike World Champions might have something to do with it, now that I think about it (good job, Max Biaggi ). Of course everyone likes the scoot, so I use a few locks and try to park where I or the house security camera system can keep an eye on it.
I carry full insurance on it and of course wear my helmet and all of my gear, although I'm back to a 3/4 helmet as it's the only size that fits in the tiny under seat storage compartment of the SR 50. See, I knew that I'd find a drawback somewhere!
What's next: More Fall riding fun!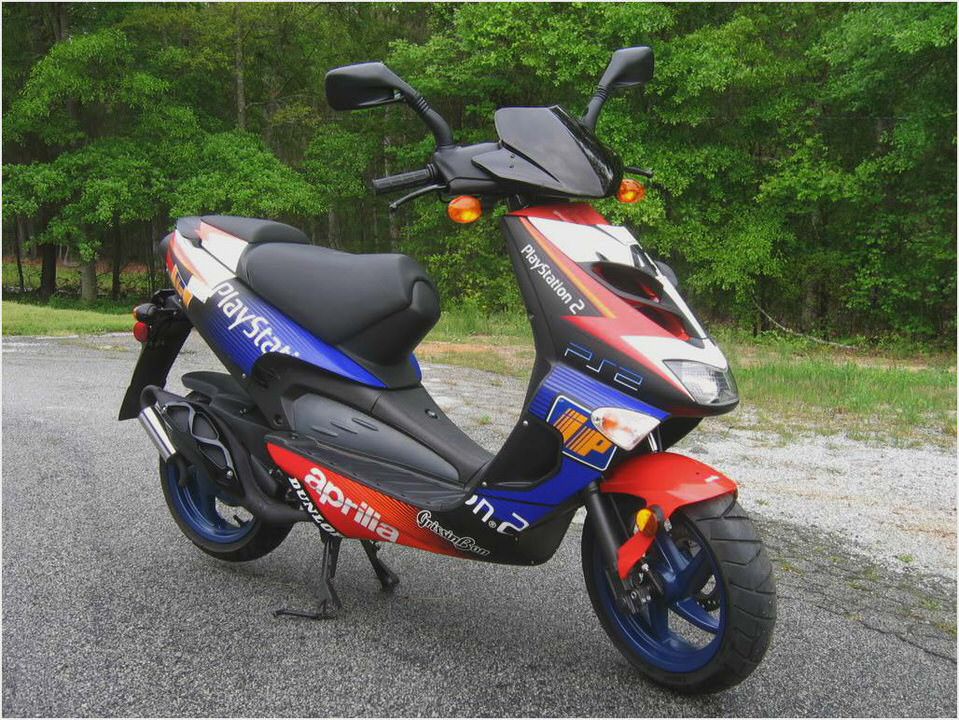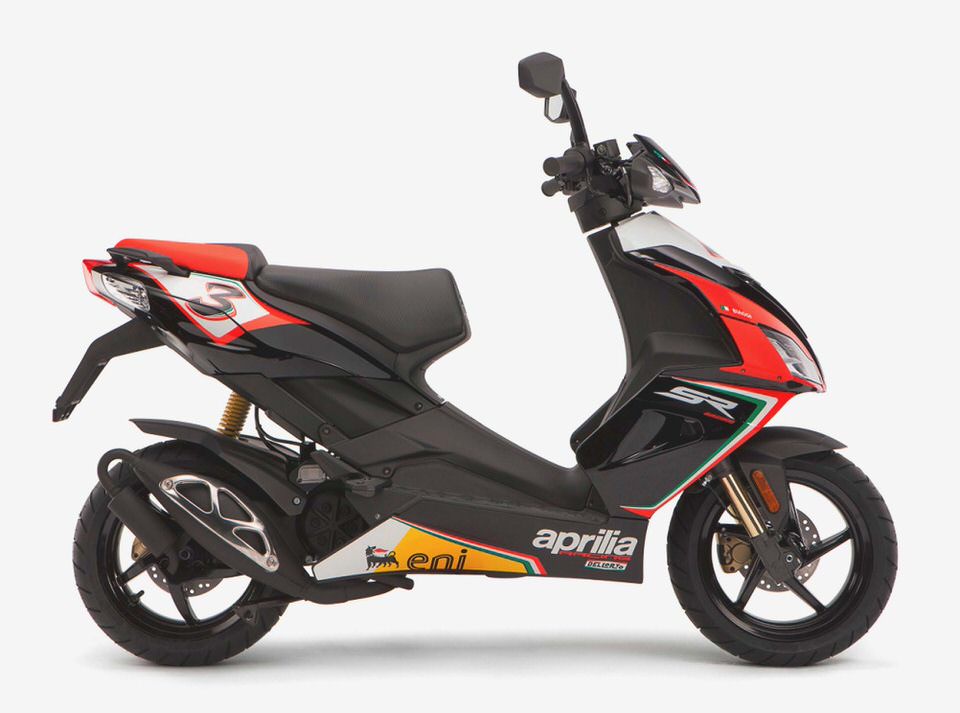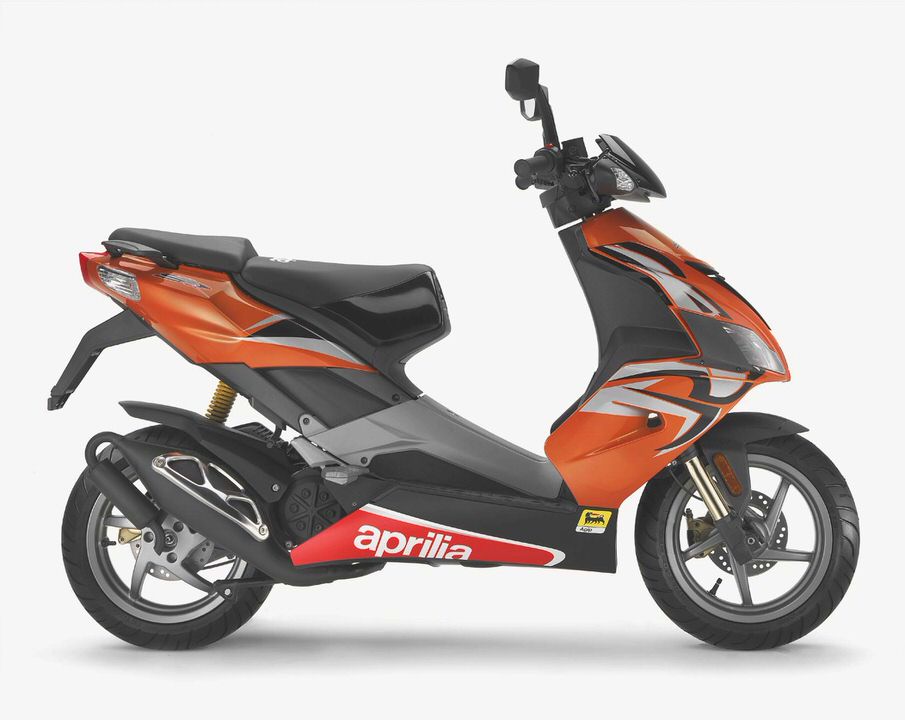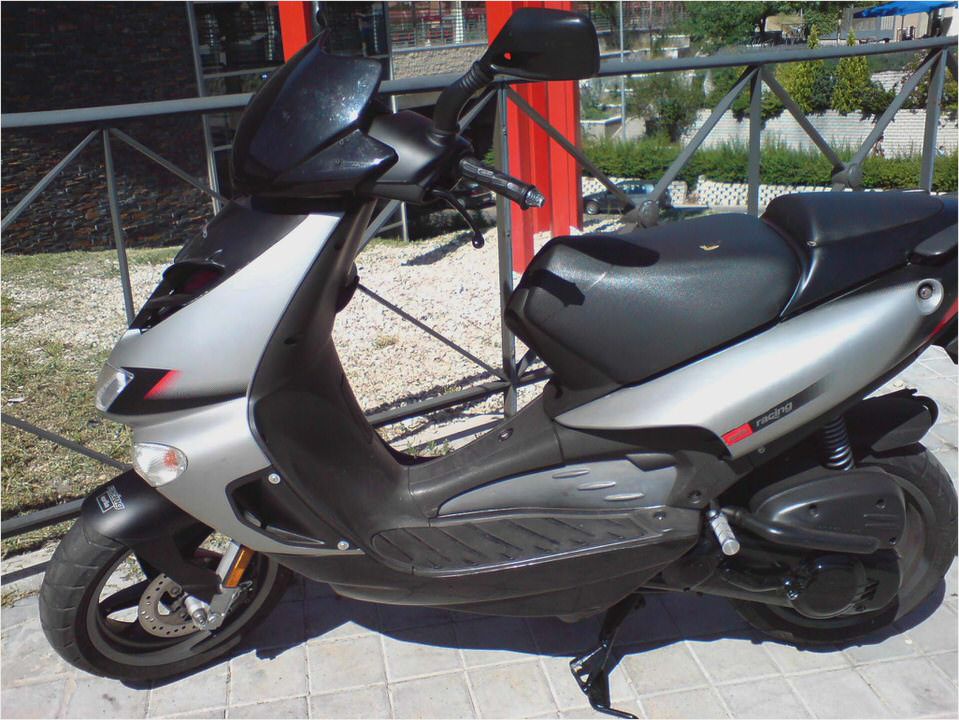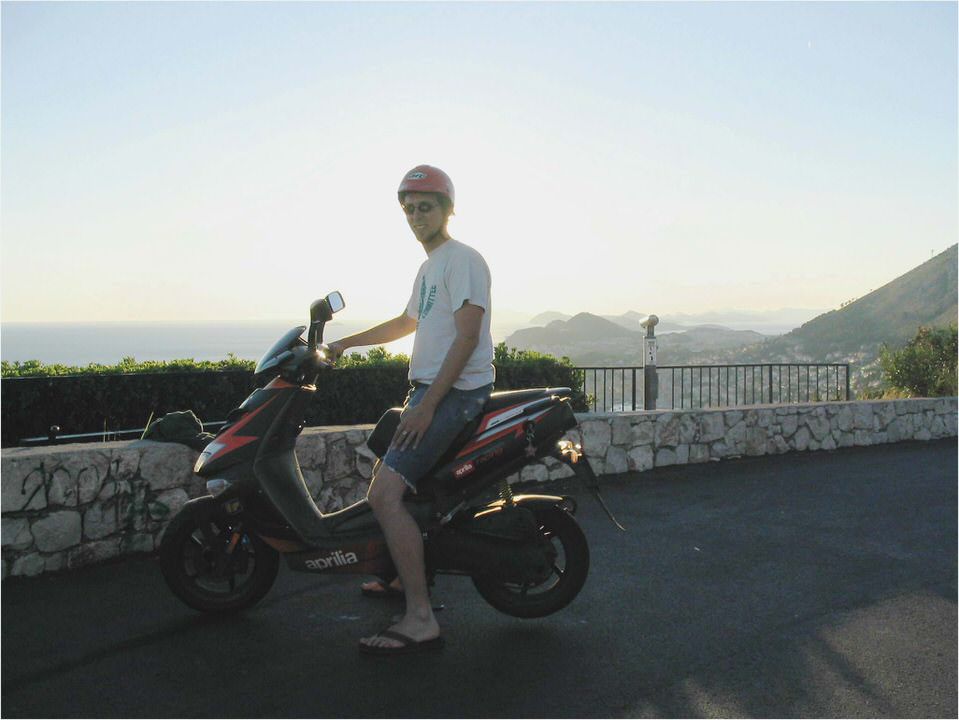 APRILIA RSV4 VOTED "BIKE OF THE YEAR 2010- Rzdraco's Blog
Aprilia RS125 brought to you by MadaboutMotorcycles
2008 Aprilia RXV 4.5 450 Review – Ultimate MotorCycling
2011 Aprilia Dorsoduro 1200 First Ride Friends That Ride
Aprilia – New range – Aprilia RS4 125 Replica – Philip Youles Scooters…