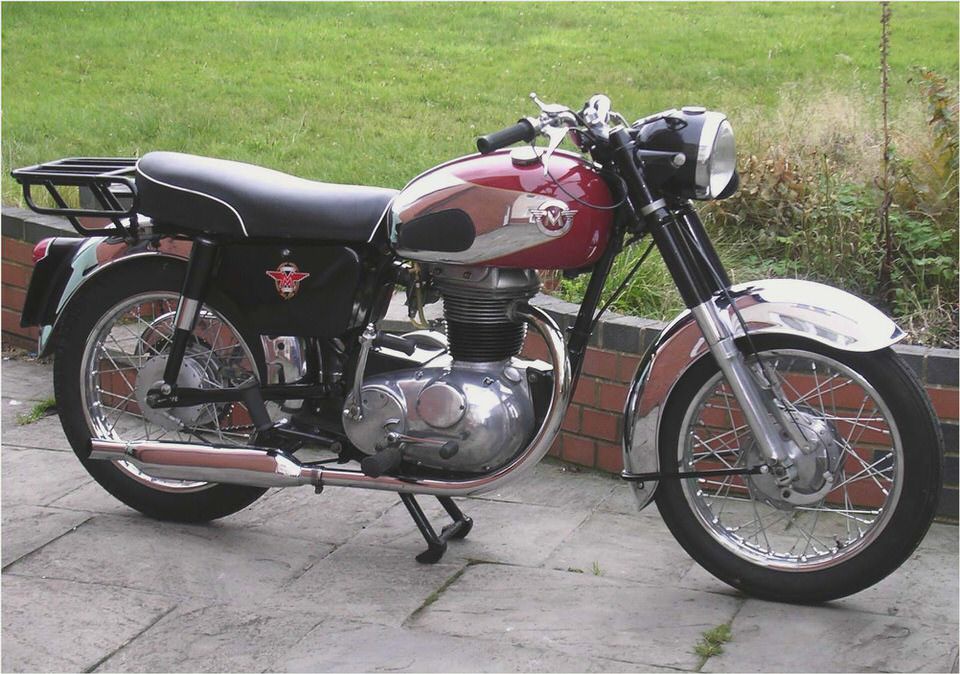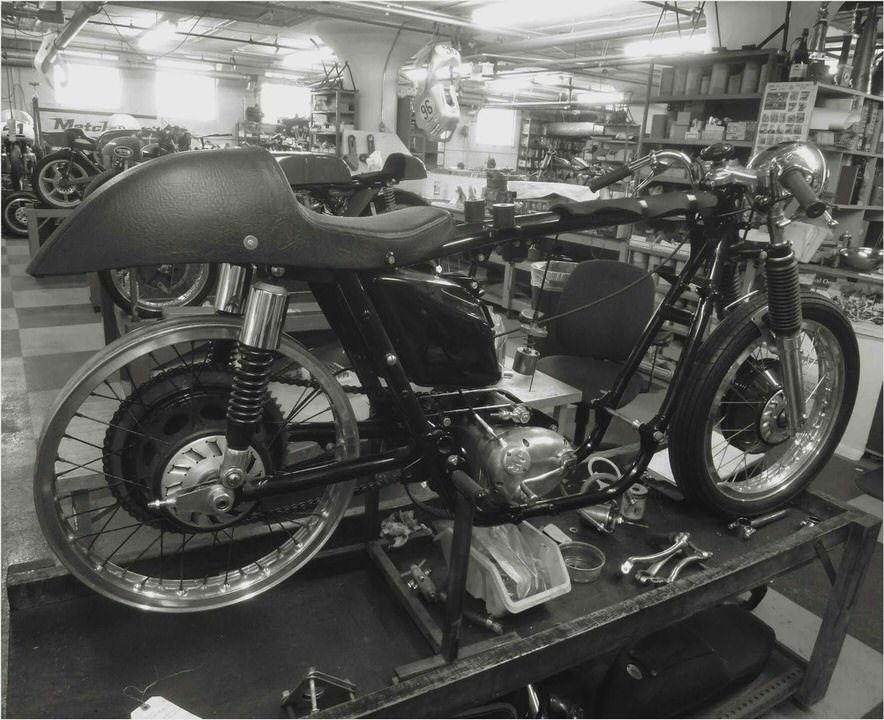 Present
This bike has been assembled from a 1964 AJS 250 CSR frame, mudguard and tank that came as a box of parts, and a 1961 250cc non CSR motor that came as a second box of parts. This means the frame and engine numbers do not match, but this has been notified to DVLA and the current log book and registration BAC *** B reflects the bike as it stands.
Following the initial assembly of the bike, I have slowly been replacing or restoring various parts. These include:
All of the chrome work barring the headlight bezel;
New Horn and Dip switchs;
Handlebars and rubbers ;
Levers and Choke;
New Horn and Dip switchs;
Front and rear wheels rebuilt with new rims and tyre s;
Powder coated frame and subframe
New footrest rubbers
New exhaust and silencer,
Rear suspension units rebuilt (these units are difficult to find so rebuilding of these is the easiest option).
AJS 1 1/4 Forks fitted in place of the James type forks. (These give better roadholding and were fitted to later models) ;
New Headlight reflector;
New Front brake torque arm;
The seat base and foam are sound and these have been recovered;
All electrics light are working with the correct Miller switches;
Refurbished speedo fitted
T he bad stuff
The mudguards were painted poorly very early onto preserve them. They are sound but the paint is now scratched and chipped in places and there is some distortion and dents in the metalwork. Their condition is not great but these will get the bike through an MOT;
While the Ignition knob is here it is in poor condition and the light knob is missing.
Headlamp shell and rim need restoration;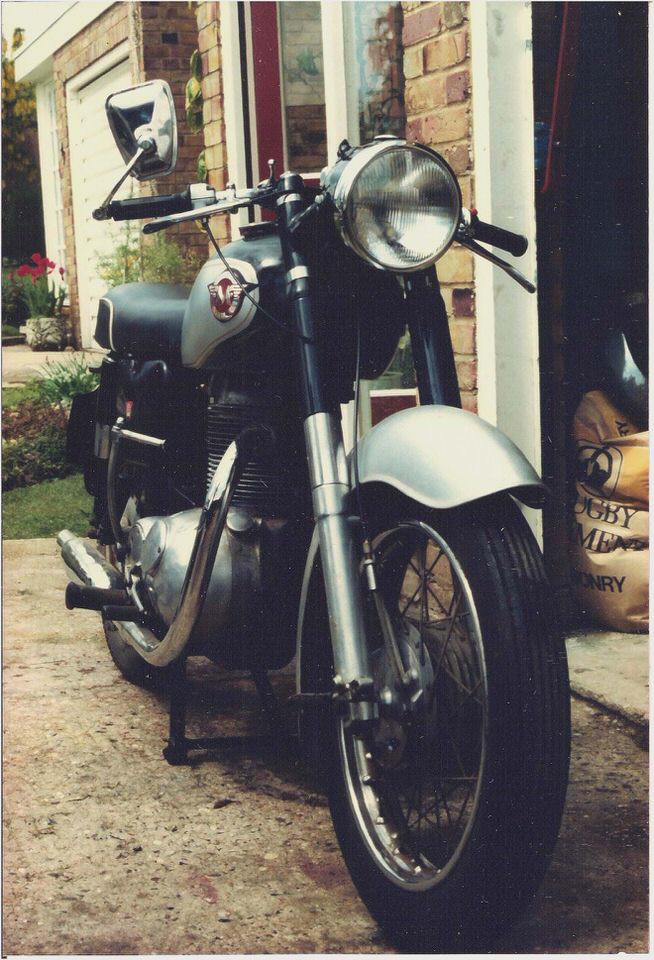 The tank is sound but previous owner seems to have taken wet and dry to it so a decision needs to be made whether to prep and rechrome as a CSR or paint as in the standard models;
The chrome on the petrol taps are OK but the seals need replacing;
The petrol lines need replacing with suitable period fittings. Currently they are clear plastic and jubilee clips which will get it through an MOT;
While the motorcycle starts and runs the timing and carburation needs sorting;
The engine has been built up as was it runs and sounds OK. It has good compression but has not run for any length of time.
Front brake cable is missing;
Is currently fitted with a cheap and damaged Ammeter this needs replacing;
Generator and rectifier are the original items so based upon 6v, the new owner need to consider if they want to convert to 12v.
I have tried to be objective in the above and as you can see this is a longway towards being a really nice restoration. Old and new log books are available.
I am selling the bike as I have just bought myself a new Triumph Sprint and I need to make space. If it had not been for this I would keep the bike and finish it off. This is a bike that was poular when I first started to ride they are well mannered and whilst they are not hugely powerful they do mark AMC's attempt to move away from their heavyweights.
Restored versions of these bikes I have seen selling for up to £3,500 with unrestored versions of this in boxes without the V5 are going for £500. Given the current state of this bike I am looking to achieve offers around £950. Please note before you make any silly offers the bike in parts and the number plate are worth significantly more than I am asking.
To discuss the bike or to arrange viewing please ring me on 07968 237758. The bike is close to the M3 / M25 Junction.
SOLD SOLD SOLD SOLD SOLD SOLD SOLD SOLD SOLD SOLD SOLD SOLD SOLD SOLD SOLD SOLD SOLD SOLD
1953 AJS Model 16 MS – Classic Motorcycle Test – RealClassic.co.uk
AJS Model 8 Artofwheels's Classic Car, Motorcycle Art Blog
Velorex – marque/manufacturer information about Velorex
1965 AJS Model 18 – The Real Classic Bike Guide – RealClassic.co.uk
AJS 18 brought to you by MadaboutMotorcycles