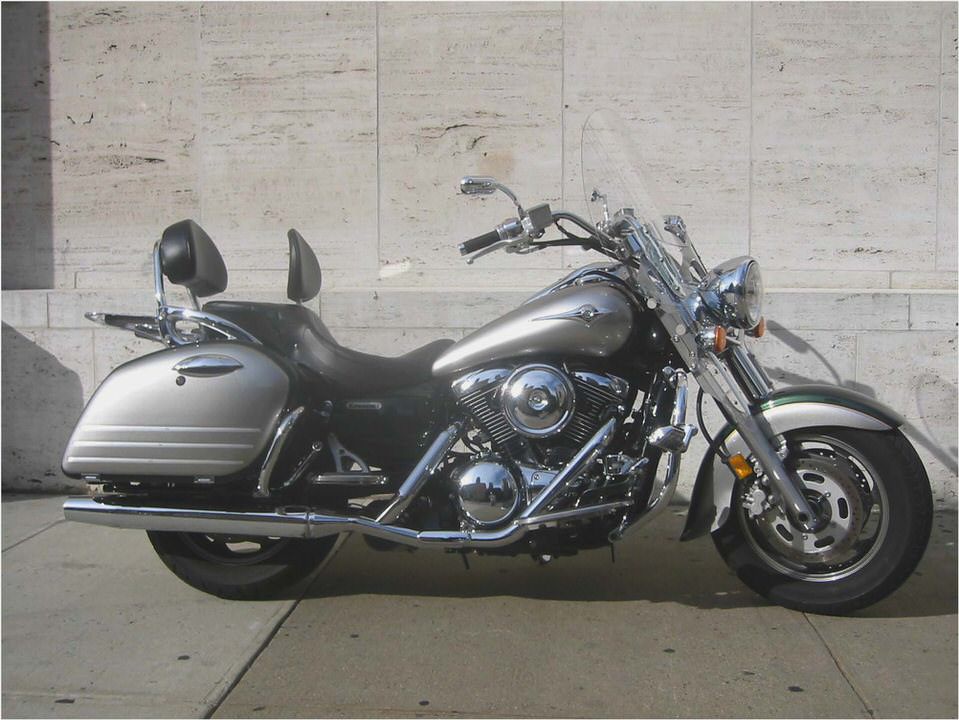 Sit Back and Enjoy the Ride on Your 2009 Kawasaki Vulcan Nomad 1600 Motorcycle
The slightly smaller sister bike to the Vulcan 1700 Nomad, the 2009 Kawasaki Vulcan Nomad 1600 shaves about sixty pounds, while offering all kinds of goodies over the Vulcan 1500 it replaces. At first glance, the casual observer might question why Kawasaki might put two similar motorcycles in their lineup with barely a difference of 150 cubic centimeters displacement.
A closer look, however, exposes the 2009 Kawasaki Vulcan Nomad 1600 as an upper-range middleweight cruiser, while the 1700 presents as an entry-level heavyweight. The difference wouldn't be as apparent when upgrading from a 1500cc or 1600cc motorcycle, but is day and night when upping from a 750cc-1000cc light middleweight. Confused?
So's the rest of the world. Here's what you need to know:
2009 Kawasaki Vulcan Nomad 1600 = lighter, nimbler, cheaper
2009 Kawasaki Vulcan Nomad 1700 = heavier, still relatively nimble for its weight.
Either way you look at it, the 2009 Kawasaki Vulcan Nomad 1600 is an enticing offering from Kawasaki, offering hard saddlebags, a passenger backrest, and windscreen to make touring aboard the 2009 Kawasaki Vulcan Nomad 1600 a joy in a compact, fun to handle package.
The 2009 Kawasaki Vulcan Nomad 1600 utilizes just a hair more of everything than the 1500 it replaces, including the engine. Kawasaki's Liquid-cooled 8Valve 1,552cc V-twin engine is fed with digital fuel injection and 36 mm throttle bodies, features a single overhead camshaft, and four valves per cylinder.
A five-speed transmission feeds power through the shaft final drive to the pavement, offering low-maintenance, and silent operation regardless of whether you're shooting down a back country road or down the turnpike hell-bent for the next state line. The suspension is air assisted in the rear and hydraulic in front, offering ease of adjusting spring rate to compensate for passenger or load conditions.
Braking is handled in the typical fashion, without ABS, but with dual discs up front and a larger, single disc on the rear. The 5.3 gallon fuel tank offers plenty of range without giving you so much range that you'll have to make up another excuse to stop at that little roadside gas n' go with the cute cashier, and the passenger seat and backrest will make for an inviting place for her to escape the boredom of work should she choose to ditch the place and look to greener pastures.
The 2009 Kawasaki Vulcan Nomad 1600 is available in three colors, Metallic Diablo Black, Candy Fire Red/Metallic Diablo Black, or Metallic Ocean Blue/Neutron Silver. The base model black 2009 Kawasaki Vulcan Nomad 1600 will set you back just $12,999, while the two-tone colors are priced from $13,199. Two hundred bucks just isn't that bad for a two-tone paint job, no matter how you slice it.
As an affordable two-up traveling scoot, the 2009 Kawasaki Vulcan Nomad 1600 is one of the nicest bikes available, offering plenty of power, maneuverability, and style in a package that won't be mistaken for a small motorcycle any time soon. No matter what color you choose, the 2009 Kawasaki Vulcan Nomad 1600 is one nicely styled, conveniently affordable motorcycle that you owe it to yourself to take a look at.
I am currently available on a contract basis for freelance projects from technical writing to ghostwriting. My areas of specialty include small business administration, auto repair and auto/motorcycle restor. View profile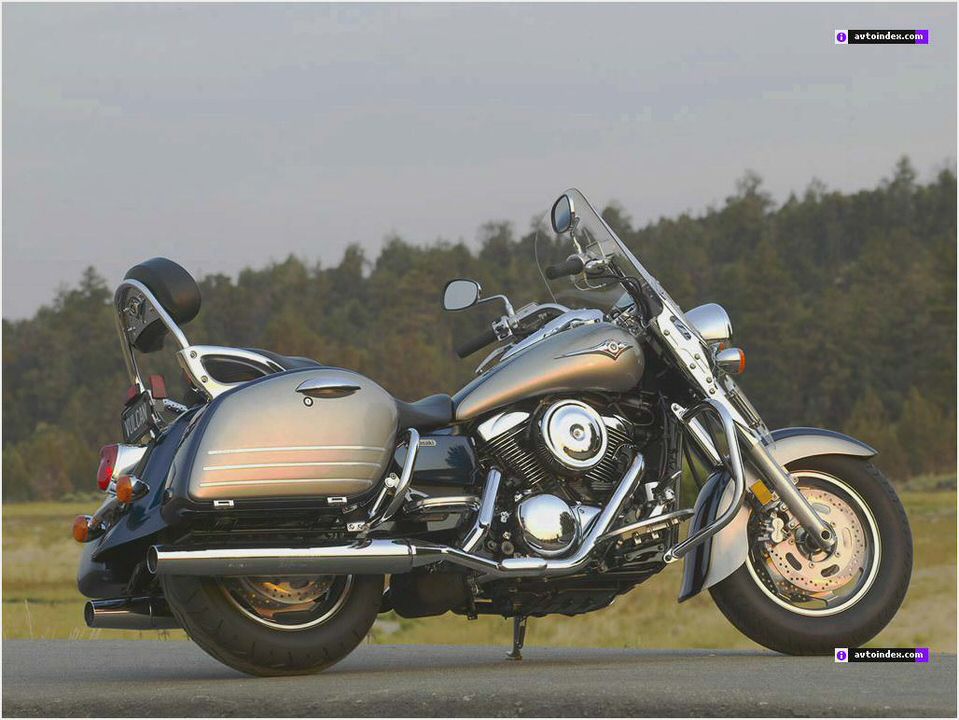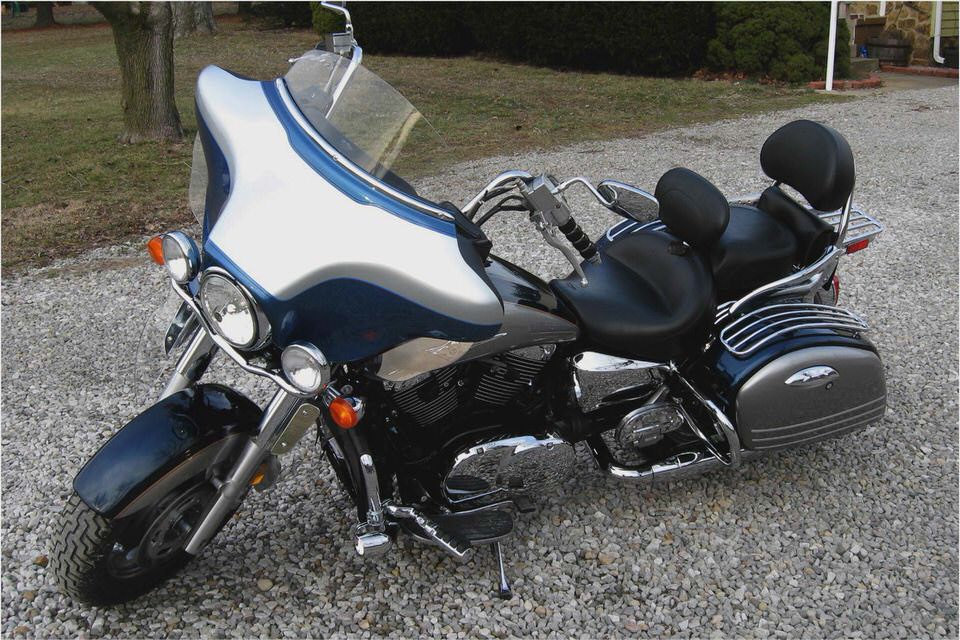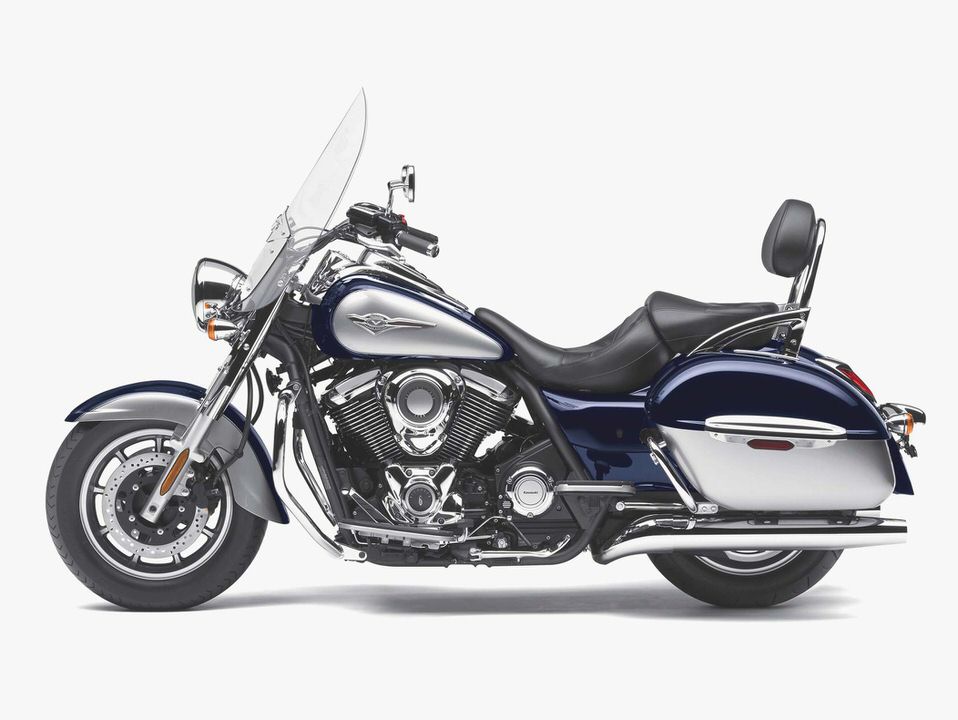 Healtech Electronics Speedohealer
2010 Kawasaki Concours 14 Review – Ultimate MotorCycling
2009 Kawasaki KX 100 Monster Energy – Used 2009 KX 100 Monster Energy…
2013 KTM 2-Stroke EXC Range Dirt Action Magazine
Dainese – DaineseMe – KAWASAKI ER-6N