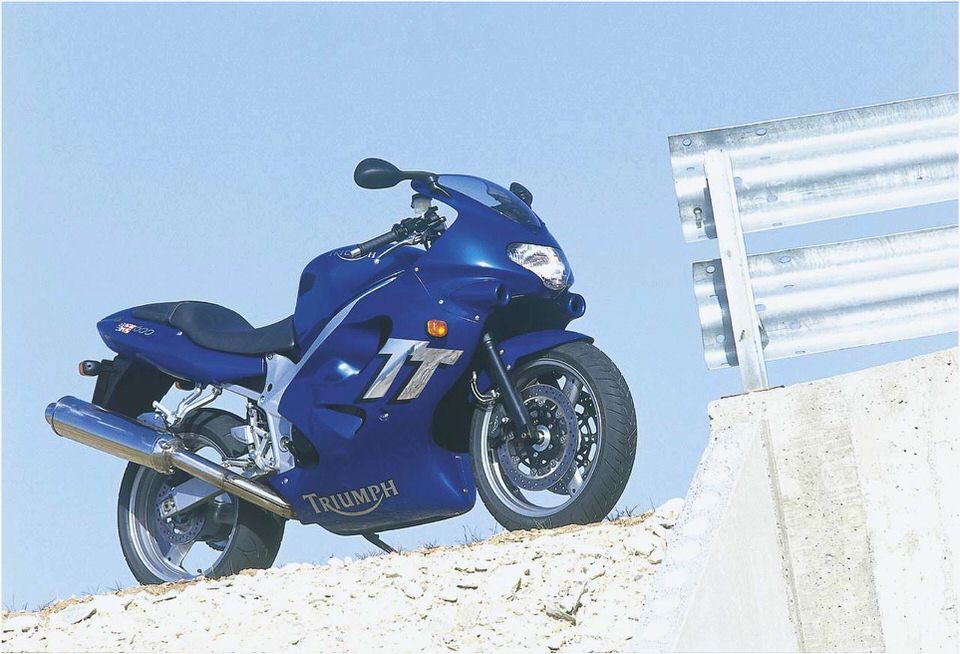 The TT600 was Triumph's first direct assault on a mainstream sector of the motorcycle market. Aimed at providing Triumph with a mass-market middleweight sportsbike, the TT600 had a tough challenge ahead – the 600cc sportsbike class is the most closely contested, and the existing Japanese contenders were intensely well-developed machines.
Triumph followed conventional motorcycle engineering practice with the TT600. A 16-valve, liquid-cooled inline-four engine in an aluminium twin-spar frame is a specification shared with every other bike in this class, although the Sagem fuel-injection was new to the class, and the TT's styling was also unconventional.
As it turned out, both these elements were to work against the TT600. The bulbous fairing was not to everyone's taste, and looked rather dowdy compared with the sharp lines of Yamaha's R6 or Kawasaki's ZX-6R. More seriously, the fuel-injection system was a source of much trouble, with uneven running, poor low-down power and hesitancy.
This was unfortunate, because the TT600's chassis is excellent. The light, stiff frame is fitted with high-spec, fully adjustable Kayaba suspension, lightweight wheels and powerful, progressive Nissin brakes. The light weight is a strong asset, there is excellent ground clearance, and the TT600's track-based development shines through when it is ridden round a circuit.
Peak engine power, while lower than the competition, is still impressive, and the TT also has the benefit of Triumph's excellent build quality. A range of optional factory parts mean the bike can be customized with race exhausts, soft luggage and other accessories.
Triumph has constantly updated the TT600's fuel-injection mapping, and updated engine components have continually improved performance and drivability. The 2002 model was better than ever, although by then much damage had already been done to the TT's reputation.
With the TT600, Triumph has taken on all-comers in a class that has been for so long dominated by Japanese manufacturers.
Last year's subtle engine modifications and revised fuel-injection mapping have developed the machine to new levels of performance and rideability, and this coupled with the TT's already renowned handling and braking has confirmed its place as a genuine alternative to other, more established, machinery.
Delivering seamless power, the high-revving 599cc, fuel-injected engine features a highly sophisticated, ultra light forged piston design with 'upper land' grooves, individual cigar type coils, a compact, lightweight, oil-cooled, rare earth magnet alternator and lightweight, Nikasil-coated individual aluminium cylinders for optimum heat transfer, durability and low friction.
The agile chassis, noted for its exceptional ground clearance, features a lightweight yet hugely rigid, twin-spar aluminium frame, multi-adjustable suspension, lightweight cast aluminium wheels (to minimise unsprung weight) and powerful, progressive brakes. Add to this real-world ergonomics, user-friendly digital instruments, sophisticated paint schemes and subtle graphics – including new for 2003 options of Tornado Red or Aluminium Silver – and you have perhaps one of the most understated machines on the road.
Colour Options
Jet Black
Tornado Red
Aluminium Silver
Triumph Accessories
Alarm/Immobiliser (Thatcham Category MC1 compliant)
Luggage Rack
Grab Rail
Rear Hugger
Carbon Fibre Tank Pad
Front Mudguard Extension Kit
Rear Mudguard Extension Kit
34PS Restrictor Kit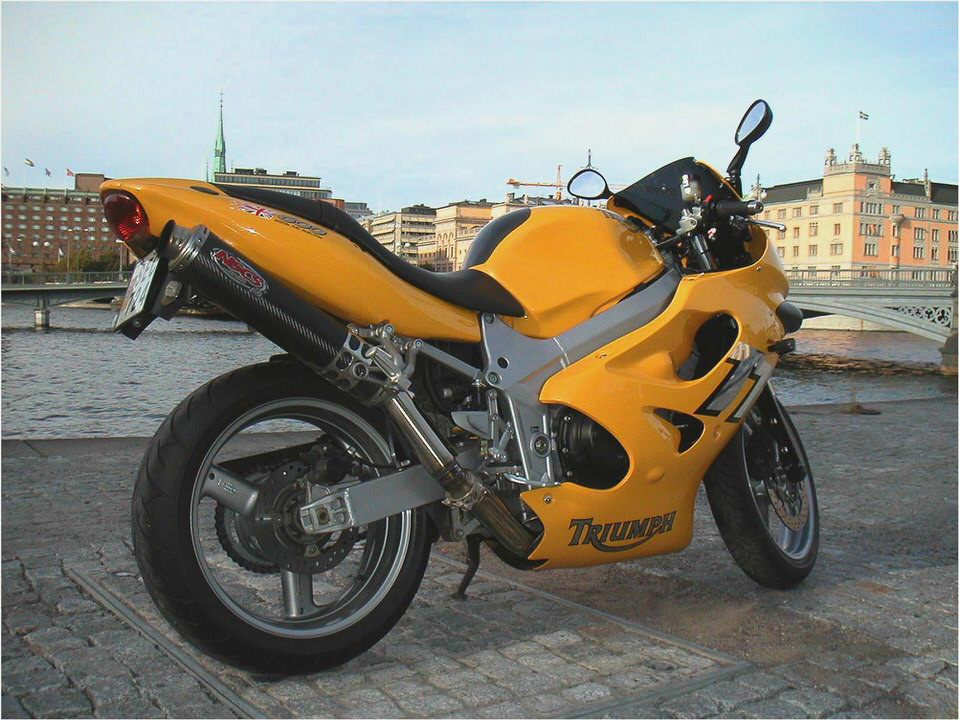 Review
The only non-Japanese entrant in the world 600-class sportbike sales derby would've had the most inauspicious start of any bike in memory were it not for the amazingly awful V-Due, which bankrupted Bimota. The TT got the major dance-of-the-seven-veils press buildup two years ago, and received glowing reviews upon its launch in France. But when we finally got a production-spec TT in our clutches we found ourselves aboard a bike that ran like it needed the Heimlich maneuver: Below 4000 rpm it had a big chicken bone stuck in its throat, and above that it ran better and actually posted comparable horsepower numbers to the competition.
But the engine–more correctly, the fuel injection–clearly was not ready for prime time. Finally the Butcher delivered the coup de grace during year-2000's 600-class comparo; the TT ingested something awful, spun a bearing and had to be put down.
For '01, Triumph reprogrammed the Sagem injection computer several more times and threw in new camshafts to address low-rev driveability issues, and it was better. But the '01 model lost a little high-rev pounce in the process; not that you could much tell on the street, but you know how you people are. Spec-page performance is important, too.
Now, at last, two years late, Triumph claims to have gotten it just right with the '02 TT, and so there was nothing for it but to accept Triumph America's gracious invite to try to break one over the course of a nice, long day at the track.
Damned if they didn't get it right this time. The new TT, now on Sagem map number 13, feels like it will give any of its Japanese competitors a run for their money. OK, maybe it's down on torque a bit below 6000 rpm or so, but at least it runs nice and smooth down there. Then it pulls pretty hard to 9000 rpm, and above there you'll find-as on every 600-the real powerband.
Although the torque peaks reasonably early (with 41.8 foot-pounds at 10,500 rpm) the power peak is up at 12,750 rpm (97.0 vs. the '01's 91.1). The '02 bike fills in the torque trough around 3500 rpm nicely, too.We happened to have an '02 Suzuki GSX-R600 at the track that day, which Triumph bravely allowed us to ride alongside its bikes. Off the corners and down the straights with reasonably equal riders, it seemed like the TT was able to pretty much hang with the GSX-R-quite a feat, actually-and if the Suzuki eked out a small advantage I'd have to give most of the credit to its fresh Metzeler Sportec-M1 tires. (The TT's 010 Bridgestones are fine street tires, but they already had quite a few miles on them and just aren't as trackworthy as Metzeler's latest.)
Nobody complained much about the TT chassis from day one, and, in fact, a few of our test dummies were all the more let down by the TT's engine problems because the chassis had seemed so well-sorted. Now that the engine delivers smooth power, the whole bike works much better. With 89mm of trail and a 1395mm wheelbase, the TT can't help but be nimble and quick around the Streets of Willow circuit, though tight road courses don't do anything to disguise the fact that the Triumph weighs 427 pounds before you add fuel, which is approximately 30 pounds more than its stiffest competitors-and 21 pounds heavier than the Honda CBR600F4i and Kawasaki ZX-6R.
That extra weight, or maybe slightly softer springs and damping (or maybe even just its nice cushy seat?), give the Triumph a softer, kinder ride than the hard-core Japanese 600s, and while it moves around on its suspension more than a Yamaha YZF-R6 or Suzuki GSX-R, the TT still gives highly tactile road feel that encourages early yanking of the throttle cable (and, again, better fresher tires would've helped). And Japanese brakes got nothing on the TT's. Wait, they're Japanese, too.
Most riders will be much more comfortable on the Triumph for any sort of street use, as its clip-ons are higher than the ones on the GSX-R as well as a shorter reach away. Footpegs are even higher than the GSX-R's though, and a little too rearward for some tastes. But overall, the riding position is pleasant and aided by good, compliant suspension and fine protection from the wind from the (unchanged) fairing.
Unfortunately, the TT's engine is not quite as smooth as the GSX-R's.
Aside from the new fuel-injection map, Triumph says the '02 TT benefits from less internal engine friction-which we suppose could mean anything from looser bearings to thinner oil-and color-matched intake snorkels replace the previously flat-black items.
The moral of the story, then, is that now when describing the TT compared with its competitors, we have to actually give it some thought. This TT's close enough that the time has come to fall back on one of our favorite conclusions: We'll have to wait till we get all the 600s together to see just exactly where the TT stacks up. But this is definitely good news for Brit-bike fans.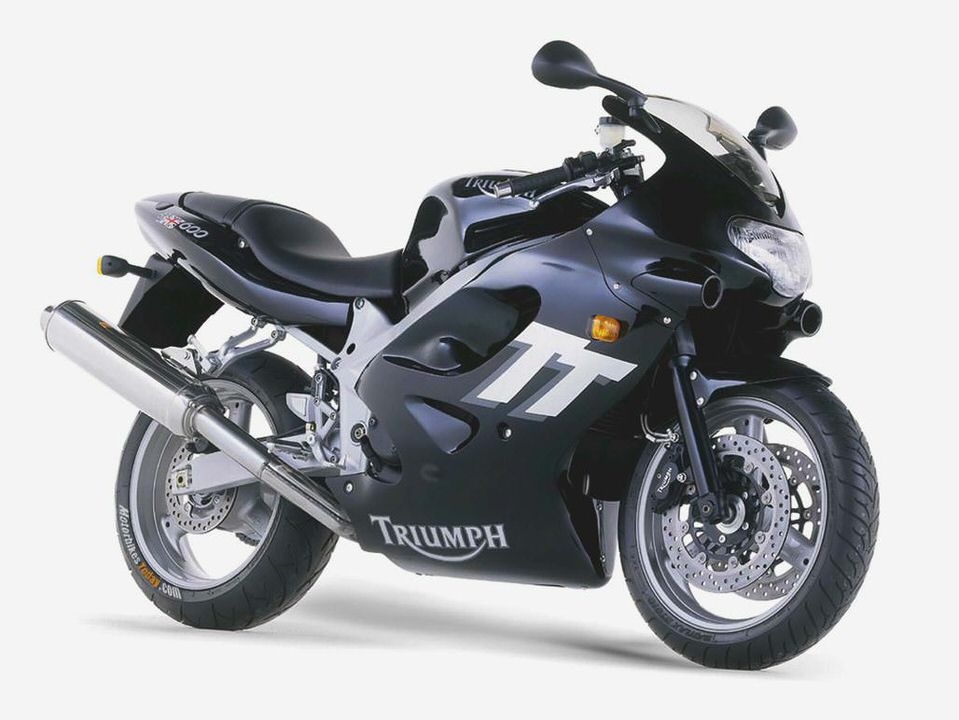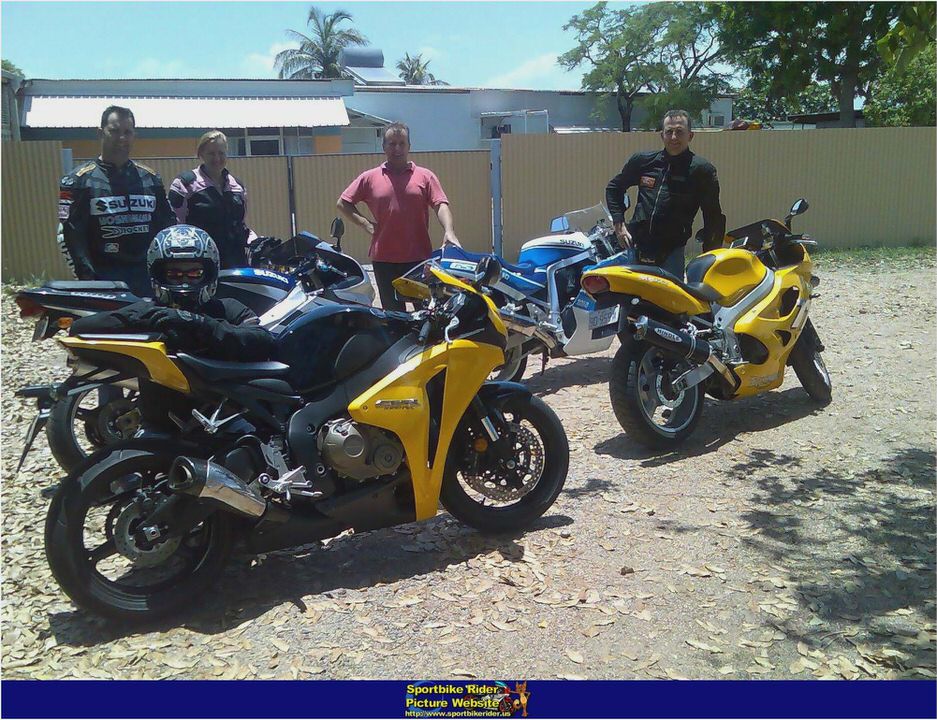 Triumph Bonneville SE Custom by Maccomotors Spain – Moto Rivista
2013 Triumph Daytona 675 and 675R – First Look Rider Magazine
Triumph Sprint GT review Ash On Bikes
RideApart Review: Triumph Tiger 800 XC RideApart
2011 Triumph Tiger 800 & 800XC Review [Video] –