TY Exclusive: 1978 Moto Guzzi V50 Time Capsule
This 1978 Moto Guzzi V50 has 4513 original miles and is still sporting the original tires. It was stored in
a shed since 1997 with the lawn mower and covered in a clear plastic tarp. With a fresh battery and gas, it now starts at the touch of a button and idles perfectly. Paint on the metal surfaces (tank, fenders, headlight mounting ears) has faded to a lovely red/orange, and the seller tells us it is currently much cleaner than pictures.
It is available in Denver, Colorado for $4500.
Any bike that sits for a long time needs a once-over before any serious riding, but it looks like this Guzzi is worthy of the effort. Lighting, bodywork, and the contoured double seat are all in great shape. Whoever accumulated the 4500 miles looks to have been quite careful.
Pipes and rear springs look very good, and the Colorado plate wears a 2011 sticker. The gauges also look clean and those warning lights are a kick!
The seller provides the following excerpt on the V50 from Cycle World in 1980:
Moto Guzzi's seldom-seen V50 500cc roadster is either the most
beautiful, exotic and best handling mid-size bike made or an
over-priced, under-powered small Twin. Which bike it is depends on the
motorcyclist and only those who appreciate machines that are red,
Italian and make all the right noises will be excited by the V50.Where
the V50 is at the head of its class is in that nebulous area of
handling and road feel that somehow connects a rider to the road with
a machine called a motorcycle. Done right the motorcycle forms
a-positive link between rider and road and doesn't get in the way.
That's how the V50 does it. There are these handlebars, see, and they
are positively linked to the front wheel and nothing else matters.
There's no low speed wobble or high speed weave in the machine.
There's hardly any inertia in the bike at all so the tiniest little
touch of the handlebars results in the motorcycle turning that same
tiny amount. Going around fast mountain corners the V50 rider can play
with potholes or oil spots or bits of gravel on the road, diving under
Despite its exceptional handling and good looks, rest assured the V50
above all else, an exotic motorcycle, available in much smaller
quantities than any previous Guzzi. Evaluated as an exotic motorcycle,
the V50 is nearly ideal, its temperate nature being easy to live with
and its individualistic features and style clearly telling any other
motorcycle it is not just like anything else.
Exciting motorcycles don't have to be fast. The Moto Guzzi V50 proves
that. It creates excitement through attractive lines, a musical
exhaust note, handling that's so sensitive it could be called sensual
and the rarity of a perfect mountain road.
It seems like mag wheels come in and out of style every 20 years or so, and right now they are definitely looking good.
More than anything else, this bike needs road miles. We hope it can move along to a TY reader who will keep it moving.
Contact us at mail@throttleyard.com if you are interested.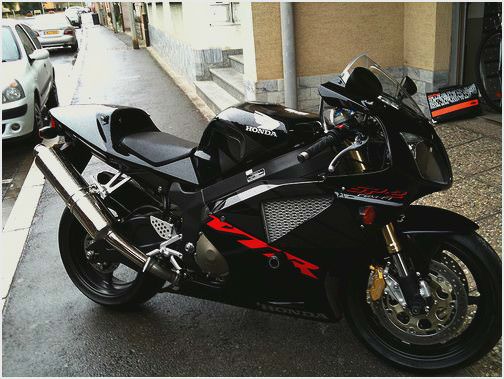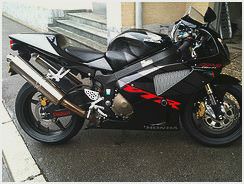 Moto Guzzi California and V7 Scrambler make surprise debut in Monte Carlo…
Moto Guzzi V7 Racer Top New Motorcycles
2013 Moto Guzzi V7 Stone: MD Ride Review -…
2013 Triumph Tiger Explorer XC Review Rider Magazine
Moto Guzzi California 2013 first test Bike Social