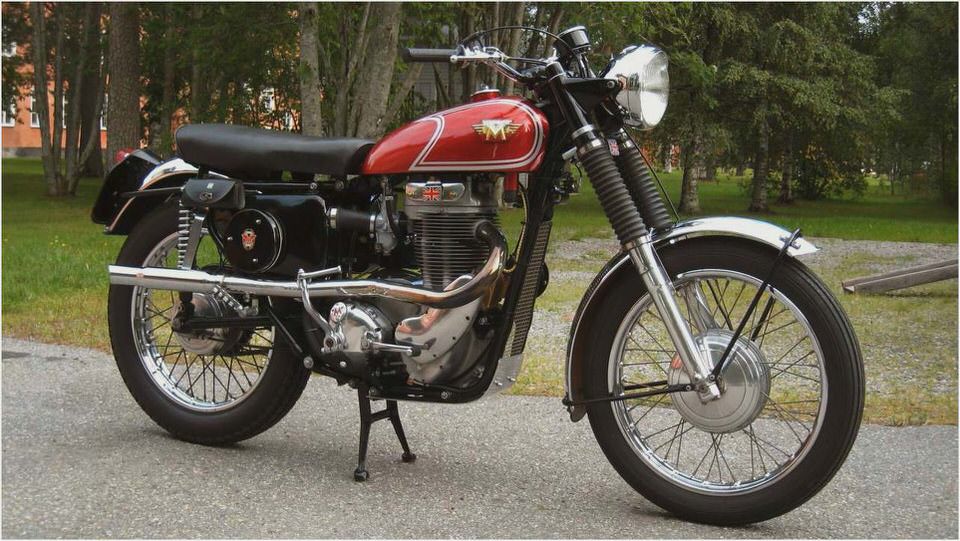 THE 1955-85 ERA
Indians with various English engines and Italian frames, Royal Enfields dressed up as Indians, Matchless marketed by Indian, two Ducati-Indian prototypes, and many Taiwanese Mini-Bikes
Updated 24 Jan 2014. To make sure you are seeing the latest version of this or any web page and not an older cached version, click the icon at the top of your browser for refresh or reload. It is a little C button with an arrow at the top end of the C. In Internet Explorer it is about the middle of the top of your screen while in Google's Chromebrowser it is near the left. (In older versions of browsers it was on the right under Tools.)
To resume our history from the 1901 – 1953 era, even prior to the very end of the Springfield Mass. line in around early Sept. 1953, Indian was importing Matchless and AJS motorcycles from Britain which gave them some revenue and their dealers something to sell as the American made models were virtually extinct by the early 1950's. (The Warrior/new Scout project had failed miserably and I believe 1951 was the last year they were sold, and in 1952 and '53 only a few hundred Chiefs were sold.) Ad below is my evidence that Indian was selling Matchless in 1952. I do not know if that was the first year – probably because if earlier the Matchless (same as AJS) 500 cc. twins and singles would have competed with Indian's home made Scouts.
I gather from the old ads I have collected that that Matchless/AJS arrangement lasted only three years inclusive (1952-54) as by 1955 Indian was importing and its dealers selling Royal Enfields (also made in the UK), then by 1961 they went back to Matchless until Joe Berliner took over the Matchless (and Norton) importation a few years later. Jumping back to 1953 the company was bankrupt, and its shares and assets (including the intellectual property, e.g.
Indian trademarks) were sold in 1954 to two different companies: the English Brockhouse Corporation – who would use the Indian dealer network to sell the two aforementioned brands of English motorycles – and to the Titeflex company who attempted unsuccessfully to manufacture things in the USA and whose name remained on the Springfield factory until wind blew it down in 2005. From the perspective of Joe Biker, there were no more American made Indians after 1953.
Thus in 1953 the second biggest domestic maker, a company that started two years before Harley and was their main competitor, suddenly stopping producing and selling. The ad below is from late 1954 and well expresses the situation. When bikers read it they must have been overjoyed and thought another American made and designed Indian was on the way.
Boy, they must have been disappointed when the dealership network was used by new owner Brockhouse to sell English motorcycles, and then promises to revive the Scout by Floyd Clymer and Sammy Pierce went up in peace pipe smoke. The new Indian of 1955 was basically just the English line of Royal Enfields painted in Indian red and bearing the Indian script on their tanks (although the Chief had its own fenders, wheels, instrument console, fishtails, braces, crashbars, spotlites, and ornaments made in USA, and an extended frame and elongated chain guard and stronger gears for police use see photos furhter down this page.).
You camy also visit www.re-indian.com for more details. History has shown the 700 cc.c models, e.g. the Trailblazers and Chiefs, to have been quite reliable. Royal Enfields were a good bike – I would say the best of the Brits and I have owned many Britbikes including a 1969 Royal Enfield – but giving them cosmetic treatments and selling them as Indians in the USA (from 1955 – 1960/61) must have been depressing for those expecting an updated Chief or Scout.
Why didn't Indian market the Vindian which I described in the main page (1901-1953 history) of this site? That would have been a great new Indian. It would've been a Super Chief. And what about the OHV Fours and shaft drive Fours? Perhaps some thought these were the new models that required two years to perfect.
Apparently the factory simply lacked the funds to proceed, and decided to abandon updates to old models and instead put its resources into an advanced British parallel twin imitation called the Warrior, which is discussed in the main page of this website dealing with the 1901-1953 history. (In a nutshell, a great idea which failed in practise. The Warrior flopped because it was too small, at 440 cc. and was very unreliable until the last year or so it was made, which by then it was a 500 but still no competition for the Triumph and BSA and Norton twins.
Indian was not alone in trying to copy the very successful Britbikes of the era. Harley's 1954 side-valved K model, which with OHV conversion became the Sportster three years later, was also a copy of a typical English 650 twin, except that it came with a V twin engine of almost 900 cc.) It must have been embarrassing for Indian dealers to find themselves a few years later selling the competition (British twins) under the Indian label after their own Brit-beater failed.
The British Enfields were given North American Indian names such as Tomahawk (a 500 c.c. or 30.5 CID twin), Chief and Trailblazer (700 c.c. twins), Woodsman (500 c.c. single scrambler), Fire Arrow (250 c.c. single). Below are two Cycle magazine full page ads from 1955 showing the Indian Trailblazer 700 c.c. (42.5 CID) twin based on the Royal Enfield Constellation. Very disappointing to someone expecting to see a full fendered Chief or Scout V-twin.
On the other hand Cycle magazine testers were very impressed with its power, brakes and smoothness. When it zipped though the 1/4 mile in just over 15 seconds, they described its acceleration as fierce. (Consider this was almost 60 years ago.) Top speed was almost 110 mph. The name Trail Blazer was meant in a general sense; it did not imply trail as in trail or dirt bike.
It was a street bike.
In Aug. 2000 I went for a three hour ride with a bunch of Enfields and 1955-60 Indians, and one fellow had a 1955 Trail Blazer which he had bought when new! The bike still looked new but had plenty of miles on it after 45 years of riding.
It started fine, ran like a charm, didn't weep a drop of oil, sounded great and looked much better than these old ads would suggest. In fact the bike is long and lean, like a 1960's Sportster, not chunky and short as it appears in these old photos. I chose to ride just behind and to the side of it so I could oggle it and groove off the exhaust note.
It seemed to have plenty of power for a 700 twin. There was also a 500 single Woodsman in our group and it ran fine too. Regretably I did not take my camera to that rally. However in Jan.
2008 I saw this nicely done 1957 Trailblazer for sale on EBay. It has straight exhaust pipes instead of mufflers and a 1965 engine (736 cc. but looks identical to the original 700 cc mill)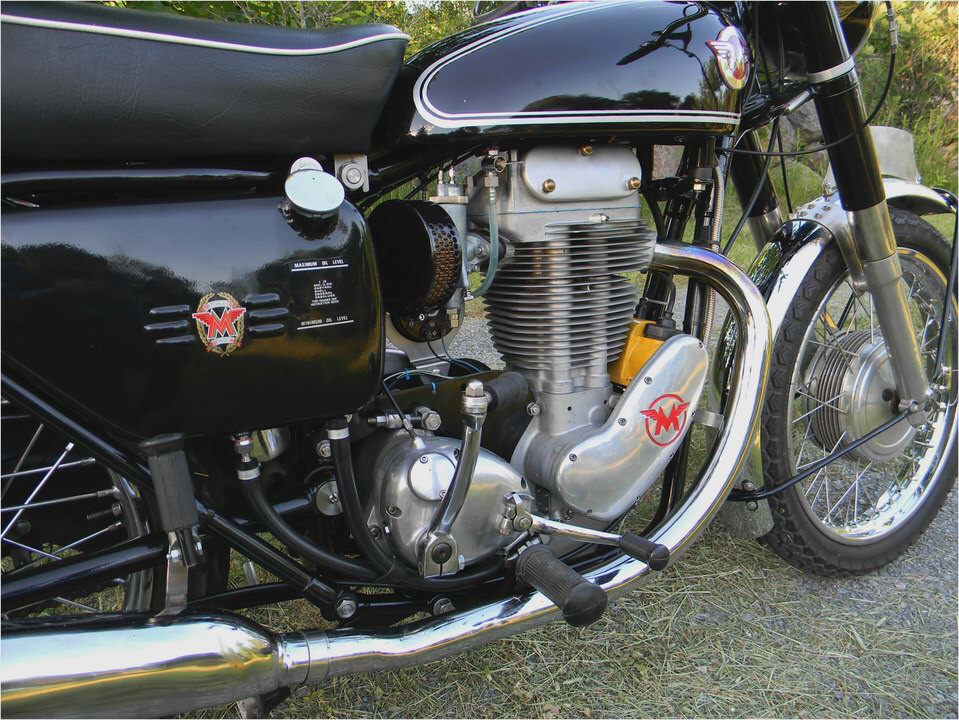 Next is a very nice 1958 Trailblazer, maybe I got the shot from E-Bay, can't recall. Looks stock except side panel and oil tank are chromed and it lacks the front fender lamp. The next one I shot at Oley PA in May 2012, probably a 1955 or 56.
Looks stock except for the megaphone mufflers and lacks the chrome panel on the fuel tank (he put a big Indian script decal on instead).
Click on the thumbnails to get big views of the engine (which is a wet sump Royal Enfield, quite powerful). The bigger image will open in a new browser window which you can click off to return to this page.
Here is an ad also from the now defunct Cycle magazine showing the entire line for 1959. Note that it uses Enfield in as large a type size as Indian. Again check out www.re-indian.com if you need Indian (not Enfield) parts for these bikes. If you need the Enfield components for one of these bikes go to Burton Bike Bits or Hitchcocks in Britain.
And join the REOCNA if you live in North America.
Note the trike in the lower right. This was sold to auto service stations and police as the replacement for the Dispatch Tow. (Similar to the Harley Servi-car). Whereas the Dispatch Tow tricycle was powered by a flathead V twin engine, the 1955-60 version used a 350 c.c. Royal Enfield OHV single.
In Canada this three wheeler was marketed as a Pashley until about 1970 when Enfield ceased to exist. There was always one on display at Firth's Motorcycles in Toronto, but I think I only saw one on the city streets (used by a parking enforcement junior cop to hand out tickets). Actually 52 were sold to the Toronto Police force. Because the force back then had Harley 1200 c.c. foot clutch/hand shift bikes (for both solo and sidecar use), the Pashley had a similar gear change setup so riders would have control consistency. (The police in Toronto and probably many other cities were never trained on hand clutch/foot shift until 1980 when Harley finally completely abandoned the handbanger setup after 1979.)
In 1959 a new Chief was offered, being the 700 c.c. Enfield engine in a stretched frame with semi-valenced fenders, 16 wheels, and a specially made heavy duty gearbox never used before or after on any Enfield except for the Apache models of the same years. (Many if not most were sold as police versions with old fashioned solo saddles, sirens and red spotlites.).
Apparently these bikes were made in 1958, 59 and '60 and sold as 1959, 60 and '61 models. (Nearly all bikes and cars start manufacturing in the year before the model year.) Below are several shots of this 1959-61 Chief in police and civilian trim. Not quite as beautiful as the 1940-53 skirted Chief but a close second. The acceleration and top speed were as good as if not better than the earlier V-twin flathead Chiefs.
These 1959-61 Chiefs were considered almost worthless at the end of the 20th century but now mint condition ones and perfect restorations are going for up to $10,000 US.
The Enfield arrangement went on from 1955-60 (+ 1961 for the Chief only), and below are typical ads from that era. Note the attempts to Americanize the Royal Enfields with Indianesque names.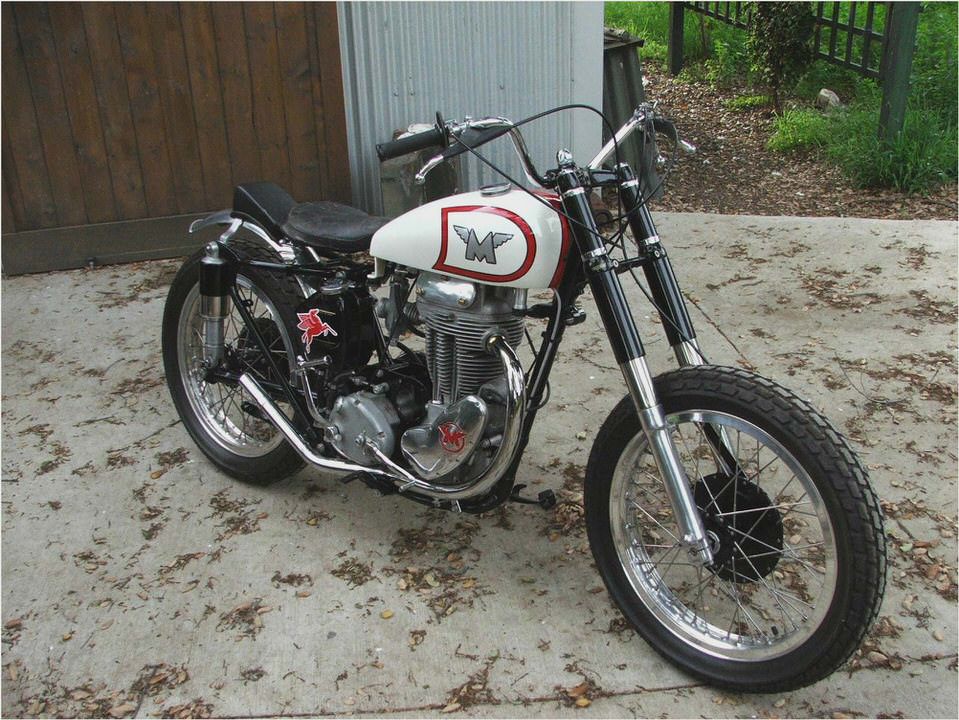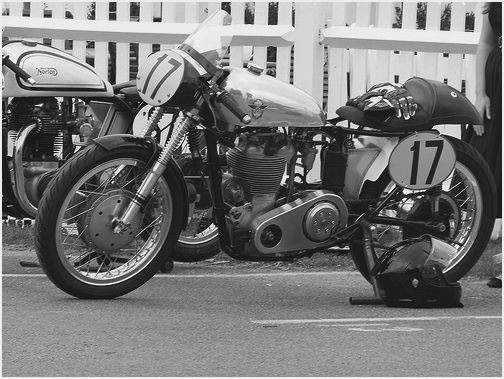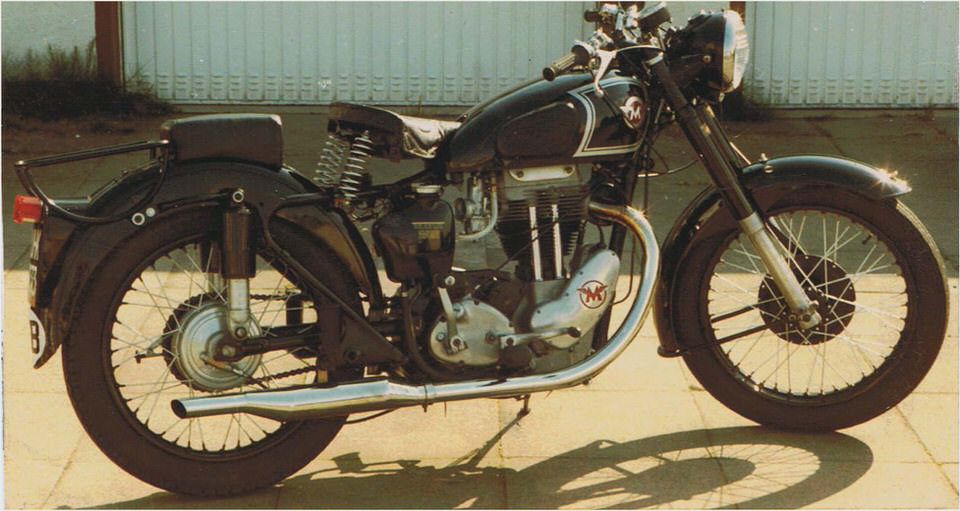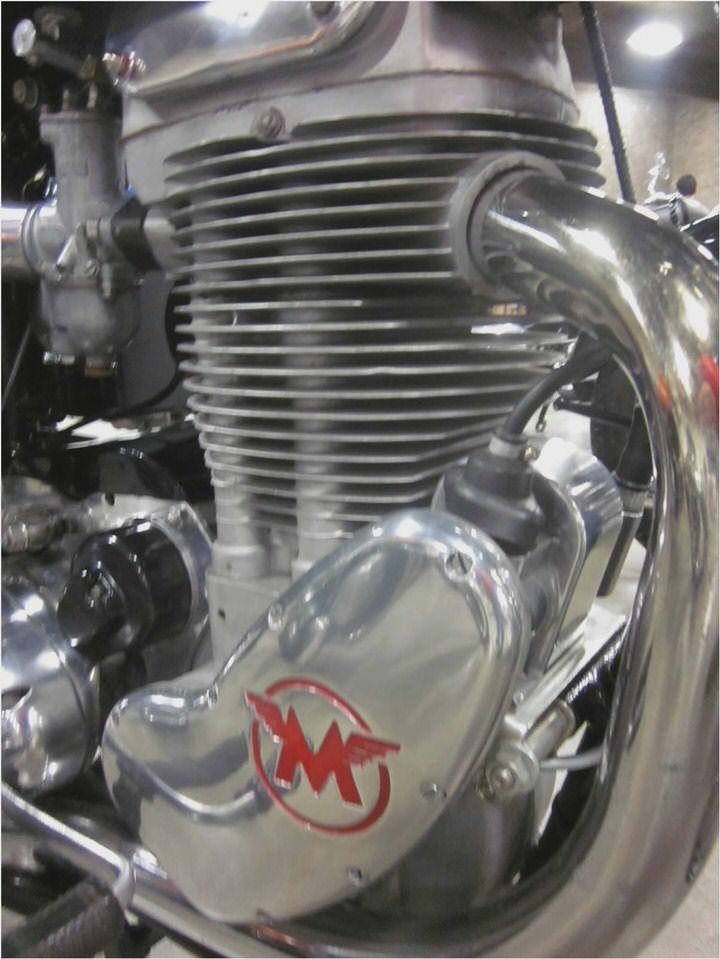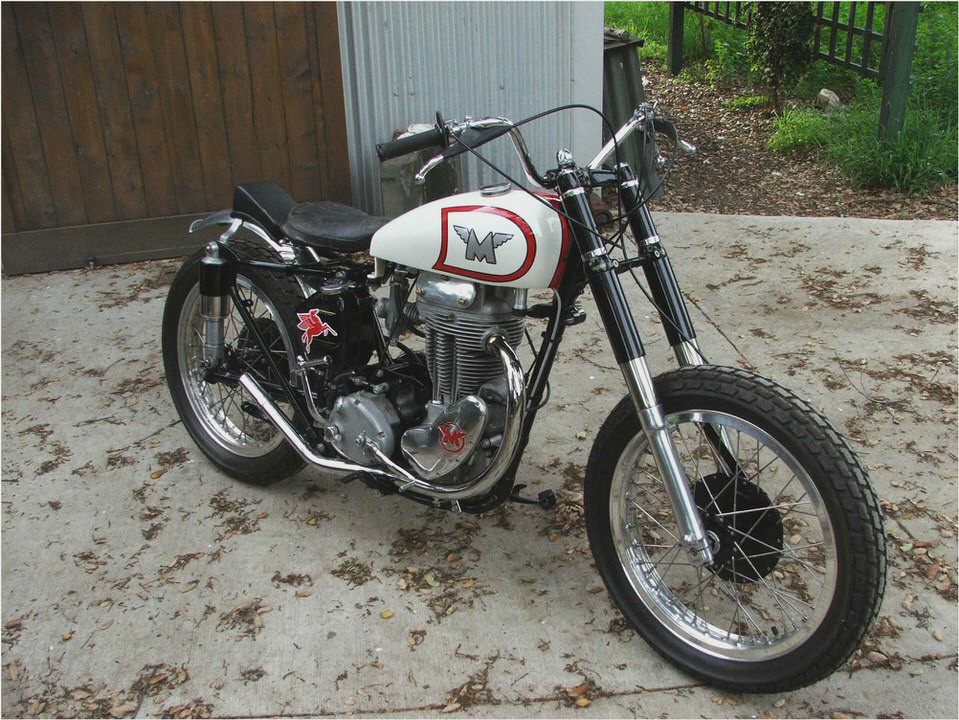 Mbk – Tri.o.m s.p.a.
Yamaha and MBK Flipper D'elight 125 2014: Prices and specifications!
Yamaha X-max 400/MBK Evolis 400: First impression Bikes Doctor
2005 MBK Booster Naked Troubleshooting, Repair, Maintenance & Tune Ups – Fixya
Booster Mbk Tuning