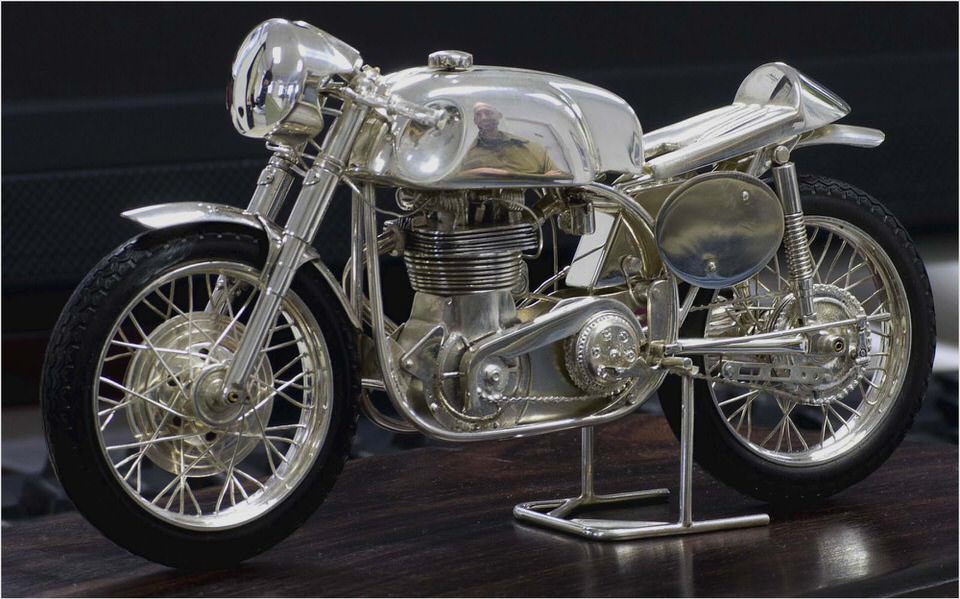 NORTON MOTORCYCLES
Norton Motorcycles are among the most popular, fastest, best handling sexiest of all Classic British Motorcycles. The Norton Commando (1969-1977) was the world's first production Superbike, and one of the most desirable machines of all time. It represented the best that the British motorcycle industry had to offer at the time.
It was a genuine game-changer. Another game-changer was the Norton Manx, the 500cc single that dominated GPs Isle of Man TT for over a decade. The Norton Dominator, Norton Atlas, Norton International, Norton P11 are also part of the Norton Motorcycle story.
This 1953 Norton Manx OHC GP Racer epitomizes Norton's advanced technology for the day: Featherbed Frame, Road Holder forks, Overhead Cam engine, it was all there. and it worked!
NORTON HISTORY
James Lansdowne Norton, started Norton Motorcycles in 1901 and began producing motorcycles in 1902 using French Swiss engines. By 1907, Norton was winning TT races, including the first ever Isle of Man TT, which began a racing tradition that drove the company well into the 1960s.
By 1913, the company was having financial difficulties, so Norton brought in Bob Shelley who brought with him his brother-in-law, Dan O'Donovan, who developed their first production race bike, the BS 490, and the die was cast. From then on, Norton would literally "Win on Sunday sell on Monday", using their racing victories as the basis of their entire marketing strategy. And apparently it worked.
James Norton died in 1925 at just 56 years old, but business, and racing were never better. In 1927 the Norton CS1 was released as a Super Sport Roadster it was a hit! Racing successes continued throughout the 1930s under the able leadership of Joe Craig. While this lead to sales, Norton always seemed to be one step away from bankruptcy.
When World War II broke out, Norton Motorcycles product line consisted of all single-cylinder machines, in side-valve, OHV SOHC variants despite being known for high performance bikes was commissioned by the War Department to build the primitive side valve Norton 16H. They produced over 100,000, which helped fill the company's coffers.
1948 Norton ES2 in classic Norton colors, Silver Black.
WAR ENDS, BACK TO BUSINESS
When the war ended, Norton went back to work making motorcycles for the civilian market. Most of the British home market was still made up largely of singles Norton had several development continued on them. In 1937 Triumph introduced their revolutionary Triumph Speed Twin 500cc, which set the pattern for every other vertical twin to follow for the next several decades. Norton needed a twin.
In 1949 they introduced their 500cc Norton Dominator Model 7. designed by Bert Hopwood. By 1952, they'd added an alloy head dropped it into the new Featherbed frame created the Norton Dominator 88. Norton's tradition for building fast twins was established.
FEATHERBED FRAME
The Featherbed frame was designed by Rex McCandless for the 500cc SOHC single in 1950, creating the Norton Manx. When Norton Motorcycles racing team leader, Harold Daniels rode it for the first time, he described it as having a "featherbed ride", and the name stuck. The Featherbed was state-of-the-art in its day helped Norton establish itself as one of the best handling motorcycles in the world.
This versatile frame served Norton until it was replaced on the Norton Commando with the new Isolastic frame in 1969. A further improvement to Norton's already legendary handling brought with it yet another name, the "Roadholder" telescopic front forks, introduced in 1947.
A GENIUS IN THEIR MIDST
While Norton Motorcycles continued to flirt with insolvency, a few things did go its way. Leo Kusmicki was one of them. He had been in the Polish Free Air Force during the war stayed on in England, taking a menial job at Norton, until it was discovered that he was one of Poland's top experts on internal combustion engines. Craig quickly set him to the task of modernizing the fleet. He massaged the 350 single from 28hp @ 7200 rpm to 36hp @ 8000 rpm.
He later did the same with the 500 singles. Another lucky break was Geoff Duke, who rode the Norton Manx to victory in 6 World Championships, 5 Isle of Man TT s number Junior Senior TTs. By 1955, further financial woes forced Norton to stop racing put its focus on sales.
However, lots of privateers continued to race win on Nortons.
1951 Norton Dominator Model 7, 500cc vertical twin.
AMC TAKES OVER NORTON
By 1952, Norton was in trouble again. Always on the edge anyway, the switch over to the world-beating Featherbed frame carried with it some problems. First off, buyers were reluctant to buy the old models once word got out about the new Featherbed Nortons. Secondly, the frames were welded out of Reynolds 531 steel tubing, which was very hard to come by in the early 1950s.
Shortages of the stuff lead to supply problems that held up limited production to such low numbers that Norton couldn't make a profit. In 1953 AMC (Associated Motor Cycles Ltd.), owners of Matchless AJS among others, stepped in took over Norton Motorcycles. At first they left well enough alone Norton benefitted somewhat from their economy of scale some parts bin sharing.
But, AMC's management style, soon to be their own undoing, wasn't very good for Norton either.
A NEW TWIN
While the Norton Manx remained in production until 1962, the real business was in twins. Triumph, BSA, Matchless-AJS Royal Enfield were all doing big business with their vertical twins. Norton had already had a solid line of successful twins, the Norton Dominator series, from the 500cc 1949 Norton Model 7, to the Norton Model 88 produced until 1966. They even punched it out to 650cc for the 1962-68 Norton Dominator 650SS.
But even this wasn't enough. They punched that engine out again (68mm X 73mm) to 750cc for the Norton Atlas series, 1962 through 1968, all with the now-legendary Norton Featherbed frame. This frame was so prized for its excellent handling that people would adapt other engines to it in hybrids that became known by names like Norvin (Norton Featherbed frame with a Vincent engine) Triton (Triumph engine Norton Featherbed frame).
1969 Norton Atlas 650SS with Featherbed Frame.
VIBRATION
But no matter how good the handling, as the engine its power output grew, so did the problem of vibration. It was the same one that vexed all makers of vertical twins in those days, meaning the British motorcycle industry as a whole. By 1966, Norton owner, AMC was now itself in trouble was bought up by Manganese Bronze Holdings Ltd, owners of Villiers Norton-Villiers was established under the leadership of Dennis Poore, a true motorcycle enthusiast.
This was a welcome change since many of the former AMC board were not. The new owners infused much-needed capital launched a development program that would ultimately spawn the Norton Commando, under the direction of Dr. Stefan Bauer of Villiers.
He set out to tackle the biggest problem that all Norton Motorcycles faced: vibration.
1974 Norton Commando 850 engine. Isolastic Suspension rubber-mounted the engine swing arm to the frame to insolate the rider from typical vertical twin vibration. It worked!
ISOLASTIC SUSPENSION
His solution was quite revolutionary at the time. Essentially, he suspended the entire engine-gearbox package on rubber mounts, attached the swing arm pivot to the back of the engine to keep the chain travel constant to give the vibration a path to the ground (out the back wheel). He called it Isolastic Suspension it made the new 1969 Norton Commando 750 an overnight sensation!
The Norton Commando became the seminal Norton the sole model that carried it to its demise in 1975. In 1973, the ancient vertical twin that started out life at 500cc in the 1949 Norton Model 7, had been punched out to 600cc for the 1956 Norton Model 77 Model 99, then again to 650cc for the 1962 Norton Dominator 650SS, and yet one more time to 750cc for the 1962 Norton Atlas, was yet again enlarged, this time to 850cc for Commando duty.
In 1975, it grew an electric starter, then died shortly thereafter. Norton was in receivership by 1975, control of the factory jostled back forth, but a few more Commandos trickled out in 1976 1977, with the last few finally being sold as 1978's.
This handsome 1974 Norton Commando is a fine example of why the Commando became Norton Motorcycle's seminal model.
The very collectible 1975 Norton John Player Special, a limited edition replica of the famous race bikes. It was, for the most part, an appearance package, applied to a stock Commando.
A NEW NORTON?
Rumors have been circulating about the rebirth of Norton, along the same lines as the new Triumph Motorcycles. In 1998, Norton Motors GmbH of Germany produced a limited number of bikes under license to call them Nortons commemorate 100 years of Norton motorcycle production. The Norton Supermono C652SM International used a 652cc Rotax single cylinder engine (same as in the BMW 650 singles) a British-made Tigcraft frame.
Currently, a new UK company, Norton Motorcycles Ltd. has just produced (April 2010) a limited run of 200 of the Norton Commando 961. This 961cc pushrod parallel twin is a new design by MCT boasts 80 hp. I have personally seen two samples up close, one yellow, the other black.
Both were stunning-looking bikes, totally modern yet instantly recognizable as a Norton.
This 2005 Norton 961 Commando is one of 200 new bikes built by Norton Motorcycles Ltd. in England.
Norton Motorcycles, MODEL-BY-MODEL:
NORTON COMMANDO
750cc: 1969-1973
850cc: 1973-1975
Seminal Norton Motorcycle, the Norton Commando started out with a Norton Atlas 750cc engine, slanted it forward for a new look, then dropped it into a whole new type of frame, with Isolastic Suspension to fight vibration. A huge hit for Norton.
NORTON MANX
350cc 500cc SOHC: 1947-1949
350cc 500cc DOHC: 1949-1963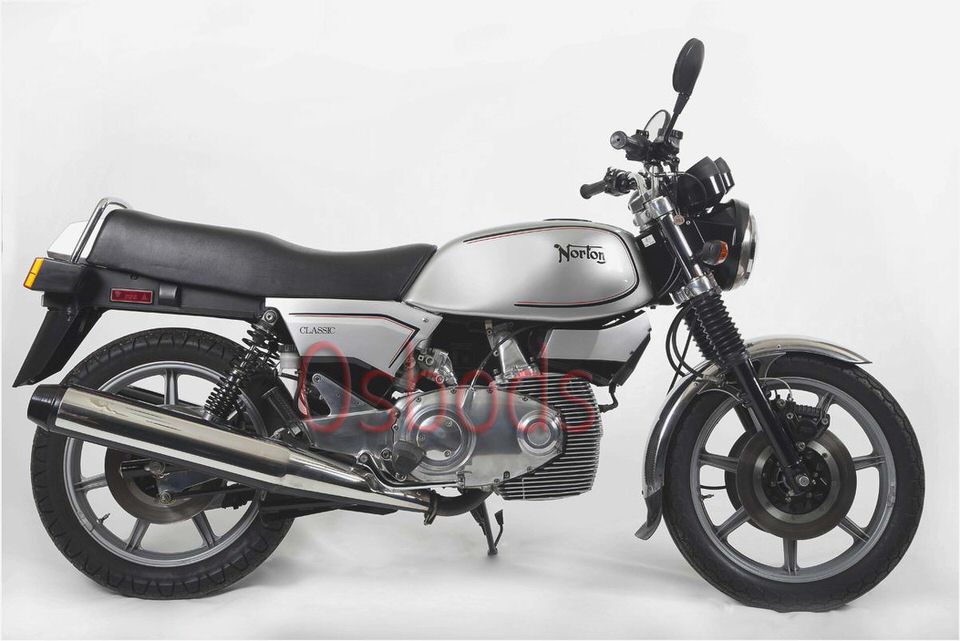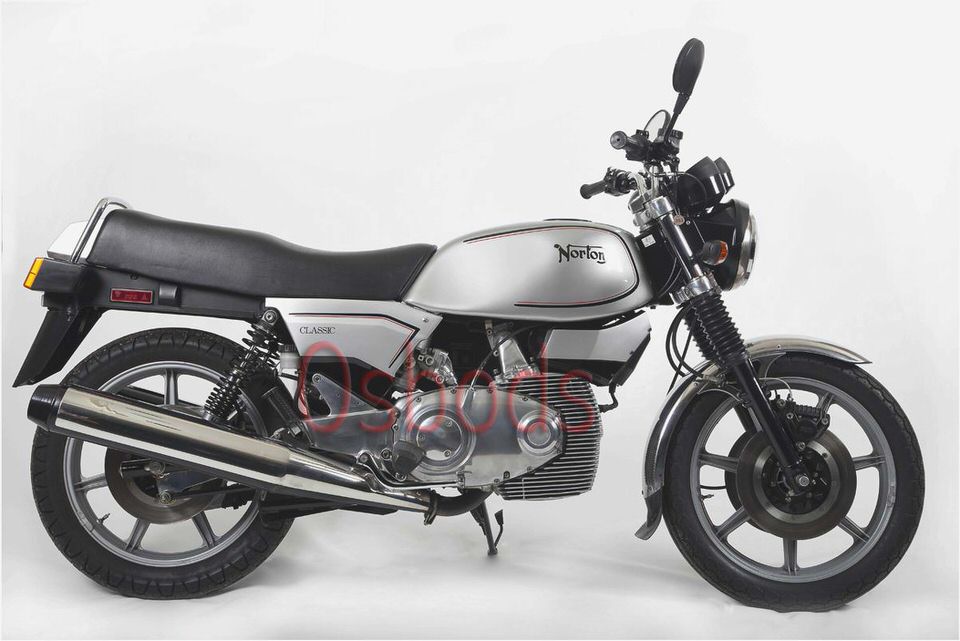 By the late 1940s, singles were being outclassed by the new twins on the racetrack. The Norton Manx got a new lease on life with the Featherbed Frame in 1950. Manx's dominated the Isle of Man TT GP races all over Europe.
NORTON ATLAS
750cc OHV twin, 1962-68
The Norton Atlas featured Norton's tried-and-true vertical twin punched out to 750cc in a Norton Featherbed Frame. It made 49 hp, handled great, but vibrated badly. It replaced the Norton Dominator series in 1962 was itself replaced by the Norton Commando in 1968.
NORTON P11
750cc OHV: 1967-1969
The Norton P11 was actually a Norton Atlas 750 engine in a Matchless frame. Originally cobbled together by US Norton distributor Berliner Motors, it was a capable 'desert sled' did well in off-road racing until lightweight 2-strokes took over.
NORTON DOMINATOR
Model 7: 500cc OHV, 1949-1956
Model 88: 500cc OHV, 1951-1966
Model 77: 600cc OHV, 1956-1958
Model 99: 600cc OHV, 1956-1962
650SS: 650cc OHV, 1960-62
The Dominator name went on every twin Norton made until the Atlas in 1962. It grew from 500cc to 650cc in that time.
NORTON SINGLES
500cc: Model 18/ES2, 1922-54
600cc: Model 19/19R(rigid)/19S(sprung)1925-58
350cc: Model 50, 1933-63
500cc: 500T, 1949-54
500cc: ES2, 1928-1963
All singles built by Norton Motorcycles except the Norton Manx, which has its own dedicated section.
NORTON PHOTO GALLERY
Lots of eye-popping, large-format photos of all the gorgeous Norton Motorcycles we've loved through the years. Manx Nortons, ES2's, Commandos, Atlas's, Production Racers more, they're all here. Including some studio-quality photos that our CBM crew took at bike shows.
Interview: NORTON PARTS EXPERT
Phil Radford, Fair Spares America
Phil Radford of Fair Spares America is the US distributor for Norvil, the exclusive source for all authentic Norton OEM parts. We interviewed him at Fair Spares America, Inc. in San Jose CA. Mail order, a huge parts inventory, repair to full restoration, custom machine work, all specific to Norton Motorcycles.
SOME BOOKS WORTH LOOKING AT: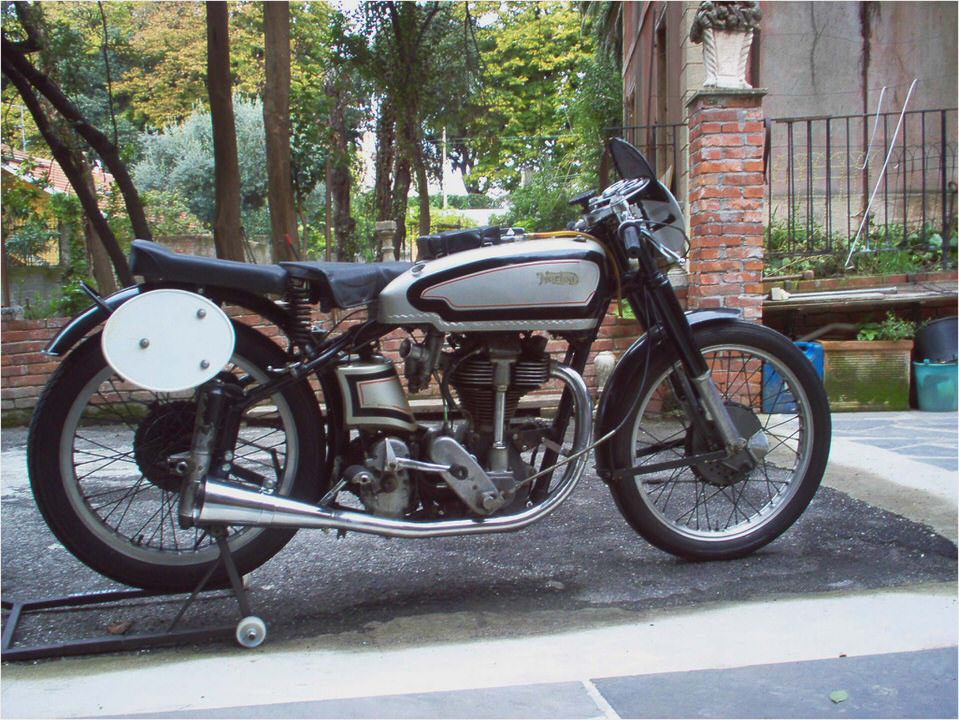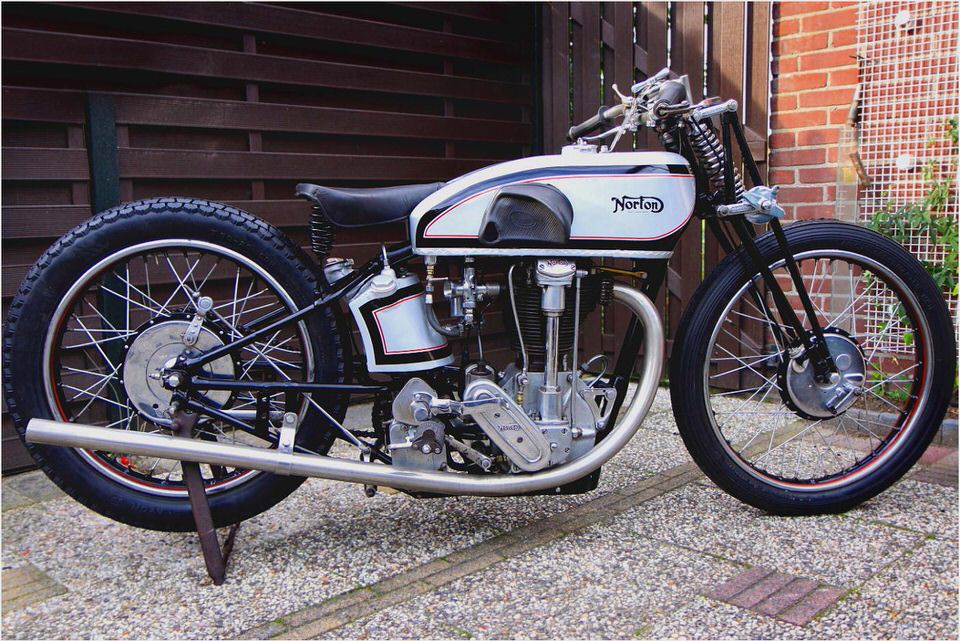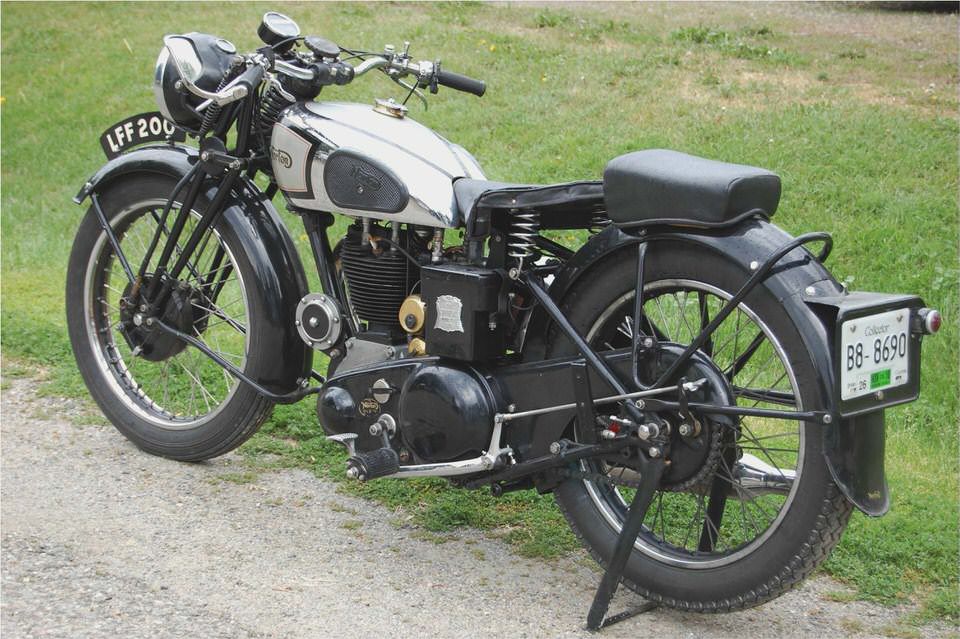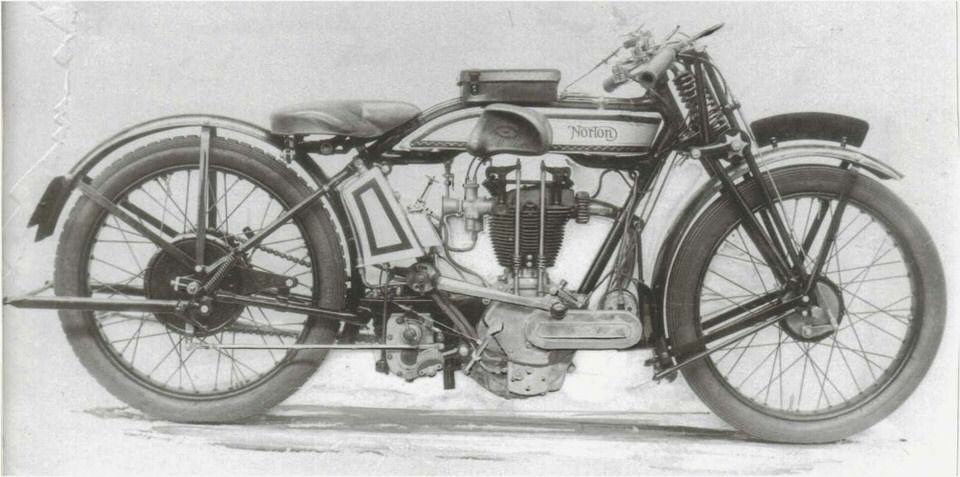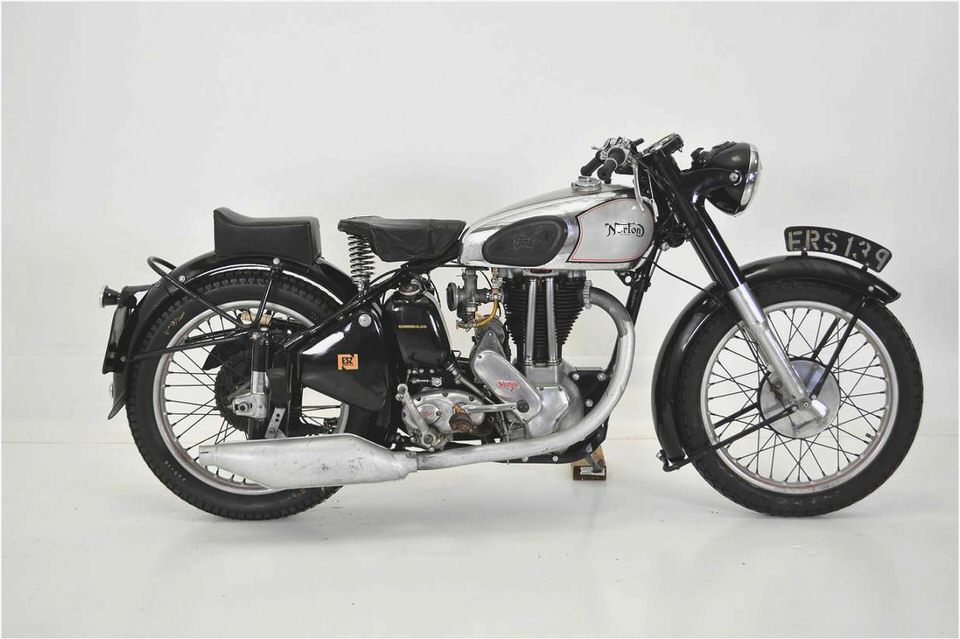 Norton, the Later Years
2010 Norton Commando 961 SE
Faster and Faster: Norton Commando 961 SE riding impression
Faster and Faster: Norton Commando 961 SE to be launched in September 2009
Norton Commando 961 SE (2009-current) Car news, reviews and auto…