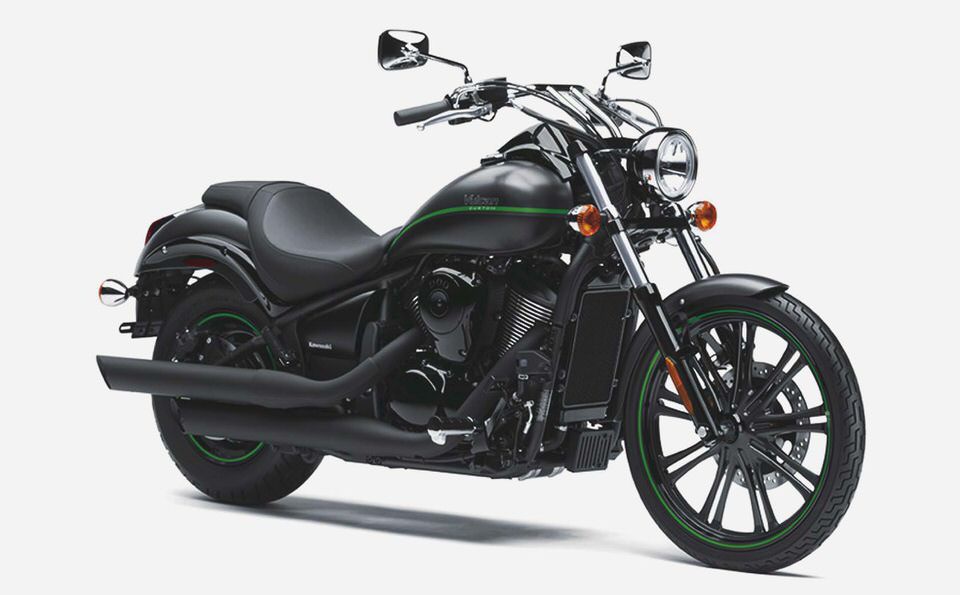 Specifications:
Introduction
Being found half way through the Vulcan lineup, the Kawasaki Vulcan 900 demonstrates it enjoys being caught in the middle. Proof of this fact is the bike's clean lines inspired from the Kawasaki Vulcan 2000 and the mid-size agility which is characteristic for these kinds of motorcycles.
Like you've already gotten used to, 900s offer awesome roll-on acceleration with the help of good power and torque, but when these bikes receive their credit by featuring "big bike" looks that is when you know you have a successful product. This is also the case with this Kawasaki.
History
The Vulcan 900 isn't a long-standing model in Kawasaki's history but I do know it is one hell of a bike. Introduced in 2006, this mid-size cruiser was the first in Kawasaki's lineup to ever feature a belt drive and a fuel injection system. These two features practically set it as a customer's favorite from the first day it started being produced.
Also, the 900cc motor was appreciated by the motorcycle press for being a jewel and a great performer also, as the innovations clearly did their job.
Being good looking, awesome performing and marking a new beginning at Kawasakis, the Vulcan 900 remained unchanged but willing to further enjoy its success. It does just that as a 2008 model year.
Competition
The closest competitor for the subject of this review is the Suzuki Boulevard C50, a bike built by the same recipe and featuring almost the same success as the Kawasaki Vulcan 900. The bike features classic lines and a torque 50 cubic inch V-twin so it delivers strong low-end and mid-range torque for strong acceleration, just like the Kawasaki.
Honda's alternative to the 900cc Vulcan is the Shadow Aero, a cruiser featuring full-sized looks and 750cc performance with the advantage of being cheaper than the Kawasaki. Honda aims at success by delivering a cruiser featuring a long and low chassis covered with retro-styled bodywork. As the Vulcan, the other most important feature is its engine, in this case a 750cc liquid-cooled 52-degree carbureted V-twin ready to be put to the test against the fuel injected V-twin found on the Kawasaki.
The Yamaha V Star Classic doesn't quite dispose of a 900cc motor, but it is still a middleweight cruiser so it is suitable for the fight against the bikes I've just talked about. More important, it features belt final drive, so it is well worth mentioning it in this heading.
Exterior
First, the Kawasaki Vulcan catches its future rider's eyes with clean classic lines which are inspired from its bigger siblings and it then uses the comfortable ergonomics in order to get him completely. We all know that we like mid-size bikes to look bigger, more powerful and implicit more able, and that is what the Kawasaki Vulcan 900 Classic does.
The bike gets its classic cruiser curves from its valanced fenders and nicely shaped fuel tank but what really speaks for itself is the chrome found all over this bike. On the headlight cover and the air cleaner, on the exhaust and signal lights cover, or on the rear fender ornaments, Kawasaki knows that it will have the needed effect.
The spoked wheels accentuate the old-bike look but what I appreciate most are the wide, pullback handlebars found on this thing.
If you are already thinking on picking a color, you will be glad to find out that it can be painted Ebony, Metallic Titanium, Candy Caribbean Red, or Candy Caribbean Blue. With so many colors available, it makes sure to look awesome both on the boulevard and down the highway.
Test Drive
It is an absolute pleasure to ride the Kawasaki Vulcan 900 because (you will agree with me on this one), the bike has a bit of everything. You will be comfortably accommodated in the wide seat and start to enjoy the bike's impressive riding position while the engine produces a healthy V-twin sound. What's best is that the other traffic participants will actually think you are on a much bigger and powerful motorcycle.
Isn't that cool?
Kawasaki thought things carefully when it developed this machine and the results are very satisfying.
Not heavy at all and featuring a low center of gravity, the Vulcan 900 is easy to maneuver in the parking lot and at slow speeds. This makes it appropriate for beginning riders and a more experienced motor head will find it easy as a snow flake.
On the boulevard, the Vulcan 900 really turns some heads and I have to admit I had a great time admiring the machine and myself in the shiny windows. But this bike is built to be ridden so as I twisted its throttle, I noticed the responsive feel coming from the fuel-injected, liquid-cooled, SOHC, 4-valve cylinder head V-twin. This is no arm stretching machine, but you should prepare yourself for satisfying acceleration as a result of the power and torque produced by the mid-sized V-twin.
The cars look nice in its rear view mirrors as the bike spins its wheels rapidly from stop signs but once again, do not expect to get a fever from it.
Plenty of power for highway passing in top gear, the excellent riding position becomes obvious in this environment, and the ride becomes a dream incursion. I decided to get the best out of it and for me that means reaching the bike's TopSpeed. I managed to hit 100 mph, speed level where the vibrations in the floorboards and handlebars become obvious.
There are not disturbing and the bike could easily go like this forever, but it is kind of a reminder of what bike category you are on.
I always say that a cruiser should be enjoyed at decent speeds and I won't change my opinion now, but if you are in a group with bigger cruisers, it is well worth giving it a bit of gas.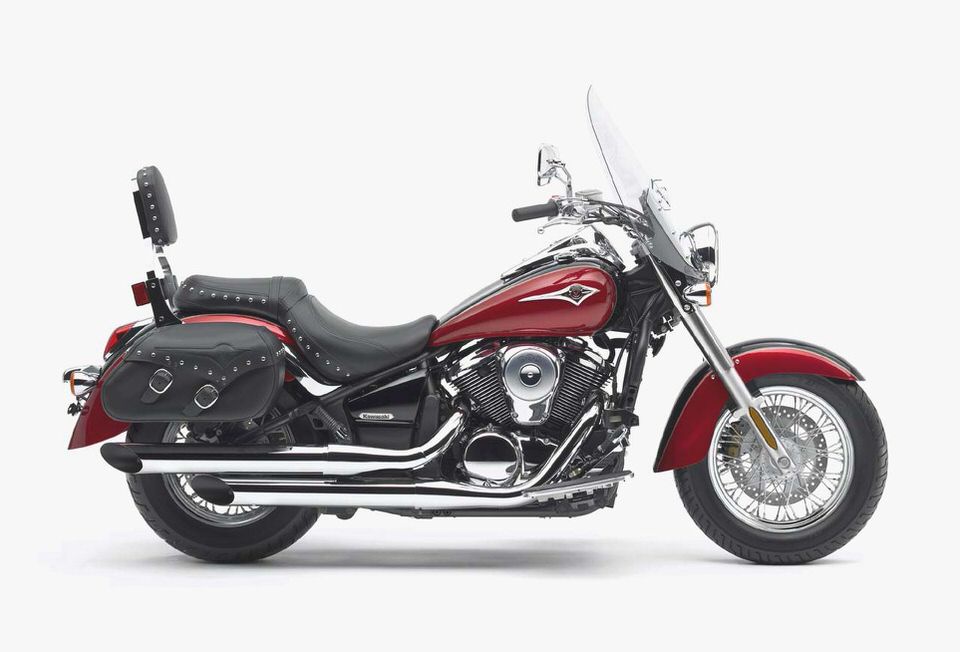 A tank full of petrol (5.3 gallons) would take you deep down the highway; approximately 200 miles so in a relaxed rhythm, you won't need to gas up more than once a day if you are in a long journey.
And believe methis bike is made for long trips! You will have no problem whatsoever going that distance without even a small stop as the suspensions are very efficient, the seat is simply awesome, and the bike leans effortless. It seems it has all the characteristics necessary for it to become a true rider initiator, if it doesn't already do that.
If this is not your debut on a bike, than you will quickly find yourself scratching the asphalt with the floorboards as the low center of gravity involves a bit of sacrifice in corners. Well, you can replace the slider so it is ok for you to enjoy without worries.
I certainly did and I got to the conclusion that the cylinder capacity mustn't be taken for granted, but the first impression should. Ohh, by the waydon't tell anyone how much you paid for it (you wouldn't want to be taken for a liar).
Price
A good secret is well worth keeping and the Vulcan 900 Classic's MSRP of only $7,349 is one of those secrets. This motorcycle not only amazes with size, excellent finishing touches and sufficient grunt coming from that V-twin motor, but also with its price tag.
I bet you are already amazed but think at what your friends would say. Yes, I know the feeling.
Conclusion
Consider the Kawasaki Vulcan 900 a bike worthy of the "cruiser" designation by simply completing all the necessary requirements: V-twin motor, looks that never grow old, and lots of chrome.
The only thank that this bike misses is the open road so it would be best for you to take it for a ride and keep it for a very long time as you won't feel the need to change it pretty soon.
SPECIFICATIONS
Engine and Transmission
Maximum Torque: 60.8 lb.-ft. @ 3,700 rpm
Chassis and Dimensions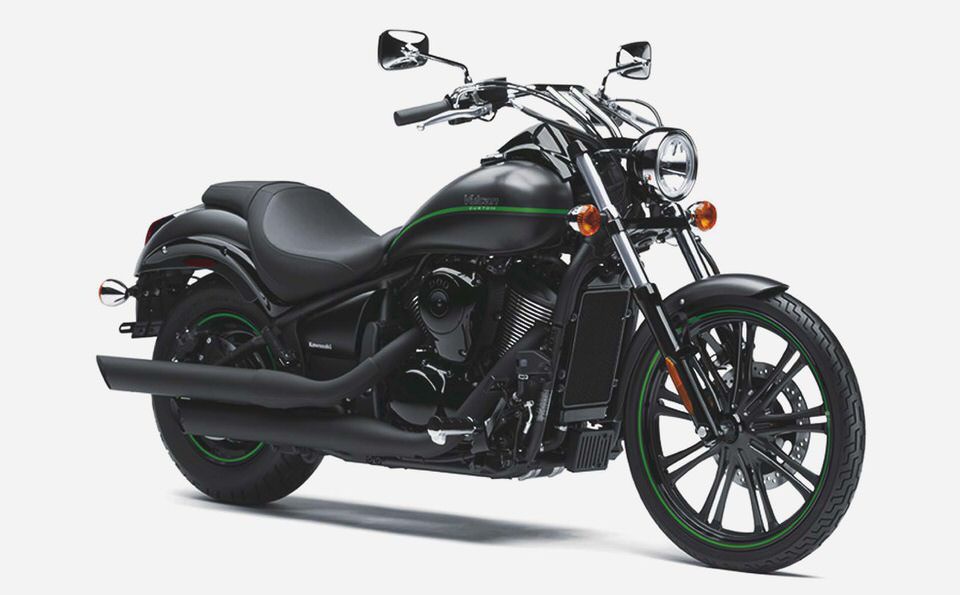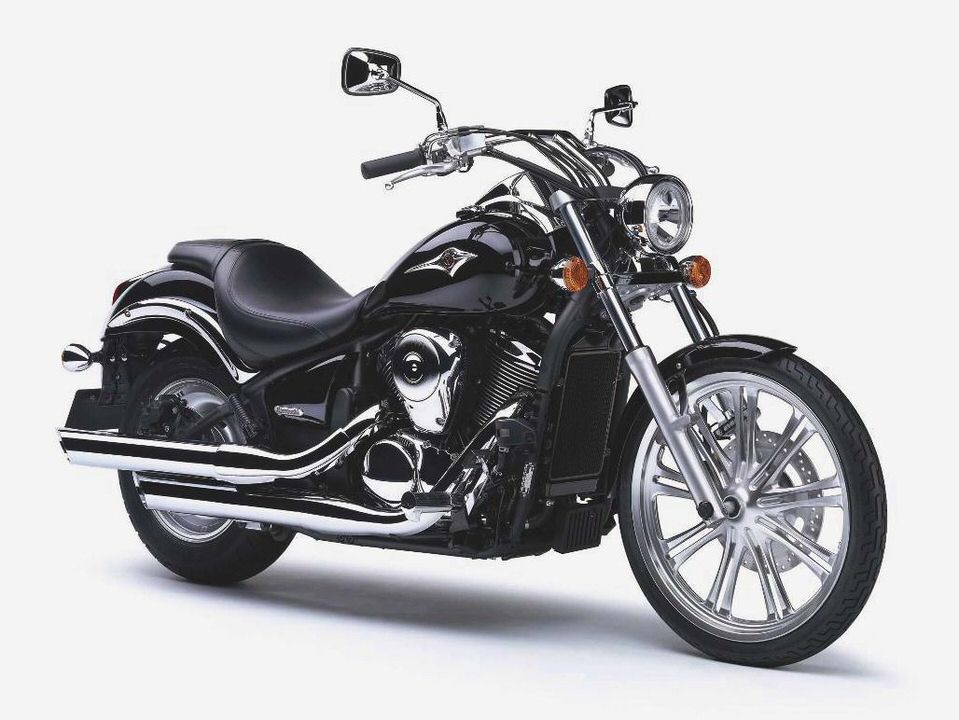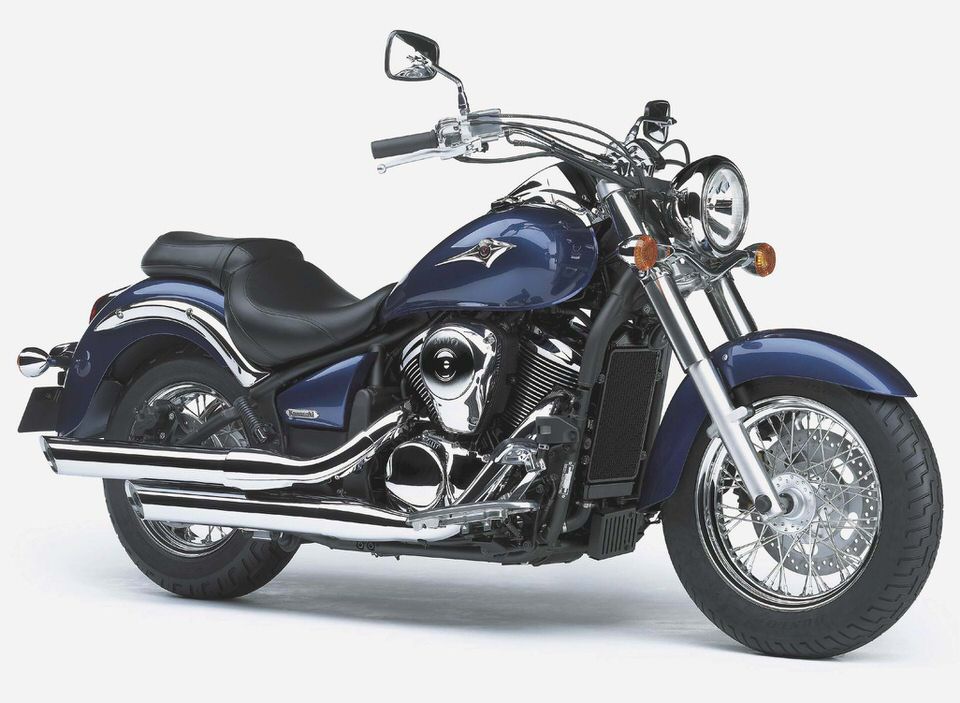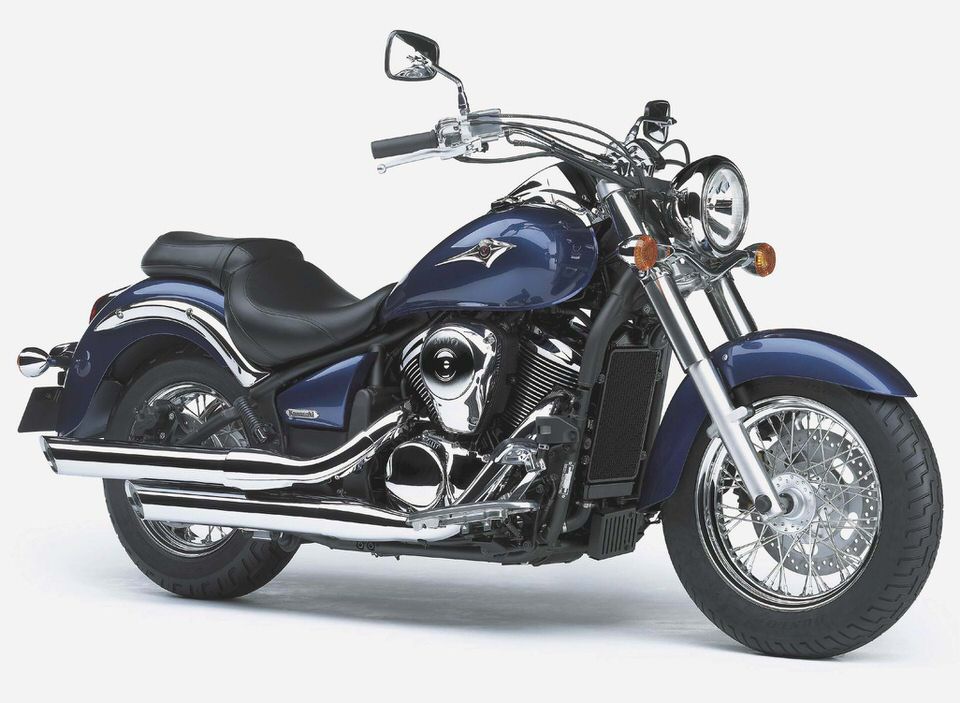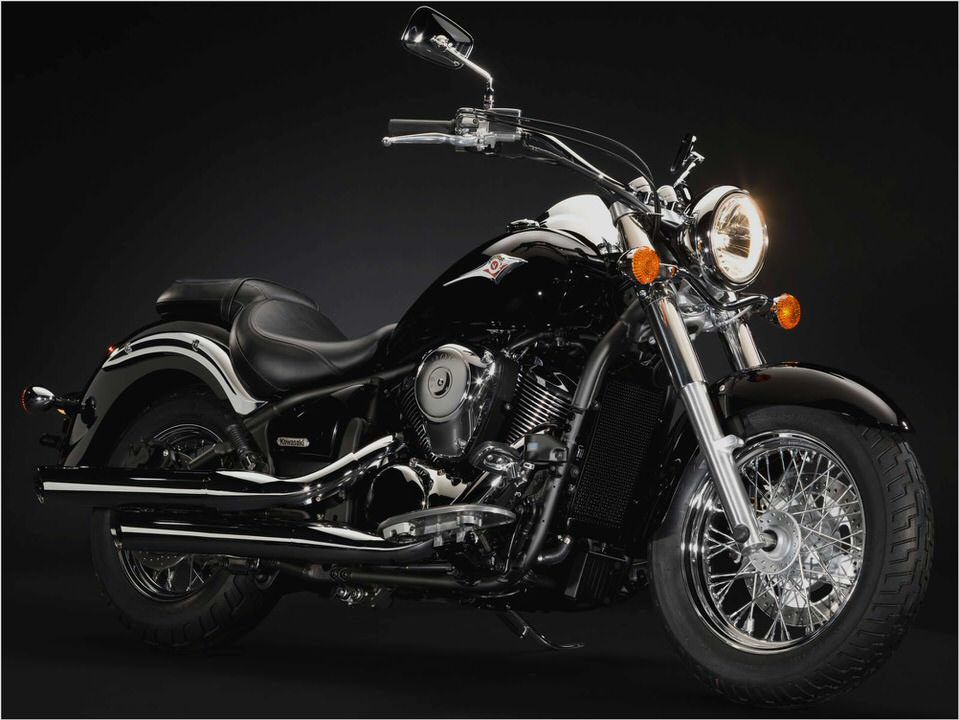 1982 Kawasaki GPz 750 – Classic Japanese Motorcycles – Motorcycle Classics
Kelly's Kawasaki – Z 750
2014 Scag Power Equipment 61″ Tiger Cat
Kawasaki 1400 ZZR 2013
Kawasaki Ninja 250 Updated for 2013 News