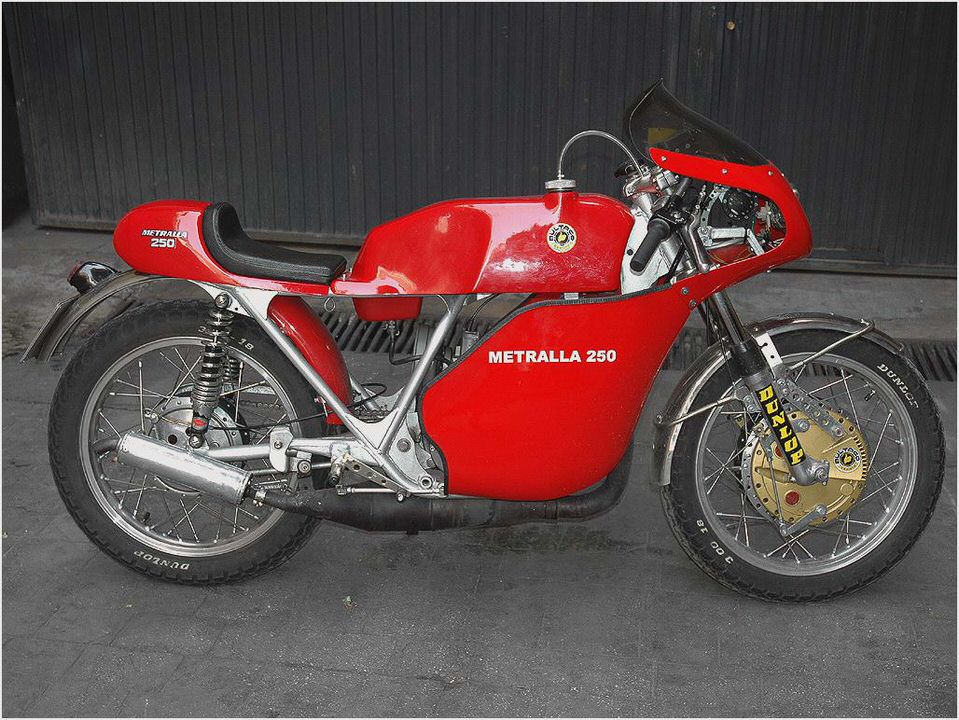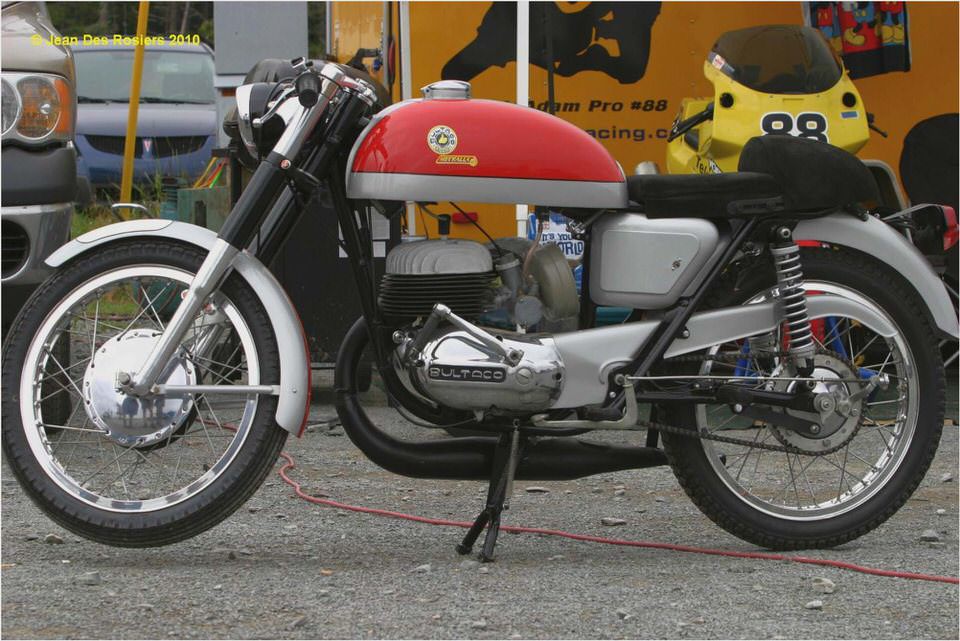 The road racer you can ride on the street
Feature Article from Hemmings Sports Exotic Car
Kick the tires in any major motorcycle manufacturer's showroom today, and what qualifies as a sportbike is a mildly detuned version of the builder's 750cc Grand Prix racing machine. Nimble, lightweight and brutally fast, these bikes are the halo machines that get the young 'uns in the showroom with their hard-earned spending money.
Back in the 1970s, though, racing motorcycles were a lot different. What you would most likely see on the track was powered by a 250cc single. They were also light and nimble, but the kind of fast you could squeeze out of a 250 was of a different sort than provided by today's wheelie monsters.
In the late 1960s, Bultaco had built its reputation mostly as a builder of off-road machines. The Spanish manufacturer exported a good number of dirtbikes to the United States, but its street machines were mostly for local consumption. Most Bultaco dealers in the States were small shops that catered to racing enthusiasts, so these bikes never really built a larger audience when they were produced.
Spain built a lot of motorcycles, but by the late 1960s was at a significant disadvantage compared to the Japanese, Italian, German and British manufacturers. Manufacturers elsewhere could build multi-cylinder machines of ever increasing displacement, but due to restrictions placed on Spanish manufacturers by the Socialist government, Bultaco could only build one engine in a handful of sizes.
The Metralla used the same two-stroke engine as used in the rest of the Bultaco line, this one punched up to 250cc. Doesn't seem like much, but consider that the entire motorcycle weighed just 250 pounds, and the engine put out a screaming 32hp. A lot of imported cars from that era didn't put out 32hp.
In the day, 100 MPH was the gold standard for any production motorcycle, and the Metralla could get there. For a time, the Bultaco Metralla was the fastest two-stroke street bike in the world.
The Metralla's oil mixing system is rather unique. Some bikes require a mixing cup when refueling. Others use an oil-injection system to meter oil and fuel as it's used. Instead, the Metralla has an oil mix tank with a plunger.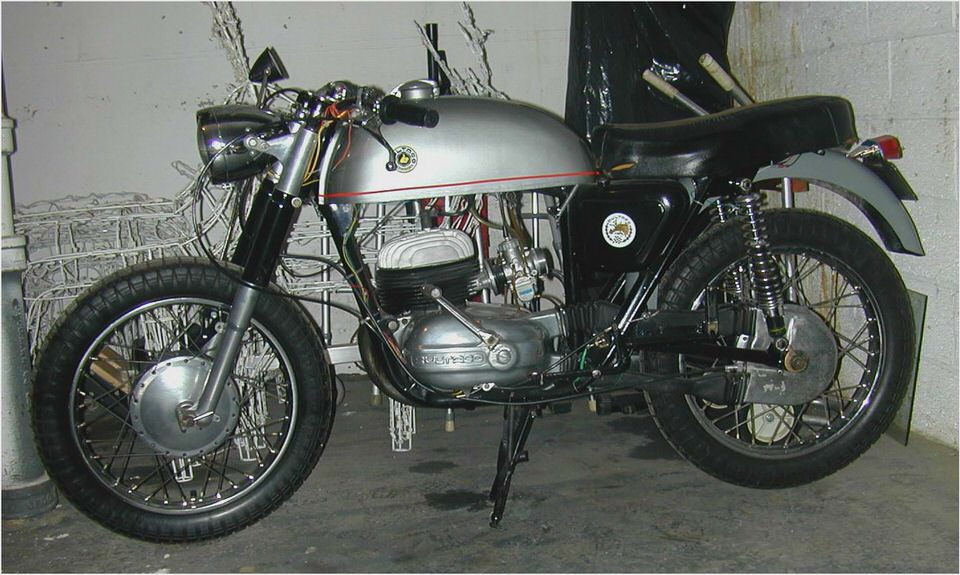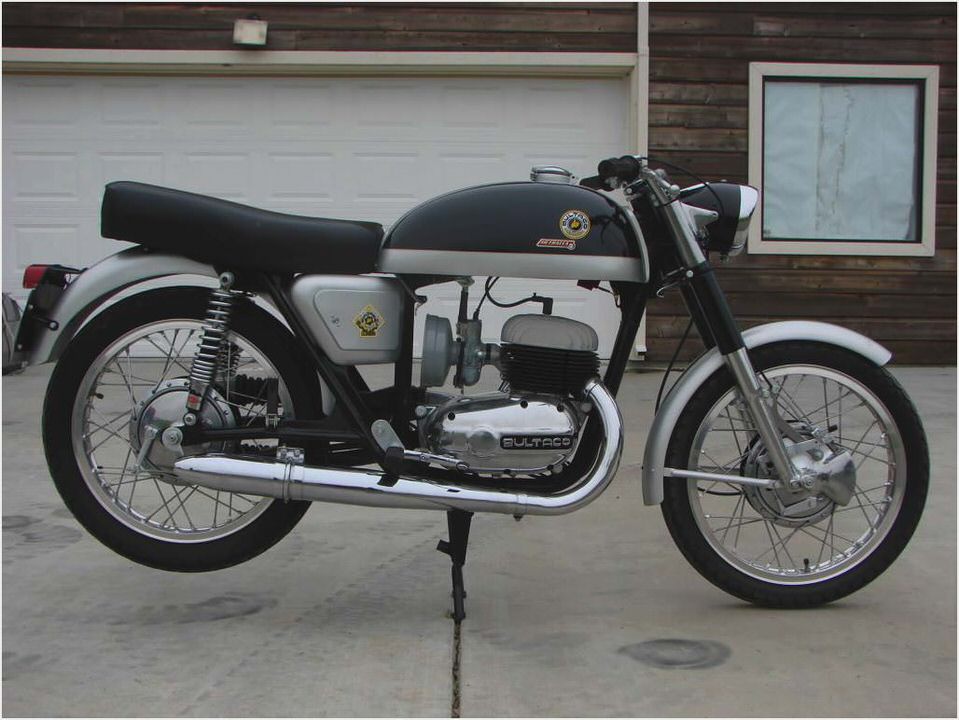 When refueling, give the plunger a few pumps, and the oil is precisely measured into the fuel tank.
Bultaco would continue building the Mk2 until 1975, when it was replaced by an updated model. In total, approximately 5,000 Metrallas found owners, at an original price of around $600.
Our own Fix It Again Tony Pearson is the owner of this beautiful 1967 edition. I grew up riding Bultacos in the late 1960s, says Tony. My dad's best friend was Charlie Hockey (1959 #1 AMA national plate – Hare Hound) who had a Bul dealership in Hawthorn, California. In '66 or '67, he had a black and silver Metralla that I would just stare at for hours.
It's funny, but the bike looks a lot smaller than I remembered as a 9-year-old kid.
Riding it is like throwing a smoke bomb into a hornets' nest, then climbing on. Every time I ride the bike, I think to myself, 'Really? Guys rode these skinny-tired, drum-braked, springy-suspensioned things in anger?' Major respect for those brave souls who had no idea what sport bikes would be like a scant 25 years later.
This article originally appeared in the April, 2010 issue of Hemmings Sports Exotic Car.
1971-'74 Bultaco Alpina 250 Hemmings Motor News
Bultaco Metralla Classic Sport Bikes For Sale
Bultaco motorcycles Vintage Motorcycles
Bultaco Parts – Motorcycle Parts
Metralla Restorations