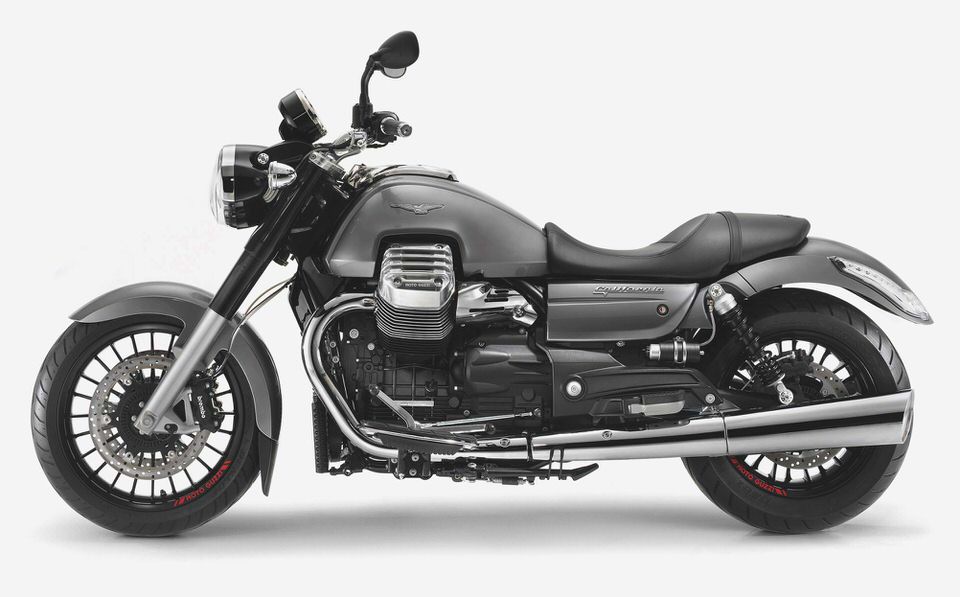 1967 Moto Guzzi Falcone 500cc Police Special for Sale
Posted on October 25, 2012 by tad
Classic single-cylinder Moto Guzzis and the heritage they embody have largely been forgotten in the wake of their bigger, twin-cylinder descendents. And even those charismatic machines are often mistaken for some sort of unknown Harley-Davidson model: the little eagle on the tank certainly adds to the confusion.
But that eagle logo is in honor of Giovanni Ravelli, one of the trio of young, Italian aviators who planned to start Moto Guzzi while serving together during World War I.  Ravelli was killed before the end of the war, but his surviving comrades founded the motorcycle company as planned and that company has been continuously producing machines ever since.
Bikes powered by the "horizontal single" found in this Falcone were successful road and race bikes.  In addition to a casually reclining engine that accurately suggested the engine's lazy power delivery, the machine was visually distinguished by its exposed flywheel: the gearbox arrangement did not allow for the flywheel to have sufficient mass and remain enclosed in the engine cases, so Guzzi hung the flywheel outside the cases, and the arrangement ended up looking like a giant deli meat-slicer.
The bike's low-slung, horizontal engine meant that the center of gravity was very low and the machine had relatively small frontal area.  This decreased drag and allowed the 500cc motor's 23hp to push the bike to velocities normally unlikely for such a simple machine.
By the late 1950's demand for the bike had tapered off significantly, so Guzzi discontinued sales of the bike to private owners, although a resurgence in interest caused them to reconsider just a few years later.  This would have been one of the very last of the original Falcone's built, as production finally ceased in 1967.
Find the original eBay listing here: 1967 Moto Guzzi Falcone 500cc Police Special
From the seller:
This bike was special made for Bob Blair who was the long time West Coast distributor for Moto Guzzi Ducati. In 1966 Bob Blair and Michael Berliner who was the importer and East Coast distributor took a trip to the Moto Guzzi factory in Mandello Italy to see the new V700 twins on the assembly line. While at the factory Bob saw the last batch of exposed flywheel Falcone Police/Army bikes being made and wanted one.
These bike normally came with Green paint for the Army and Blue with White forks for the Police. He asked that they build a special one for him with all red paint work. This is the bike Bob had made special for him and now its available for sale to a discriminating collector.
List of Moto Guzzi motorcycles brought to you by MadaboutMotorcycles
Mercedes-Benz Unveils 2014 S600 V12 MotorBeam – Indian Car Bike…
1983 Moto Guzzi Le Mans III – $6500 chasingmotorcycles.com
Moto Guzzi V7 Café Classic – Motorcyclist Magazine
Moto Guzzi V-850