1978 Kawasaki KE-125 I.S.D.T. Replica
At the same time, a privateer riding this event would have likely modified a stock, production model for this purpose. Ideas began to form of what such a bike would look like, and then to figure out what components fit within the design. oddly, the vast majority of this motorcycle is made up of o.e.m.
Kawasaki parts from different models produced throughout the 1970's, but not completely as there are also some after market parts, a few custom skunk works items made of aluminum, and at least one part, compliments of Suzuki. They say a motorcycle, or any machine is the sum of it's parts, well, the recipe is as follows.
From the original bike, the only remaining parts are the swing arm, chassis, front wheel, air box, and the oil tank. the rear wheel is from a 1978 Kawasaki KE-175, the forks from a 1974 KX-125, shocks from a 1974 G4TR-E, fuel tank and side cover are from a 1978 KE-175, seat from a 1976 KD-175, and the engine is a totally rebuilt 1978 KE-125, but overbored to fourty thou oversize. After market parts include the handle bars, throttle, kill switch, grips, tires, chain, sprockets, brake shoes, front fender, and head light/ number plate combo.
A special note on the fender and light are in order. Back in the day, the largest supplier of motorcycle plastics was Preston Petty Products. They basically invented these items when dirt bikes were still being produced with steel of fiberglass components, which were heavy and brittle. As time rolled on, and manufacturer's began producing motorcycles with these types of fenders and body work, Preston Petty dissappeared from the scene.
Paul Stannard of Strictly Hodaka stepped up to the plate, contacted Preston Petty himself, and put these period items back into production, for use on Hodaka motorcycles. Fortunately, they not only fit into the design I had in mind, but they look quite at home on the Kawasaki. They are of top quality, and i will be using these products in all future builds.
You can get them from www.strictlyhodaka.com.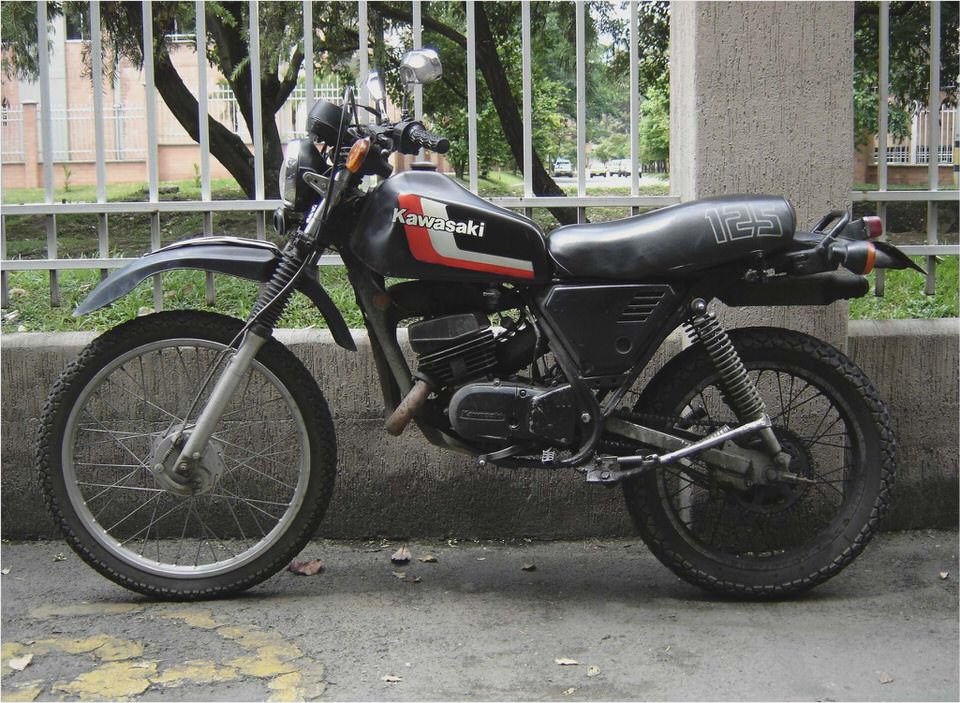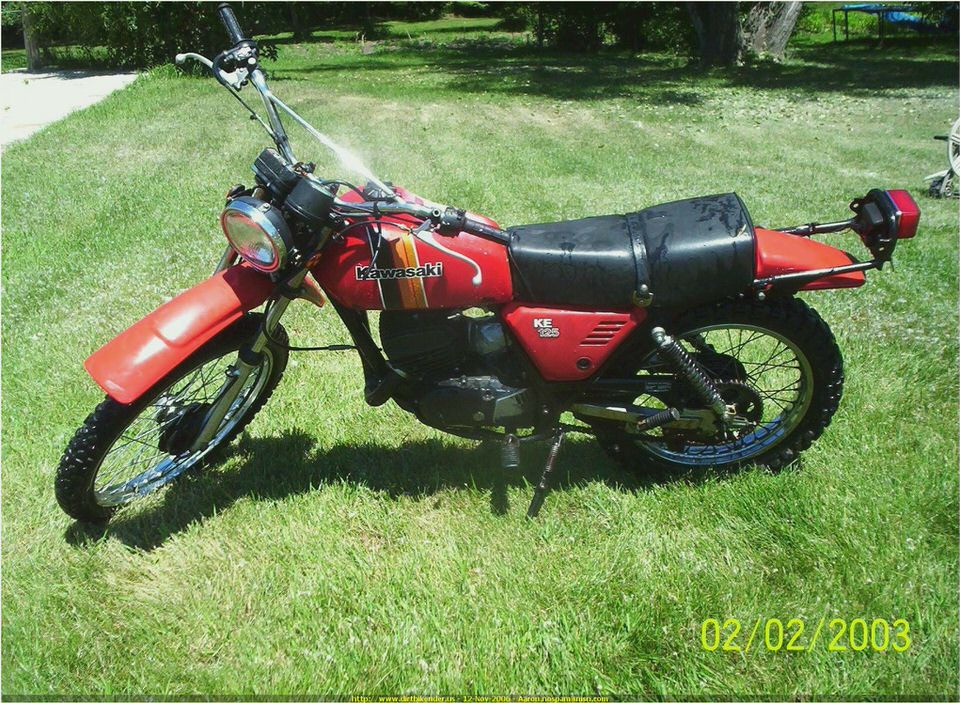 The one and only part on this bike, manufactured by a competitor of Kawasaki is the rear fender, which is an o.e.m. part from a 1977 Suzuki TS-185. The design called for a rear fender, white in colour, with a rounded curve, much like that found on many dirt bikes of the early 70's. I used the stock inner fender and cut the Suzuki outer fender to fit. and it looks like it left the factory that way.
This bike will also have some custom graphics created and applied. These will include the original Kawasaki symbol with Kawasaki written in Japanese for the fork legs. The number 374 on the number plate, along with a special I.S.D.T.
Replica decal based on the one used at the 53rd running of the event in Sweden in 1978. My friend Bobcat, who is a world famous graphic artist and motorcycle enthusiast will be working the digital brush on this part of the bike.
Soon I will add some more updated pictures as the project takes shape, frankly I'm really pleased with how this is turning out. While I love a bike restored to original, every once in a while the creative side takes over, and I get the urge to build something special. The most gifted builder in the world cannot do it all by himself, and sometimes needs a bit of help from others to make it happen. Saying that, I need to mention some people and companies who helped make this happen.
They are DCP Kawasaki (oem parts), Rocks Recreation (after marked parts), R-O (my ebay broker..more oem parts), Allan Millican aka Thug Engine Works (new engine),  Bobcat (graphics), and last but not least Strictly Hodaka (Petty Products).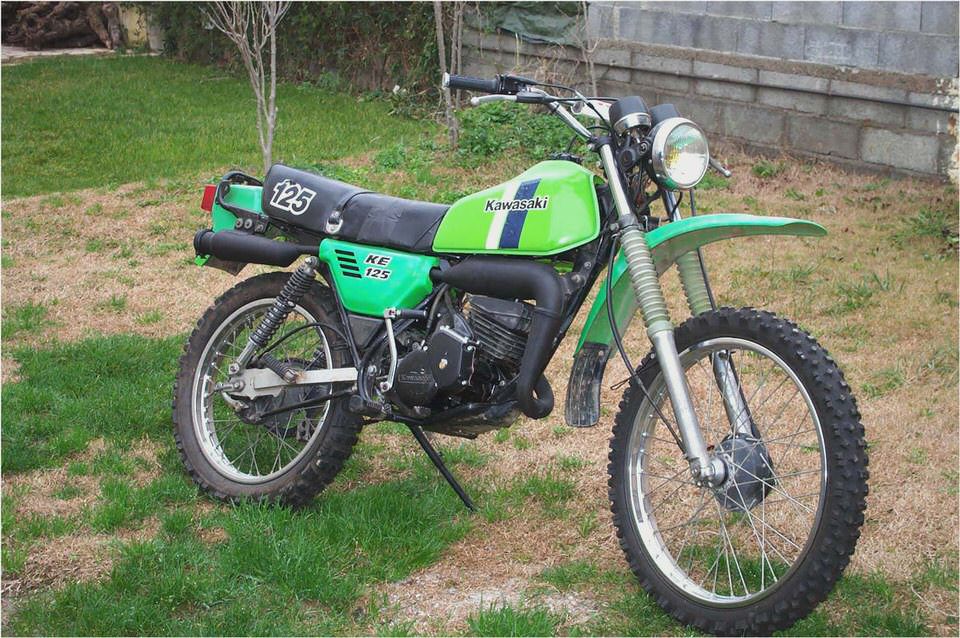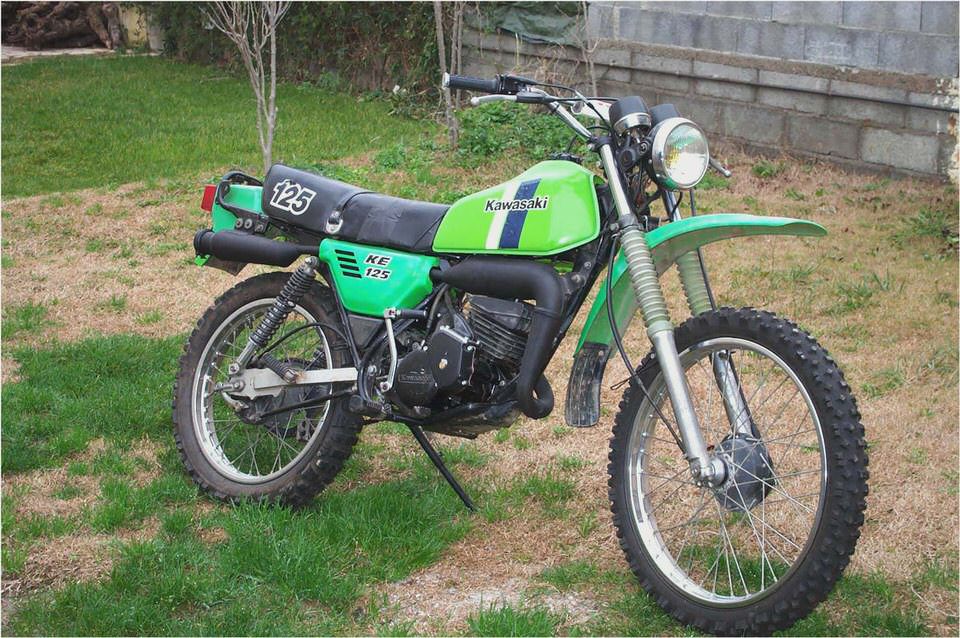 MotoGP Kawasaki
Cycle Magazine, January 1987
Kawasaki VN 1500 Vulcan Classic 'FI' Drifter Nomad Chrome AIR Cleaner…
2003 Ninja Zx-12R Specs eHow
2011 Kawasaki Ninja ZX-10R: a two-wheeled Nissan GT-R RideApart