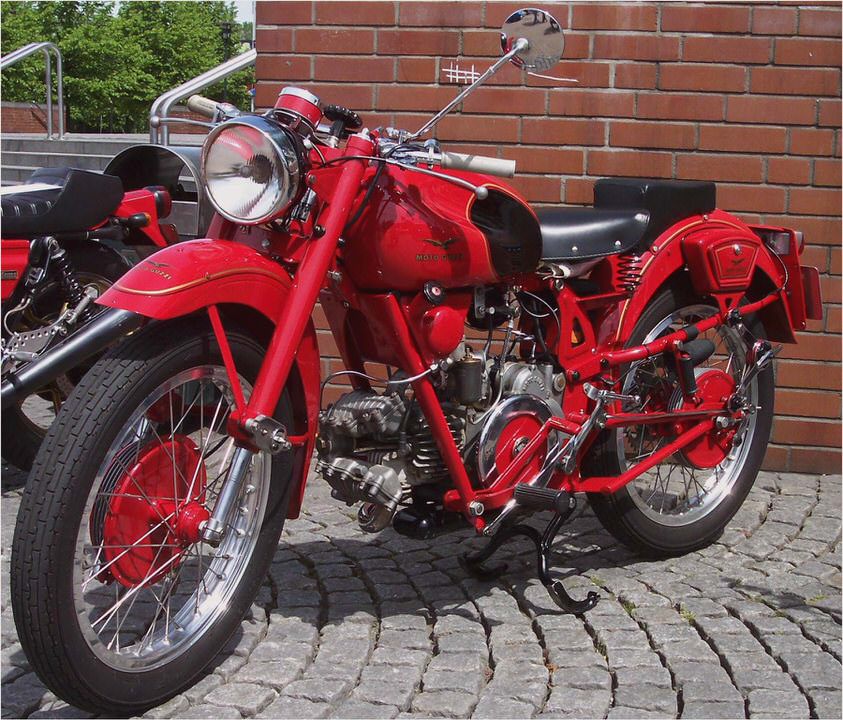 1999 Moto Guzzi Falcone Southwest Tour
A classic Moto Guzzi Falcone Sport from 1952.
Moto Guzzi has been producing fine, Italian Motorcycles at Mandello del Lario along the eastern shore of Lake Como since 1921. The mainstay of the company, from 1921 through 1966 was the single cylinder 500 cc motorbike. To many, the most notable of all these machines would be the Falcone Sport produced during the 50's.
Moto Guzzi is legendary for its racing prowess and its innovation of motorcycle design features. The Falcone is the epitome of simplistic, reliable design and performance riding.
Return flight to Italy
Meeting the Tour: The members of Moto Guzzi Classics are always interested in meeting other motorcyclists. You are welcome to stop in and visit at any time. Please be aware that only about half of the group are conversational in English. Also, remember that we are putting in long, hard, hot days on antique motorbikes.
Our need for hitting the pools and showers may limit our time for visiting. We are reluctant to make any advance appointments to visit people. Travel with antique motorcycles requires that we remain constantly flexible to adapt to bike, road, weather and group conditions.
Riding Along with the Tour . You may wish to spend part of a day riding with the tour in your area. Please remember that this is a club tour ride on antique motorbikes. The club members all wear matching red riding suits and wish to ride together.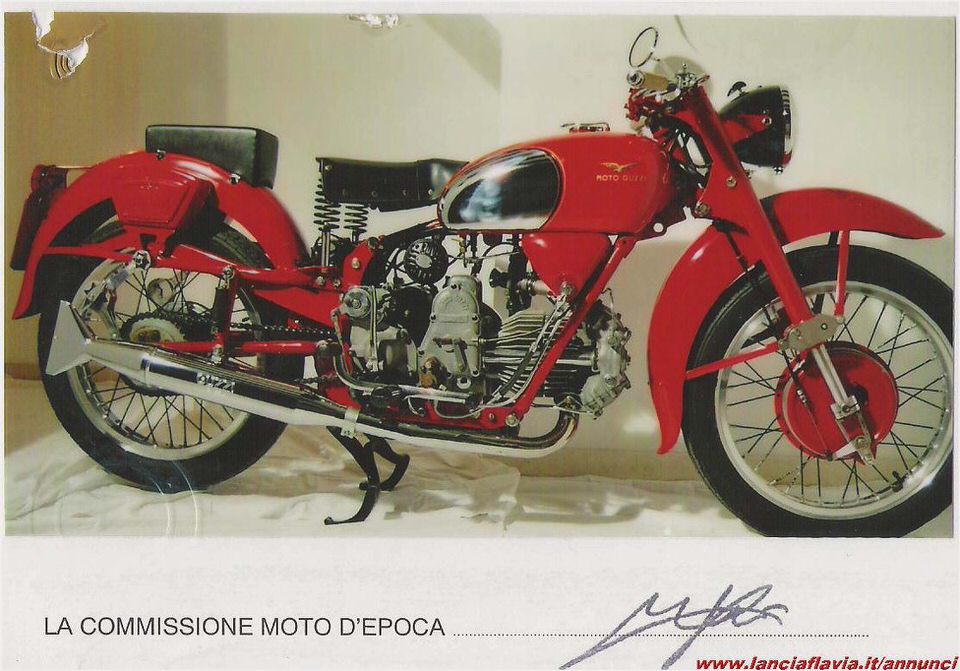 If you do wish to ride along, please be courteous and join in at the back of the line so that the club members may ride together. Besides, you can only get the best appreciation of the sight, sound and smell of a long line of Falcones when travelling in the rear. Also please be aware that we seldom exceed 55 mph even on wide open country highways.
Leave adequate room and be prepared for automobiles, motorhomes and truck traffic to pass us by.
Staying Overnight with the tour: The tour organizers have already reserved hotel rooms for all of the tour dates. If you wish to reserve space on your own at any of these hotels, you are welcome to pick whatever space remains available. There are no special rates or considerations for joining in with the club.
Group Reservations: Dinner reservations each night have been pre-arranged. If you join us, you may have to dine elsewhere or at an alternate time depending on the restaurant facilities available. The special day tours have been reserved in advance by special arrangements.
There may not be space available for you to join in on these activities at the last minute.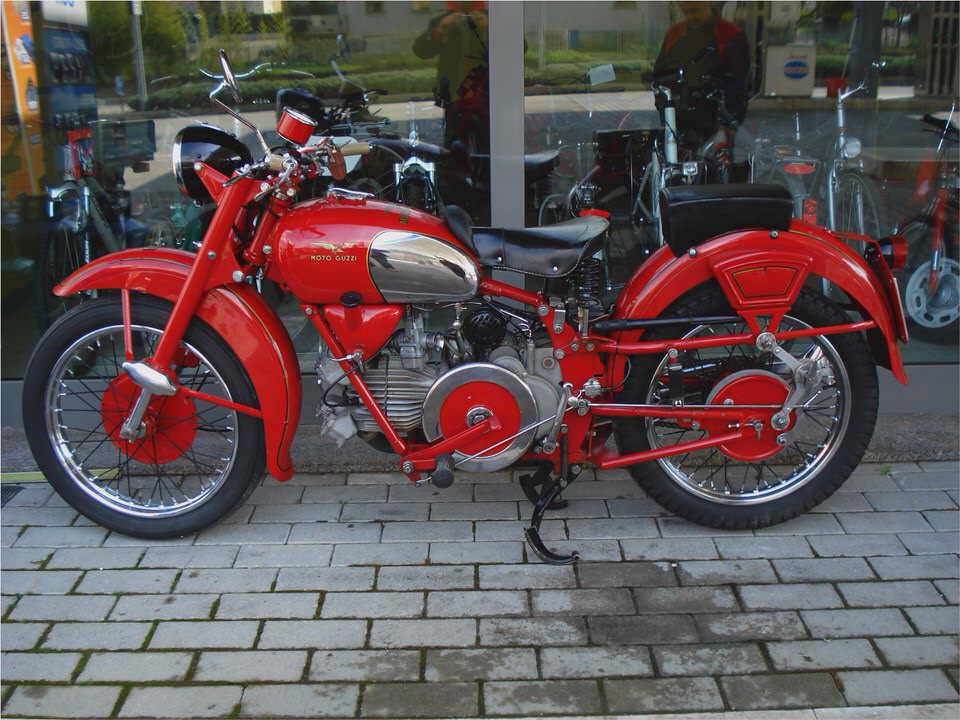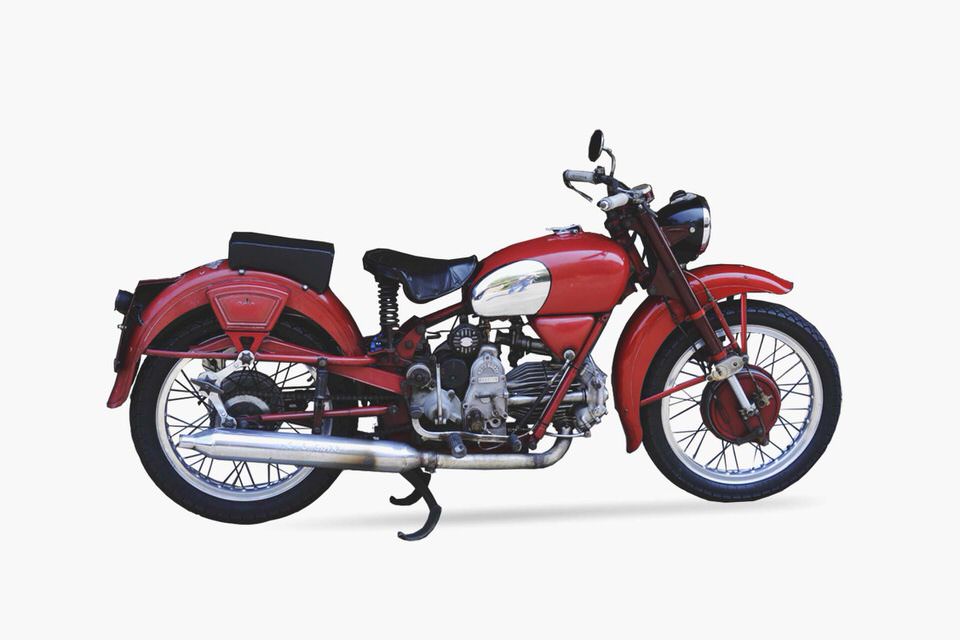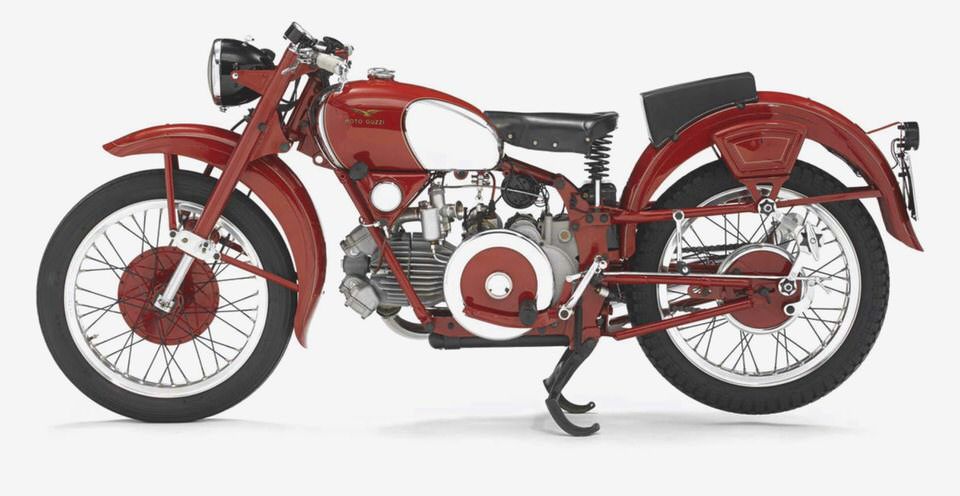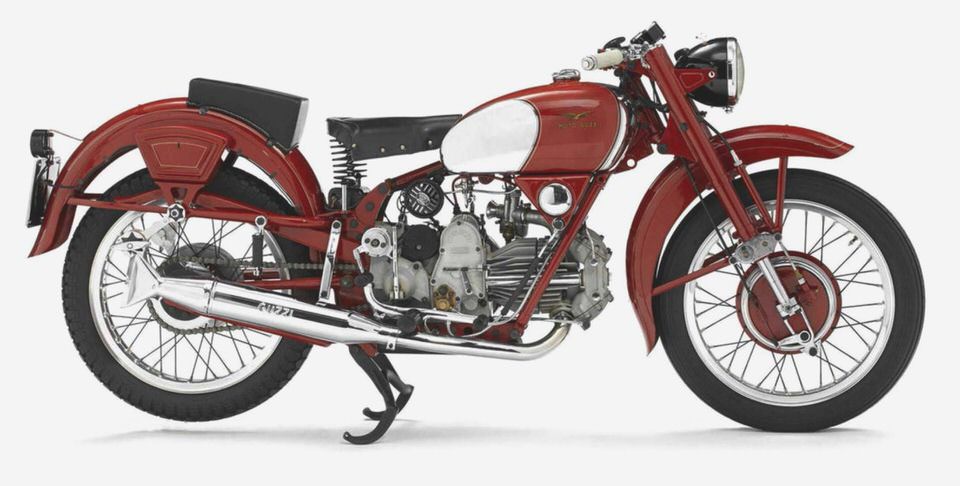 2014 Moto Guzzi California 1400 Test Ride And Review: One Bad Moto Guzzi…
RealClassic.co.uk: 1978 Moto Guzzi T3
Top Ten Bad Ass Motorcycles Indyposted
Moto Guzzi V65 by El Solitario
Sheldon Aubut's 2002 Moto Guzzi Stone Metal and its Aftermarket Parts