2002 Arctic Cat TBX 500 Automatic 4X4
2002 Arctic Cat TBX 500 4X4 Automatic.
Arctic Cat has released several new additions to their ATV line up for 2002. The new line consists of a 90cc youth model; a 375cc 4WD automatic and2WD automatic; a 400i 2WD and 400i 4WD both with an automatic transmission; a 500i 4-4 standard shift and a 500i 4x4automatic. The other new ATV in Arctic Cat's line up that caught our eye was the 500cc 4-4 TBX model with a rear box that tilts.
There are several new features that were applied to the new Arctic Cat models including the TBX model especially designed with new features to set it apart from existing ATVs.
Engine/Transmission
The TBX contains a fully sealed 500cc 4-stroke engine resembling their existing500cc 4-4 automatic ATV. It holds a mono-block engine that gives it a reputation of being a strong, rigid and maintenance free engine. The TBX comes equipped with a very sturdy cast-aluminum clutch cover designed to seal in the clutch and belt against any damage causing moisture or grit.
The Duramatic transmission on the TBX is fully automatic and has very responsive acceleration. The transmission also slows this ATV when it is traveling downhill with an engine braking system. Gear selection on the Duramatic includes High and Low range, reverse, neutral and 2wd or 4wd on an all new designed shift lever. The new shift lever is located on the front left fender that makes it easily accessible; however, there isn't a parking gear.
The left hand brake lever is used as a brake lock instead. Arctic Cat's TBX has a start in gear feature for you to get promptly on your way for a day's work or play.
New to the TBX model is an extended wheelbase for added stability while hauling a heavy load. The front end is capable of absorbing rough terrain with its fully independent do uble A-arm suspension. The backend features a swing-arm axle with a single coil over shock, which has a preload adjustment for optimizing maximum load capacities. All the drive shafts and CV joints are completely sealed and the suspension bushings are considered low maintenance.
The front CV boots are protected by a design Arctic Cat calls Stick Stoppers to avoid any costly damage situations.
The TBX rides on 25-8-12 front tires and 25-10-12 rears. Although these tires have an aggressive pattern there is no compromise in your smooth ride. Since it was outfitted with 25-inch tires all around, this in turn helps the TBX obtain its 10.8 inches of ground clearance. You might think that the TBX is unstoppable with all of its ground clearance; but with dual piston front and rear hydraulic disc brakes, stopping is not a problem.
At the rear end of the chassis is a standard towing hitch with a huge 1,050 towing capacity. The TBX's undercarriage is protected with a high-density plastic skid plate that won't rust or rip. The plastic skid plates reduce friction and help the TBX slide over obstacles it can't clear with the10.8 inches of clearance.
Body/Plastics
A styling change was administered to the TBX with front fascia, fender flares and headlights that light the way with dual halogen bulbs. The taillight doubles as a brake light for safe trail riding adventures, a feature we enjoy seeing more of these days. A new color scheme gives a shade of green to the TBX that was not previously offered in the past by Arctic Cat.
Also supplementing the new body style is a redesigned seat; it has an extra wide rear portion of 1.5 inches to improve comfort and ergonomics. The newly revamped seat base and latch allows for a closer fit to the gas tank. These new seat features help improve appearance and reduce noise while riding.
New floorboards on the TBX offer no-compromise foot control and added protection from the terrain. The floorboard position in conjunction with the plush seat provides a non-fatiguing ride.
There is a front rack that withstands a 100-lb. cargo capacity and a rugged rear box has a 300-lb. carrying capacity. The rear box on the TBX is constructed out of high-impact plastic that prevents corrosion, dents and provides for an easy cleaning. The rear box also has a tilt-to-dump feature for the ease of unloading cargo. In addition to the rear box there are two large, fully enclosed, storage compartments in the lower rear fenders.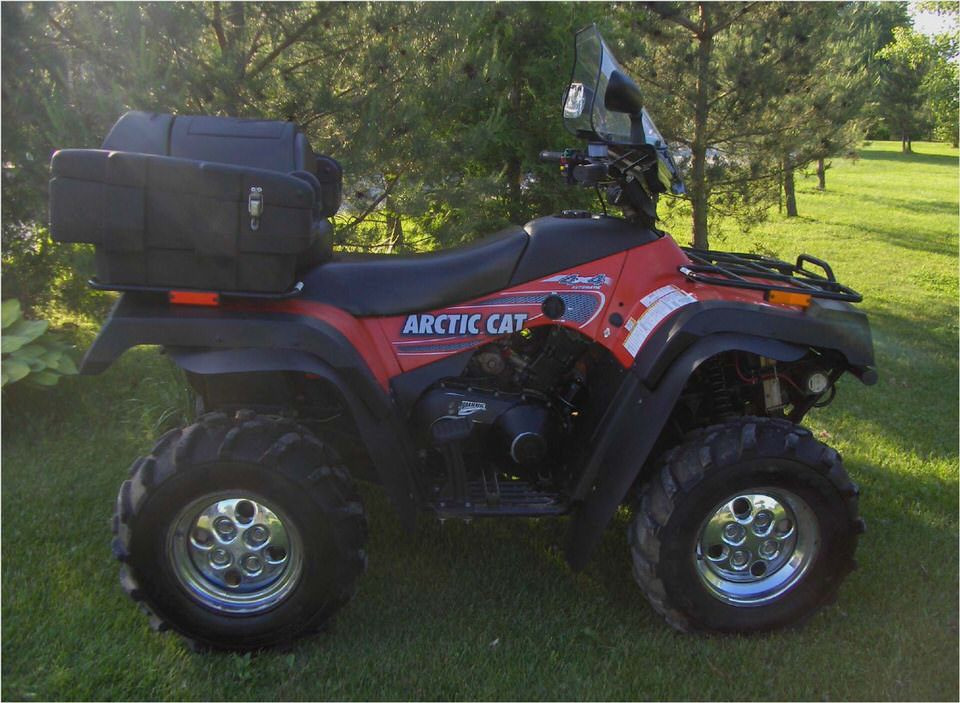 They are arranged as one storage compartment per rear fender, and had we found them to be watertight and dust free. A large 4.75-gallon fuel tank and a gas gauge help keep you working throughout the day or night, and let you know when it's time for a coffee break and refueling. Other gauges and meters are pretty much similar to Arctic Cat's other ATVs consisting of speedometer, odometer, neutral light, reverse light, and temp light.
In addition to the list of features, don't forget the popular 12v accessory plug-in on the right front fender to power your extra accessories.
Riding/Evaluation
When we first rode Arctic Cat's TBX we discovered that its looks were deceiving. We really liked the rear box and rear fender compartments on the TBX. Unlike some of the other ATVs of its style, the Arctic Cat's rear box did not hinder its mobility in trail riding.
In fact, you can say that the box never seemed like it was there, even in tight trail applications. You can utilize the rear box to haul a large workload or you can be the pack mule during a day of trail riding with friends. The rear box tilt/dumping action was great for removing payloads, and draining out water while cleaning up.
The rear storage compartments kept water and dirt from entering and their large capacity allowed room for lots of cargo and supplies. However, take caution to the small bolt ends toward the top of the compartments so you a shirt or other fabric item is not ripped on them.
The TBX's suspension soaked up everything the trail has to offer, even when crawling over downed trees 10 inches in diameter. The all-around disc brakes provide good stopping power, whether the rear box was empty or full. We also found that long days in the saddle could be very pleasurable due to the comfortable seat and the just right stance on the floorboards. The gauges on the TBX provide all the necessary information you need in a day's work or ride.
Traction was fabulous; even with an occasional tire spin, the Arctic Cat eventually pulled its way through just about anything.
Overal l, we enjoyed riding Arctic Cat's TBX model; it gets our applause for its design and quality. Purchasing the TBX will provide you with a two-in-one ATV package, a 4-4 ATV and a dedicated working ATV. The TBX is capable of play riding, and we had our share of fun experiences aboard it. Be sure not to get it confused with some of the big bore sport/utility hybrids on the market today.
This is a unique and superior machine when it is applied to the right purpose.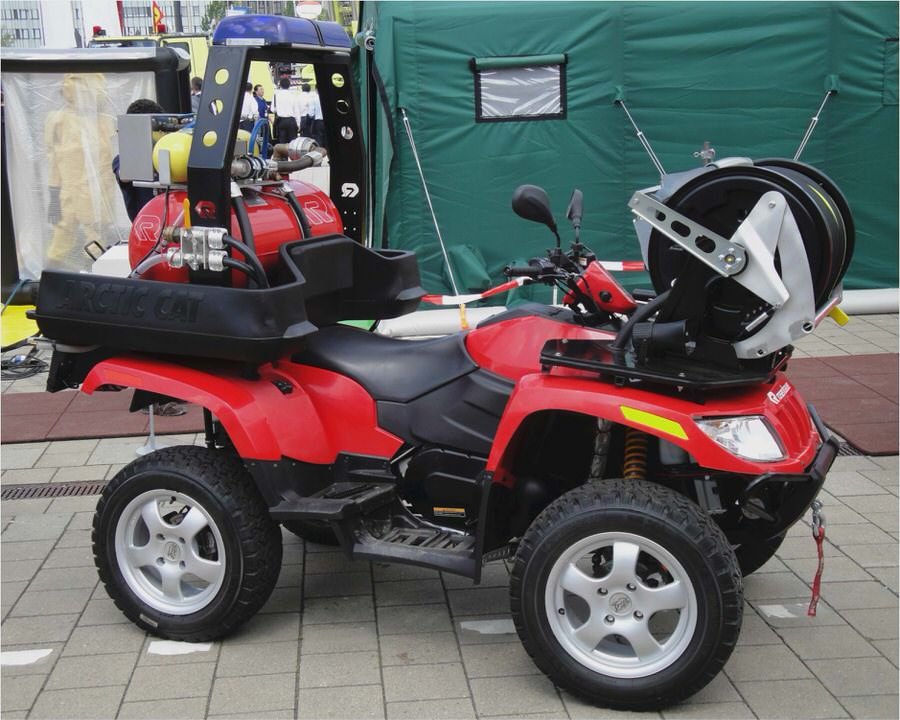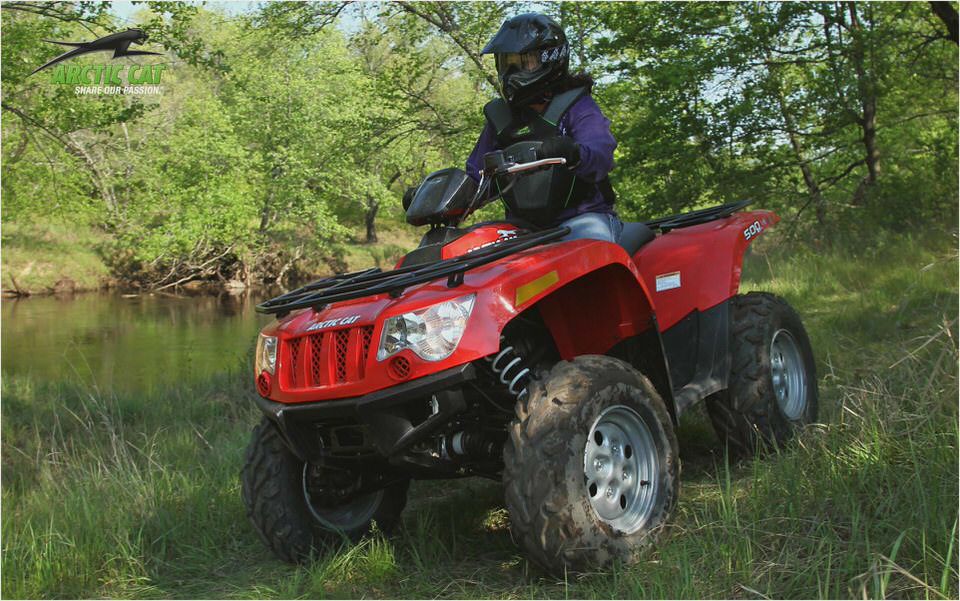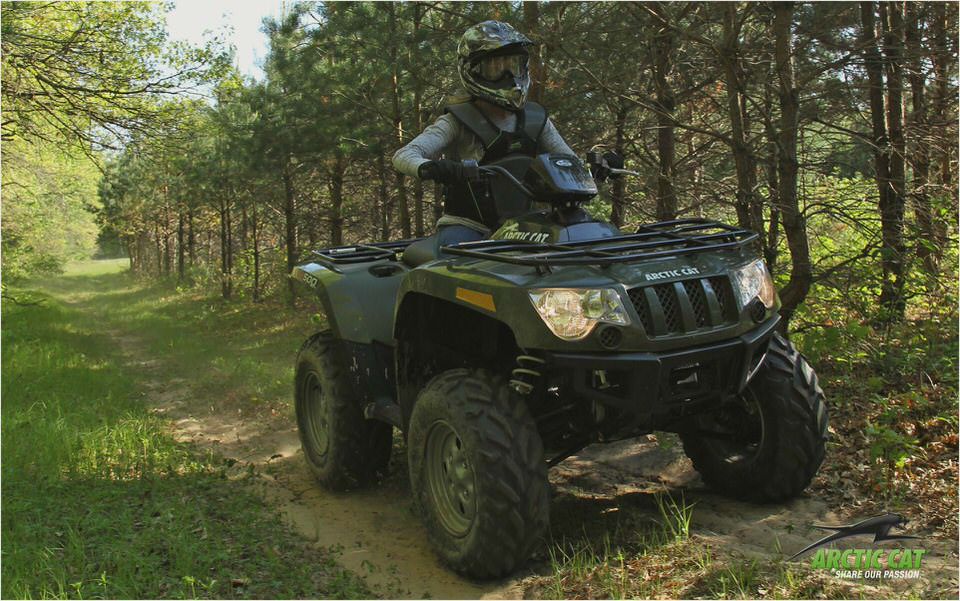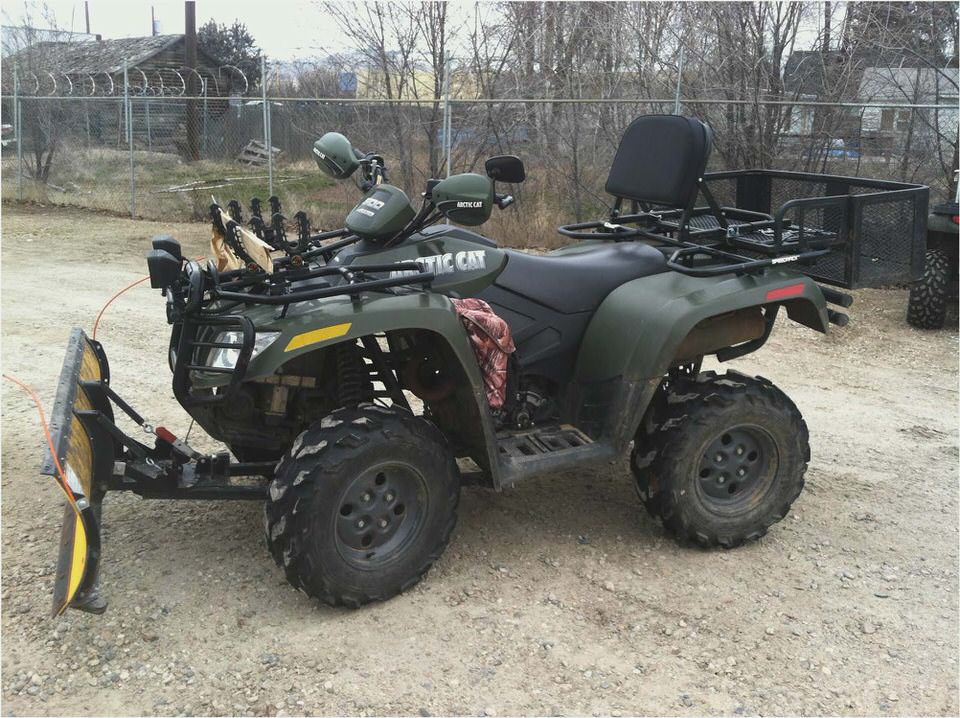 ATV Source – Manufacturers – Arctic Cat – 2009 – 250 4×2
2010 Arctic Cat Sno Pro 500
Arctic Cat ATV Reviews ATV Reviews
Arctic Cat ATV Parts Save Up To 40% On Arctic Cat ATV Parts
Arctic Cat Prowler Utility Vehicles