View All Photos and Videos 2004 Kawasaki Vulcan® 750 Photos Videos
Kawasaki Vulcan VN750 – Just enough and not too much
By Scott King(Owner), Sep. 21, 2008
Having ridden motorcycles for the past 20+ years, I've experienced my share of bike features that I like and don't like. I think if you live long enough, you eventually whittle your way down to the perfect (for yourself, anyway) bike. Like trying to select the perfect boat, or the perfect house, t. here will always be compromises.
And cost is always a factor as well.
After owning both 1980's era Suzuki GS 850 cruiser, as well as a BMW R/70, you might say I'm partial to shaft-drive. I vividly remember a friend of mine teaching me how to ride, on the back of his 1983 Honda Goldwing. Like many armchair critics, I picked-apart his bike based on paper specifications.
As we were riding along, I shouted, Doesn't shaft drive cause a certain loss of power?, at which time he completely opened the throttle. After swallowing my tongue a couple of times, we had slowed down. I was met with his grin, and a Did you feel any 'loss of power'?
From that moment, I was sold on shaft-drive as a reasonable compromise for a cruiser, balancing ease-of-maintenance with reliability and performance.
This brings us to the Kawasaki Vulcan VN750. True to my preference, it is also a shaft-drive. (Later Vulcans switched to belt final-drive) But I was picky in several other ways before selecting it. I like the fact that it has dual front disc brakes. Seems like there is no excuse anymore for a bike of this gross weight to have only a single.
I liked both the look and the characteristics of the cast aluminum wheels, rather than spokes. The air-cleaner is uncluttered and does not draw attention. This bike has a reasonably capacious gas tank at just under 4 gallons, so it takes you a fairly long distance on a single tank.
The V-twin engine has the smoothest, little purr you could ever imagine. It's truly a nice rumble. It seems that the older we get, we also tend to lean toward those bikes which generate more noise than horsepower.
Not this bike.
I bought it used, and it started running (and starting) better after I switched to Motul synthetic oil. It's come down in cost so much that I will always now exclusively use synthetics. On that point, changing the oil, filter, and screen are all very easy to do.
This bike has a King-and-Queen seat, the Queen portion being the perfect size for my seven-year-old daughter. Her long legs are a perfect fit for the passenger pegs.
This motorcycle accelerates smoothly and quickly. It's a 5-speed that shifts well, and even accelerates fine in both 4th and 5th gear, even when your running either one under the optimum RPM.
Cornering is solid, and you can choose or not to shift your body-weight to hold a line. I don't scrape pegs, but then I'm a little old for that sort of thing anyway. This bike is well-balanced, and has a good, low center of gravity which makes low-speed maneuvering a breeze.
Speaking of pegs, it also has rider pegs in a comfortable forward position, and it does not have footboards. I sort of like how the feel of a motorcycle peg feels in the arch of my boot, rather than having a big, clunky footboard.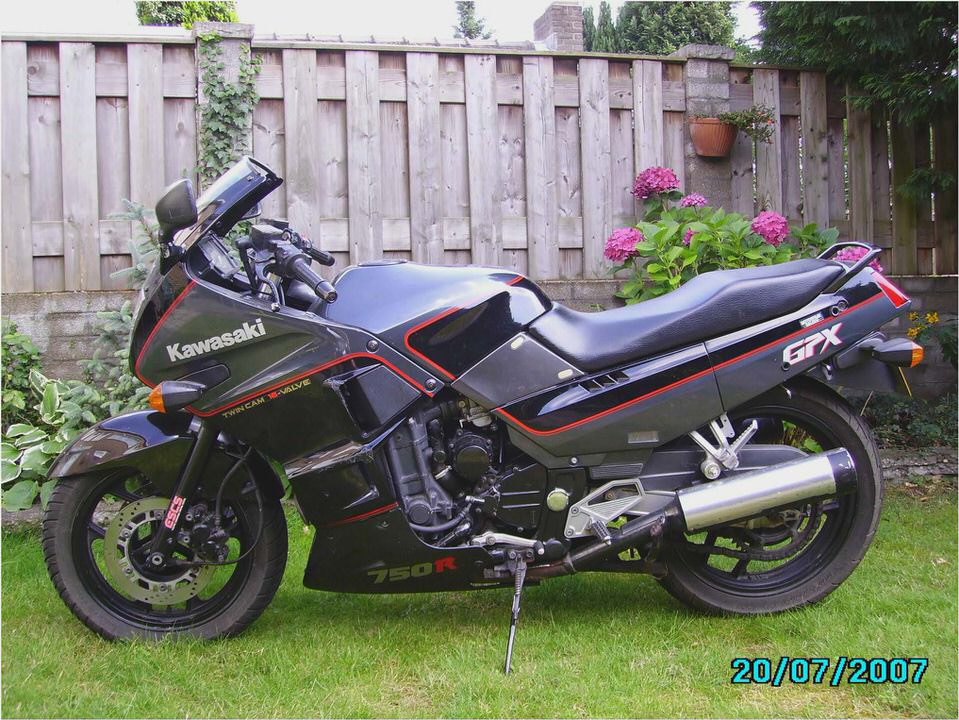 Even though this is only a 750, highway speeds are not a problem, nor are entrance ramps or emergency bursts. I thought that a 750 might be inadequate for a 200 lb. man, but it's really not in this case, and I don't feel like I'm missing anything by not having a 1500+ cc behemoth.
After I accessorized it with official Vulcan-logo'd saddlebags, and a front windshield, the touring ensemble was complete. This bike has already been a joy, and will continue to be one for years to come.
So much for the good. Now for a few bad things.
This model is notorious for having issues with warm starts. If you ride for approximately 30 or more mins, cut the engine, and then try to startup again, you could run into having to try a couple of times to get it restarted. Not a huge problem, but worthy of taking note.
I connected a charging pigtail to the battery under the seat. You have to use the key and unlock the small, backrest storage with the key, before removing the two bolts which release the seat. I don't really care for this.
And then, once the leather saddlebags were strung across the frame, I had a bit of a hard time getting the bolts to line-up again, with the extra clearance that the leather brought to the equation.
The riding position is upright, but the feet are slightly forward. So long rides have a tendency to wear on your lower back. But perhaps that is just a symptom of my own age.
These are all minor transgressions which I cheerfully overlook. I love the bike's look and performance. Overall, this liquid-cooled gem is a delight to own, operate, maintain and show-off.
Buy one on eBay and have a ball! Read Full Review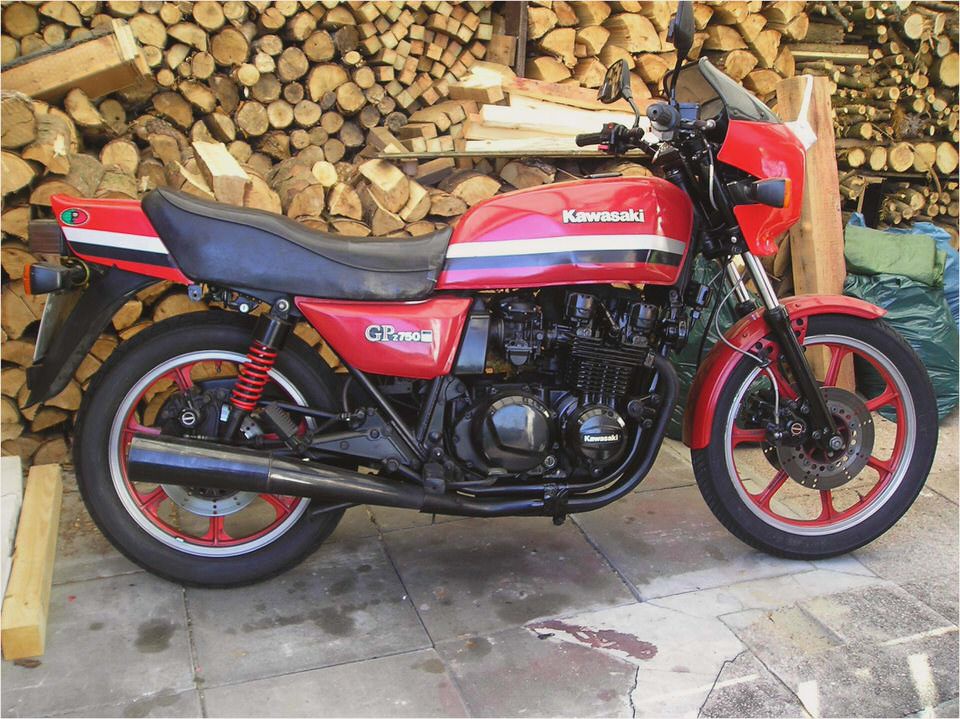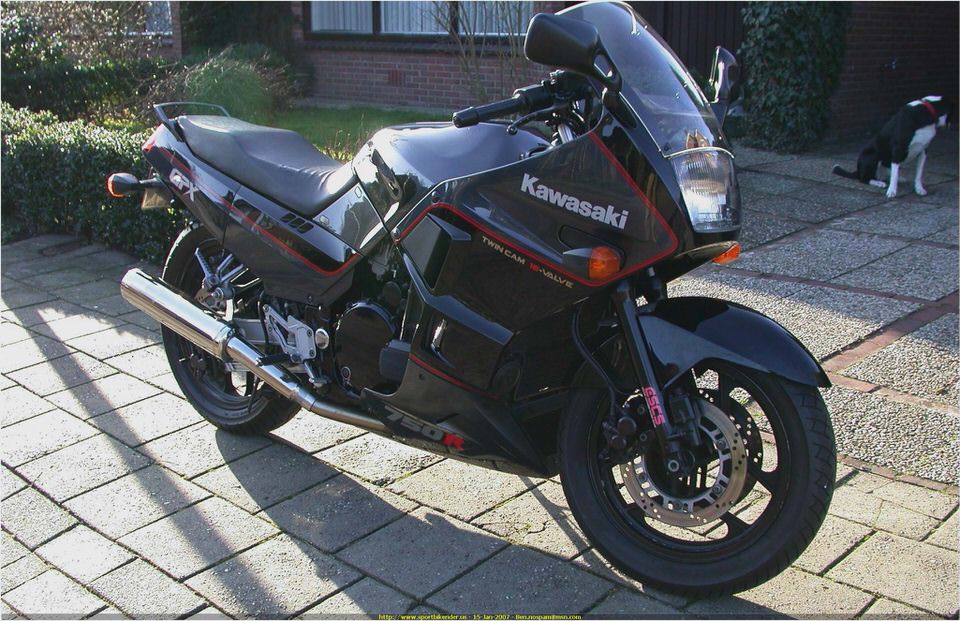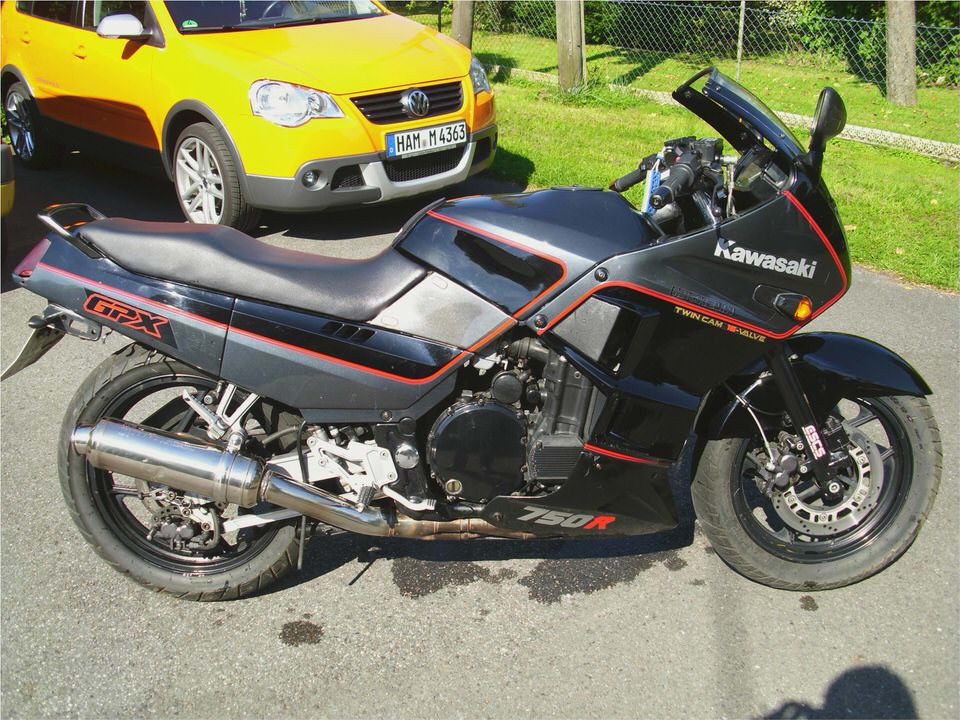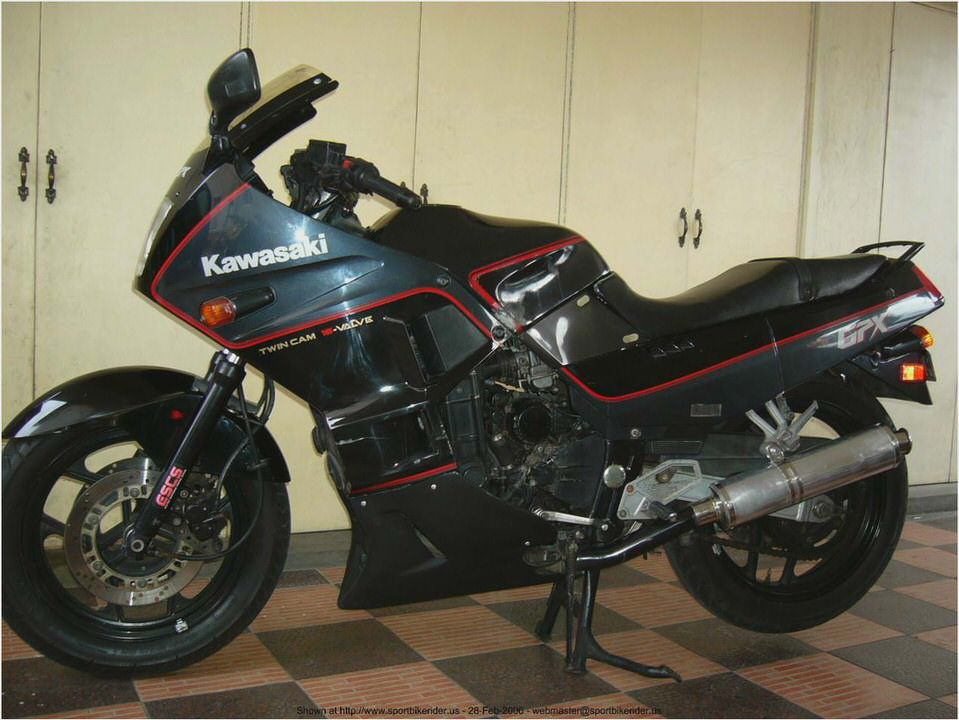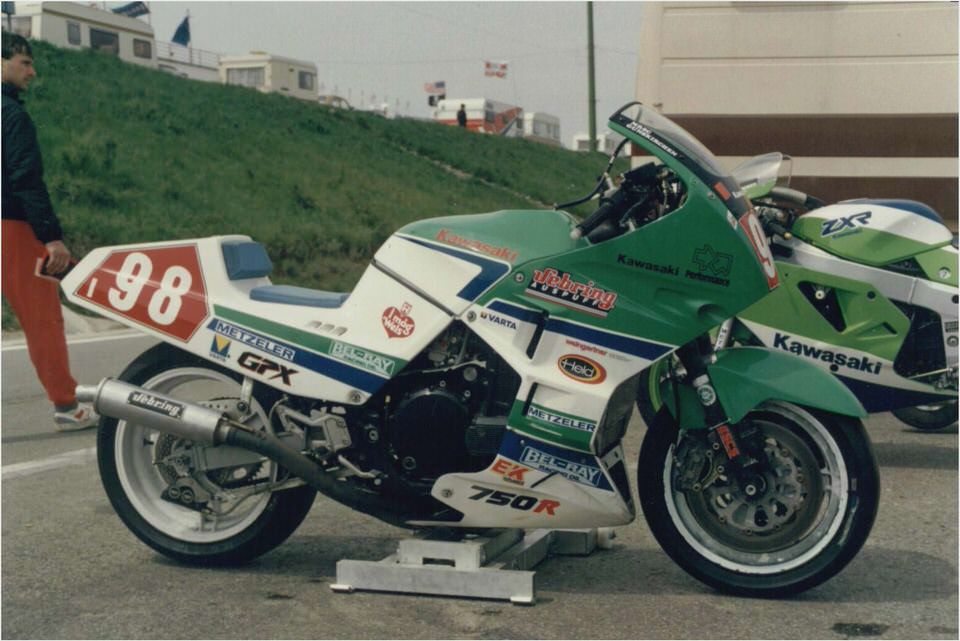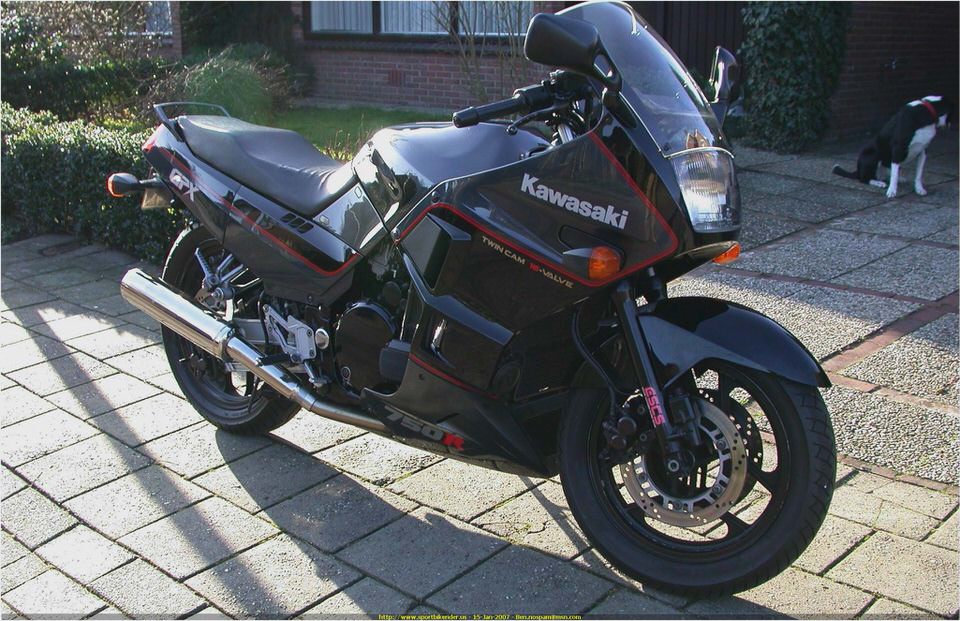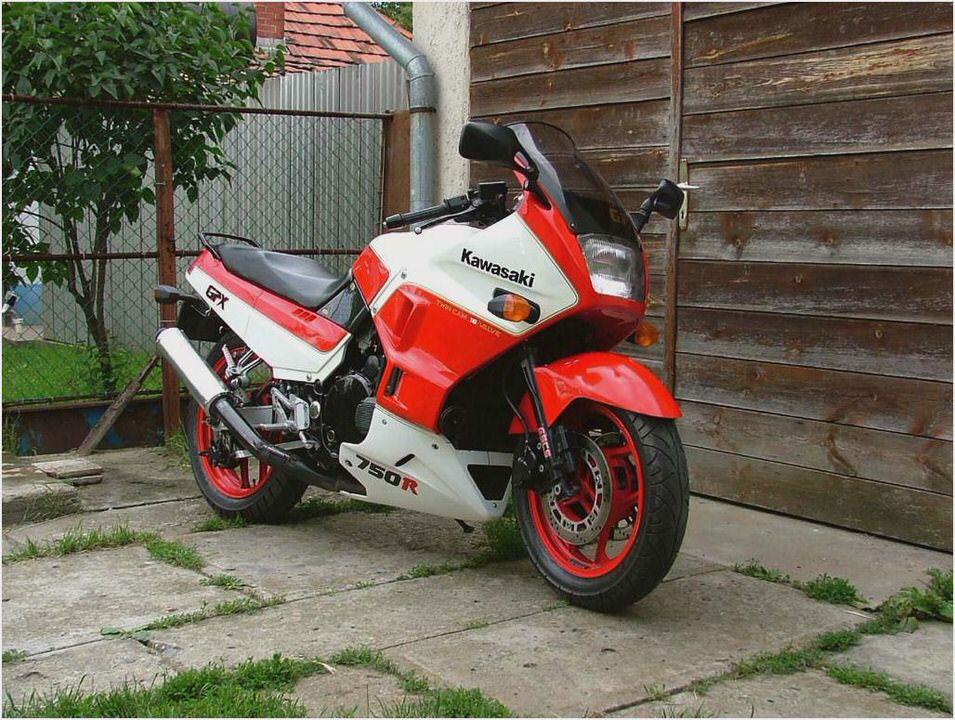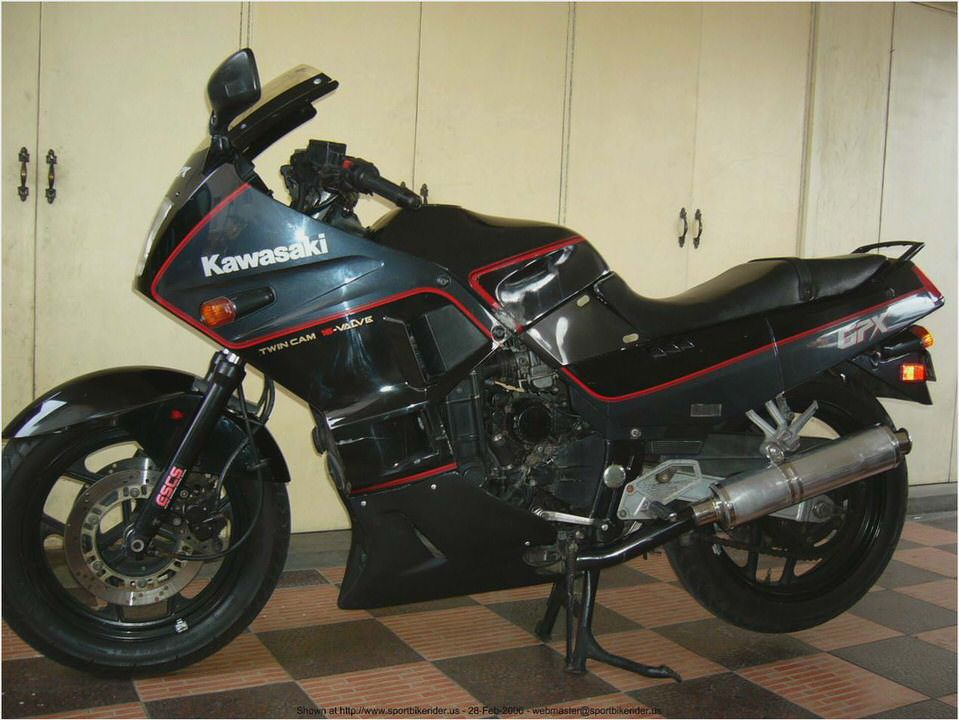 Kawasaki ZXR 750 – Motorbikes Reviews, News & Advice – bikepoint.com.au
Kawasaki KLX 250SF Long Term Evaluation
Kawasaki VN 1600 Mean Streak-Kawasaki
Kawasaki Vulcan
'01 1500 FI Drifter, no spark – Kawasaki Forums