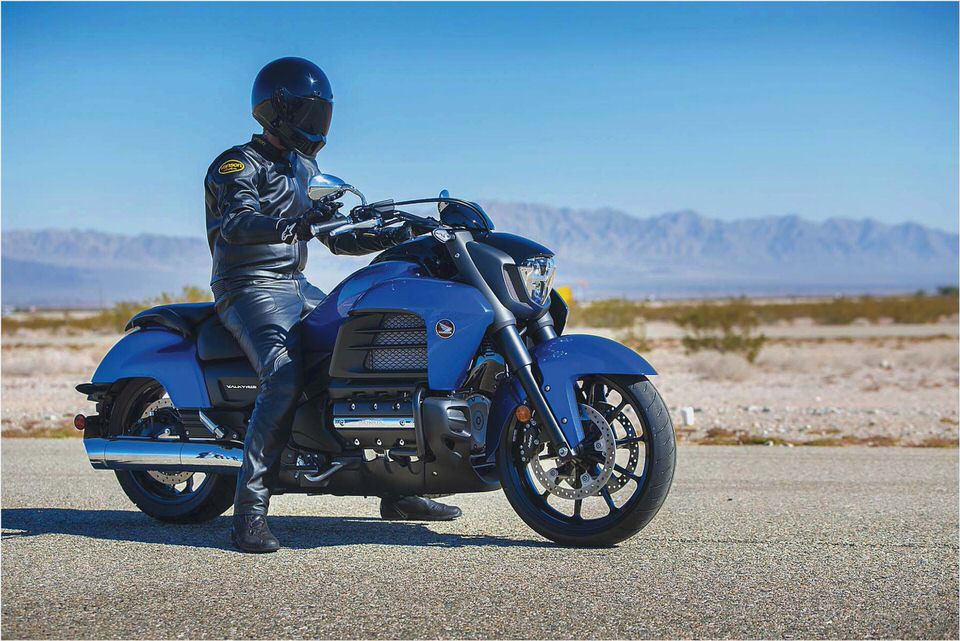 2005 Honda Valkyrie Rune Comparo
With its single-sided swingarm, mag-style wheels, trailing-link fork and color-shifting paint, Honda's Rune looks like it jumped off the pages of a sci-fi comic book.
One look at the Rune and you can tell this is something special. Its appearance is so wild and distinctive that it transforms its rider into an instant celebrity – people incessantly snap their heads and do double-takes in a futile attempt to take in all that the Rune offers the eye.
This thing is a visual feast from front to back. Take a look at its unique trailing link fork (with dual shocks hidden below the steering head), then let your eyes pick up the odd but stirringly curvaceous headlight. A beautiful seamless fuel tank arches gracefully over the chrome six-cylinder motor, framed by the only aluminum chassis of the bunch.
A single-sided Unit Pro-Link swingarm shows off the 5-spoke rear wheel that mimics the look of a '60s Halibrand magnesium car wheel with a modern flair.
There are several other automotive hot-rod influences in the Rune. Its radiator looks like it was plucked from a '32 Deuce coupe, while the valve covers seem like 3/4 scale small-block Chevy V-8 items. Its wrap-around rear fender also borrows cues from the '50s lead-sled movement; just like a slammed Mercury, its low placement is a cause for caution when backing it up against a curb.
And the Illusion Blue paint on our test bike has color-shifting particles that alternates its appearance from a rich blue hue to a grape-ish purple depending on how light bounces off it. One particularly inspired tester called the Rune's overall look Superhero Nostalgia for its mix of vintage and futuristic elements that brings to mind some sort of Flash Gordon conveyance.
Riding the Rune does nothing to change that impression, as its swept-back chrome handlebar and front end stretches out far in front of a rider, bringing also to mind the speeder bikes that raced through the forest in Star Wars: Return of the Jedi . There's no less than 44 inches between the tip of the headlight to a rider's torso.
In spite of its radical visage, the ergonomic triangle is almost like a standard motorcycle, with arms resting comfortably low with a slight forward lean and footpegs that are placed under a rider's knees instead of way ahead of them like the more chopperesque forward controls of the V2K and Rocket. While the mid-placed pegs are better positioned for greater input from its rider, Honda really didn't have the option of placing them any further forward because of the low-slung cylinder heads. The riding position actually works quite well on the open road, as a rider doesn't capture a lot of wind like the wider and higher parachute position of the others, making a 90-mph cruise no problem.
We judged the Rune as the best fit for smaller riders among this group, but its comfortably wide solo seat is no place for the limp-wristed. Despite its aluminum frame, the Rune scales in at a whopping 837 lbs without fuel, the lardiest of this trio by a significant 47 lbs. Heaving it off its chrome sidestand will have a rider believing that this stout package was carved out of billet.
It has neither the most horsepower or the most torque, but the Rune's 1832cc flat-Six motor has a delicious soul that intoxicates its rider.
But, like Honda's GL1800, the Rune loses its hefty feeling once above a walking pace, responding like a smaller machine despite having the longest wheelbase of any Honda. Still, performing tight turns in the parking lot of a local burger joint takes some experienced hands, hindered by heavy steering at low speed.
A Rune rider is aided by one of the sweetest powerplants in the business. Honda's flat-Six gets updated from the Gold Wing's state of tune with hotter cams, revised fuel and ignition mapping, and using six individual throttle bodies with 12-hole injectors instead of the twin TBs on the GL. A closer-ratio gearbox and a reasonably light hydraulic clutch helps lay down the power for around-town sprints.
This is truly a charming powertrain. Fired up, the exhaust tone out of those radical dual-outlet exhaust pipes is deep and burbly, sounding more like a V-8 hot-rod car engine than a similarly configured flat-Six Porsche motor. As the revs rise, music pours forth like a symphony from the Six, as compared to the bass/drum rhythm-and-blues combo of the Vulcan's Twin or the jazzy layers of the Trumpet's trio.
Strong twist is available from idle speed, and the Rune's dyno results show a superbly linear powerband with a healthy and far-reaching torque plateau. The White Brothers Dynojet was spun up to 96.1 horsepower and 101.9 lb-ft at its peak readings, and the Six feels the revviest of the bunch so it can be ridden almost like a sportbike motor.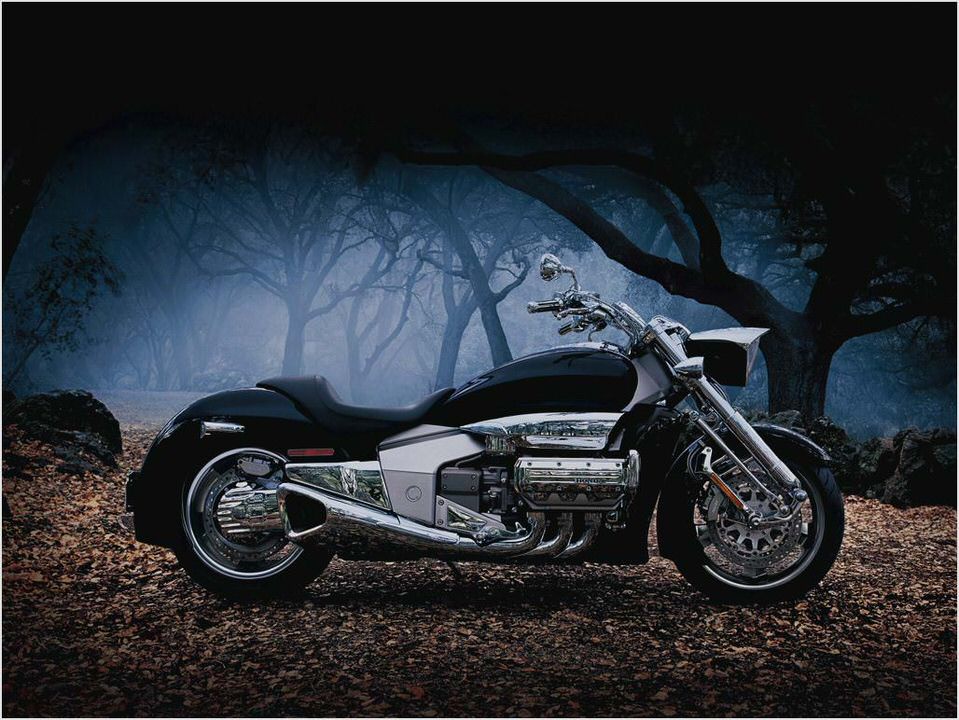 Although it has the least torque among this trio of giants, you'd never know it by the way the Rune's engine easily overcomes the traction available at the 180/55-17 Dunlop rear tire. It takes only a half-hearted twist of the throttle and an aggressive clutch dump to smoke the rear tire all the way across an intersection, which proved to be endlessly entertaining. However, that lack of grip severely hampered the Rune's acceleration numbers, which we'll explore on a later page.
While neither of these bikes is designed to unwind twisty roads, the Rune is aided by the aforementioned rational riding position and by the sharpest steering geometry in the group. Its unique trailing-link fork does a decent job soaking up bumps, but the rear suspension is overwhelmed by the mass of the huge back end.
Although it offers a smooth ride on Arizona's well-maintained roads, a Rune rider suffers on the uneven pavement on LA's broken-up freeways as the stiff rear end jostles and tosses its pilot. It 'Rune-d' my back, said Hutchison wryly.
With its radical appearance and affinity for spinning up its rear tire, the Rune can make even schlubs like Ken look like a superhero!
The Rune is fitted with the largest set of front and rear brakes Honda has ever fitted to a motorcycle, with a pair of 330mm front rotors and a 336mm rear disc. Although we're getting used to Honda's Linked Braking System, we weren't thrilled with the system on the Rune. The front brake lever actuates two pistons in the 3-piston front calipers and one piston in the 2-piston rear, while the rear brake uses the other rear piston and a piston in each of the front calipers.
We were impressed by the power of the massive brakes through their steel-braided brake lines, but we would prefer to have the front lever actuating all three pistons in each front caliper because the brake pedal is positioned too low for an easy prod, so we relied mostly on the hand control for deceleration. As a side note, the Rune's trailing link front end provides some measure of anti-dive effect during hard braking.
While we filled our notepads with critiques and suggestions for the Rocket and V2K, criticisms of the Rune were mostly limited to its short-travel rear suspension and its 50%-greater price tag. Also, its magnificent rear end can do a bit of tail wagging when encountering bumps while leaned over. Its gearbox can pop into neutral during heavy compression braking in first gear, and the transmission is a bit notchy.
We loved the look of the blue-lit high-tech gauges, but we thought it a bit cheap that Honda didn't include a clock on the fancy instruments. Our final noted nit is that its throttle response can be abrupt during re-application.
Honda reps tell us the current Valkyrie Rune's limited-production run will end this spring, but they say there's more to come from this glamorous flagship. It's hard to imagine what Honda designers would have to do to top the existing model, but Honda Motorcycle Division Vice President, Ray Blank, says: The completion of this model run doesn't herald an end to this fabulous motorcycle, nor to Honda's determined pursuit of bringing concepts to production reality.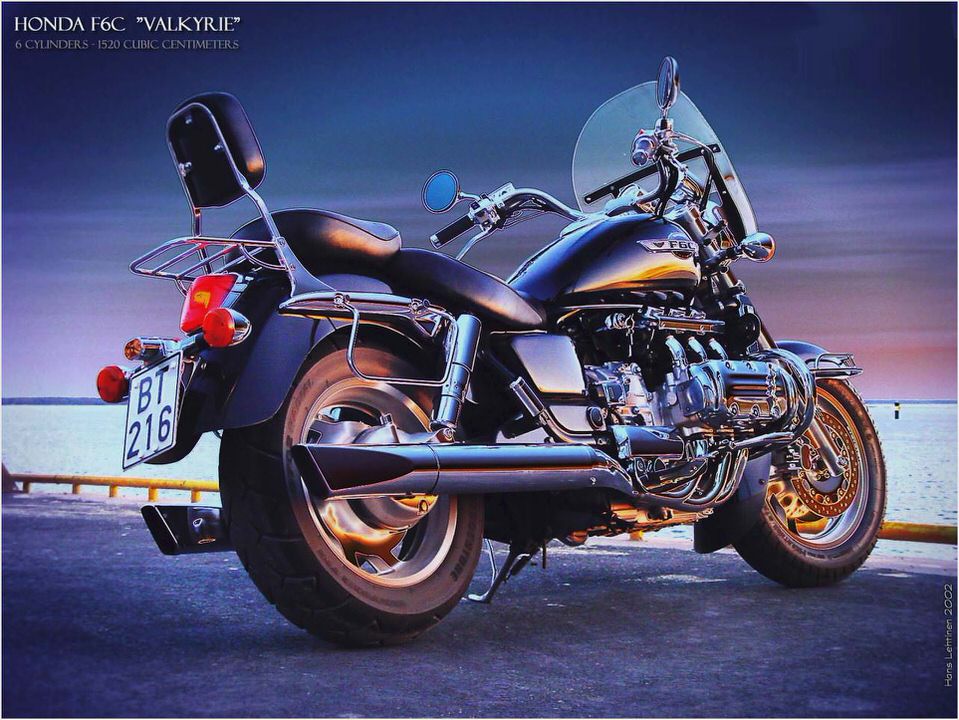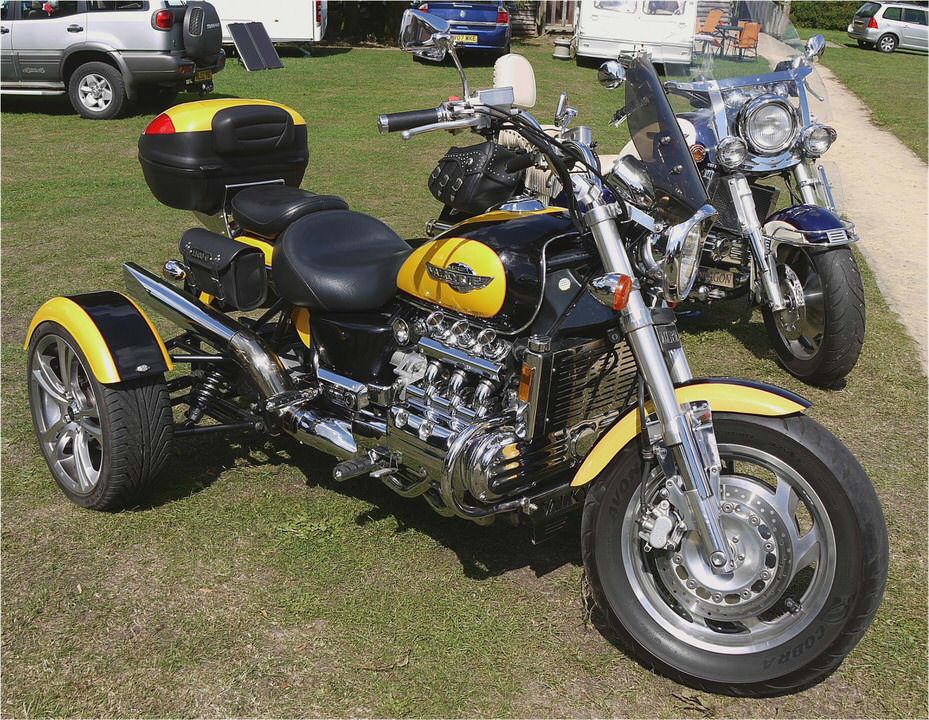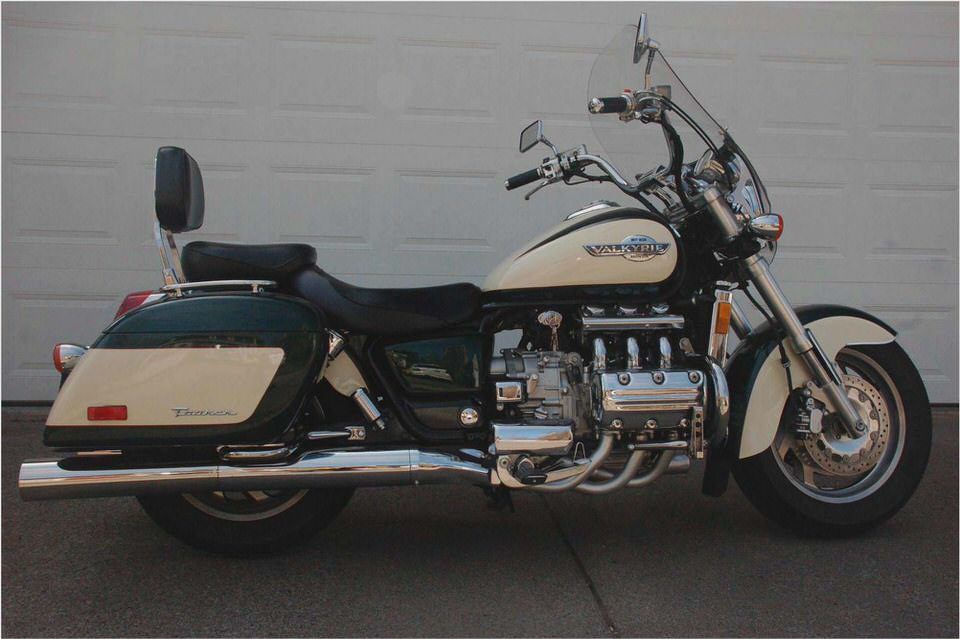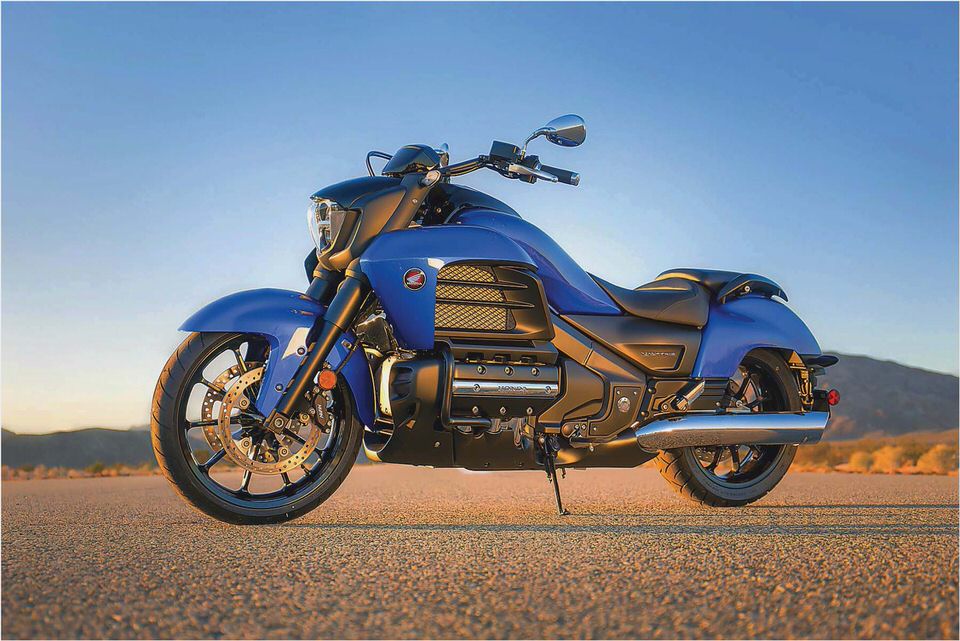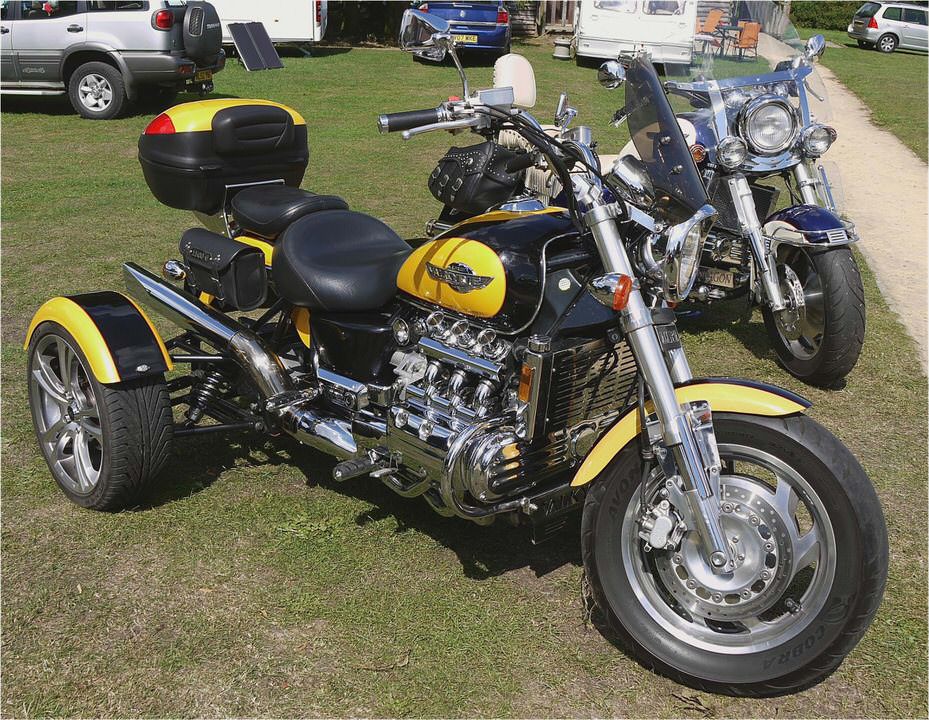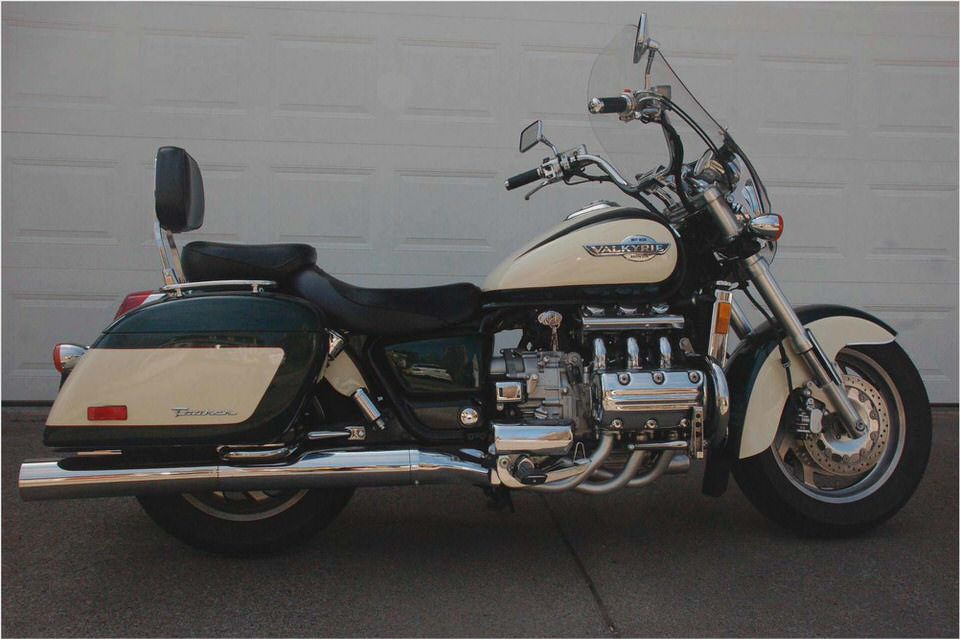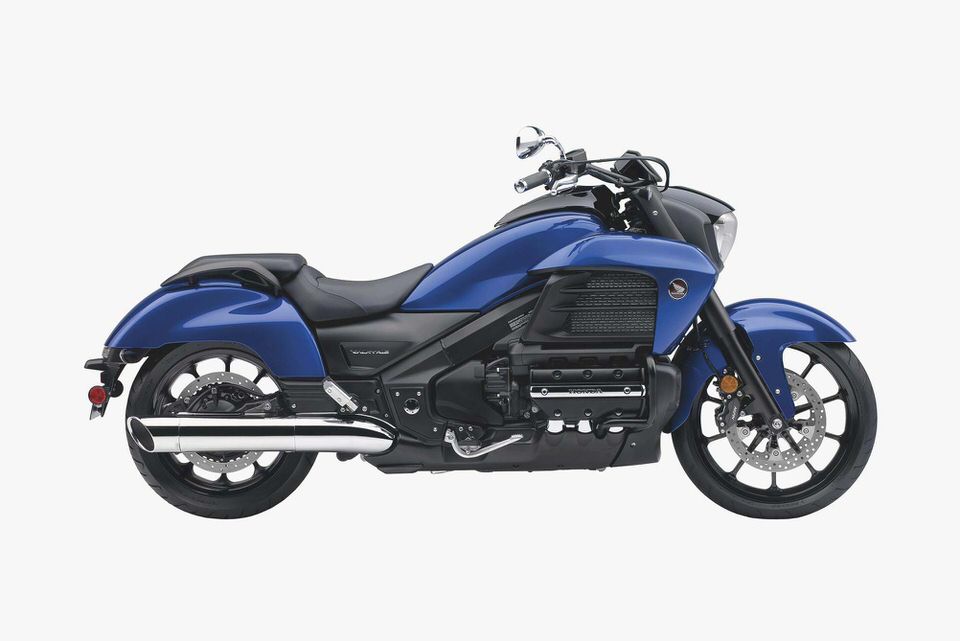 2010 Honda Interstate,Stateline,Fury,women riders – Women Riders Now…
Honda Media Newsroom – Development – Honda VTX: The V-twin Performance…
Honda NC700D Integra – Wikipedia, the free encyclopedia
Sneak Peek: Loren Healy's Ultra4 Unlimited Truck
Honda FourTrax Foreman 4×4: Honda's Workhorse ATV