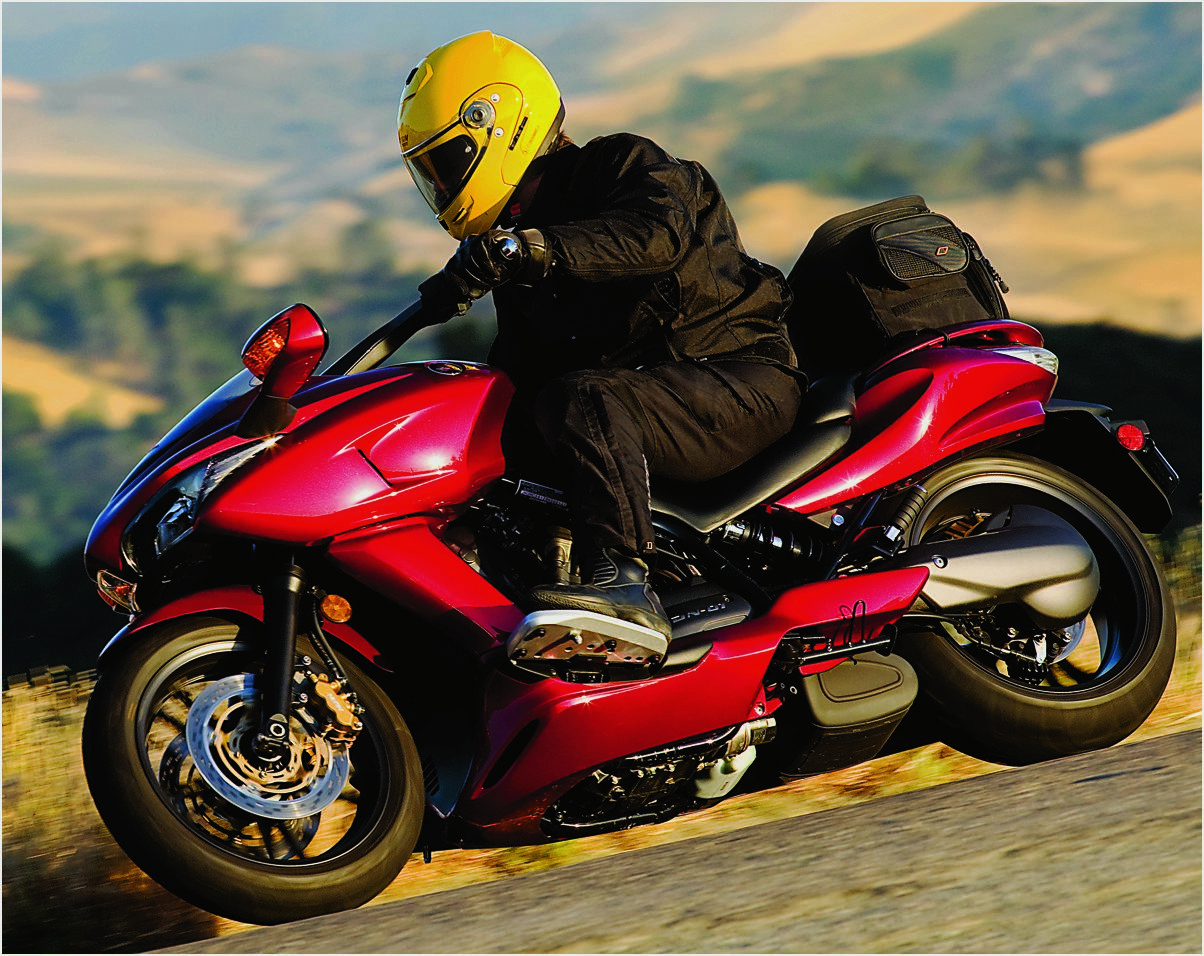 Awesome New Automatic Motorcycles !
By: John Clay On: November 3rd, 2008 17 Comments » Updated: February 7, 2014
Automatic motorcycles are certainly worth a look if you are thinking about getting a motorcycle.  If you struggle with clutches or commute in stop and go traffic, then check out what's new with automatic motorcycles .
Some people want to get a motorcycle, but think that learning how to shift gears and use the clutch is not worth it.  Also, some folks have physical obstacles that could make shifting gears on a motorcycle very uncomfortable or maybe even impossible.  Several automatic and semi automatic motorcycles are available.
  Here we give an overview of some we think are the coolest.
For spouses that want to join in on weekend street bike rides, but only plan to ride occasionally, an automatic motorcycle could be a good fit.  Especially if they don't have their motorcycle license yet and are just learning how to ride.  Fortunately, there are some cool new automatics on the market now.
Yes, cool automatics. Check out the latest automatic motorcycles info from Ridley, Aprilia and Honda with us here.
Ridley Automatic Motorcycles:
First, the Ridley Motorcycle Company. located in Oklahoma City, is manufacturing awesome looking automatic motorcycles.  Clay Ridley and his son Jay, have been producing these since 1995 in the USA.  Using a continuously variable belt-drive transmission, or CVT, the rider simply has to give it a twist of the throttle and enjoy a smooth ride.
  Anyone that might have had a snowmobile will understand this type of transmission since it is very similar.  Ridley claims to be the first street bike to use a CVT.  Seven different "Auto-Glide" models are currently available, ranging from a chopper to trike.  To describe the overall look or style of Ridley, I'd put them in the fairing-less custom or cruiser class.
  Engines are manufactured by Ridley for their bikes and are 738cc 90 degree v-twins.
Ridley automatic motorcycles sold in the $14,000 to $20,000 range in 2008 (US dollars), and about $26,000 for the Auto-Glide Trike.  These prices are pretty common among street bikes in the custom or cruiser group that have similar style and features that don't have automatic transmissions.   Warranty for all '08 models is 25 months.  There is a 12 month extended warranty plan offered also.
  Ridley suggests service be performed every 2000 miles for oil and filter and servicing of the transmission drive and the driven clutch.  They also suggest replacement of the transmission belt at every 6000 miles.  These automatic motorcycles are not very complicated, and Ridley offers some basic service sheets on their website that highlight part numbers and include some sketched views of how things go together.
  Lots of chrome and lots of paint options are available for certain models.
Aprilia Automatic Motorcycles:
A very new and exciting automatic motorcycle for 2009 comes from the respected and sporty Italian manufacturer Aprilia .  It's called the Aprilia Mana 850.  This is a liquid-cooled "naked" style street bike, but certainly not an ordinary one. The new automatic transmission in this motorcycle is quite a technical achievement.
When you ride an Aprilia Mana, you have your choice of three different "autodrive" settings that control a CVT transmission for you depending on how aggressive or how relaxed you feel like riding.  The settings are named Touring, Sport and Rain. The fuel injected 90 degree v-twin engine's 76 horsepower is married to the electronic transmission management system so you can get the most efficient power and control.
  These Italian-made automatic motorcycles meet the Euro-3 emissions standards.  Final drive to the rear wheel is via chain, and the primary CVT drive system uses a belt.
Moto Guzzi, another popular Italian motorcycle manufacturer, actually had an automatic motorcycle on the market several years ago.  It was called the V1000 Convert.  The name came from it's use of a torque converter in the drive system.
If you think that the Aprilia Mana is just for beginners or newbies, guess again.  This is a quick and sporty machine that can easily handle anything a traditional naked motorcycle can, plus you'll have fun pulling away from them while their working through their gears!
As a bonus, if you want to shift this motorcycle yourself, you can do that too via a button on the handlebar or even by using a traditional shift lever, but without any manual clutch operation.  If you have ever seen motorcycle drag racing. most of them also shift just by hitting a button with their thumb.
On the Aprilia Mana, the manual control actually simulates a 7-speed transmission by adjusting the CVT to factory-programmed gear ratios.  It's like having a continuously variable transmission and a regular transmission, and you choose between them as you like.
A few other surprises on this Aprilia automatic motorcycle include the location of the fuel tank under the rear seat, and the storage area inside the traditional fuel tank location.  To refuel, you flip up the rear seat at access the filler cap.  Since the weight of the fuel is held low under the seat, the center of gravity is lower than usual and handling is improved.
What looks like a normal fuel tank is actually a lockable hidden storage area that you can store a full-face helmet inside of.  It has features inside of it for holding your mobile phone, including a 12 volt power outlet.  Very clever, and very convenient!  The Mana 850 is available in Competition Black, Passion Red, Couture Black, and Lead Grey.  If you want ABS brakes, there is a Mana 850 ABS model also available.
Speaking of brakes, this Aprilia automatic comes with a parking brake!
Aprilia offers factory accessories for the Mana at extra cost, including a luggage rack, adjustable windscreen. and hard side cases.  These help transform the naked bike into a very functional sport tourer while retaining it's naked bike styling.  The Aprilia Mana is priced just under $9900 in the US, which isn't bad considering the features, technology, versatility and cutting edge styling.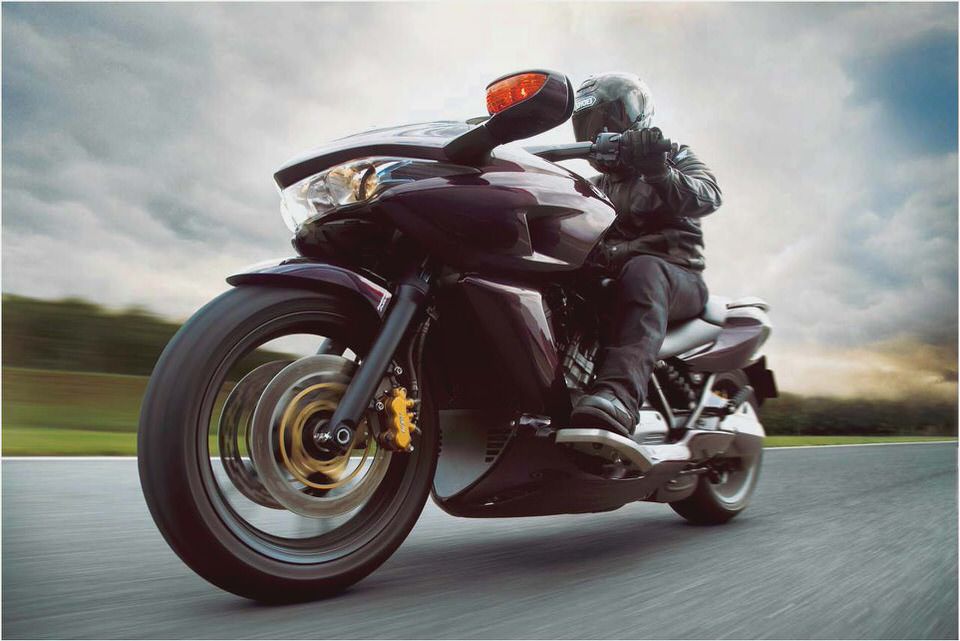 Honda Automatic Motorcycles:
The third of the automatic motorcycles in our review is the Honda DN-01 .  New in 2009, this motorcycle uses a CVT automatic transmission, named HFT by Honda, is similar in concept to the Aprilia automatic, but has 6 pre-set ratios instead of 3, and you can ride as a fully automatic motorcycle like you also can with the Aprilia Mana.  The DN-01 has a 680cc 52 degree v-twin, fuel injected engine with 4 valves per cylinder.  Final drive is via shaft.
With a MSRP base list price of $14,599 USD, it is similar in price to other automatic motorcycles, but really stands out with it's low-slung (27.2 inch seat height) sport bike style.  Color choices for the DN-01 are Candy Dark Red or Black.  With the HFT automatic transmission and all, the DN-01 weighs in at 595 lbs ready to ride. Stopping the Honda DN-01 should be pretty easy since it comes standard with ABS brakes and 3-piston calipers for high performance.
  Warranty on this automatic motorcycle is 1 year, but you can add on an extended warranty called the Honda Protection Plan for an additional cost.
Speaking of Honda, how about the VFR1200F street bike?  This was the winner of Rider Magazine "Motorcycle of the Year" in 2010.  Now you can get this stunningly beautiful Honda VFR sportbike with the optional "Dual Clutch Transmission" or DCT and ride a fully automatic 1200cc sportbike.
  Add optional side bags and trunk, and now you've got one awesome automatic sport touring motorcycle.  The really nice thing about the DCT transmission is that it can be switched into manual shift mode, or fully automatic shift mode, simply by pushing a button.
In 2012, the Honda Dual Clutch Transmission DCT became available on the new NC700X.  The NC700X is relatively similar in style to the Ducati Multistrada 1200 with a black beak-like nose, and a very attractive blend of adventure, sport, and supermotard styling.  The 2012 and 2013 Honda NC700X DCT also come equipped with ABS brakes and is quite reasonably priced at $8999 in the US.
  Even though that is $2000 more than the manual-shift version NC700X base price of $6,999, it is quite a bargain compared to $16,999 for the standard Ducati Multistrada 1200.  Of course the Ducati is an incredible bike, but we're just considering cost, style, and that the Honda NC700X DCT has an automatic transmission.
Less Expensive Automatic Motorcycles:
A much lower-cost alternative for an automatic motorcycle is the CFMOTO CF250T .  This is a very sporty scooter-based motorcycle that is really worth checking out if you don't have the coin for these fancy state-of-the-art automatic motorcycles.
Electric Future of Automatic Motorcycles:
As transmission technology continues to quickly improve for automatic motorcycles, look for more automatics, and automatic trike motorcycles. to hit the market in the near future.  Electric motorcycles certainly continue to be developed and battery technology is steadily improving. Automatic transmissions go hand-in-hand with electric motorcycles.  Take the 2013 Zero S "streetfighter" from Zero Motorcycles of California.
  For $15,995, you get very sporty street bike that can do 95 mph at top speed.  This latest Zero S can take you about 137 miles between charges depending on your riding habits.
Share your thoughts about automatic motorcycles here with other Motorcycle Info readers by leaving a comment below.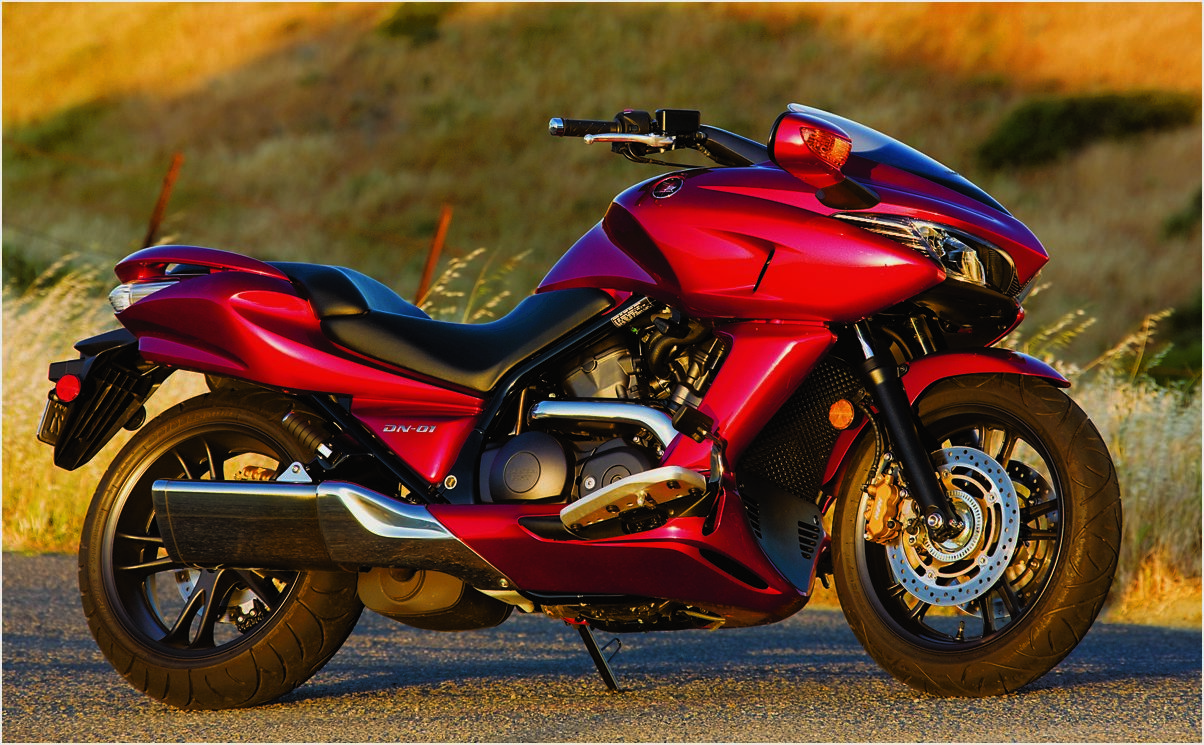 Modifikasi Motor Honda CBR 150 R KAWASAKI NINJA 150RR 150R 250RR MODIFIED…
How to Upgrade the Performance of Honda CB 350s eHow
Street Racing Faze Magazine
Six Motorcycle Riding Pants for the Real World
2013 Honda Shadow Spirit 750 VT750C2 motorcycle review @ Top Speed