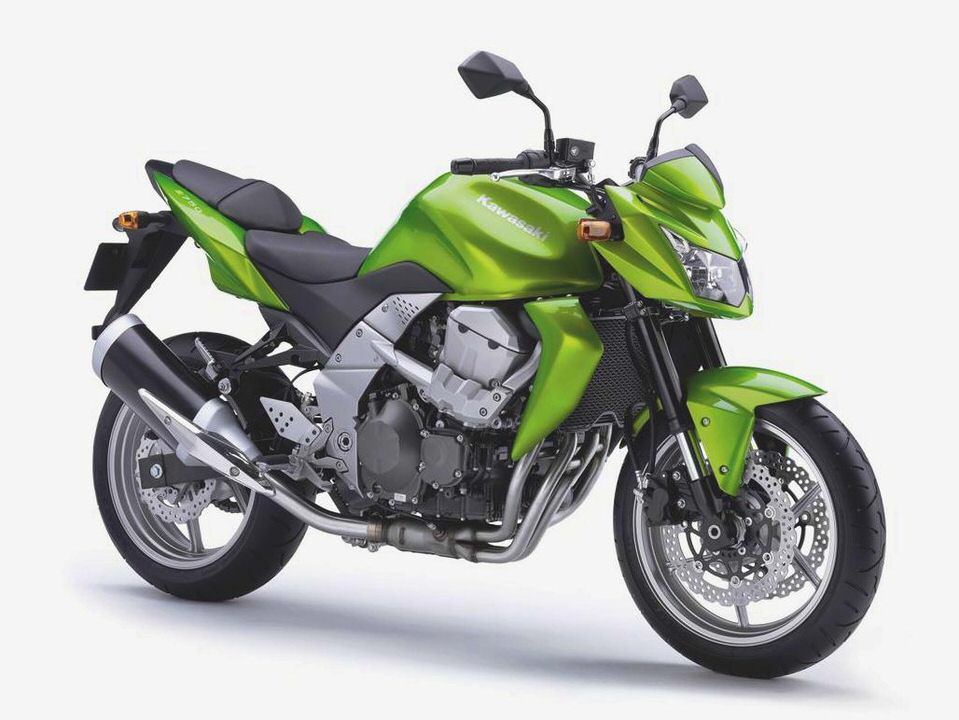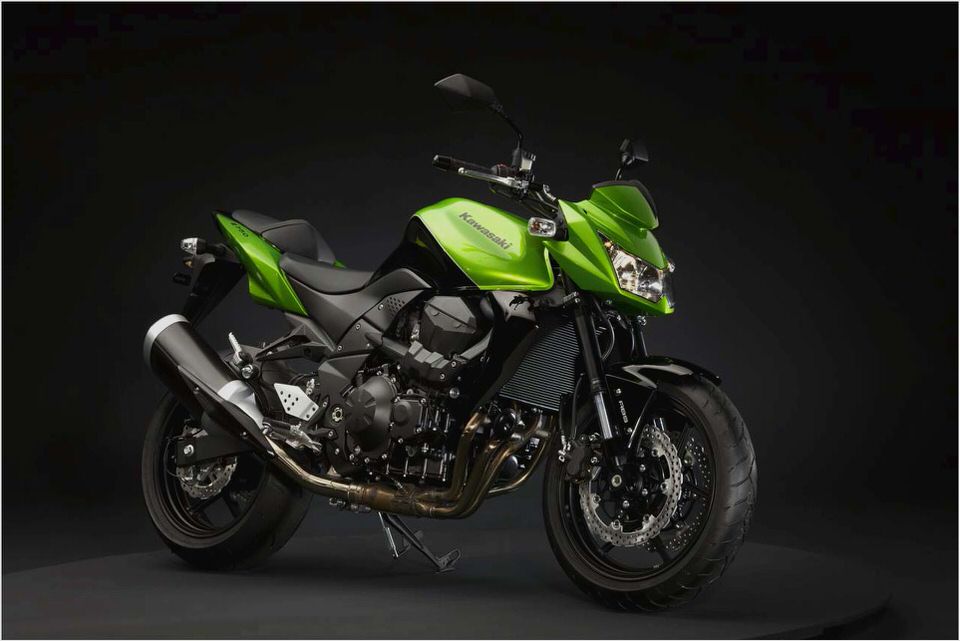 2005 Z 750S
2005 Kawasaki Z 750S
For the 2005 model year, Japanese heavy industry manufacturer Kawasaki produced two models of its Z standard bike: the Z 750S and Z 1000. The manufacturer's suggested retail prices are $7,099 and $8,499, respectively.
The 2005 Kawasaki Z models are named after their respective engine displacements. Although each bike is powered by a four-stroke, liquid-cooled, four-cylinder engine fueled by a carburetor, the displacement is 748 cubic centimeters (cc) on the Z 750S (rounded up to 750) and 953 cc on the Z 1000. Moreover, the bore stroke and compression ratio of the Z 750S engine are 68.4 x 50.9 millimeters (2.69 x 2.01 inches) and 11.3 to 1, respectively, while that of the Z 1000 are 77.2 x 50.9 mm (3.04 x 2.01 inches) and 11.2 to 1. Each engine on the 2005 Kawasaki Z has 16 intake valves in total, with four on each cylinder.
The engine of the 2005 Kawasaki Z is paired with a six-manual transmission, and the bike uses a chain drive. An electric ignition is installed for starting the engine. For fuel, each 2005 Z has a 4.8-gallon (18.2-liter) gas tank.
Each 2005 Kawasaki Z relies on an all-wheel disc braking system for its stopping prowess. It comprises a front 11.8-inch (300-mm) dual disc; and a smaller, rear 8.7-inch (220-mm) disc. A thick 1.6-inch (41-mm) telescopic fork forms the front suspension, while a relatively light twin-sided UNI-TRAK® aluminum swing arm with a shock absorber forms the rear suspension: ideal for absorbing turbulence when riding on rougher terrain.
Seventeen-inch aluminum wheels wrapped in tubeless tires are fitted on each bike.
Available in only one color scheme (Candy Plasma Blue), the 2005 Kawasaki Z relies on a steel frame for its solid build. The frame is dressed up with front and rear fenders, fork guards and an upper fairing. Seating is provided for up to two occupants, and a kick stand provides parking.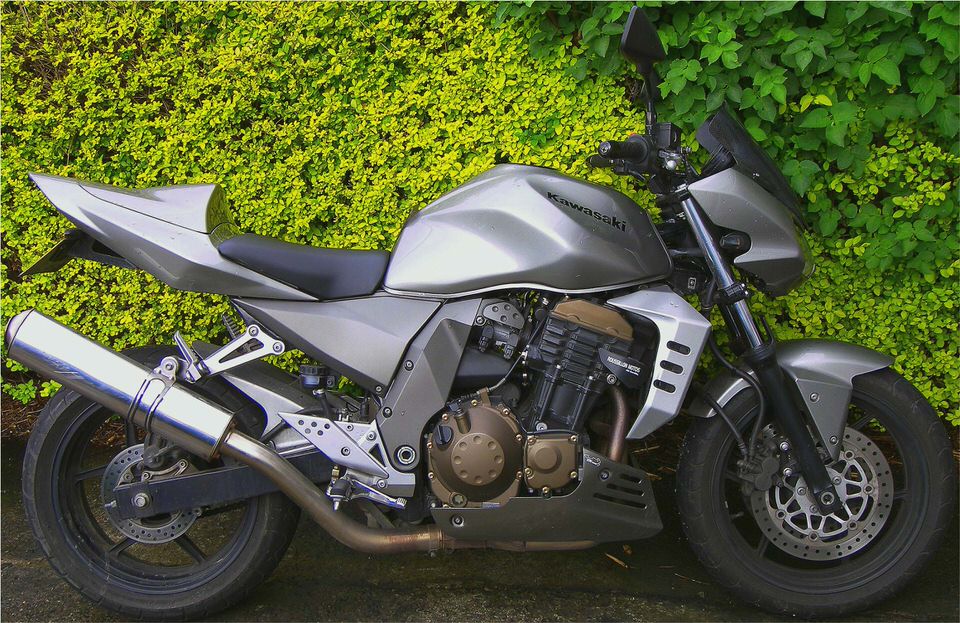 Digital instrumentation on the 2005 Kawasaki Z consists of a clock, tachometer, trip odometer, speedometer, and temperature and fuel level warning gauges. A windshield, positioned low and in front of the dashboard, wards off wind and flying debris. For storage, the bike has under-seat and lockable compartments.
A halogen headlight and a pair of rearview mirrors were included to enhance the driver's visual perception when on the road.
The models of the 2005 Kawasaki Z share a length of 81.8 inches (2,078.7 mm) and seat height of 32.1 inches (815.3 mm). The Z 750S has a width of 30.7 inches (779.8 mm), height of 40.9 inches (1,038.9 mm), wheelbase of 56.1 inches (1,424.9 mm), and dry weight of 430 lbs. (195 kilograms). On the other hand, the Z 1000 is 30.3 inches (769.6 mm) in width and 41.5 inches (1,054 mm) in height, with a wheelbase of 55.9 inches (1,419.9 mm) and dry weight of 437 lbs. (198.2 kg).
Moreover, the ground clearance for the Z 750S and Z1000 are 6.5 inches (165.1 mm) and 5.7 inches (144.8 mm), respectively.
The 2005 Kawasaki Z is not the average standard bike. With bigger-than-normal engines, superb driving feel, and a sporty design, it was one of the better entries of the 2005 model year, and it has held up well years after its arrival.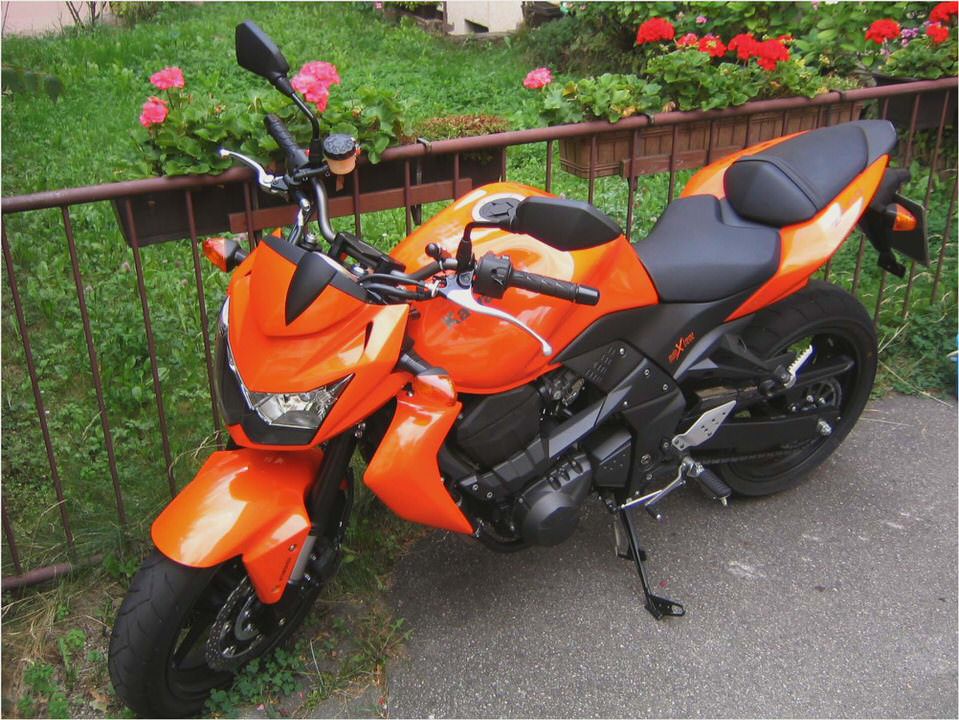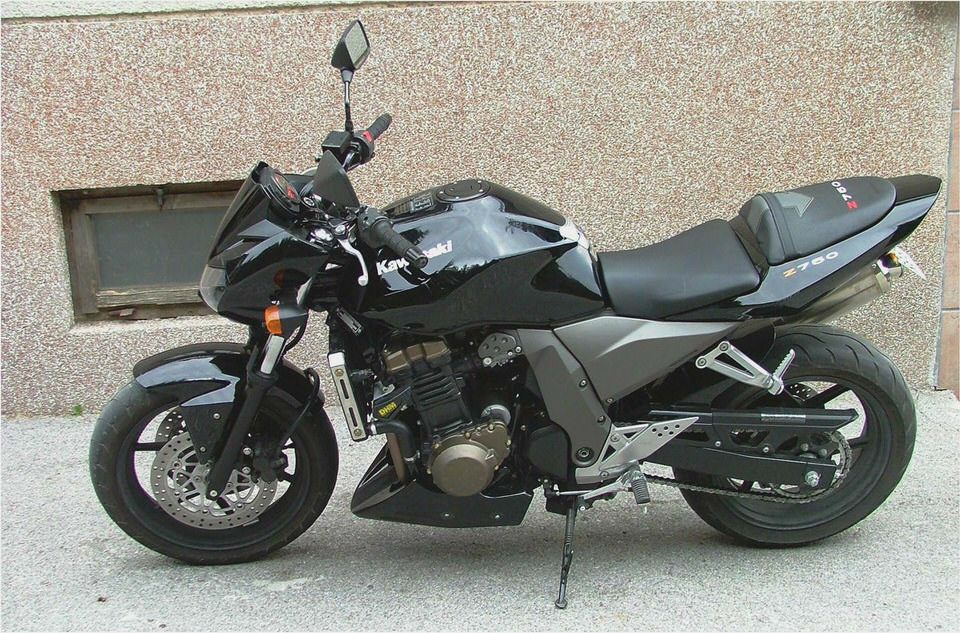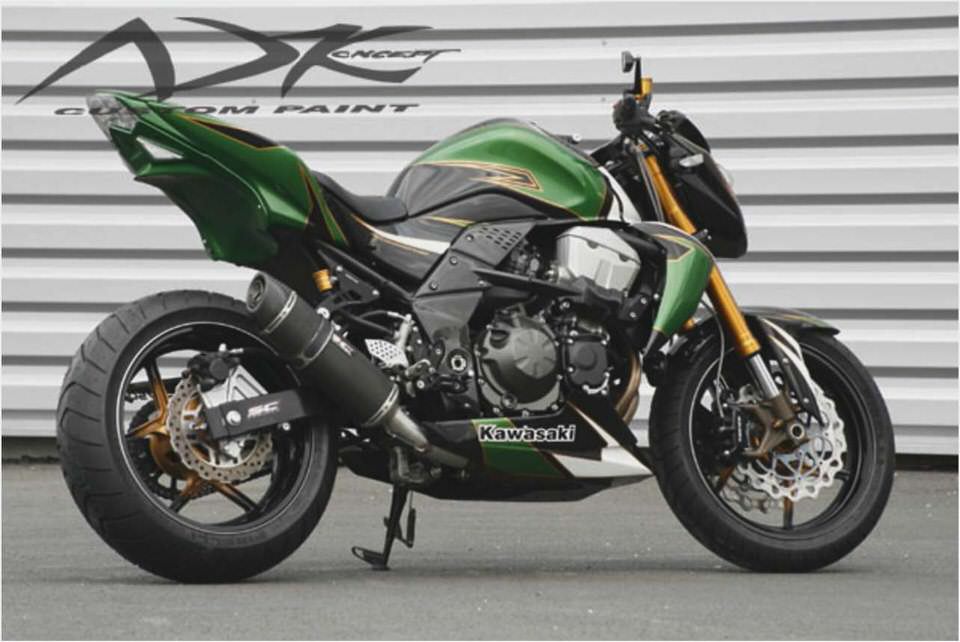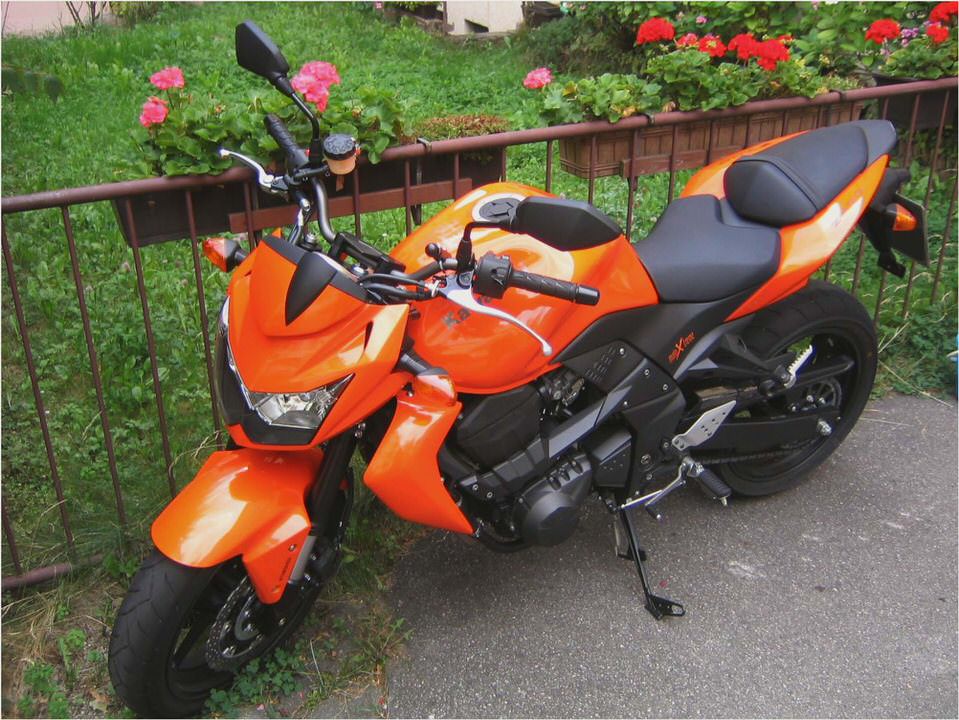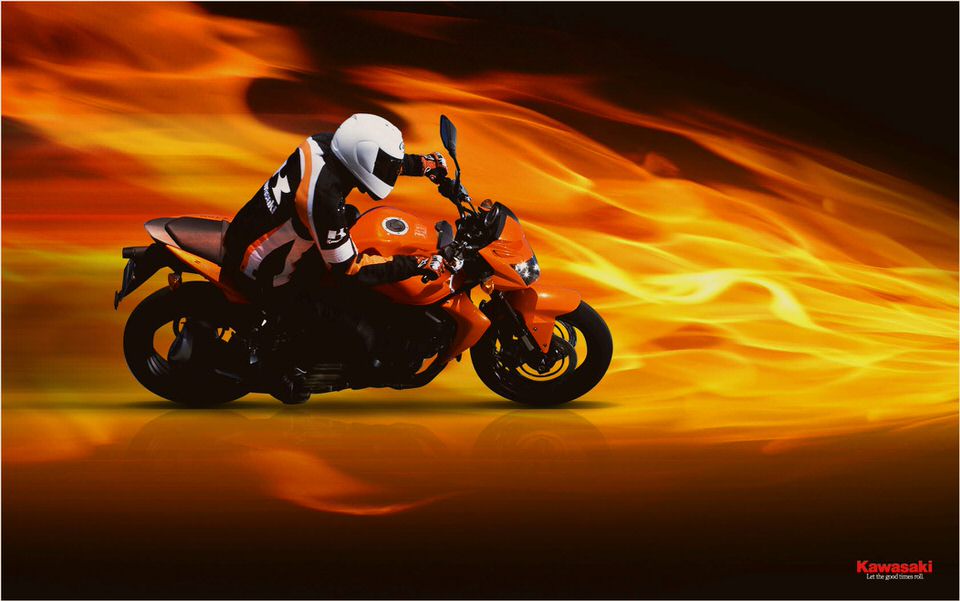 Corbin Motorcycle Seats & Accessories Kawasaki Concours 1400 800-538-7035
Kawasaki ninja zx 10r 2006:
Kawasaki : Klx Klx 140 2008 Kawasaki Klx 140l Klx140l Klx140 L -…
Kawasaki W800 – Motorbikes Reviews, News & Advice – bikepoint.com.au
Kawasaki Concours ZG1000: 1985-2006 – Sport-Tourer.com