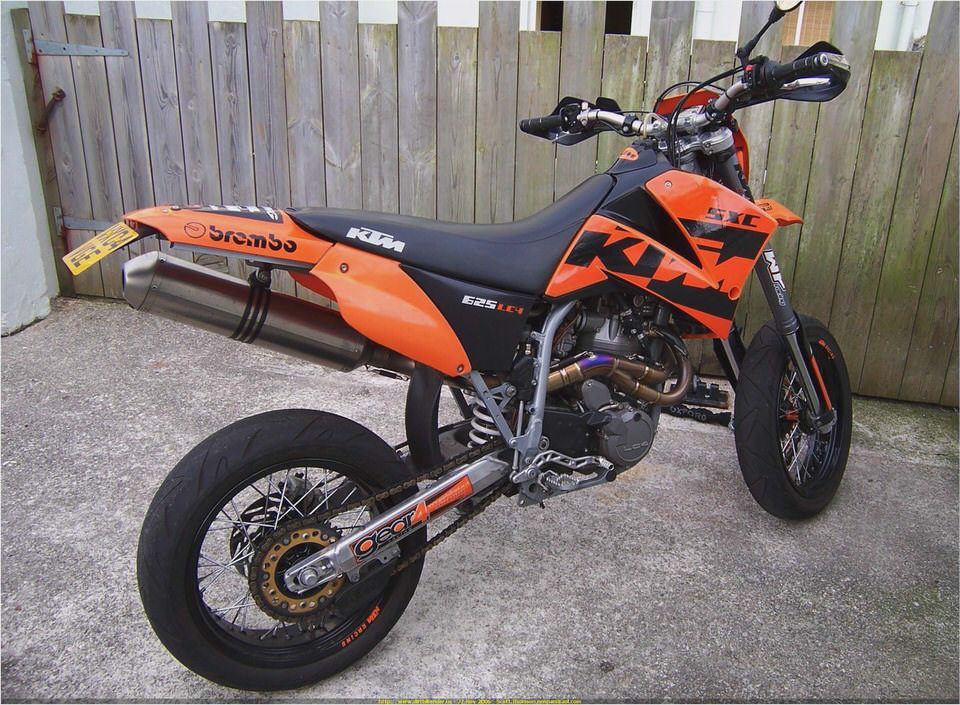 2005 SXC 625
2005 KTM SXC 625
The 2005 KTM SXC was one of the motorcycles that Austrian manufacturer KTM Sportmotorcycle AG released for the 2005 model year. The SXC was manufactured as one model: the KTM SXC 625. The three-digit suffix stands for the displacement of its engine, which is measured at 625 cubic centimeters.
Each 2005 KTM SXC is powered by a four-stroke, liquid-cooled, single-cylinder engine, with four valves on the cylinder. It has a bore and stroke of 101 x 78 millimeters (3.98 x 3.07 inches) and compression ratio of 11.7 to 1. The engine is fueled by a 41-millimeter Keihin carburetor, and it is paired with a five-speed manual transmission.
KTM provides two types of starters – the manual kick starter and the more convenient electric starter – for the driver to fire up the SXC. A chain drive completes the bike's powertrain. Fuel capacity is provided by a 2.4-gallon (9.2-liter) gas tank, with a 0.7-gallon (2.5-liter) reserve.
Each 2005 KTM SXC uses Brembo® disc brakes, which consist of a 10.2-inch (260-mm) disc at the front and a smaller 8.7-inch (220-mm) disc at the back. It is certainly superior to the all-wheel drum braking and front-disc-brake rear-drum-brake systems. The suspension on the 2005 KTM SXC – implemented to absorb turbulence on the road and promote smooth riding – is composed of a 1.9-inch (43-mm) inverted fork and twin-sided swing arm with shock absorber.
Each 2005 SXC rides on front 21-inch and rear 18-inch wheels wrapped in tubed tires.

Like virtually all motorcycles from KTM, the 2005 SXC's frame is made of chromium and molybdenum for combining dexterity with durability. The bike is covered with front and rear fenders; side covers; and chain, fork, and hand guards. A one-piece vinyl seat provides seating for the driver, as well as a passenger. For parking, the bike has a kick stand.
Regarding its exterior finish, the 2005 KTM SXC has an orange color scheme, complete with a decal kit.
Digital instrumentation on the 2005 KTM SXC is composed of a trip odometer, lap timer, and speedometer, which reflect its racing orientation. To ensure enhanced visibility for the driver when on the road, KTM installed a halogen headlight and pair of side mirrors.
Each 2005 KTM SXC has a height and width of 24.6 inches (625 mm), and a wheelbase of 59.5 inches (1,510 mm). The ground clearance and seat height are measured at 13 inches (330 mm) and 38.6 inches (980 mm), respectively. The 2005 KTM SXC has a dry weight of 306.5 lbs. (139 kilograms).
Even in its early stage of development, the 2005 KTM SXC proves itself to be a superb bike that can handle all types of terrains. It is also ideal for people who wish to take it in for a motor racing circuit.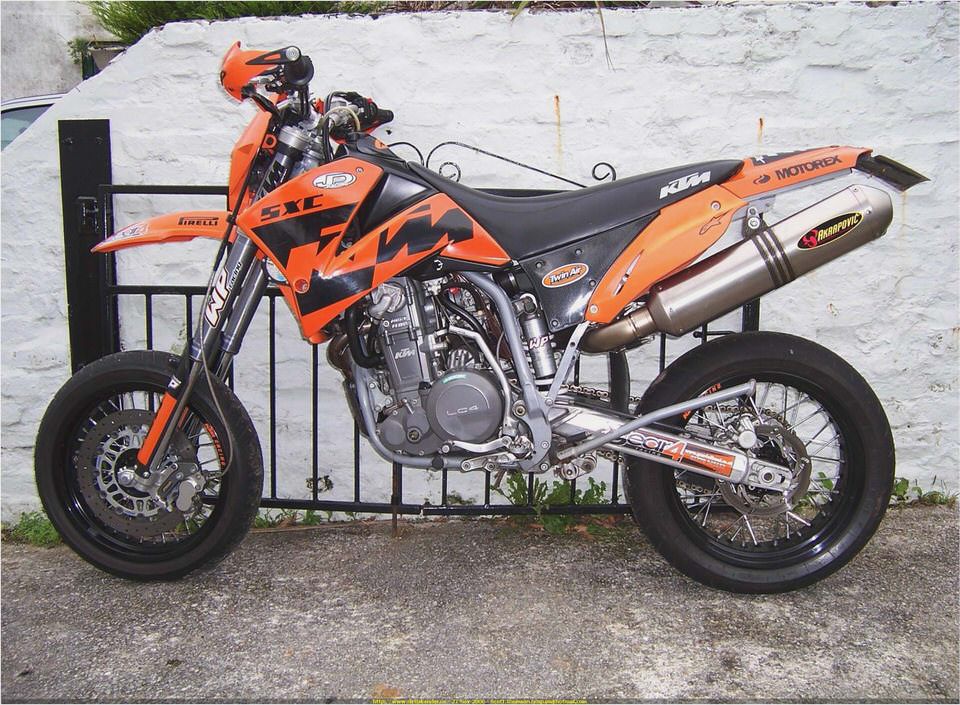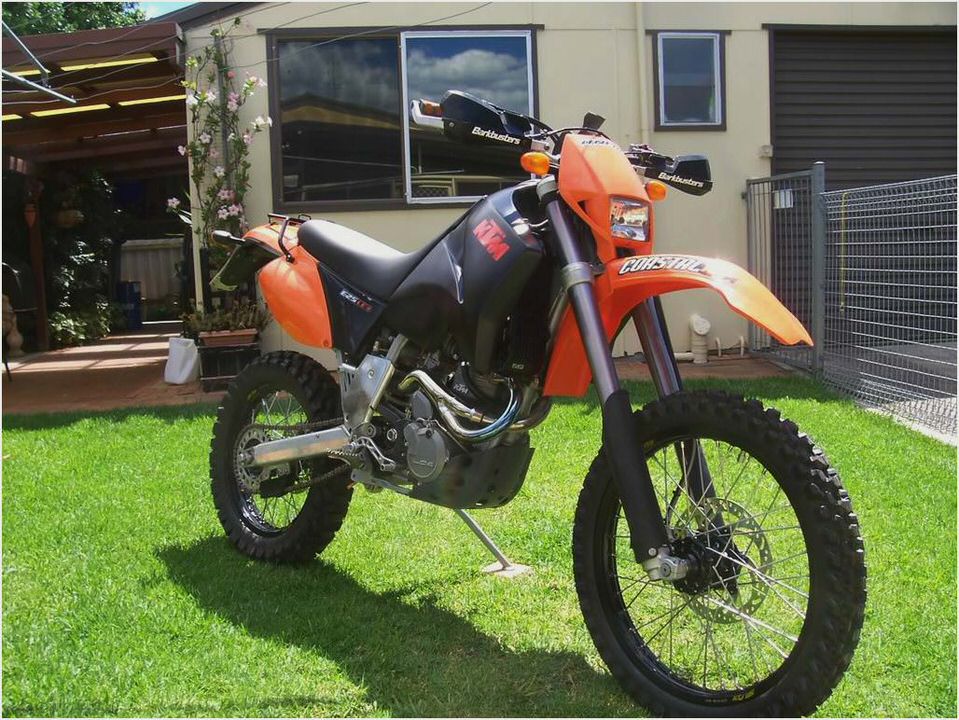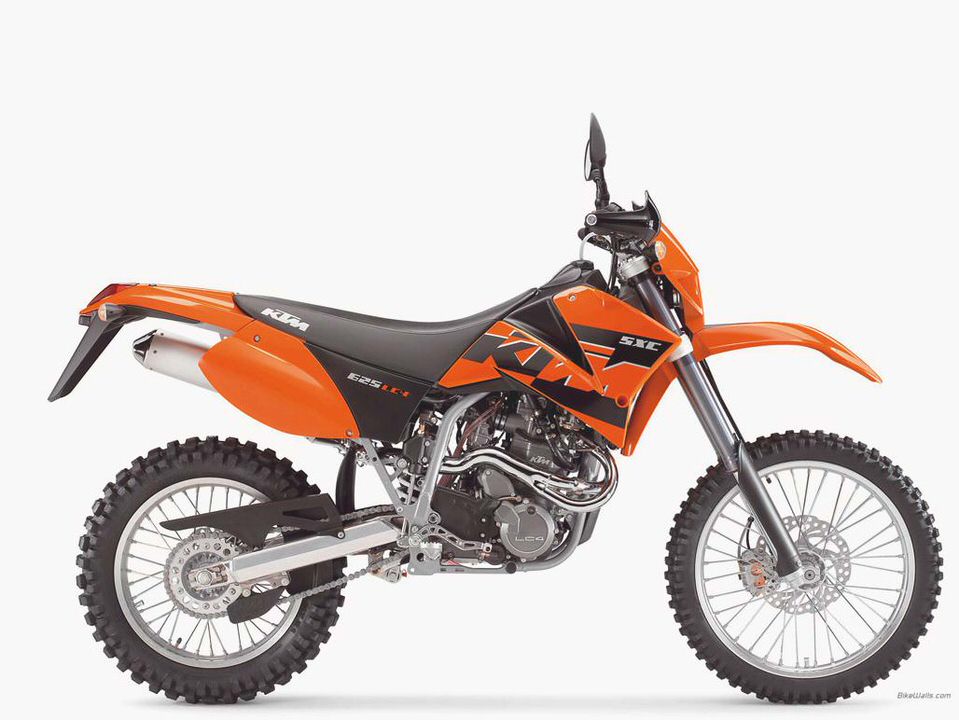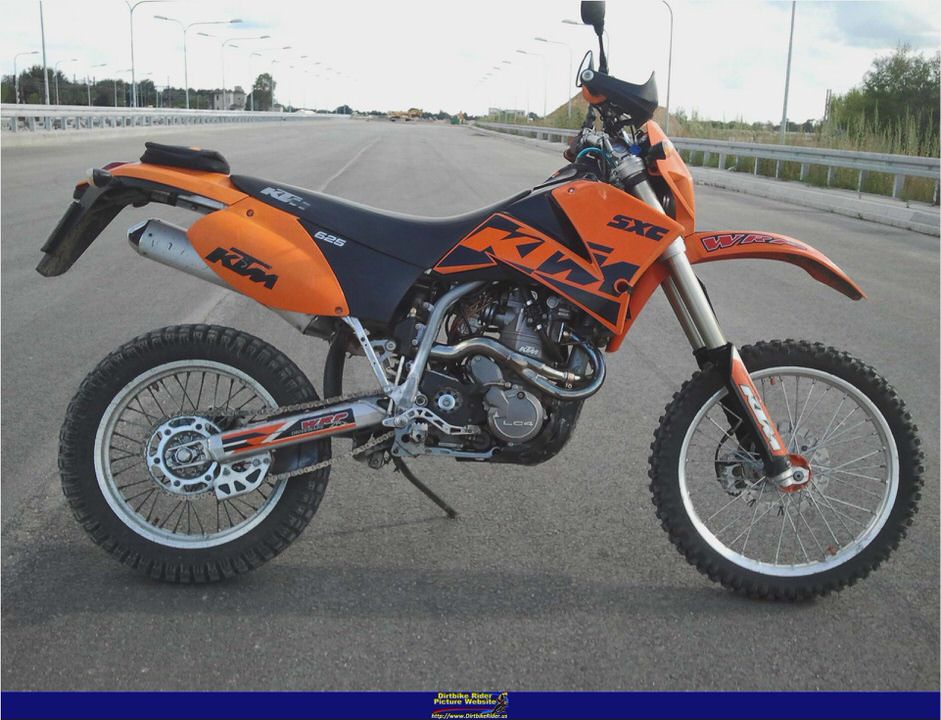 Hot Bikes for Spring pt 1: KTM RC8 R Track
Full Test: 2008 KTM EXC range MotoOnline.com.au
Under the Skin of a KTM RC8 R-Powered Sidecar Racer News
Bundlr – 2012 KTM 450 XC-W
KTM 990 Adventure