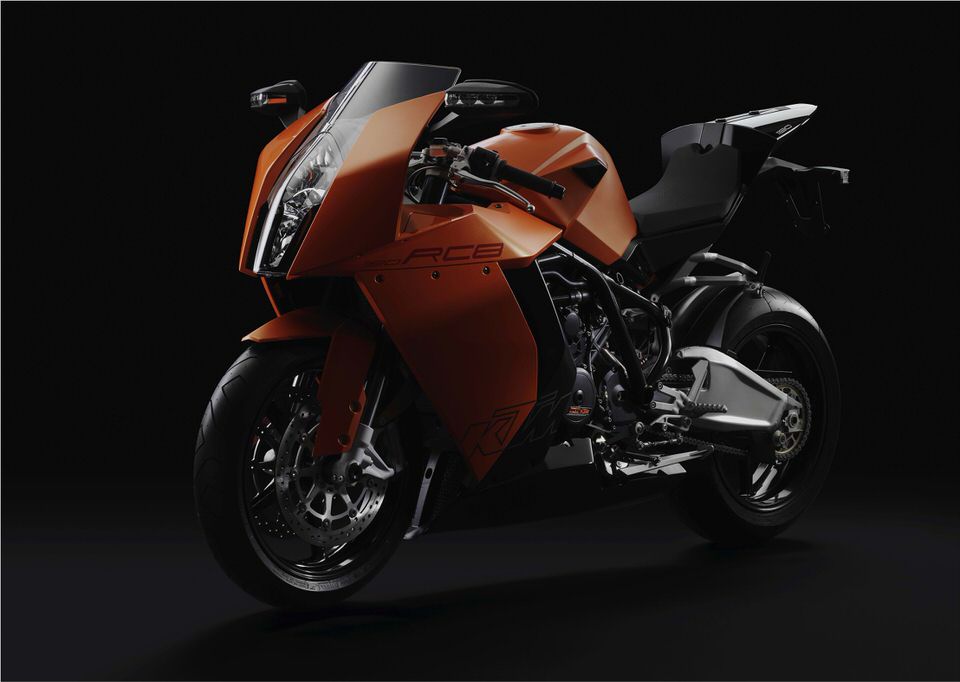 w BW Special Report – Edited by webBikeWorld Staff
The New KTM RC8 Superbike!
Photos Courtesy of KTM. Photographers: H. Mitterbauer (Studio photos). P. Friedl (Track photo). R. Schedl (KTM On-track).
More: Stefan Nebel named as KTM RC8 test rider (below )
KTM 1190 RC8: Official Superbike premiere in Milan!
KTM first released some computer-generated images of the RC8 in 2005 and although they looked very intriguing, we weren't sure if the images were an in-hour design exercise or if the bike would really be developed. Well, lo and behold, here it is, two years later, and in almost identical form to the original concept!
KTM, the leader in the production of sports motorcycles, now celebrates a milestone in the company history with the world premiere of the first ever "Made in Austria" Superbike, the KTM 1190 RC8. The bike was introduced in November 2007 at the EICMA international motorcycle fair.
KTM CEO Stefan Pierer unveiled the 1190 RC8 on Tuesday, November 6 at 13.00 hours to herald a new era in the company history. KTM presented the series version of the most elaborate development project ever undertaken by the company, which is at the same time the most powerful series motorcycle ever developed in Austria.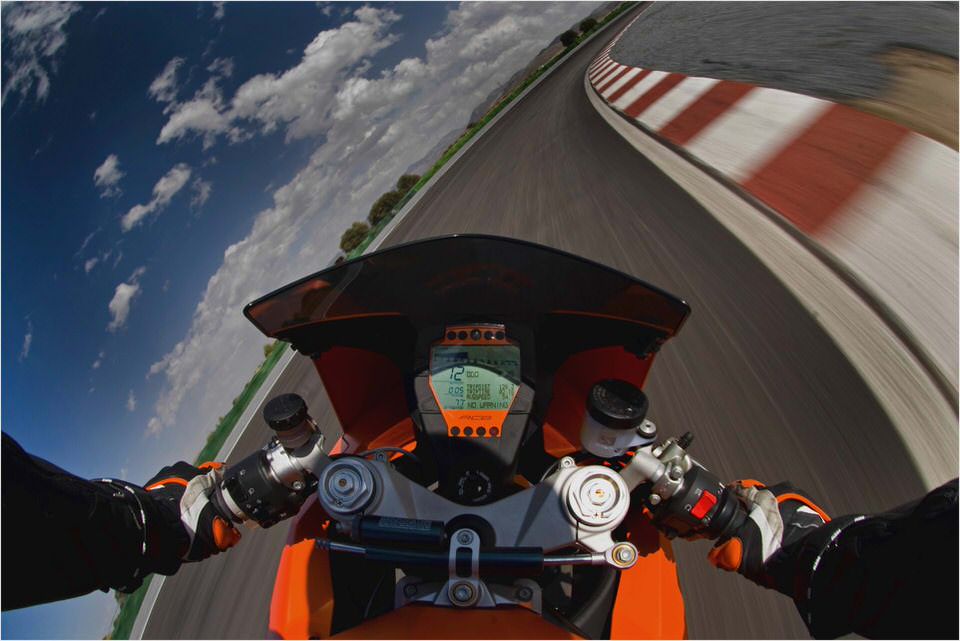 The world's leading manufacturer of off-road bikes has already proved itself with its innovations and has also caused a sensation with its outstandingly dynamic factory riders on the road racing circuit. Now KTM takes another crucial step towards having a complete range of unmistakable sports machines.
At the heart of the 1190 RC8 is the completely newly developed supersport two-cylinder based on the well known LC8 range of engines, which, with a top performance of 155 hp and a maximum amount of torque of 120 Nm delivers an overwhelming amount of power to the rider.
A unique light tubular steel frame, highest quality suspension and brake components and unusual technical solutions such as the exhaust positioned under the bike complete the 1190 RC8, which weighs just 200kg with a full tank. The result is a Superbike that truly lives up to its name in every sense of the word.
As a genuine KTM, the 1190 RC8 also exhibits its pure motor racing genes even from a distance. The new KTM Superbike, available in both color variations of orange/black and white/black will be available starting in March of 2008, just in time for the start of the new motorcycle season. We will post more details as they become available.
Here are some photos of this fantastic-looking machine, and.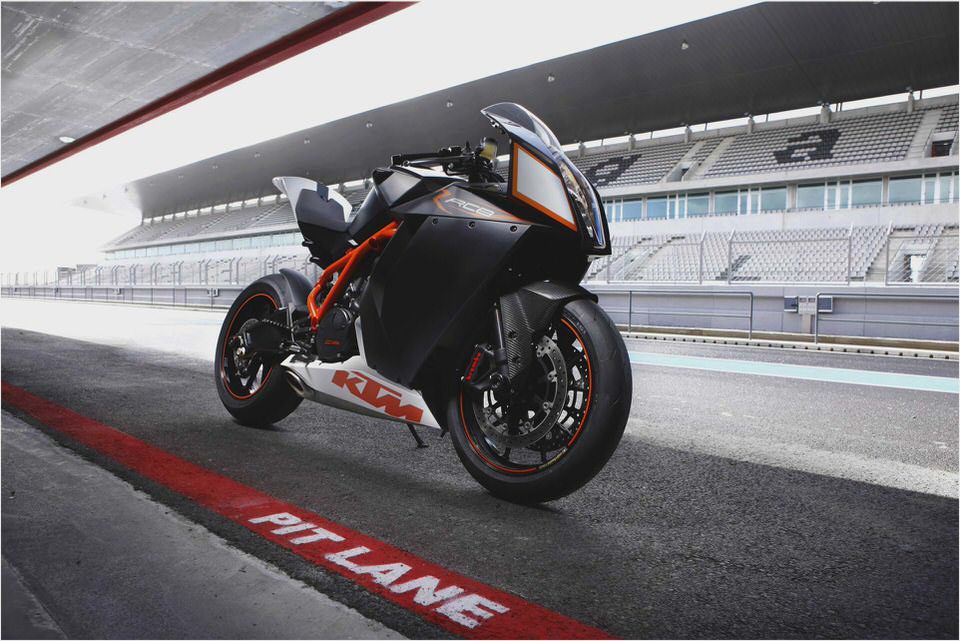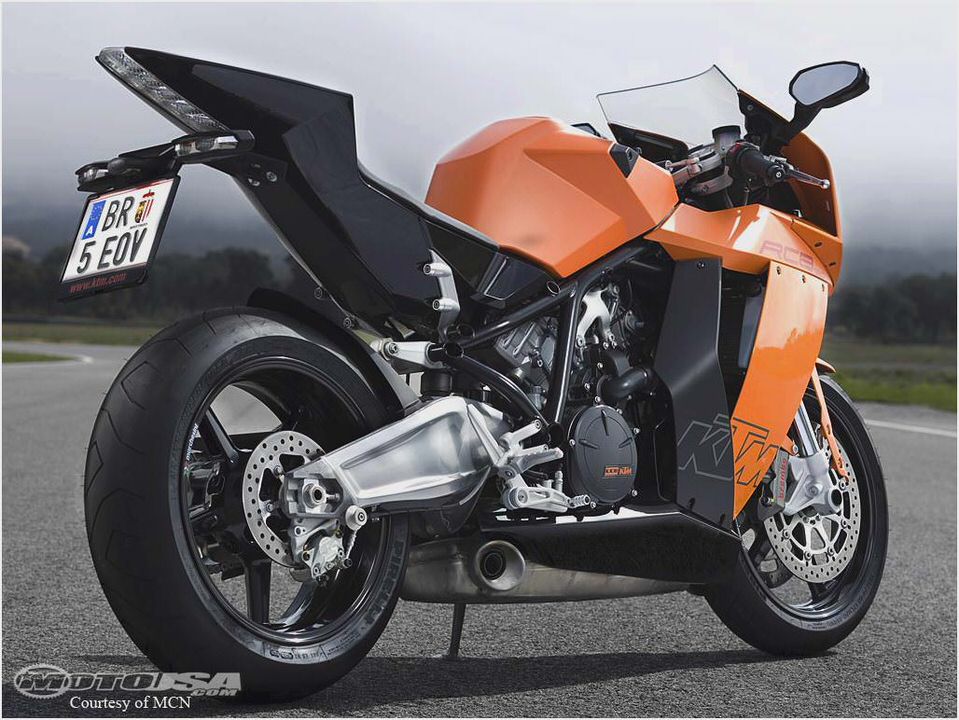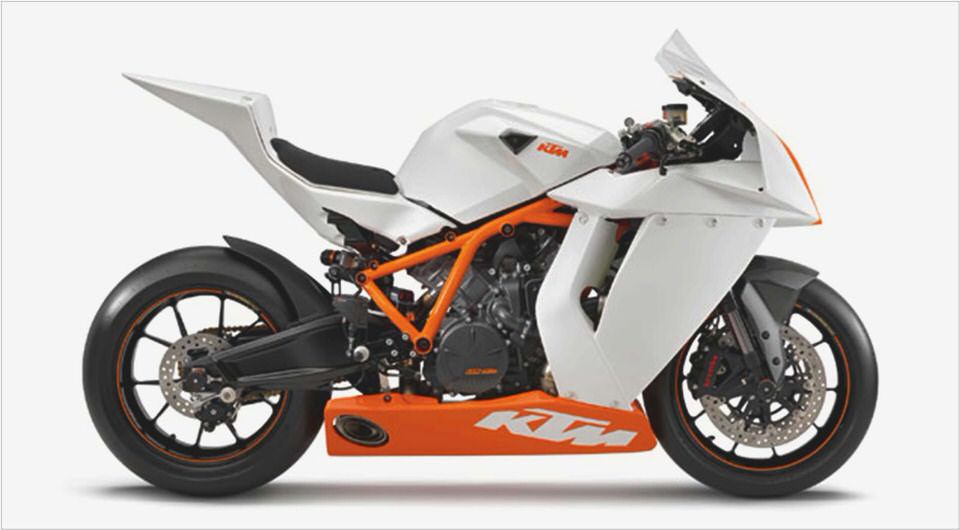 2008 KTM 690 Enduro Review- KTM 690 Enduro Bike First Ride
2012 KTM 250 XCF-W First Ride Review- KTM 250cc XCF-W Specs- Photos
2012 KTM 450 SX-F Factory Edition- Riding Impression Review
KTM 640 Duke Review Car Motor Sport
KTM Duke 390 vs Kawasaki Ninja 300 Shootout MotorBeam – Indian…