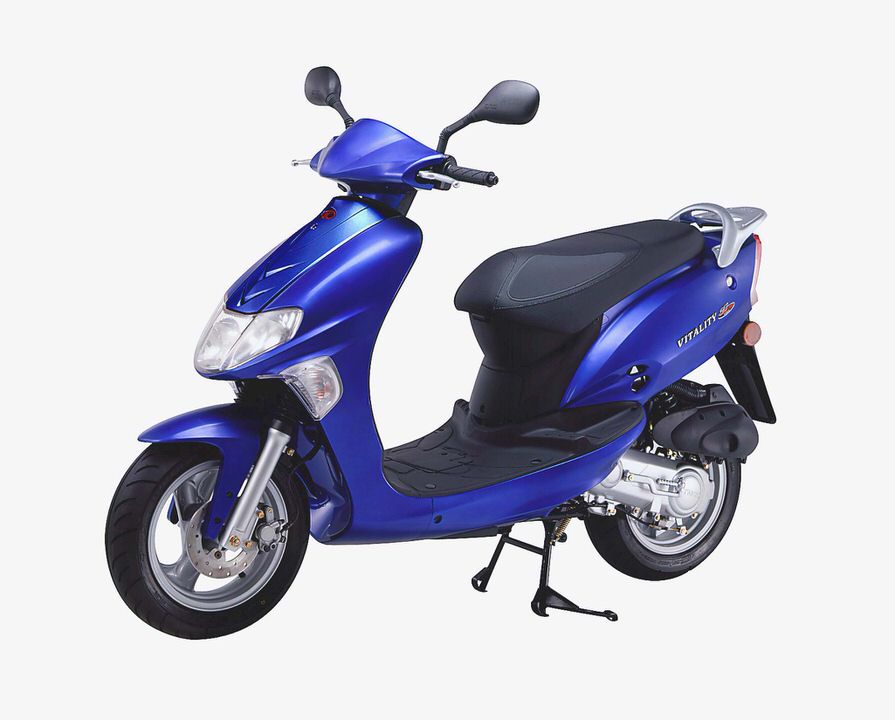 2005 Vitality 50
2005 KYMCO Vitality 50
Intro
The 2005 model year marked the debut of the Vitality, a scooter from Taiwanese motorcycle, scooter, and ATV manufacturer Kwang Yang Motor Co, Ltd. (Kymco). For its first year in the market, the Kymco Vitality was offered as a lone model. Kymco set the manufacturer's suggested retail price at $2,099.
The 2005 Kymco Vitality is sometimes referred to with the addition of a 50 numerical suffix to denote the displacement of its engine at 49 cubic centimeters. (The displacement is rounded up to 50.) The engine itself is a four-stroke, air-cooled, single-cylinder unit, with a reed intake valve configuration and bore and stroke of 39 x 41.4 millimeters (1.54 x 1.63 inches). Although riders can turn on the engine with the scooter's electric starter, Kymco added a kick starter as a back-up.
The engine on the 2005 Kymco Vitality is mated to a Continuously Variable Transmission, an automatic gearbox that can improve fuel efficiency by having an unlimited choice of effective gear ratios to choose from. Completing the powertrain is a chain drive, and each 2005 Vitality scooter has a peak fuel capacity of 1.3 gallons (5 liters).
Each 2005 Kymco Vitality uses a front-disc-brake rear-drum-brake set-up for its stopping prowess. A telescopic fork and twin-sided swing arm with rear shock comprises the scooter's suspension. The 2005 Vitality rides on 12-inch aluminum wheels wrapped in tubed tires.
The 2005 Kymco Vitality has fenders, fork guards, and side covers over its solid steel frame, and sports a blue or red color finish. A center stand below the scooter enables the driver to park the scooter with ease. Digital instrumentation on the 2005 Vitality consists of a clock, trip odometer, speedometer, and fuel level warning gauge. A halogen headlight and pair of rearview mirrors help enhance visual perception.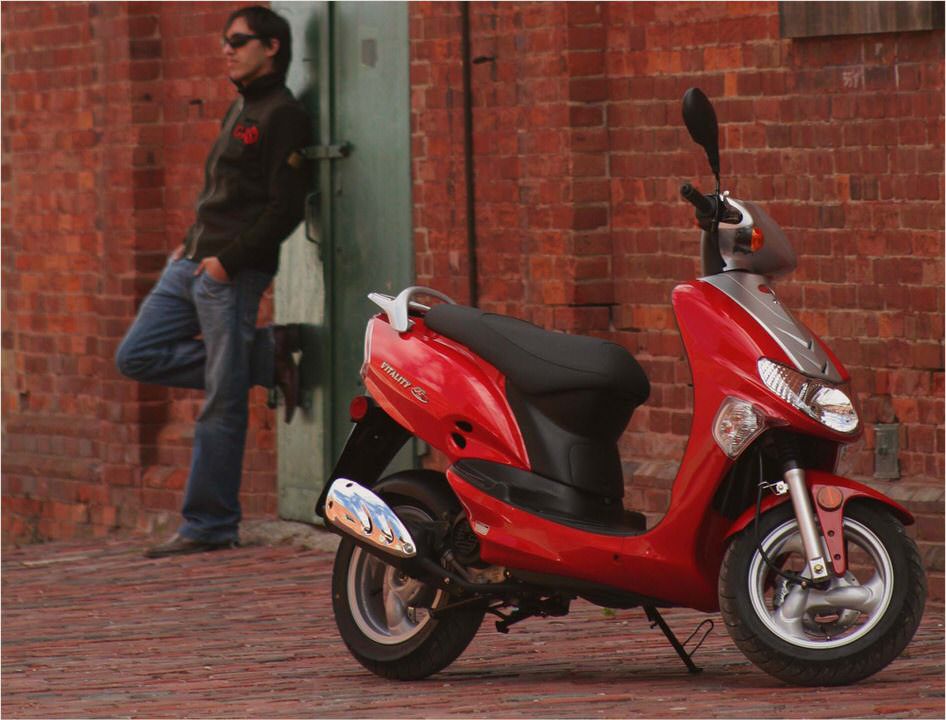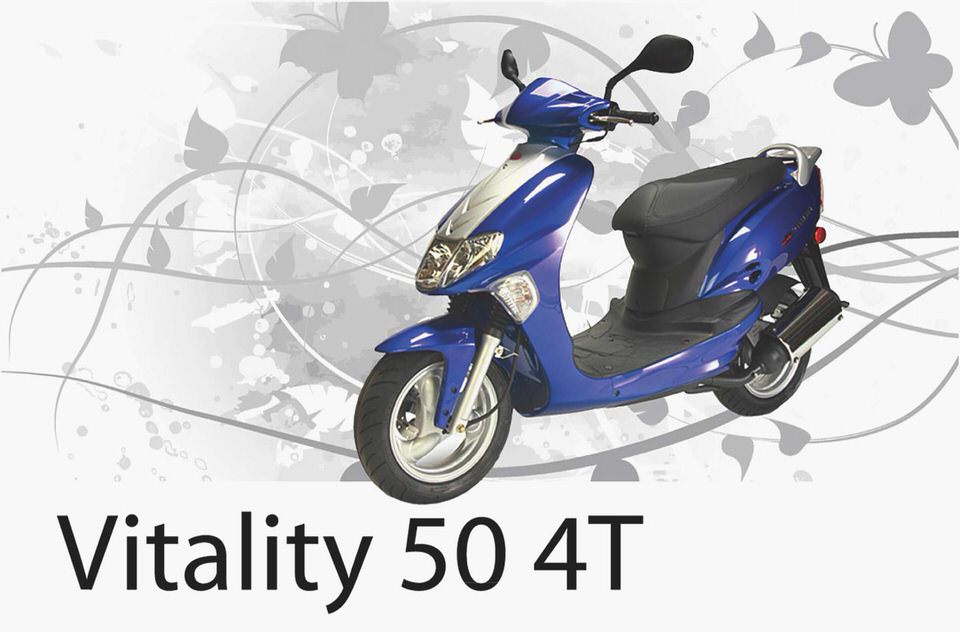 For storage, each 2005 Vitality has a rear rack, under-seat and lockable compartments, and a place to hang a helmet.
Each 2005 Kymco Vitality has a length of 75 inches (1,905 mm), width of 28 inches (1,066.8 mm), height of 42 (1,066.8 mm), and wheelbase of 51 inches (1,296 mm). The one-piece vinyl seat on the scooter, which accommodates only one occupant (the driver), is set at a height of 32.8 inches (835 mm). The dry weight is estimated at 213 lbs. (96.6 kilograms).
The 2005 Kymco is a nifty little bike, with a moderate amount of power, acceptable braking and handling ability, considerable amount of storage, and relatively lightweight build and design. Customers looking for a no-frills scooter may do well with this one.
New For 2005
This is the first model year of the 2005 Kymco Vitality; all exterior design features were new.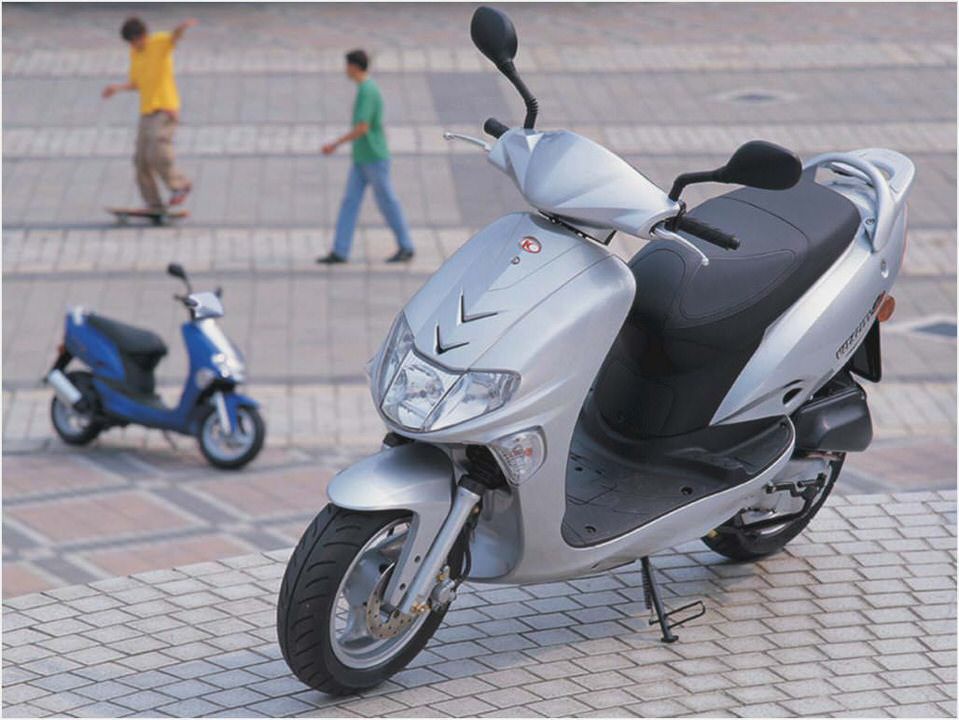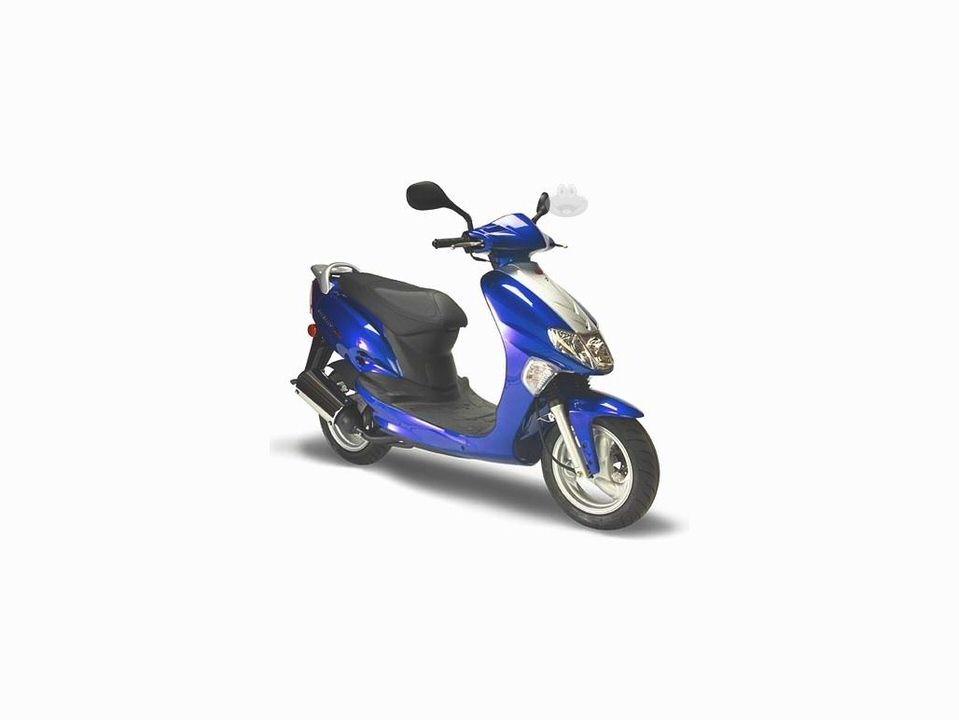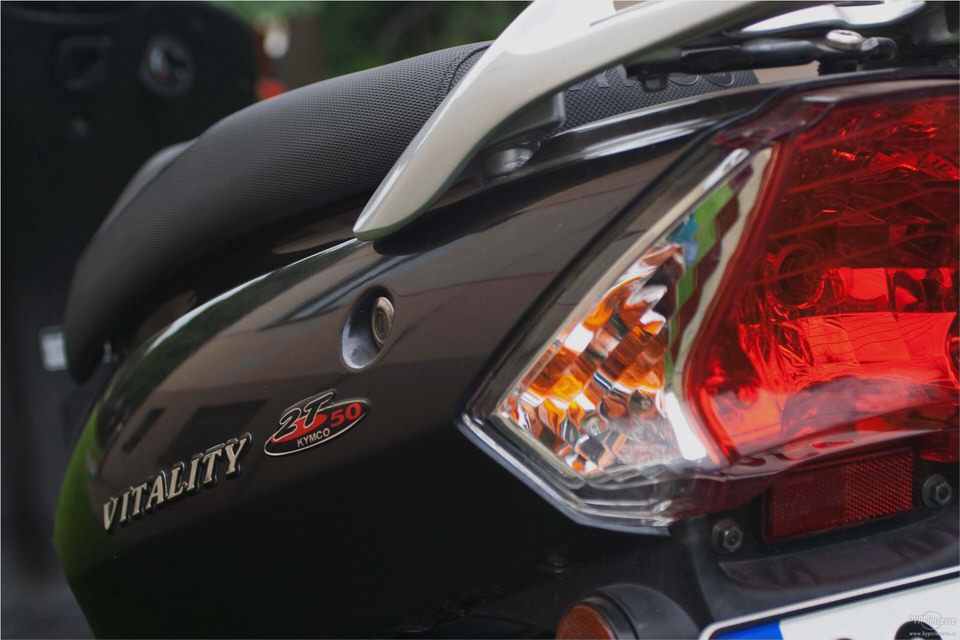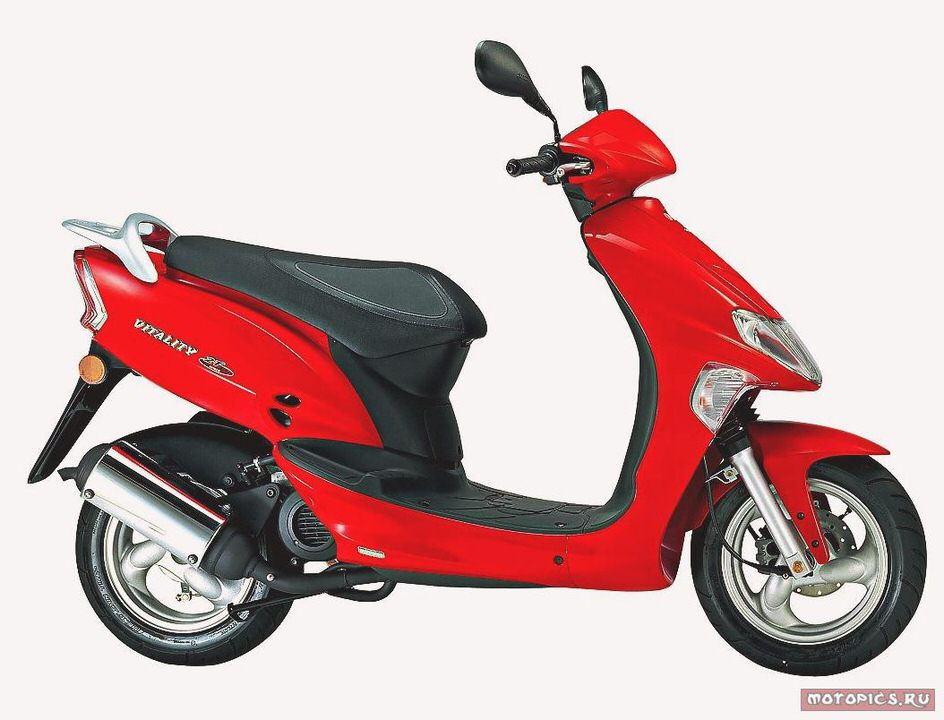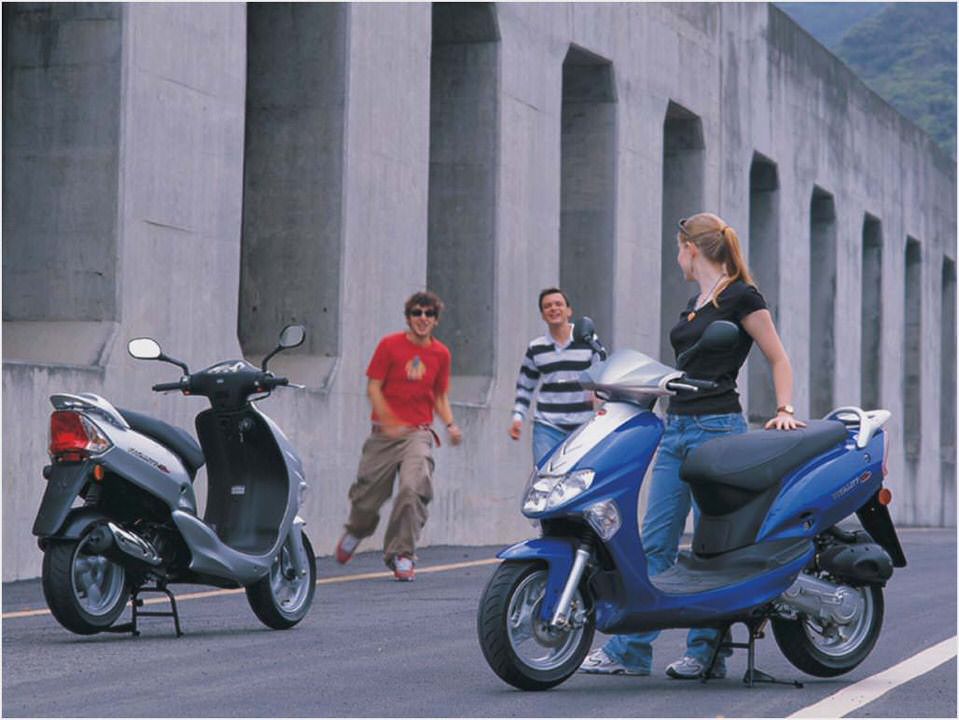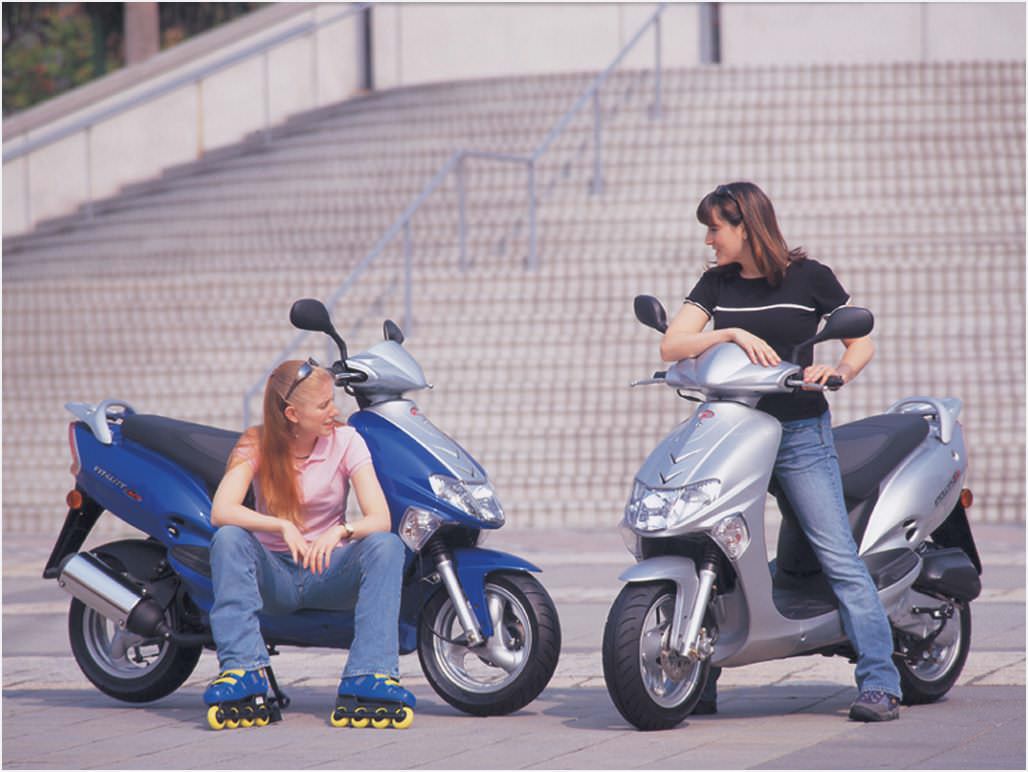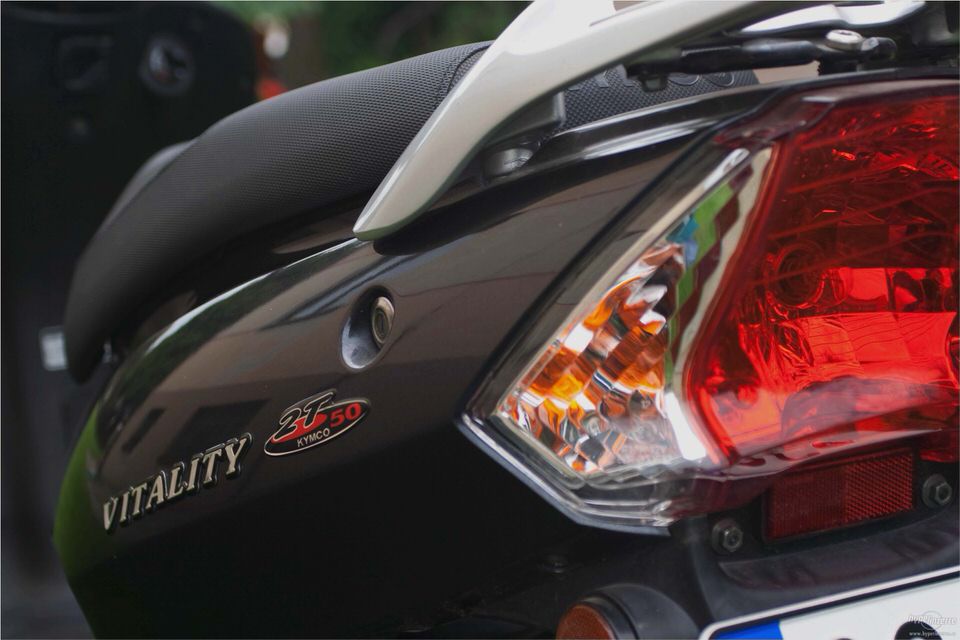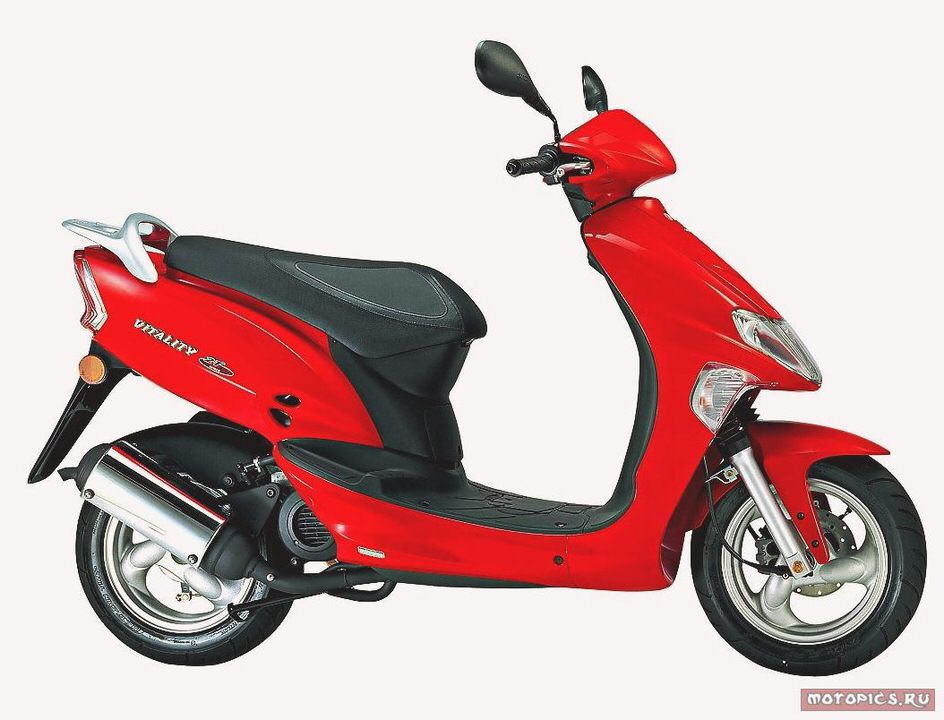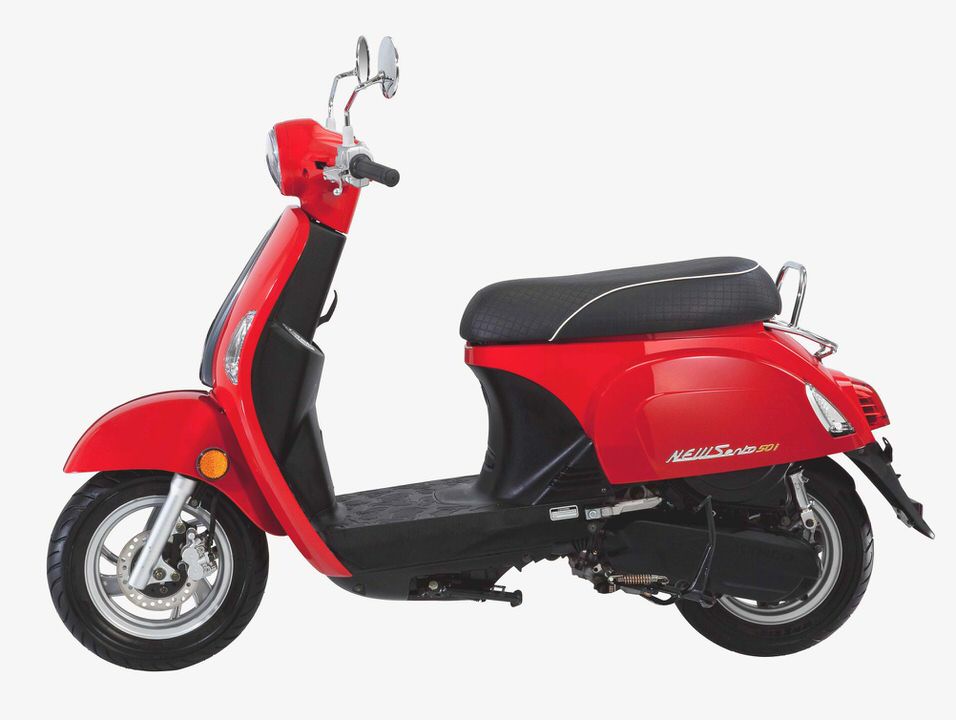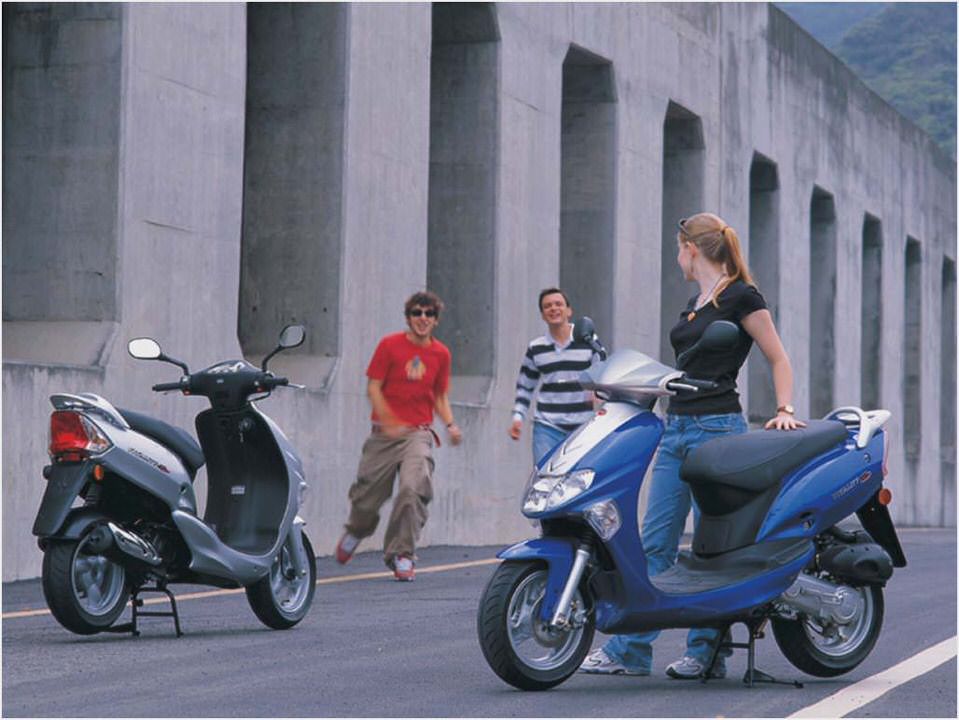 Kymco Like 50 & 200 Motor Scooter Guide
Test Kymco XCITING 500 Motors TV
Kymco Super 9 Motor Scooter Guide
How to Upgrade Performance on a Kymco 50 CC Scooter eHow
Kymco Scooter Index Motor Scooter Guide