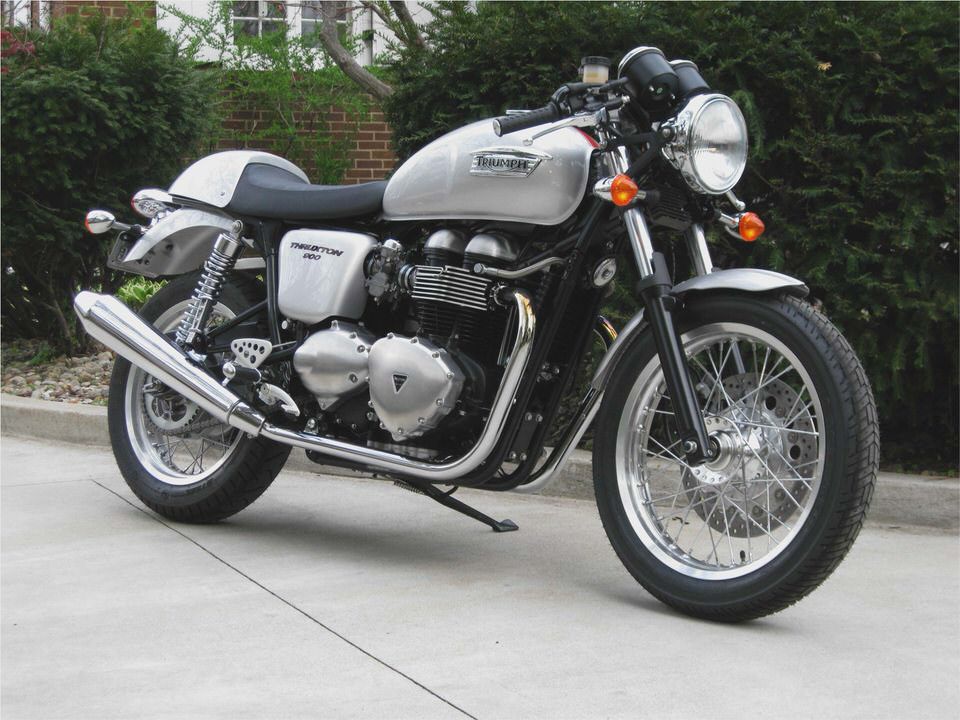 2005 Triumph Thruxton 900
2005 Triumph Thruxton 900
2005 Triumph Thruxton 900
The past is a glorious place to visit, for a brief time at least. But the past can also teach us much and one lesson has stood the passage of time – that the raw essence of motorcycling transcends all technology. What a bike is, and represents to the owner, is very nearly as important as what it does.
And all that's really needed, for many are an engine, two wheels and a pair of handlebars.
A fact the Thruxton 900 underlines so elegantly. Drawing on the Spartan café racing machines of the sixties and taking its name from the near-mythic racing Triumphs from the same era, its 865cc air-cooled twin cylinder power plant looks and feels like a motorcycle engine should – real. The engine has the mellow 360° firing interval of the Bonneville but features 'hot' camshaft profiles, a compression ratio of 10.2:1 and megaphone-style exhausts.
Peak power output of 70PS is delivered at 7,250rpm and peak torque of 72Nm arrives at 5,750rpm.
Wrapping the motor is a precisely crafted chassis that inspires confidence. The sturdy, spring preload adjustable, 41mm telescopic forks and twin rear shocks give superb suspension action and compliance. Sharp steering geometry, with rake and trail set at 27°/97mm is allied to a wheelbase of 1477mm, while the 18inch front wheel aids steering input.
A fully floating 320mm front disc and twin-piston brake caliper provide powerful, but sensitive, braking performance and the tubular steel twin cradle frame and box section swingarm easily contain the engine's increased power output.
With its perfectly proportioned, evocative silhouette the Thruxton is a truly beautiful machine. It captures the very essence of the café racer look – the shorty-style front mudguard, rakish clip-on handlebars, distinctive seat hump and spartan elegance – and matches it to exhilarating, fluid performance. This fusion of original style and sporty delivery appeals to the imagination of today's younger riders seeking a distinctive and involving experience.
Colour options available are Jet Black plus, new for 2005, Racing Yellow and Caspian Blue all with a chequered flag tank graphic and silver mudguards. A comprehensive range of accessories, including less restrictive silencers (not for use on the road), fly screen, soft luggage and various chrome additions further enhance the Thruxton's scope for owner involvement and personalisation.
While many owners will want to make their mark on the Thruxton, many will be content with simply owning and enjoying it as it arrives from the factory. Either way – with a name that holds real magic for Triumph – the Thruxton is a machine built for pure riding pleasure.
Specification changes for 2005:
– New Racing Yellow and Caspian Blue paint schemes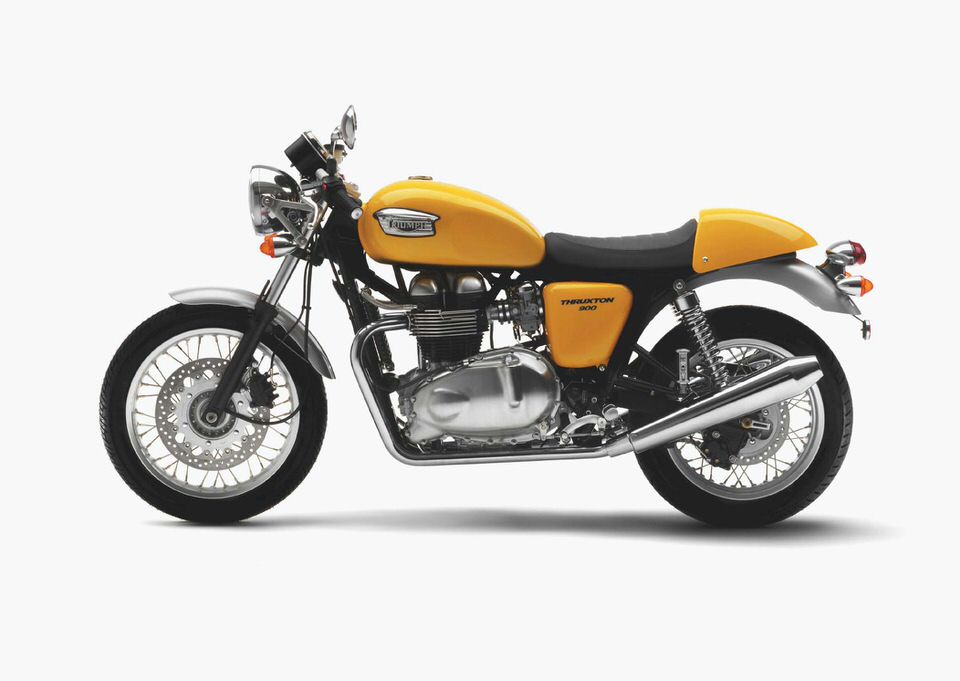 Triumph Modern Classics
A range of bikes that evokes Triumph's rich and unique heritage. Not just in the legendary styling and timeless design of the classic lines, but in the strength of engineering and excitement of the ride.
2005 Triumph Thruxton 900 Specifications
ENGINE
Type Air-cooled, DOHC, parallel-twin, 360º firing interval
Capacity 865cc
Bore/Stroke 90 x 68mm
Wheelbase 1490mm (56.7in)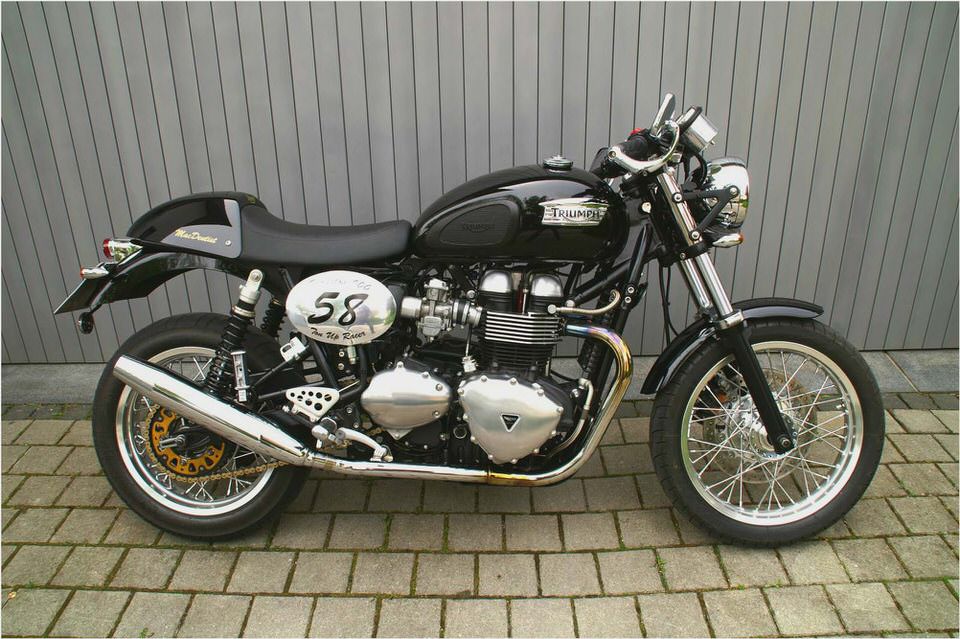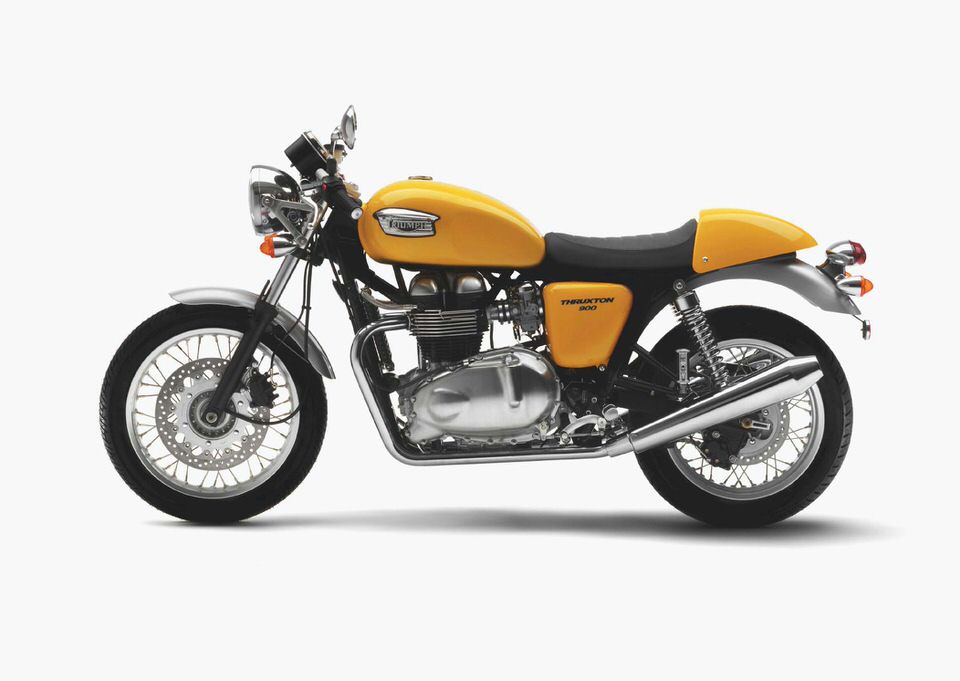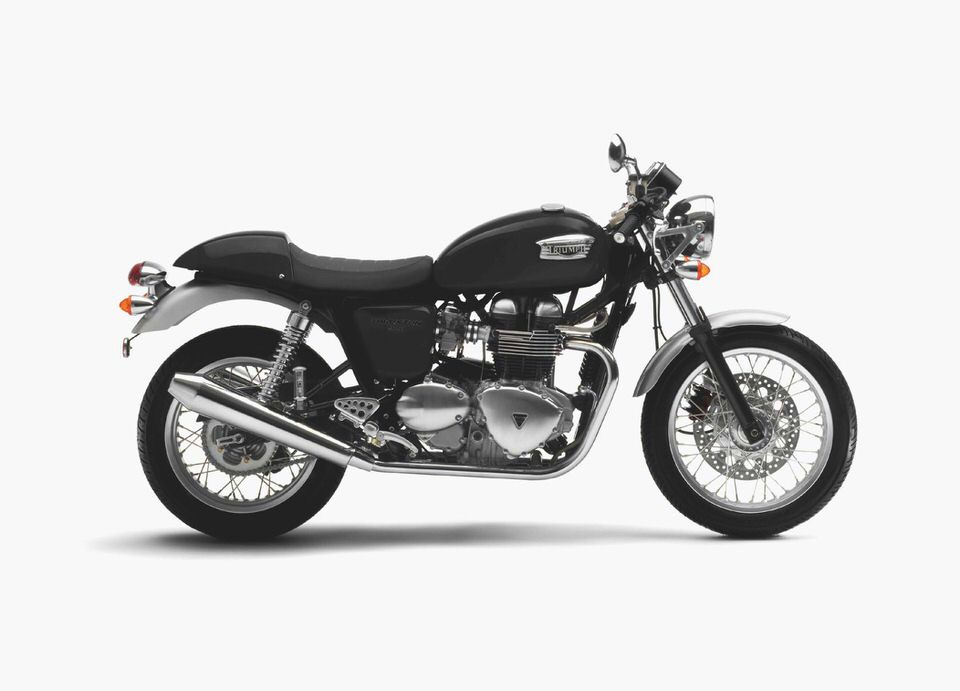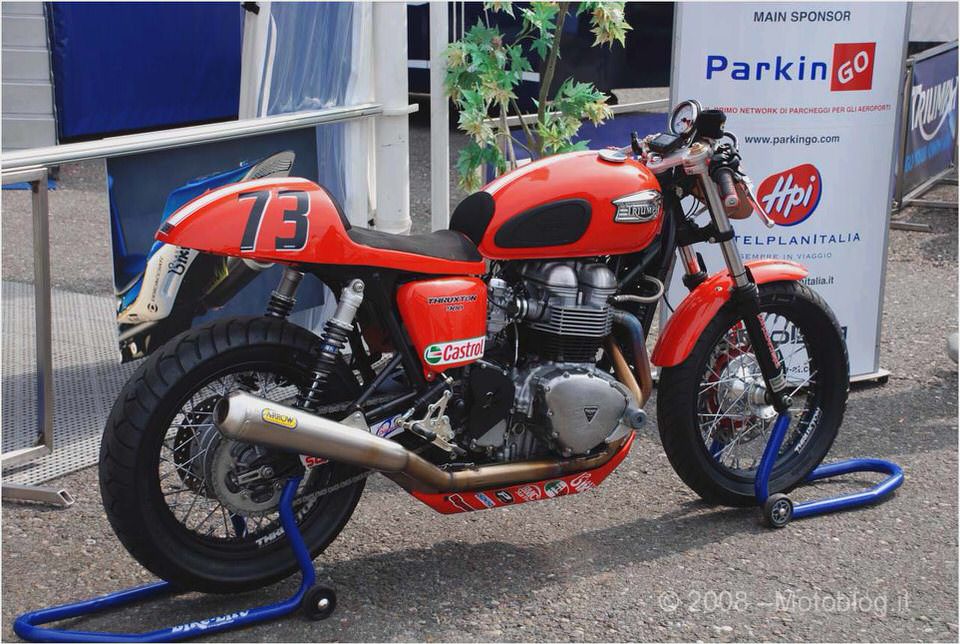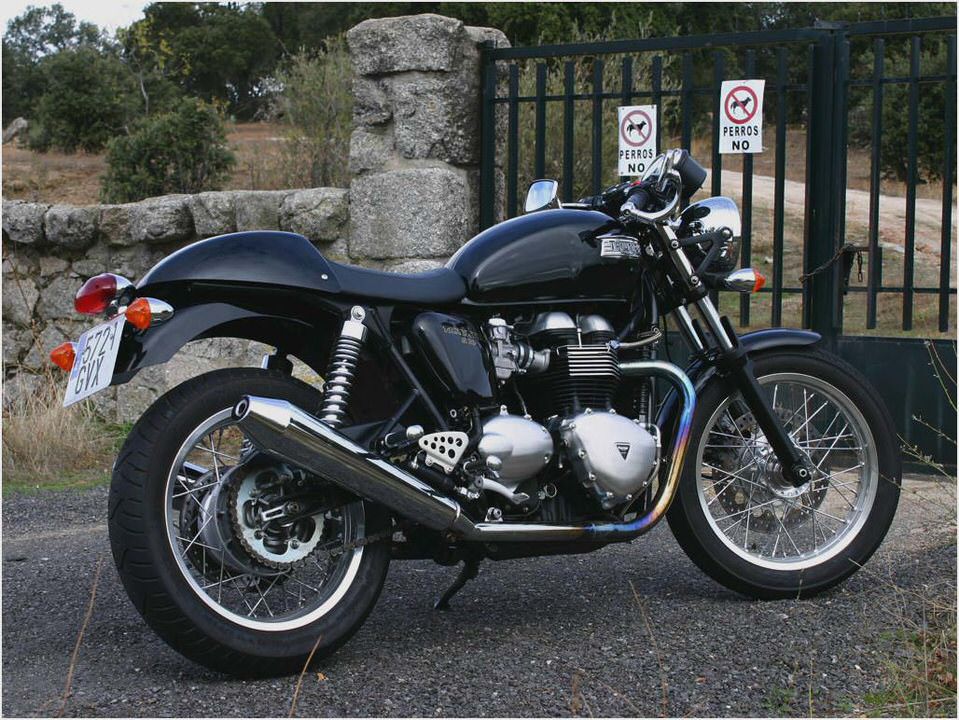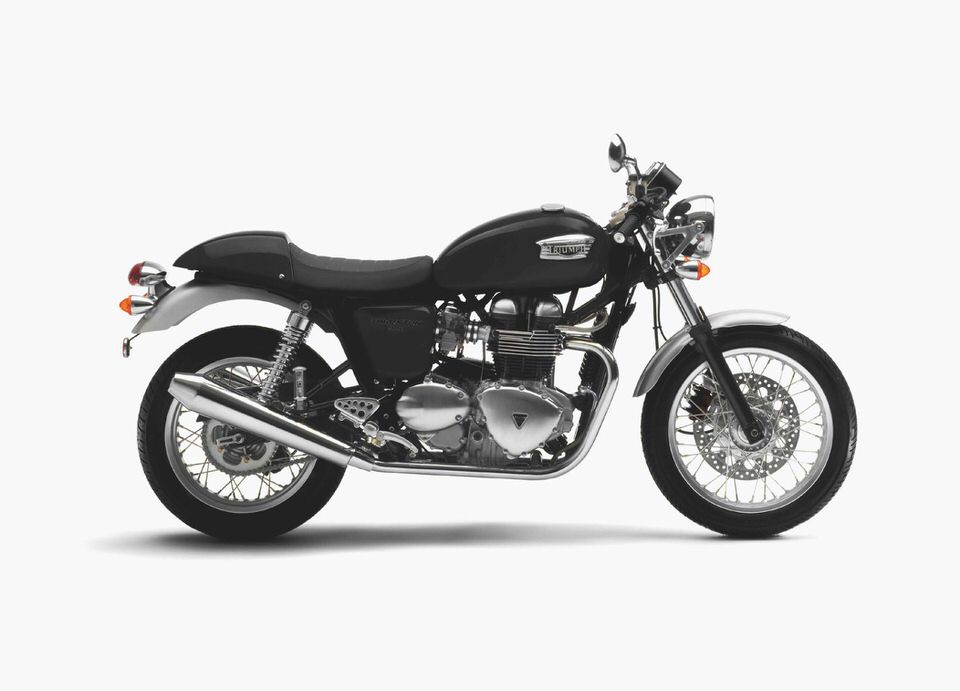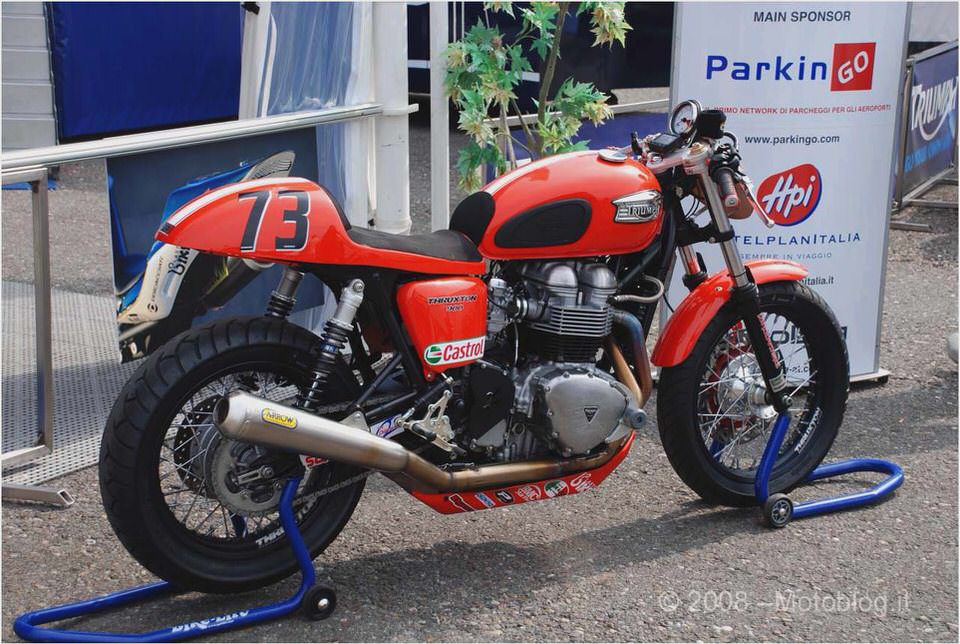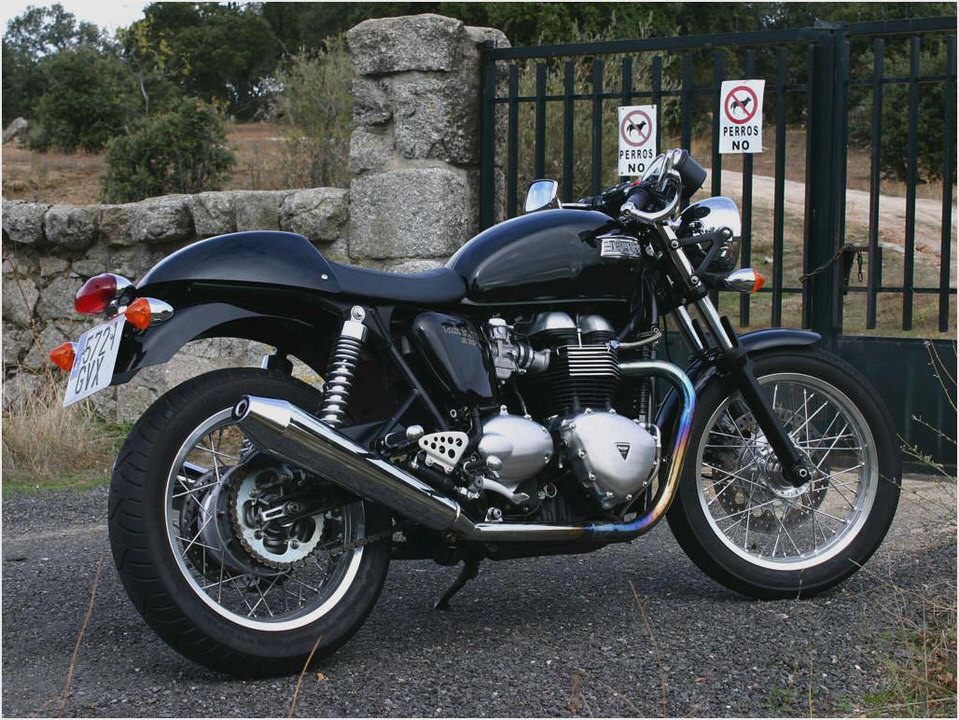 1997 Open Bikini Shootout –
Triumph T100C and T100R – The Real Classic Bike Guide – RealClassic.co.uk
Triumph Daytona Vintage Motorcycles
Kawasaki W650 and Triumph Bonneville – Road Test & Review – Motorcyclist Online
2005 Triumph Daytona 650