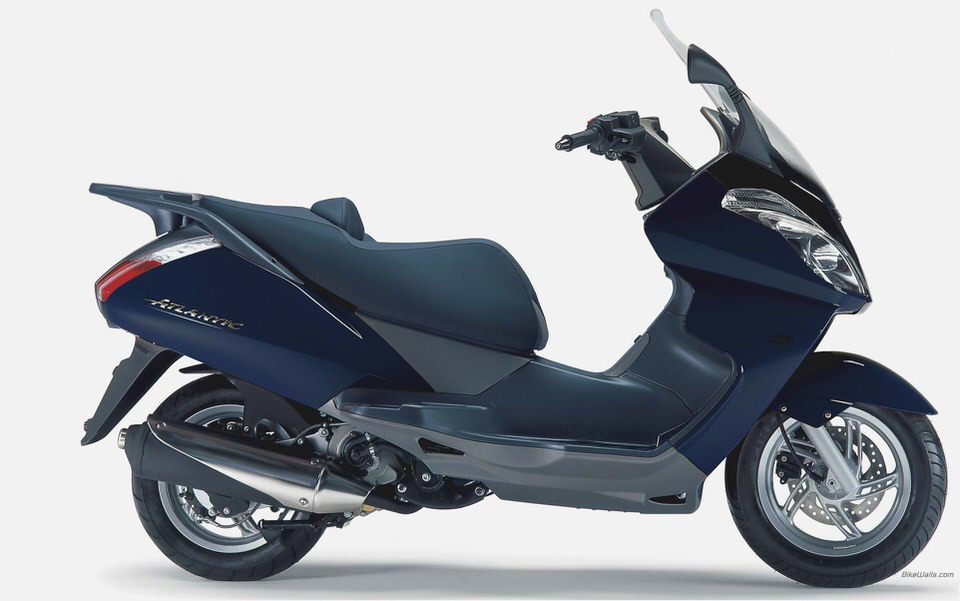 2006 Aprilia Atlantic 125-250
The Atlantic 125-250 is Aprilia's 'comfort' class scooter. Eye-catchingly original looks, dynamically elegant styling and advanced technology make the Atlantic 125-250 the perfect buy for riders seeking a safe, fast and comfortable commuter capable of nipping through the traffic in style. Between them, the two engine sizes satisfy all possible requirements.
The fast and nippy Atlantic 250 is a benchmark for other scooters in terms of performance, comfort and handling. The 125 features the same advanced technology, and is designed to offer maximum pleasure to riders who hold a B licence (for Italian legislation).
The Atlantic 125 and 250 share the same exceptional handling. Great performance is guaranteed in both cases by high-tech engines, with the 250 in particular leaving its rivals standing.
Every aspect of the Atlantic 125-250 has been designed to ensure a high level of comfort. Rider and passenger enjoy ample room, excellent wind protection and advanced ergonomics. Carrying capacity is generous, and active and passive safety are assured.
The Atlantic 125-250 is also easy and intuitive to ride and has the same unmistakable good looks of all Aprilia motorcycles and scooters.
The Atlantic 125-250 is strong in style. You simply cannot confuse the Atlantic 125-250 with other scooters. Its elegant, sophisticated lines turn heads wherever it goes and its aggressive looking twin headlight cluster gives the Atlantic 125-250 a sporty personality typical of all Aprilias.
Yet the Atlantic 125-250 is not just a pretty face! First and foremost it is a practical machine, and every detail has been designed for maximum functionality. Riding an Aprilia Atlantic 125-250 is a clear statement of individuality.
This practical, exclusive, generously equipped and eager-to-perform scooter is precisely what you need to stand out from the crowd in city traffic.
Its broad seat is anatomically shaped and incorporates lumbar support for fantastic comfort, easy riding and intuitive feel. Aprilia has also taken great care over the design of the ATLANTIC 125-250's platform, tapering it under the rider's legs to enable feet to be placed quickly and firmly on the ground at all times. The generously sized leg shield and high windshield provide first class protection against wind and rain.
The generous luggage rack incorporates grab handles for the passenger and enables a top box to be fitted quickly and easily with no extra brackets or mounting plates.
Carrying capacity is an important factor when choosing a scooter. The Atlantic 125-250 has incredible load carrying ability thanks to a spacious, illuminated, under-seat storage compartment, large enough to hold one full-face and one jet helmet. There is even a handy socket for recharging your mobile phone.
A second lockable storage compartment is incorporated in the leg shield. The roomy under-seat compartment can be supplemented by an optional 45 litre top box that can be fitted easily to the standard luggage rack The luggage rack can also be replaced by a practical passenger backrest. The chassis of the Atlantic 125-250 has been designed using all the experience of Aprilia's Racing Department to ensure maximum riding pleasure.
The high strength tubular steel frame incorporates a closed double cradle for maximum torsional rigidity and strength. This extremely rigid and efficient frame gives the ATLANTIC 125-250 flawless stability worthy of a much more powerful scooter.
The hydraulic fork features 35 mm stanchions and 105 mm wheel travel for an enjoyably precise ride with excellent suspension damping.
The engine-transmission assembly acts as the swingarm and is damped by a double chamber shock absorber. Preload can be adjusted to 5 positions to ensure maximum suspension efficiency whatever the load or road surface. Extended wheel travel (110 mm) also helps smooth out even rough, damaged asphalt.
The Atlantic 125-250 is equipped with 13 inch wheels and large tubeless tyres (110/90 at the front and 130/60 at the rear). In conjunction with the excellent frame, this advanced suspension system makes the Atlantic 125-250 extremely stable and intuitive to ride. Even novices will find riding effortless.
Wide profile tyres help the suspension absorb bumps while also guaranteeing safe braking.
In fact, braking is one of the strong points of the Atlantic 125-250. An integral braking system ensures powerful, safe and controllable braking on all road surfaces. The Atlantic 125-250 is also fitted with generous disks. The front disk is a 240 mm unit with floating calliper; the rear disk is 190 mm in diameter and features a calliper with three parallel pistons.
The principle of integral braking is simple. When you pull in the left lever (controlling the rear brake) the system operates all the pistons of the rear disk plus one of the pistons on the front brake calliper. A pressure delay device optimises timing and distributes braking pressure between the front and rear wheels to maximise effect and facilitate control by non-expert riders.
Integral braking significantly reduces braking distances and gives a far greater feeling of safety and control than conventional braking systems.
Advanced technology is another major plus point on the ATLANTIC 125-250. Modern, powerful and environmentally friendly engines make riding fun, safe and comfortable.
The 250 delivers a full 22 HP, with torque concentrated at the bottom of the engine speed range for brilliant acceleration from stationary. Performance is exceptional, both in acceleration and maximum speed, making the ATLANTIC 250 the perfect machine not just for city commuting but for out-of-town touring too.
The Atlantic 125 conforms to the legal limits for B licence holders, but its 15 HP is more than enough to ensure nippy acceleration in traffic and impressively fast cruising.
Both engines are liquid cooled, 4 valve units. A catalysed exhaust guarantees extremely low emissions and ensures that the Atlantic 125-250 complies with the latest emission control legislation.
Miserly fuel consumption and a generous 10.5 litre tank give the Atlantic 125-250 remarkable autonomy.
Colours;
Venice White
Main Blue
Peak Grey
Sideral Green
Accessories;
Aprilia offers a wide range of optional accessories to complement the already generous equipment of the ATLANTIC 125-250:
Street Case top box (in matching paintwork or standard black finish)
Leg cover
Large windshield with hand guards
Tunnel bag
Bodyguard armoured cable lock
Radio Mob Control
Technical Specifications;
Engine – Horizontal single cylinder four-stroke. Forced liquid cooling with centrifugal pump. Overhead cam, four valves.
Fuel – Unleaded petrol.
Bore and stroke – 57 x 48.6 mm (125 cc), 72 x 60 mm (250 cc).
Displacement – 124 cc; 244 cc.
Compression ratio – 12.5:1 (125 cc), 11:1 (250 cc).
Max. power – 15 HP at 9500 rpm (125 cc), 23 HP at 8000 rpm (250 cc).
Max torque – 12 Nm at 8000 rpm (125cc), 20.2 Nm at 6500 rpm (250 cc)
Fuel system – Carburettor.
Ignition – Electronic CDI with automatic advance.
Starting – Electric.
Alternator – 12 V – 180 W (125cc), 12V – 235 W (250cc)
Lubrication – Wet sump. Forced lubrication with mechanical oil pump.
Gearbox – Automatic converter.
Clutch – Automatic centrifugal dry clutch.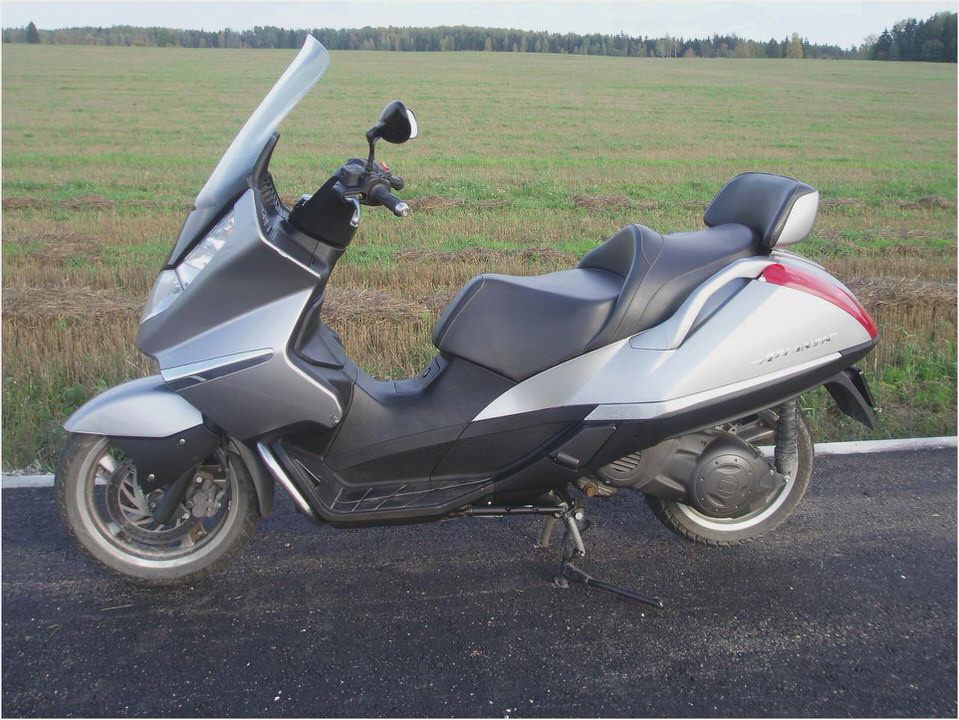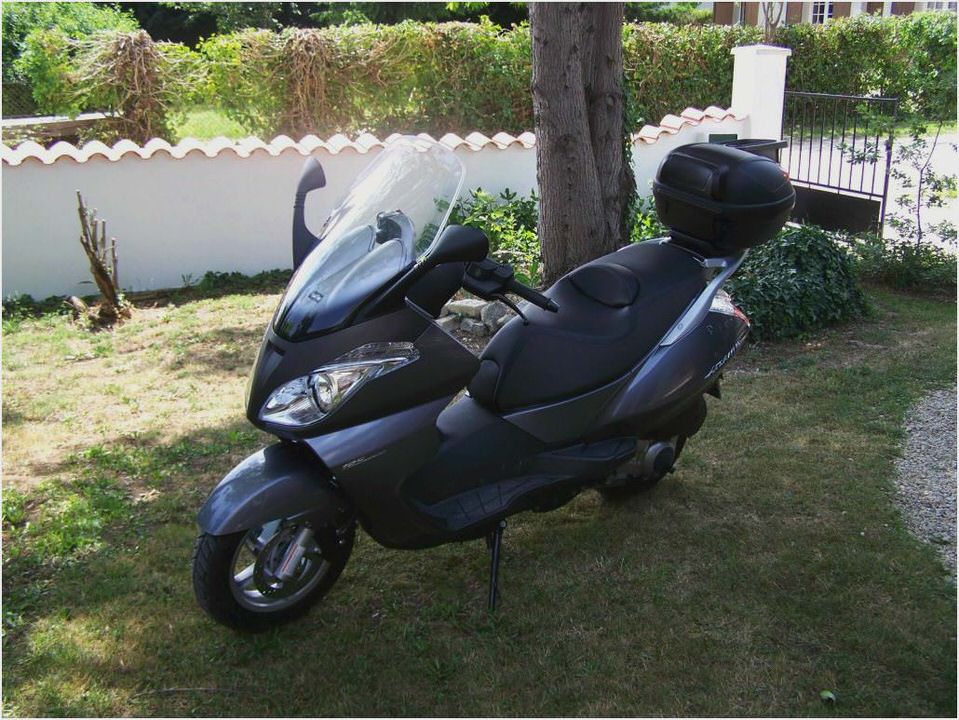 Primary drive – V belt.
Final drive – Gearbox.
Frame – High strength steel with closed double cradle.
Front suspension – 35 mm hydraulic fork. Wheel travel 105 mm.
Rear suspension – Engine assembly acting as swingarm. Double chamber hydraulic shock absorber with 5 positions for spring preload. Wheel travel 110 mm.
Brakes;
Front – 240 mm stainless steel disk with floating three pistons calliper and integral braking.
Rear – 190 mm stainless steel disk with integral braking.
Wheels – Light alloy.
Front – 3.00 x 13.
Rear – 3.50 x 13.
Tyres – Tubeless.
Front – 110/90-13.
Rear – 130/70-13.
Dimensions;
Max. length – 2100 mm
Max. width – 900 mm
Max. height – 1370 mm
Wheelbase – 1470 mm (125cc) – 1480 (250cc)
Seat height – 770 mm with rider seated
Tank capacity – 10.5 litres (2 litre reserve)
Accessories;
Street Case top box (in matching paintwork or standard black finish)
Leg cover
Large windshield with hand guards
Tunnel bag
Bodyguard armoured cable lock
Radio Mob Control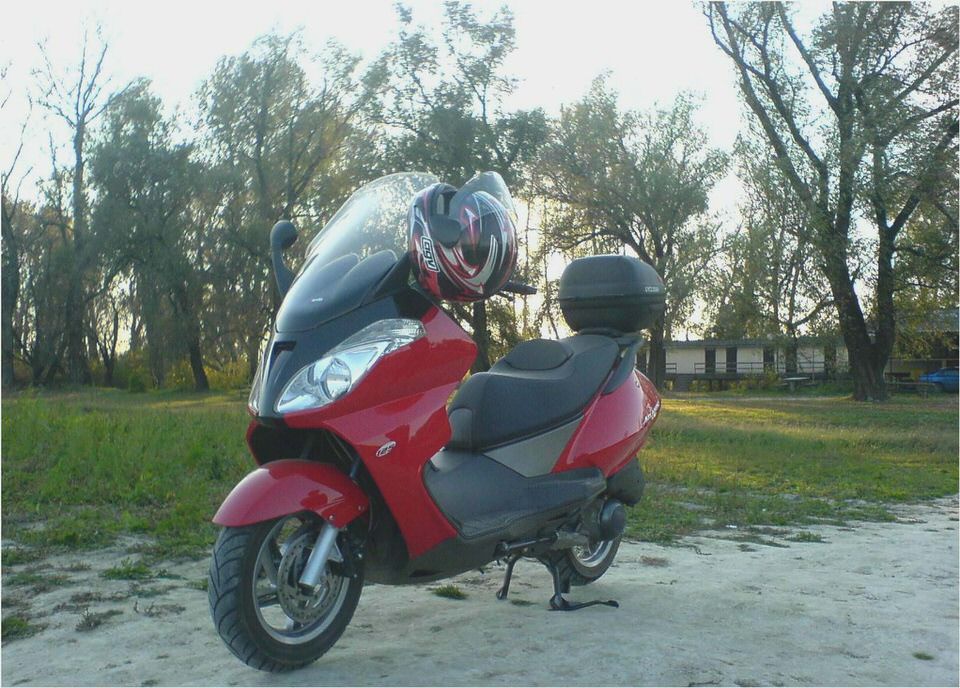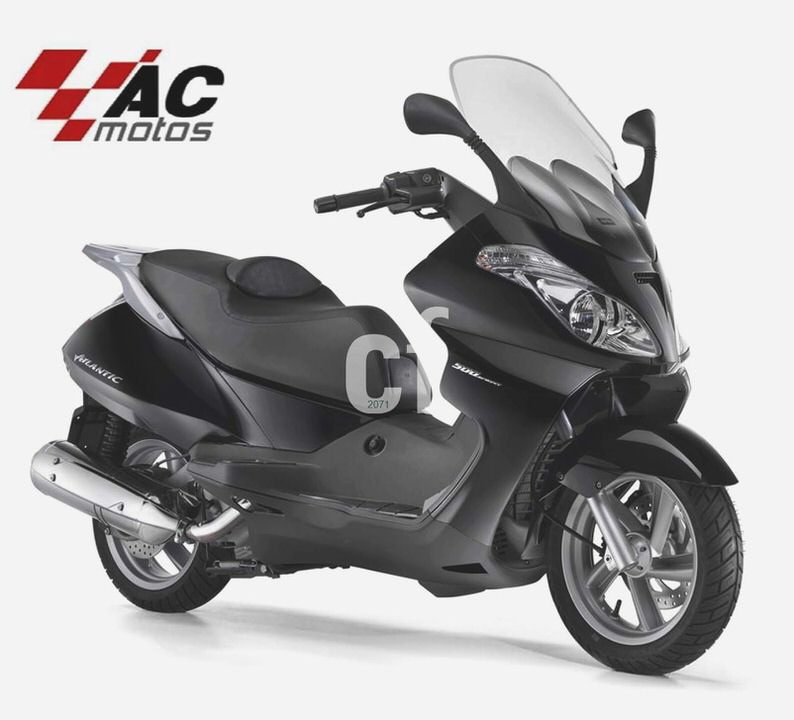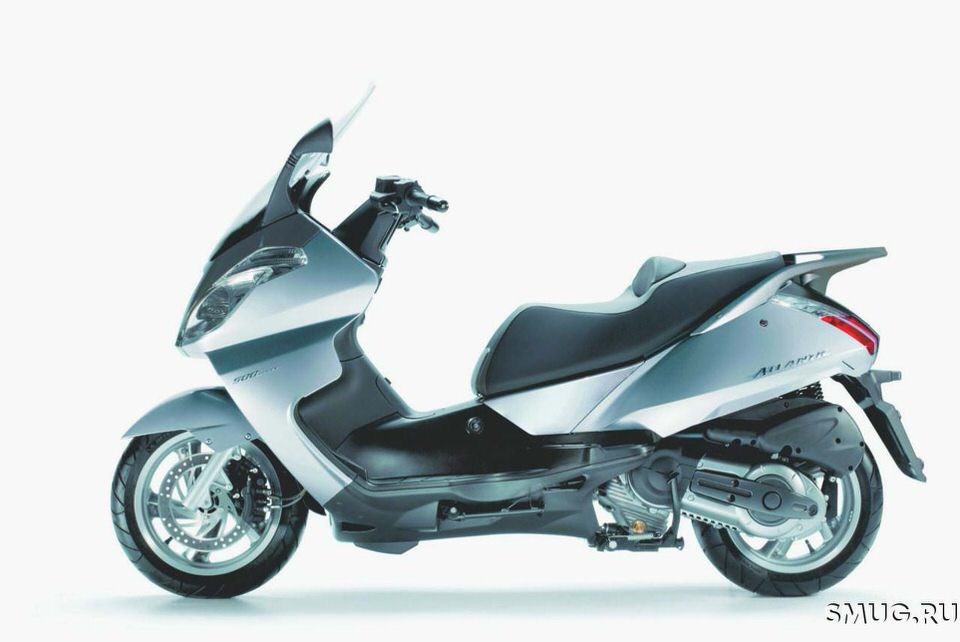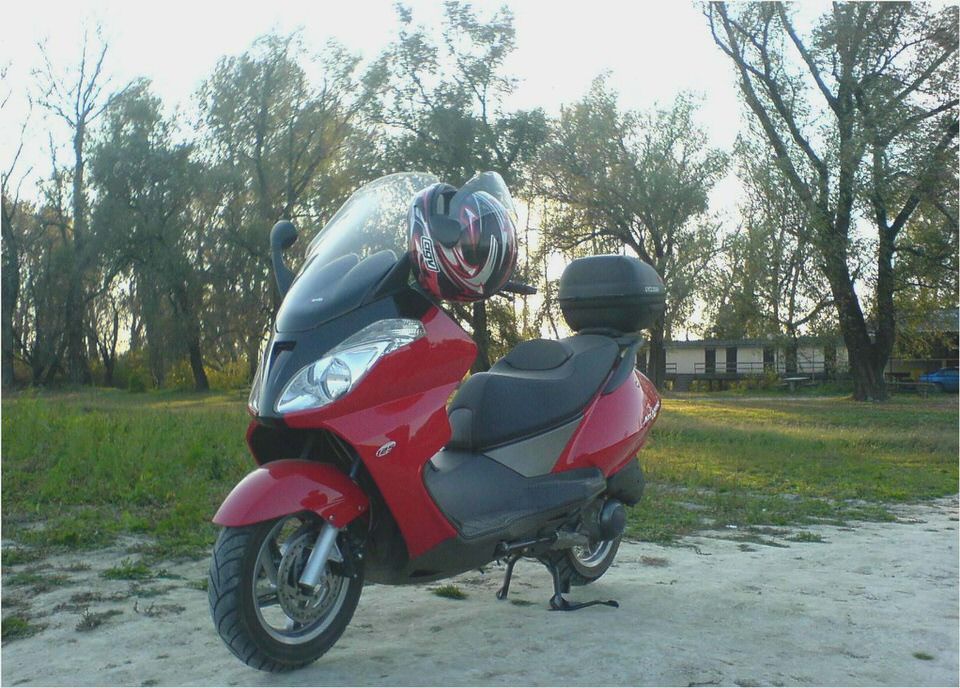 2011 Aprilia Shiver Review
2012 Aprilia Shiver 750GT ABS Review : Motorcycle Extreme Review
2007 Aprilia
Aprilia Tuono 1000 R Factory manual, review
2011 Aprilia RSV4 R-Aprili