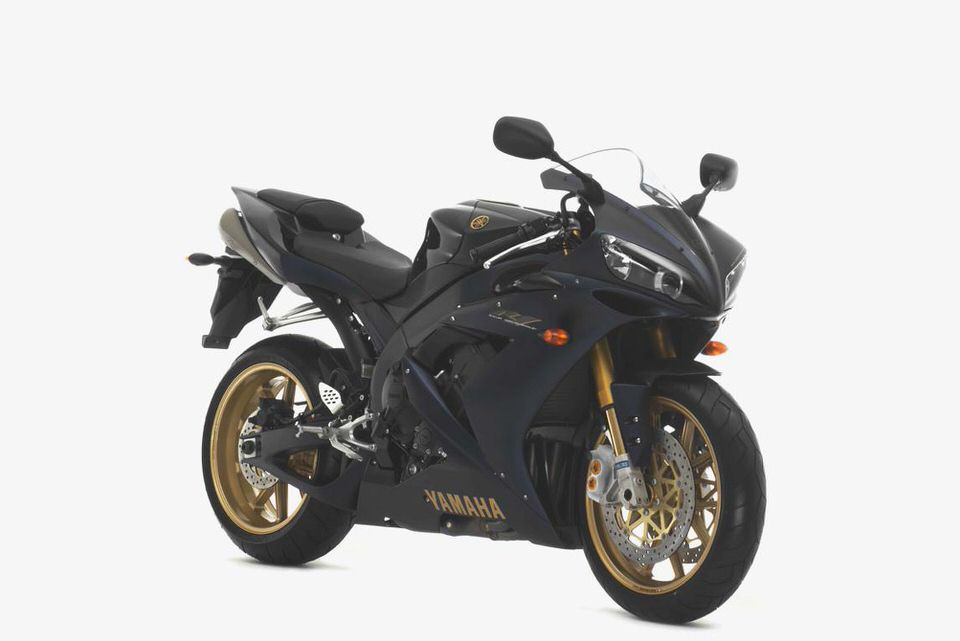 2006 Yamaha R1: First Look
top end and improved rolling burnouts in 2006
This bad boy is the YZF-R1SP, which gets
rear suspension and front forks from Ohlins,
plus a slipper clutch and light weight wheels
Yamaha has released its 4th generation Supersport flagship motorcycle, the YZF-R1, or simply the R1 to those in the know.
Point-to-point, the R1 has been one of the quickest sports bikes on the market, often bestowed with a power-to-weight ratio that would scare off a lot of riders
And for 2006, the new model gets even more power from it's 5-valve-per-cylinder 998cc petrol engine and an even better handling chassis for 2006.
Yamaha is confident that these changes, along with some body styling revisions, will make sure that its legendary machine maintains it's position as the most exciting and desirable 1000cc supersport machine on the market.
The 2006 model R1 is also available in a special colour to celebrate Yamaha's 50th Anniversary. Yamaha explains that the 'Extreme Yellow' machine was inspired by the livery of the legendary World Championship winning bikes that dominated the 500cc Road Racing Championships back in 1978, 1979 and 1980.
For 2006 Yamaha says that it has focussed R1 development on increased engine and cornering performance and to achieve this goal, Yamaha-s engineers have boosted power by maximising intake and exhaust efficiency and optimised the frame balance by altering the main frame and lengthening the swingarm (connects the rear wheel to the frame).
The new R1 maintains the same liquid-cooled 4-stroke, dual overhead camshaft, 40-degree forward-inclined, 4-cylinder and 5-valve fuel injected engine format.
But taking last years engine as a base, the company has designed a new combustion chamber, installed new high-lift cams while a 12.4:1 compression ratio has increased intake/exhaust efficiency for a significant boost in power output.
A smoother intake port shape has also increased intake air volume. Max power has been raised by 3hp to 175hp at the same rpm level of 12,500rpm (or 183hp with ram air effect).
This equates to about 130kW – or 136kW with ram air effect, which is significant when you consider the bike weighs just 173kg dry (dry = no fluids, such as oil, petrol, brake fluid etc). Yamaha hasn't released any specific 0-100km/h times, but the 2006 R1 is expected to reach 100km/h from standstill in about 2.8 seconds.
In addition to the wild 1.0-litre engine, another of the R1's entrenched components return: the Deltabox V frame.
For the 4th generation R1, explains Yamaha, the frame has been further revised to achieve optimum rigidity balance for improved handling, developed using structural analysis and repeated testing based on the same concept as the MotoGP competition model YZR-M1.
Yamaha has revealed that the upper portion of the main frame, the engine mount bracket and rear arm bracket specs have been changed to optimise connection rigidity, while the rigidity and shape of the under-bracket for the front fork and the rigidity balance of the fork's outer tube have also been revised.
The combined effect of these changes is to provide the ideal balance for improved cornering performance. These updates also contribute to gentler acceleration/deceleration characteristics for excellent secondary steering qualities.
The upside down aluminium swingarm maintains the same controlled fill structure but is 16mm longer than the previous R1 generation. Yamaha explains that the resulting increase in distance between the pivot and the rear axle contributes to reduced interference to the chassis resulting from chain tension during cornering while also providing a good rigidity balance for increased traction. The longer rear arm also increases the chain adjustment range and the selection of tyre specs that can be used.
For the more experienced and discerning customers Yamaha has a real Supersport treat in the shape of the YZF-R1SP.
The Japanese motorcycle maker made it clear that this high specification SP version of the YZF-R1 is available in a limited run of only 500 units worldwide, with Australian getting about 30 of them – all of which are spoken for.
Fetching about $30,000 (Australian currency) the R1SP is closer in price to a swanky Italian sports bike, such as a Ducati 999 or Aprilia RSV 1000 R Factory, and comes with a range of high quality exclusive racing components that have been developed and tested specially for this machine made in close association with Ohlins and Marchesini. As the company assert, this is not your average R1.
And to support this exclusivity further the YZF-R1SP has a very special high quality colour scheme featuring a golden tuning fork. The R1SP is lighter, quicker and handles better at the limit thanks to a number of tweaks, including new Marchesini wheels which reduce unsprung weight and aid cornering and rapid changes of direction. Ohlins suspension components also contribute to the R1SP's abilities, ensuring on-the-limit stability and plenty of feedback.
2006 YZF-R1 Features:
Engine
Chassis
– Short-stroke 998cc DOHC, 20-valve, liquid-cooled inline 4-cylinder engine now produces 183 horsepower (with Ram-Air) @ 12,500rpm.
– Dual-valve fuel injection system uses motor-driven secondary throttle valves and 32-bit ECU for super-responsive, instantaneous power delivery.
– Two-piece ergonomically designed fuel tank carries fuel in the rear section, for good centralisation of mass, while the front half contains a Ram-Air-fed airbox for increased power.
– Lay-down design cylinder head-40 degrees forward- optimises weight distribution, straightens intake tracts for improved cylinder filling, and allows frame to pass over instead of around the engine for great strength and a narrow chassis.
– Closed-deck cylinder block increases strength and allows a narrow engine in spite of big, 77mm bores.
– Narrow-angle 5-valve combustion chambers produce a highly efficient 12.4:1 compression ratio. Big valves and high-lift cams flow plenty of air.
– Carburized connecting rods with fractured big ends produce a quick-revving engine with excellent high-rpm durability.
– High silicon-content ceramic-composite cylinder sleeves ensure great heat dissipation for consistent power delivery and reduced friction.
– Strong, yet lightweight clutch and close-ratio six-speed gearbox with triangulated shaft layout for great strength, compactness, and quicker acceleration.
– Titanium underseat exhaust system (with stainless steel midpipe and catalyst) contains a titanium EXUP valve for a broad, seamless powerband.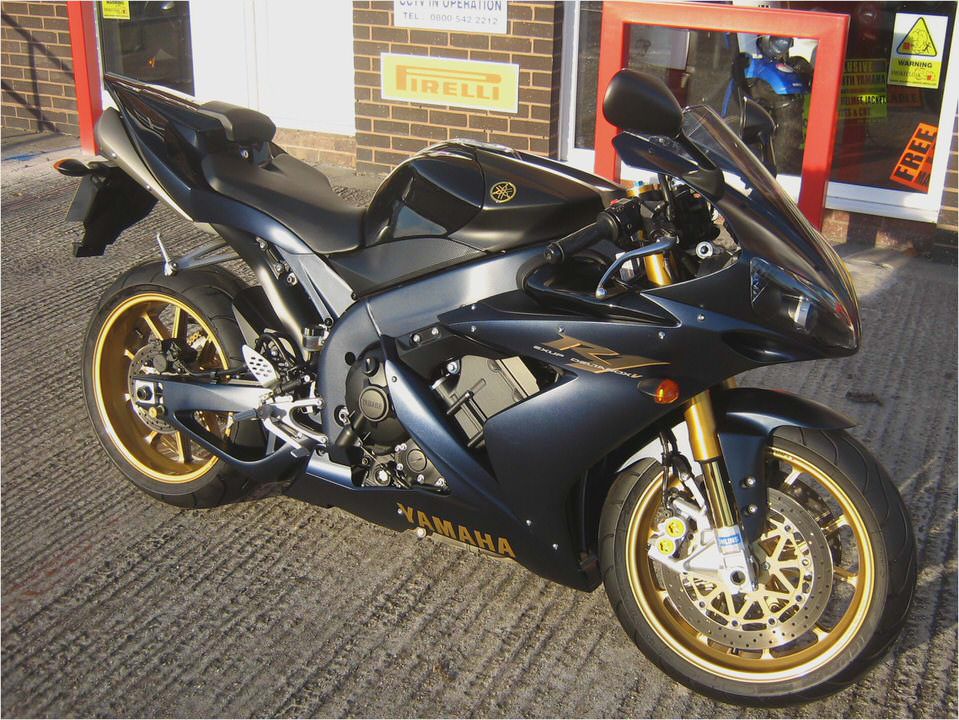 – High-efficiency curved radiator and an aluminium liquid-cooled oil cooler maintain stable operating temperature.
– Direct ignition coils, dual-electrode spark plugs and high output magneto deliver extremely accurate, reliable firing.
– AC generator behind cylinder block produces a narrow engine with excellent cornering clearance.
– Overall frame width of only 396mm produces comfortable ergonomics as well as efficient aerodynamic penetration.
– Controlled Fill die cast, detachable aluminium subframe is light, strong and allows easy rear shock access.
– Dual 320mm front disc brakes; light/strong, forged one-piece radial-mount calipers and Brembo radial-pump front master cylinder with adjustable lever delivers amazing braking power and controllability.
– Fully adjustable KYB inverted telescopic front fork with 43mm tubes provides 120mm of travel.
– Piggyback rear shock gives 130mm of wheel travel, full adjustability and a lightweight, accessible aluminium preload adjustment collar.
– Light, five-spoke wheels enhance acceleration, deceleration, handling and suspension action.
Additional Features:
– Two multi-reflector and two projector beam headlights provide great illumination and distinctive style.
– Adjustable LCD illumination and multi-function digital gauges: adjustable shift light, odometer, dual tripmeters, water temperature, air temperature, full-time clock, lap timer and large 15,000 rpm analog tachometer.
– Aggressive bodywork with twin Ram-Air intakes for increased engine performance.
– LED taillight is light, bright and highly efficient.
– Sticky 120/70-ZR17 and 190/50-ZR17 radial tyres for incredible grip and precise handling.
– Forged footpegs are extra durable and light.
– Extensive use of hollow bolts and lightweight fasteners helps trim overall weight.
– 8.2 AH battery is compact and light.
– Durable #530 O-ring-sealed drive chain.
– Standard toolkit located in convenient storage compartment under passenger seat.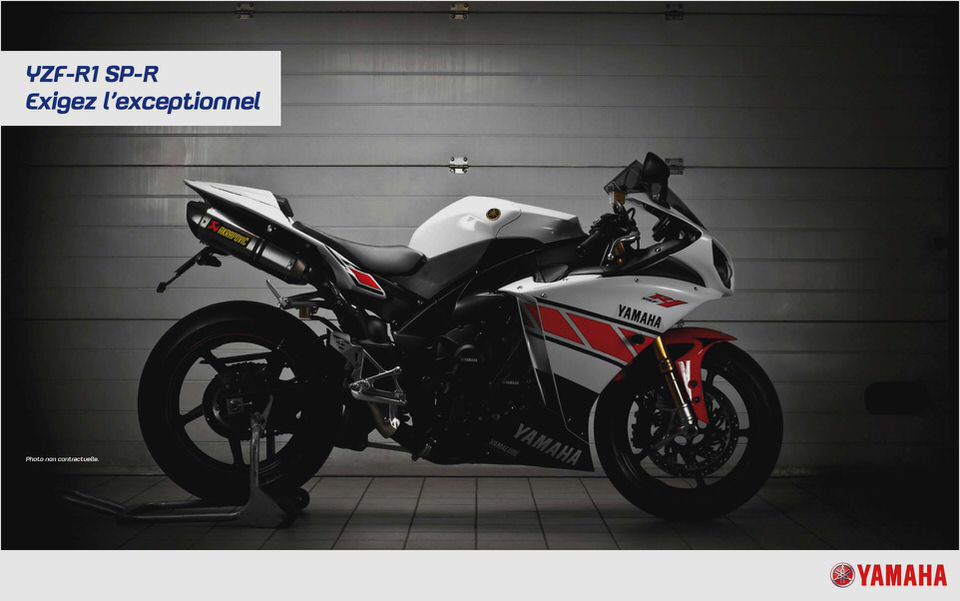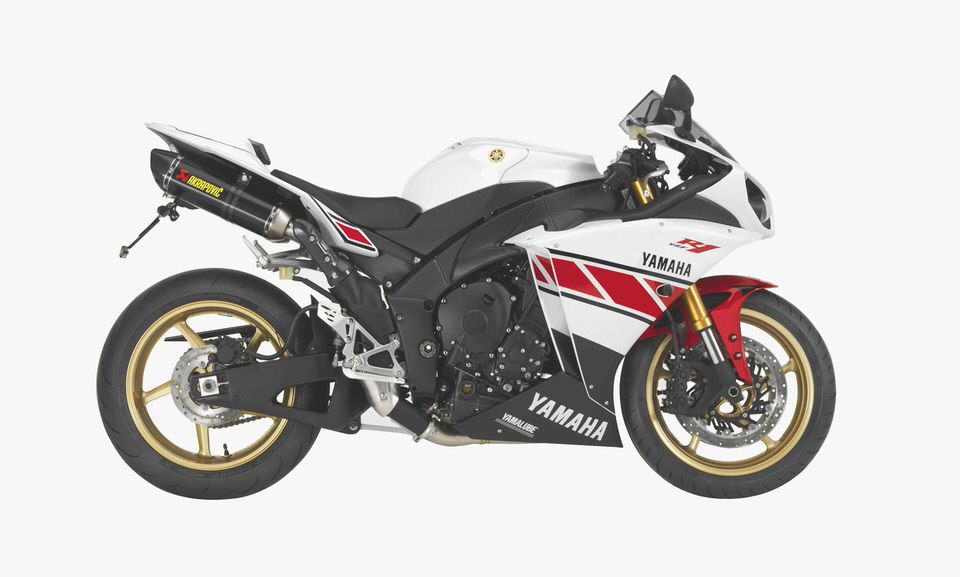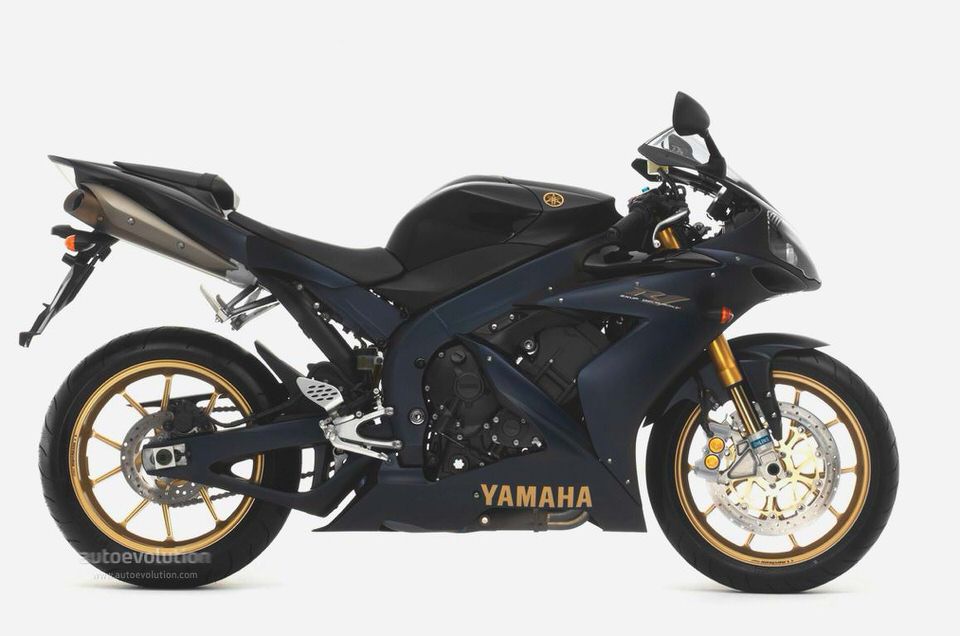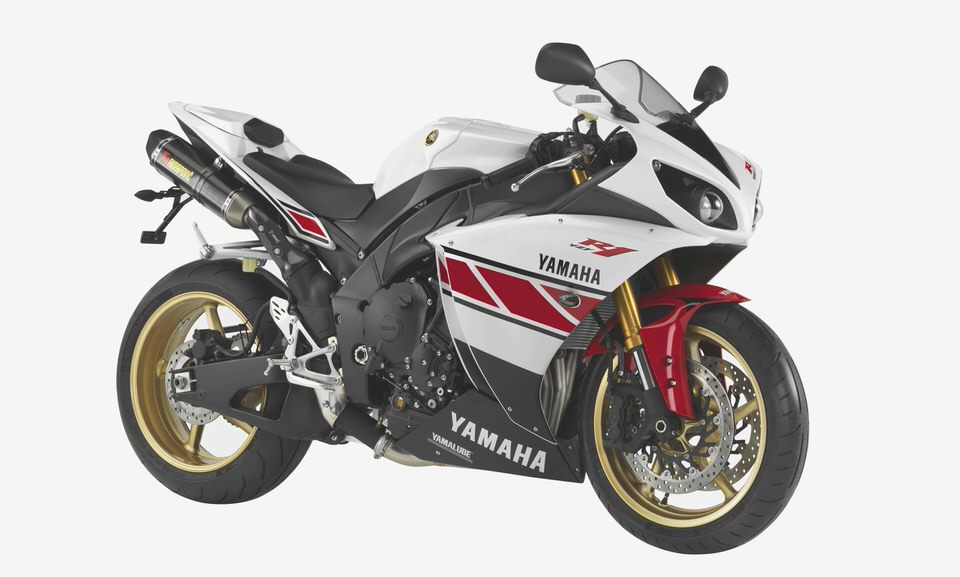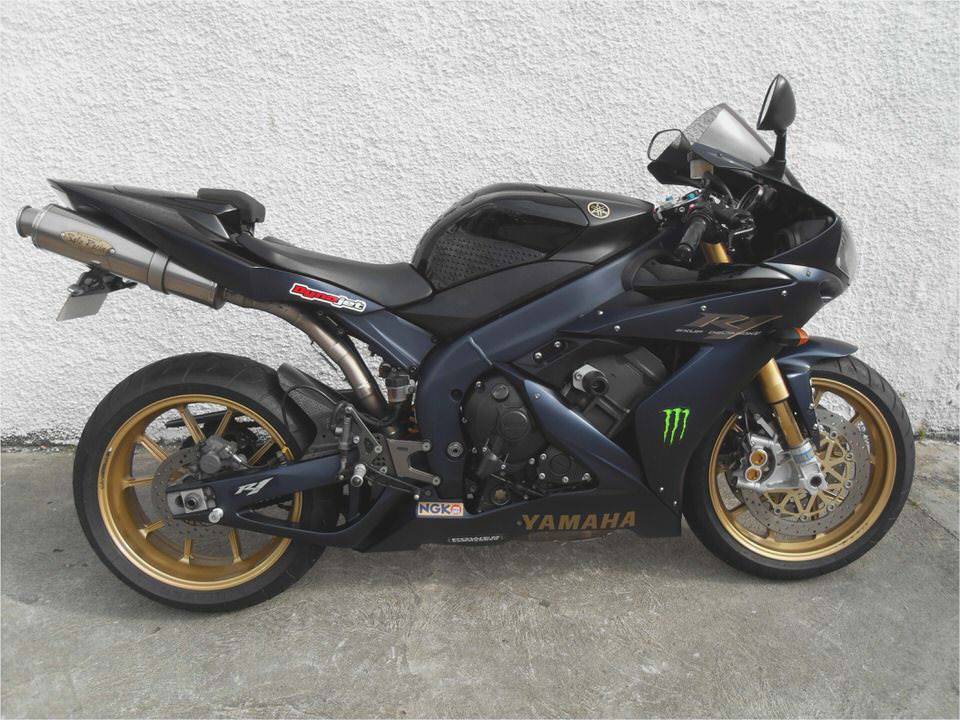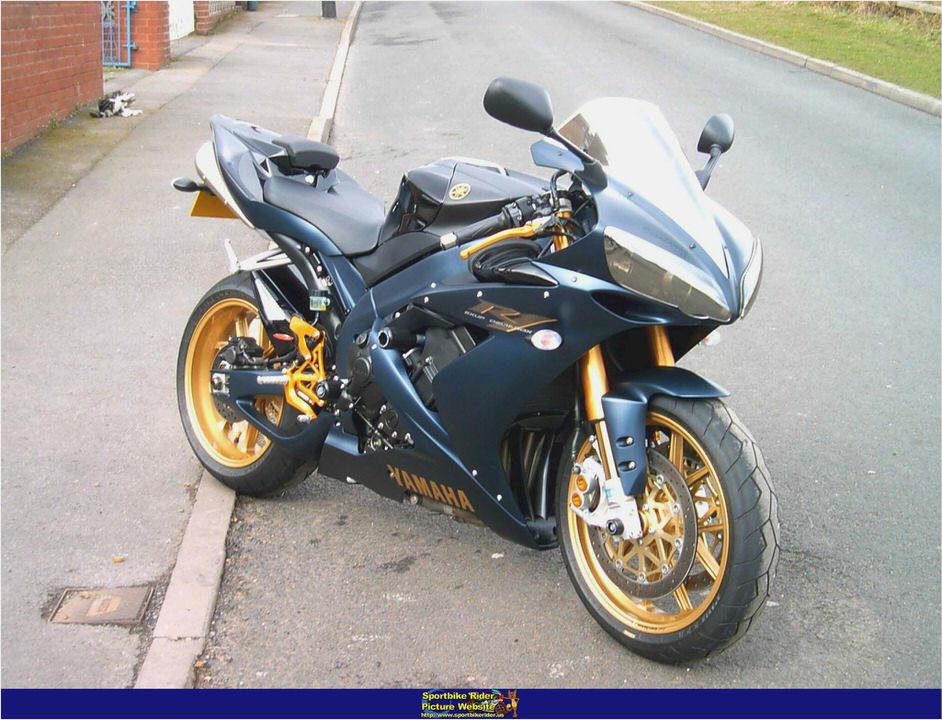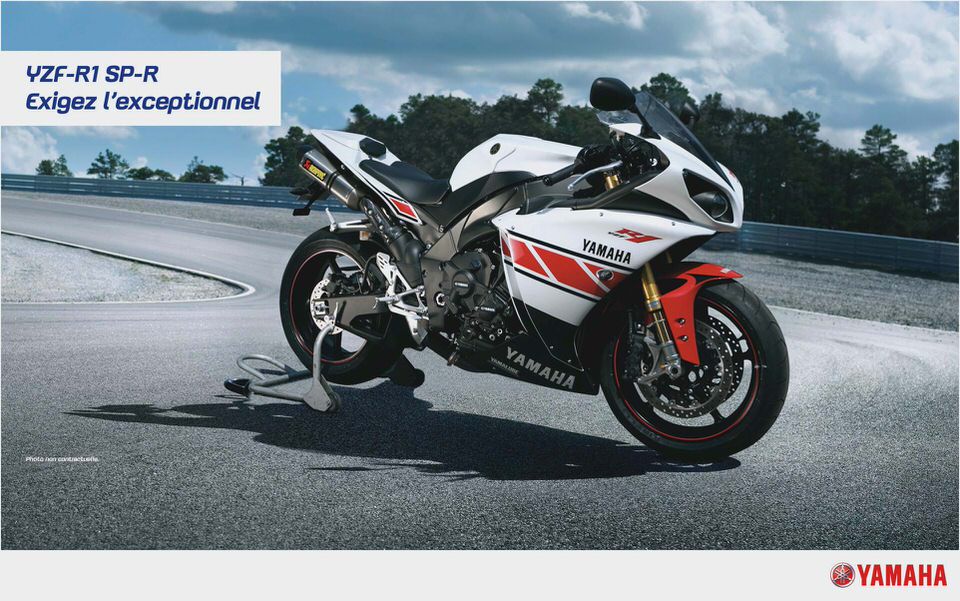 The full story: 2010 Yamaha Super Tenere 1200
1993 Yamaha GTS 1000 for sale in Belleville, Ontario Classifieds – CanadianL…
How to buy the carburettor of Yamaha RD 350? how much it will cost?
2009 October Japanese Used Cars
Yamaha Motor Corp.