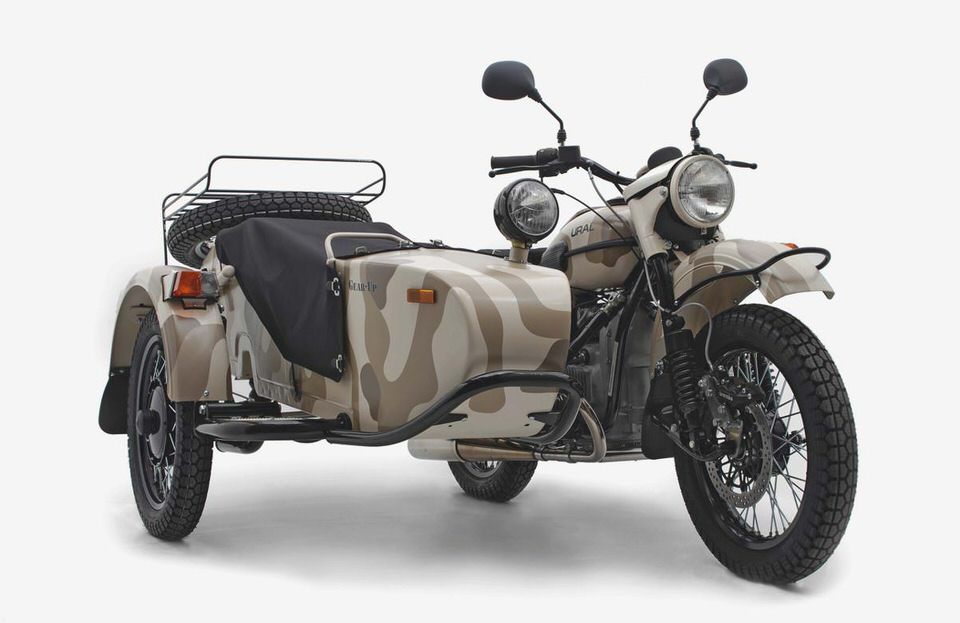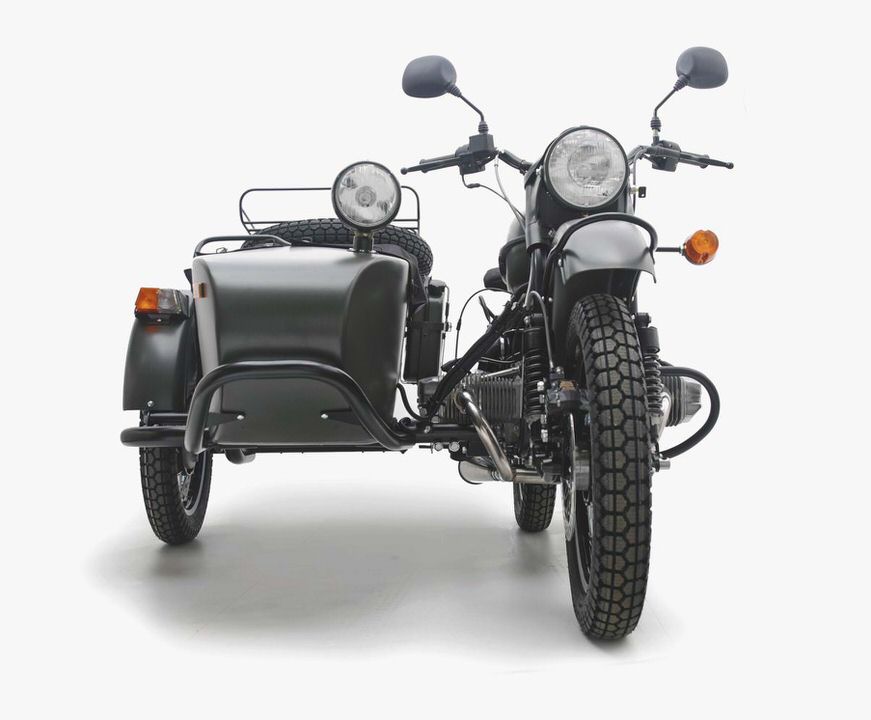 The most fun you'll ever have on three wheels (without getting laid)
Santa and his eight flying reindeer got nothin' on the 2WD Ural Gear-Up. When it comes to smiles per mile on ultimate sleigh rides, I'll go dashing through the snow on a Ural before any purpose-built, motorized sled, whether fueled by petrol or magic food pellets.
I consider the unambiguous invite to visit Redmond, Washington, and ride the 2014 model Gear-Up in the snow as a late-arriving Christmas gift. So unique the experience of piloting the esoteric sidecar through such a foreign element (California can't even produce rain, let alone snow) it overshadowed the prior trip to exotic Tenerife for the Ducati Monster 1200 S launch. Jealousy editors, Siahaan and Brasfield, bribed and cajoled to come along and ride monkey, but I was having none of it.
Ballast such as them would only slow me down and keep the sidecar earthbound.
Besides the Brembo front caliper and large disc brake, Ural sidecars reside in a technological vacuum, seemingly unupdated for a decade or six. Existing on its rugged reputation, mechanical simplicity and general eccentricity Ural sidecars sell to a specific demographic of motorcyclist, but, like a big-eyed puppy out for a walk, endear themselves to each and every passerby.
Ural lobbed an applied science bombshell when the company announced that its 2014 models were being equipped with EFI. Not stopping there Ural also updated the rear and sidecar brakes from drum to disc, and exchanged the friction steering damper for a 16-position hydraulic one.
Fuel injection, developed for Ural by ElectroJet, Inc. headlines the upgrades to the 2014 Gear-Up. The closed-loop system utilizes dual ECUs that allow it to continue running if one ECU should fail. Complementing the EFI is a redesigned airbox and revised cam profiles.
Rain turned to sleet, turned to snow as we climbed in elevation up I-90. Navigating off the salted, snow-free interstate my guide, Ural parts manager, Nik Hays, aboard a 2010 model Gear-Up made for a frontage road. Our destination was Snoqualmie Pass, and from this point on we rode with the sidecar wheel engaged.
Hard on the gas with both rear wheels throwing up fluffy white roost, the Gear-Up belches forward unhindered by the slippery, wet conditions. I'm rowing the front end back and forth in an effort to stay within Nik's wheel tracks. The sidecar crashes through and bounces over the deeper stuff, pushing and pulling the motorcycle to and fro.
I've only ever piloted a 2WD sidecar once before in our 2011 Gear-Up review. but this unfamiliar activity transcends novelty, begging the question: Why don't I own one of these? If I weren't riding I'd be clapping my hands, jumping up and down and squealing like a little girl who just got a pony for her birthday. Yeah, it's that exciting and fun.
Exiting the stream exposed the Gear-Up's Achilles's heel – it's low mounted pipes. Luckily, the muffler separated from the pipe at the attachment joint and we quickly and easily rejoined the two with the help of Ural's extensive toolkit. The 6.8 inches of ground clearance helps reduce the frequency of this off-roading hazard.
Talking with Nik, he says the deep snow is making gear shifting difficult. I ponder this a moment and realize I'm not experiencing the same issue. The EFI is minimizing shifting by providing better air/fuel management and allowing my '14 bike to power through in second gear the same encumbering snow drifts and higher elevation that's forcing him to row the gearbox of his older, carbureted model.
Urals Parade Through Sochi Olympic Ceremony
From just above idle the new EFI-outfitted, air-cooled, opposed-Twin reaches 90% of its maximum torque then hovers around its peak torque output until the engine reaches its redline. Ural claims EFI, in conjunction with a redesigned airbox with twice the volume of the old one, and a new lower-profile cam with shorter durations, have conspired to increase torque to 42 ft-lb at 4300 rpm from the 38 ft-lb at 4600 rpm of last year's carbureted model.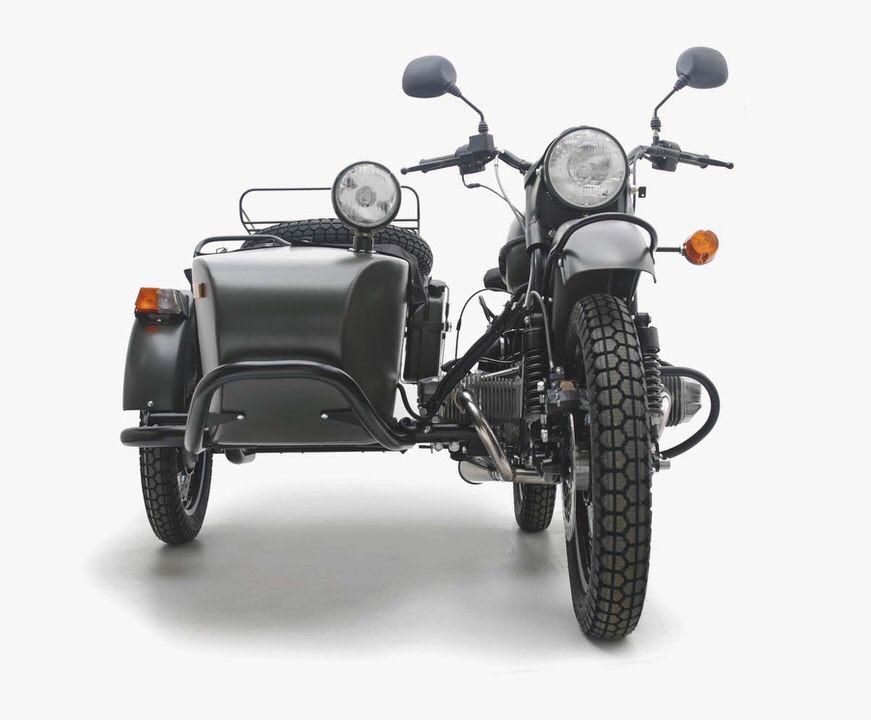 The new disc brake on the motorcycle's rear wheel is a single-piston Hayes Brakes caliper gripping a 256mm NG rotor that incorporates a mechanical parking brake. The sidecar features a twin-piston Brembo caliper and 245mm NG floating disc. Both brakes utilize Brembo master cylinders.
Considering the $2K MSRP increase, from the $14,099 of last year's Gear-Up to $15,999 for this year's, the new model's ability to outperform its predecessor may be all current Gear-Up owners and wannabes need to justify the price hike. Not all's perfect as I experienced engine hesitation in off-to-on throttle inputs, but Ural's VP of RD, Jason Rae, says he is working closely with counterparts at ElectroJet to perfect the system.
In fact, the day I spoke with Rae (after my ride) he had just received a calibration update from ElectroJet to smooth off-idle transition. EFI-model Ural owners can easily update their bike's to the latest algorithm by visiting their local dealer.
"For many years we were watching other manufacturers launching new models after new models," says Ilya Khait, Ural President and CEO. "So we decided we needed to do something more significant than changing the color combinations. It's not to say that we didn't change the color combinations for 2014, but we also made the bike lighter, faster, more responsive, more fuel efficient, better in handling and braking – closer to what riders expect from a modern-day motorcycle."
Riding Gear
For this type of adventure you need gear that's both warm and waterproof. Firstgear's Kathmandu outfit fit the bill. Constructed of 300-denier, high-density nylon shell with Hypertex treatment, the jacket and pants both have removable, insulated liners.
Kathmandu jacket: $329.95, Kathmandu pants: $269.95, Kathmandu boots: $169.95, Racer Advance Goretex glove: $219.99.
The new, hydraulic steering damper improves front-end control when riding off road and restricts left-to-right wandering at freeway speeds – something we noticed during our 2011 evaluation. A new headlight nacelle with a fuel light graces the front of all new Urals, as does a new wiring harness with weather-tight connectors.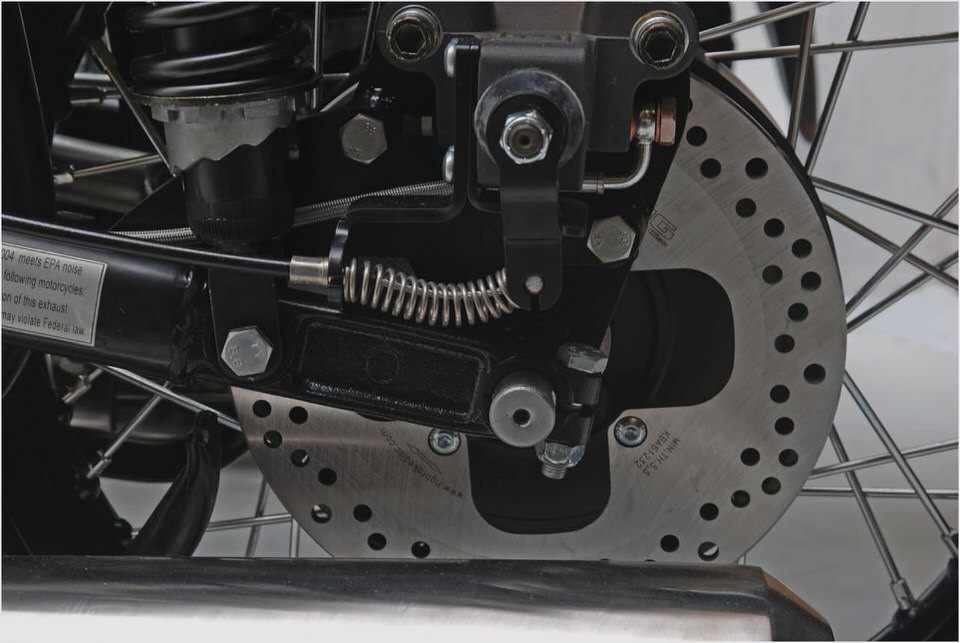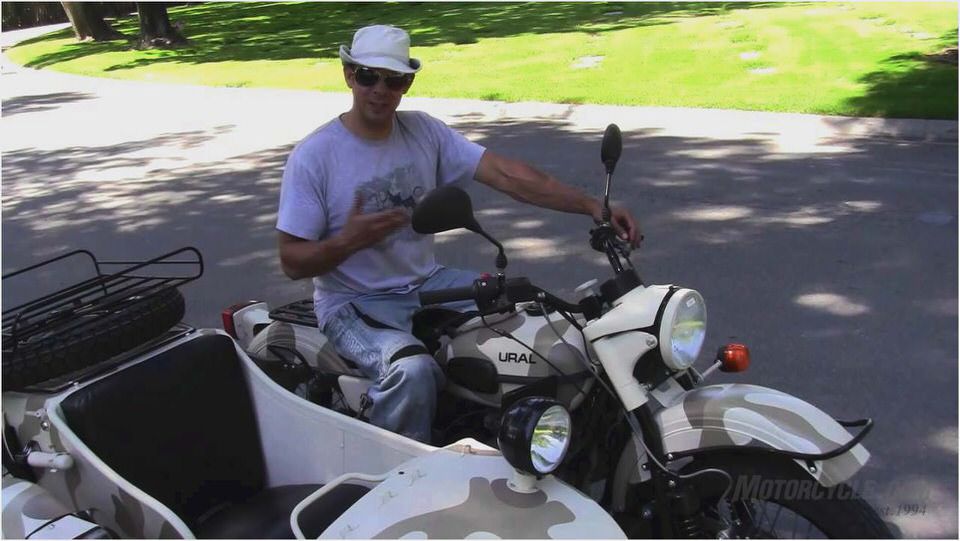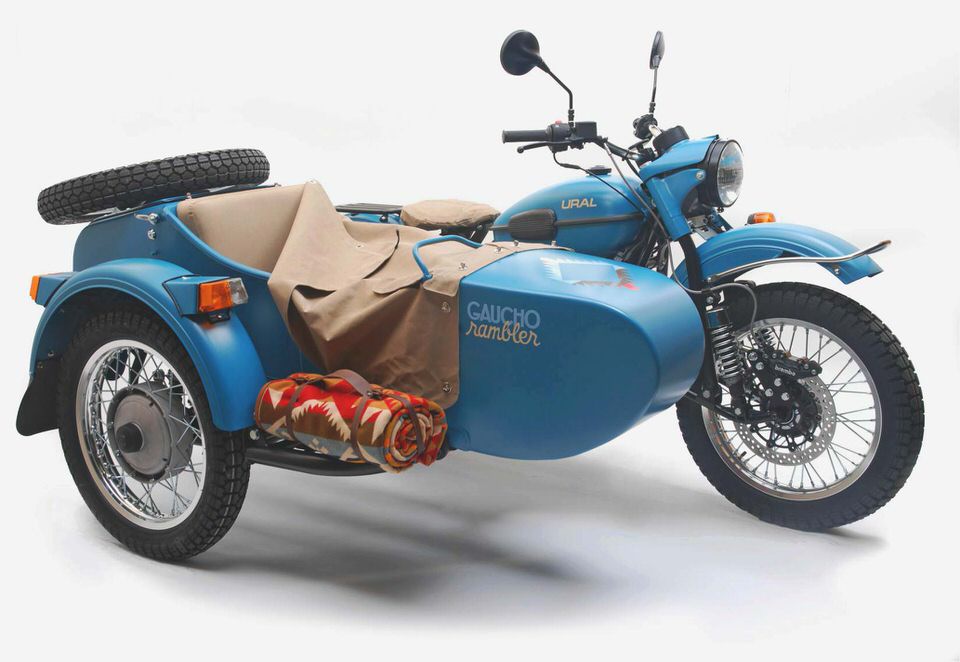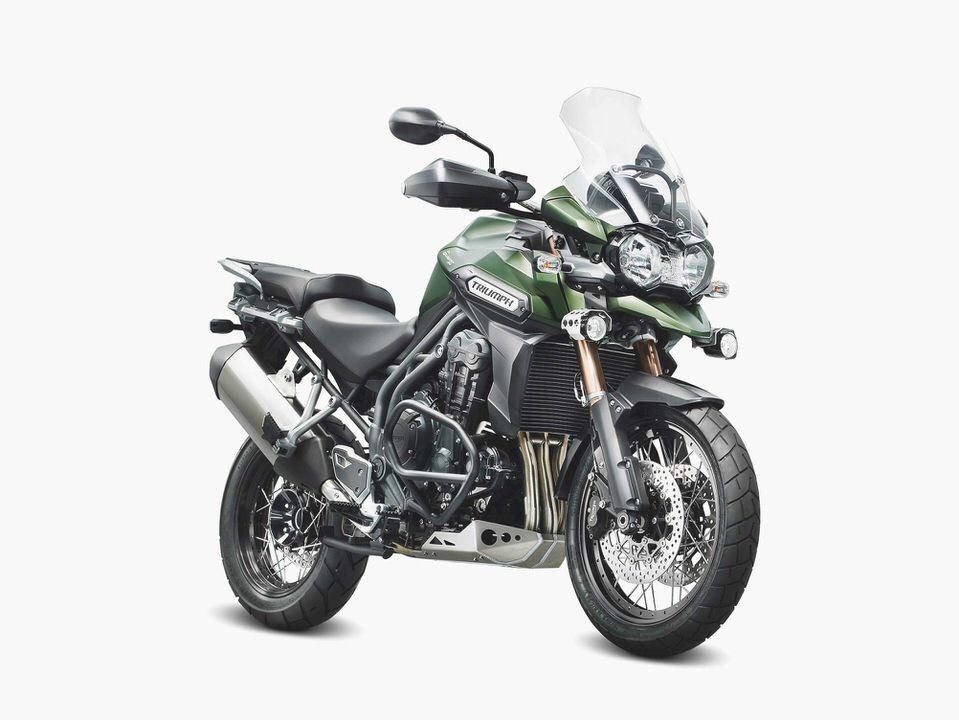 Ural.com: Ural Russian Sidecar Motorcycles
My Ural Sidecar Motorcycle experience, three months in….. – Denver Motorcycle…
2010 Ural sT Solo Motorcycle Review – Riding Impressions of the Ural sT…
No Way Out – Test Drives – Cycle Canada
World Exclusive: 2014 Ural Gear-Up Sidecar Review Page 2 of 3 RideApart