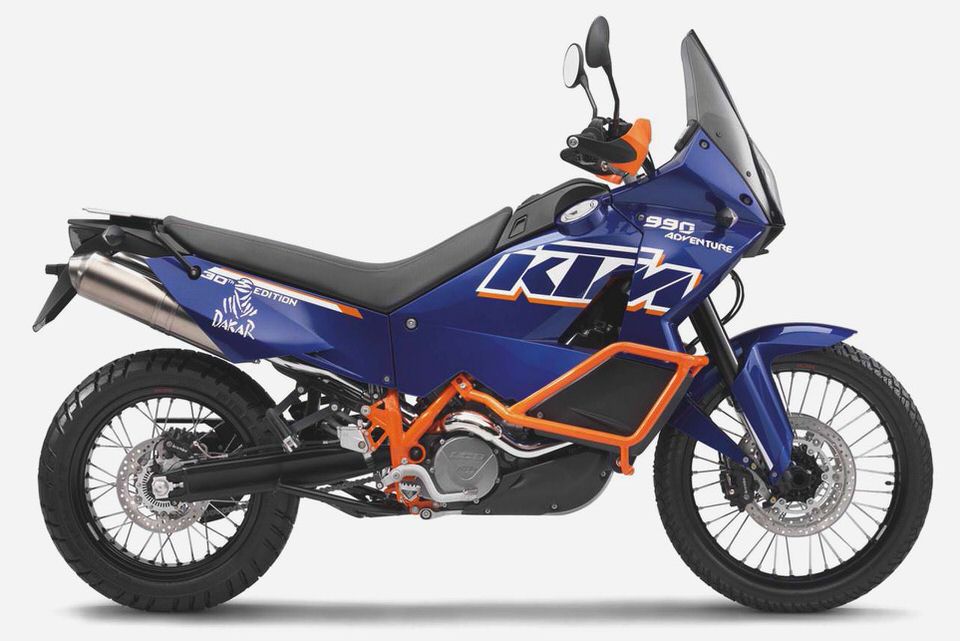 2007 KTM 990 Adventure
Armor
Stock the KTM is a very expensive machine to drop.  $1300 for a tank, $300 for a upper fairing, $300 for a side panel.  A simple tip over can easily result in a sportbike-ish insurance claim.  Needless to say armoring up the bike was my main priority.
Never fear aftermarket to the rescue.  Hepco Becker Crash bars do an excellent job of protecting the expensive tanks.  Not only are they made of thicker tubing than the KTM guards, but they also use stronger mounting and a crossbrace.
  Crash bars like these are mandatory if you wish to venture offroad.
However, now that I'm looking at adding the Aqualine tanks, options are limited to the oversize crash bars by Touratech. These bars hold a $150+ premium over the other bars, but are the only ones that will fit the stock tank without modification.
Next up was the skid plate. The pot metal plate on the KTM is more show than go in rocky terrain.  I went with the Touratech plate, which is a well made and beefy plate.
  I purchased the TT toolbox for the skid plate, however it made the plate extremely difficult to remove and all of the contents were covered in dirt and mud.  I ditched it and ended up making a tool tube out of PVC. While it does make the skidplate more difficult to remove, it allows me to carry a air pump, CO2, irons, axle wrench, rim guards, and a patch kit all low and out of worry.
As mentioned in the luggage section the rear luggage mounts do a good job protecting the rear plastic and pipe, but could tweak the subframe in a high energy crash.  Aftermarket pipes aren't cheap though so this is an acceptable risk.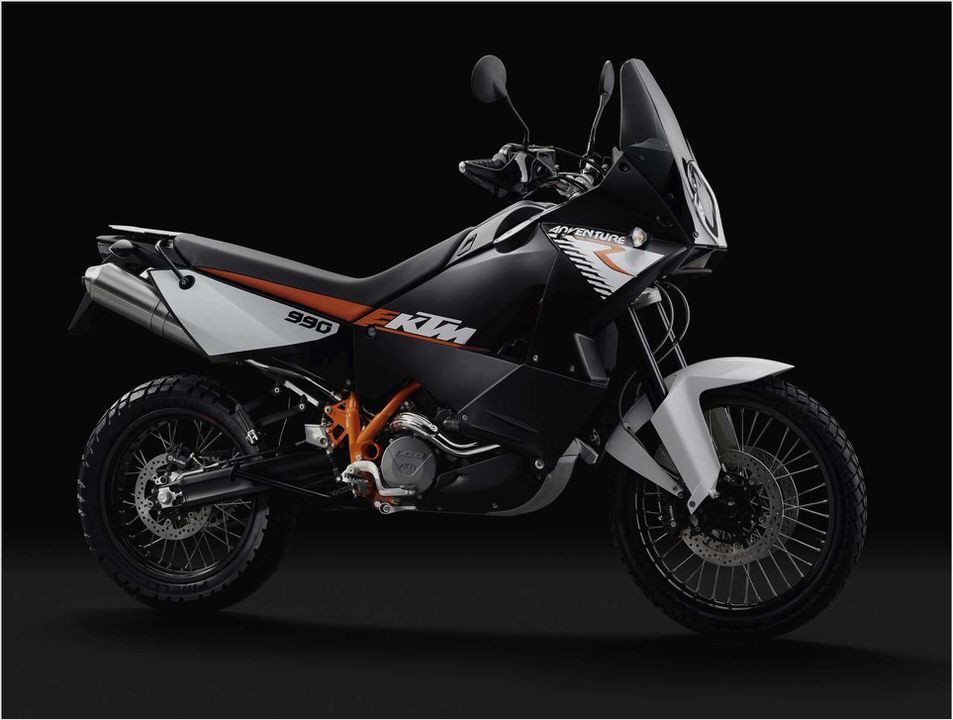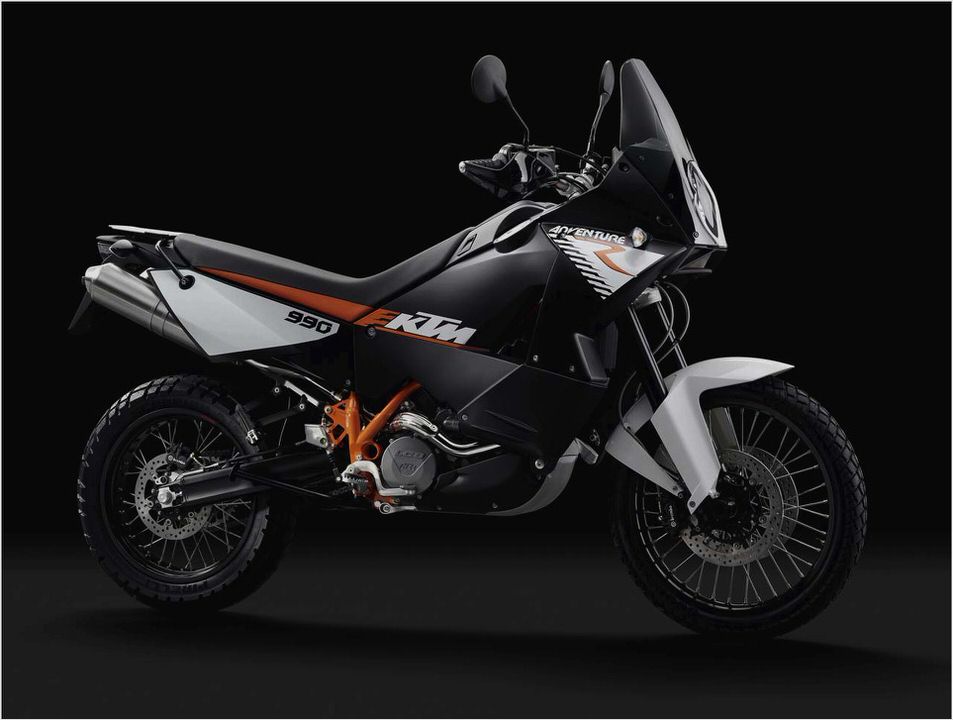 Handguards were also swapped out for a set of Tusk Handguards that I had removed from my Buell Ulysses.  The stock guards are nylon only and flex/rotate in a crash. The Tusk guards are very strong and protect the lever assemblies well in a crash.  I've used them on my last 3 bikes for good reason.
  Adding the $10 spoilers give better wind protection and are cheap to replace in a crash.
I also raided the KTM Hard parts catalog.  Carbon fiber guards for the clutch and ignition covers were siliconed into place along with some trick Carbon Fiber sleeves to protect the fork tubes.  The KTM Radiator Guard is said to reduce cooling temps by 15 degrees, and after some time with it I'd say it works.
KTMTwins converts a set of 950SE frame guards for 950/990 Adventure duty, and they look much more subdued than the shiny KTM guards.  I also added a Touratech Rear Brake Master Cylinder guard to protect this fragile area.
Finally I tried a set of the KTM Transparent Tank Protectors.  Unfortunately they were made of poor quality vinyl which turned white when applied with water, an accepted method for 3M vinyl.  The white never went away so I bought some sheets of 3M vinyl and reinstalled.
  After a week of curing, all of the bubbles are gone and the sheets are only noticeable in that they have a glossier finish than the matte tank.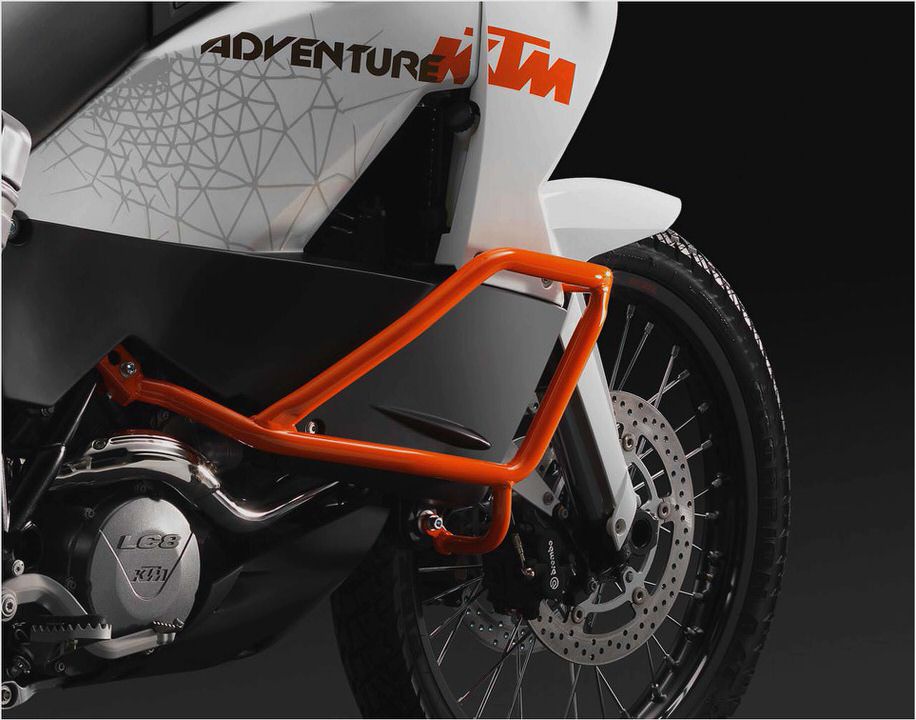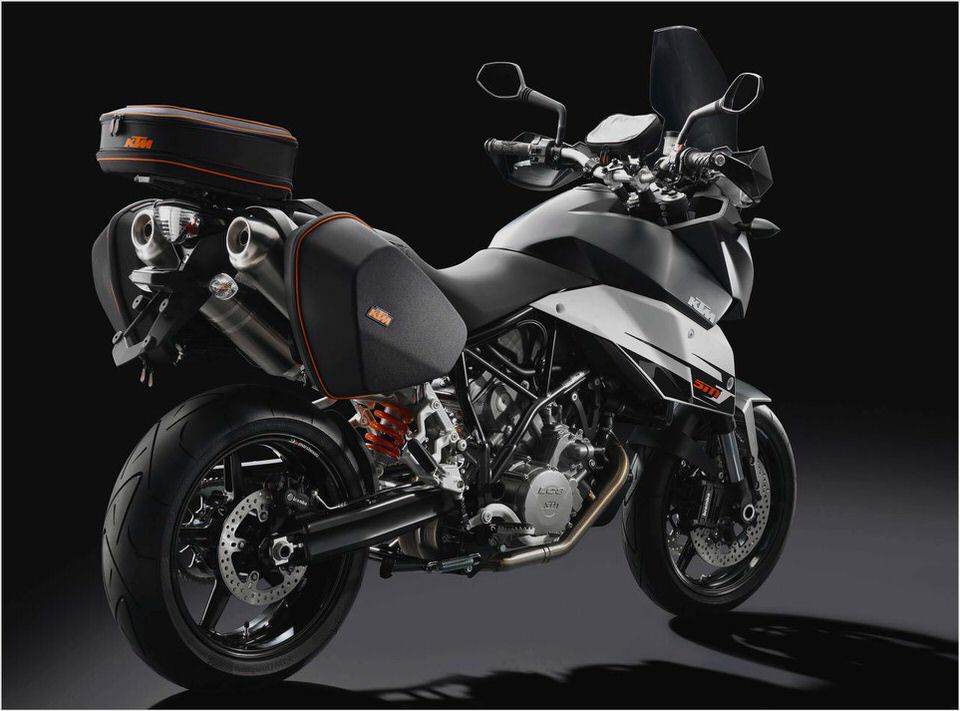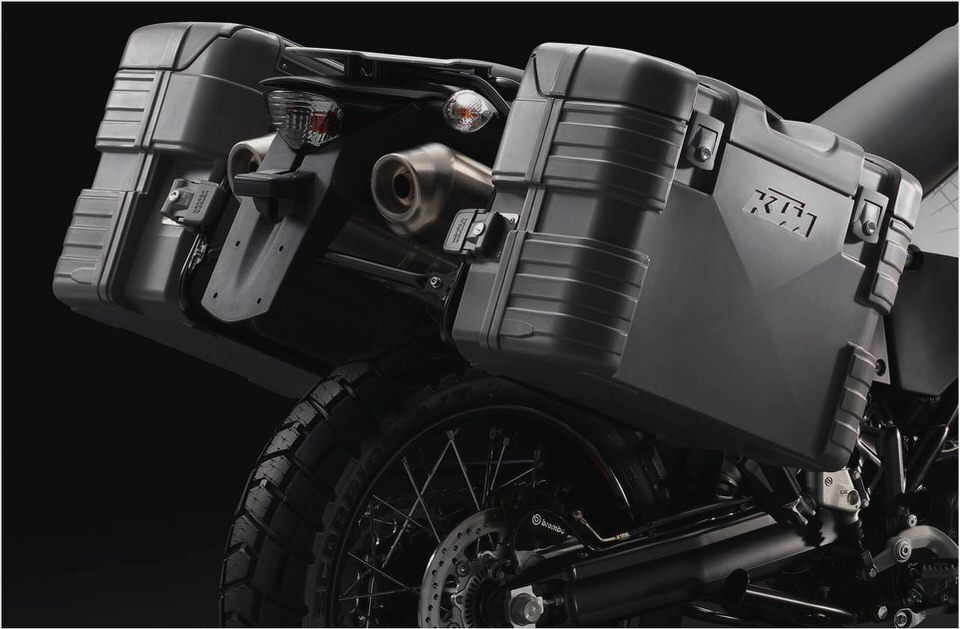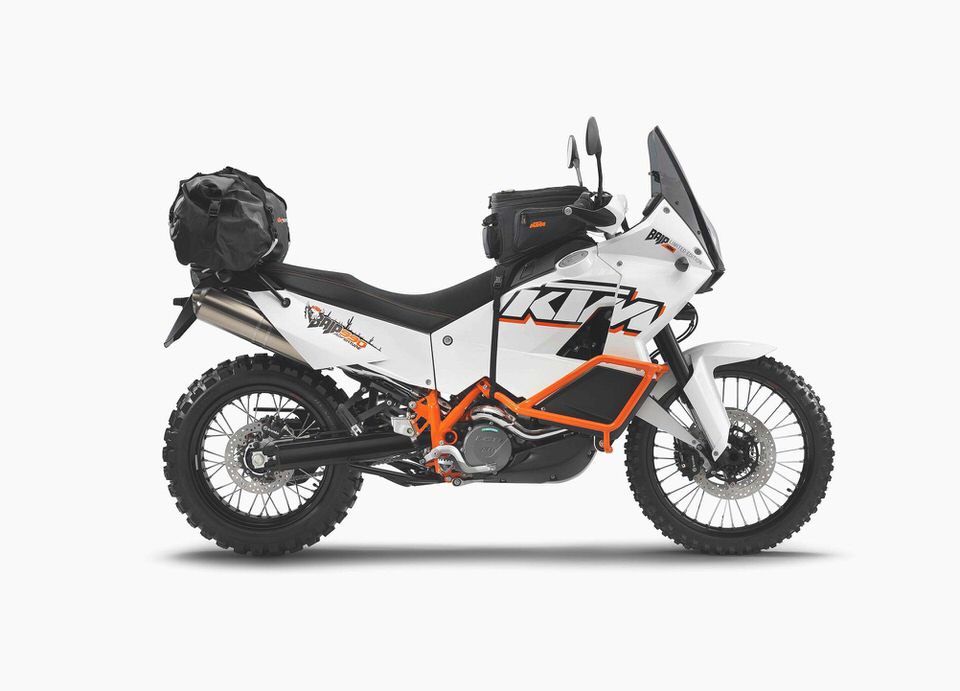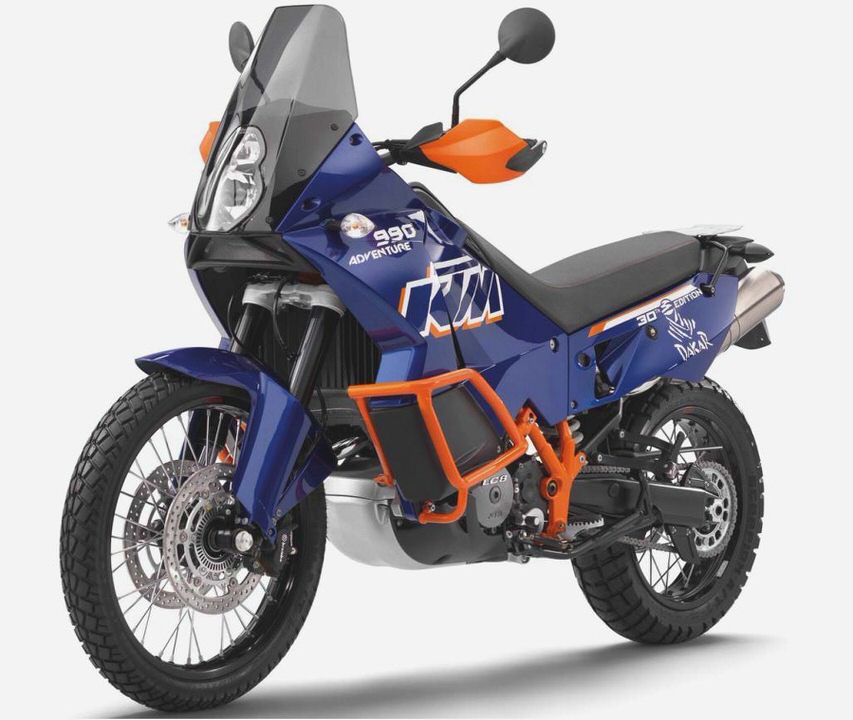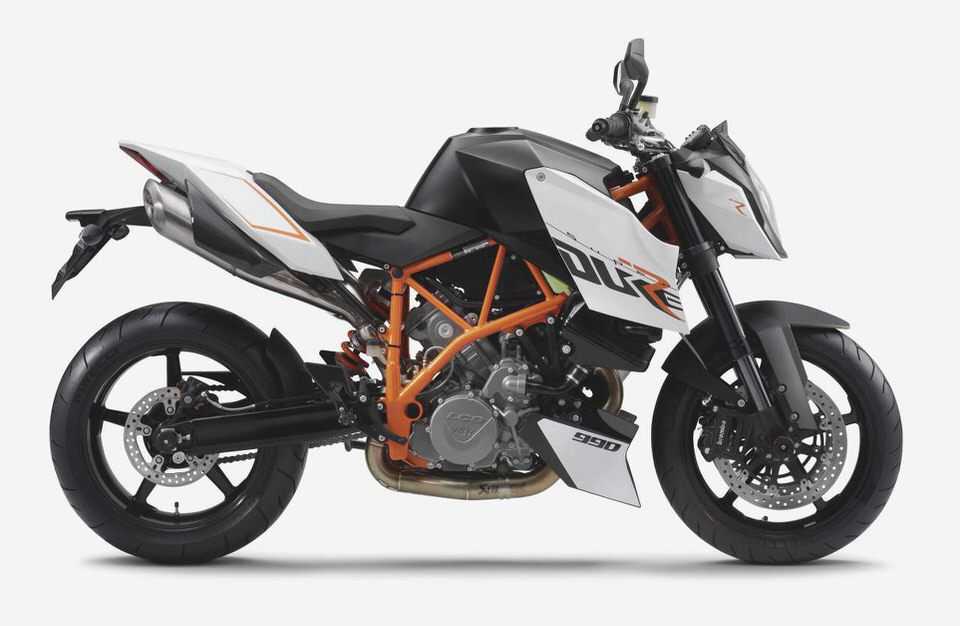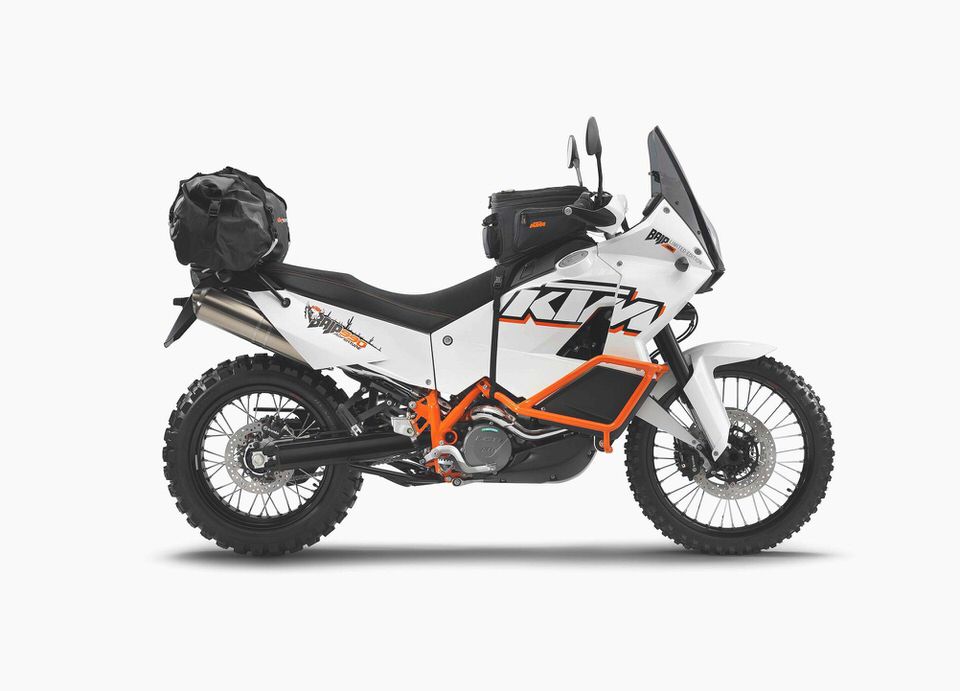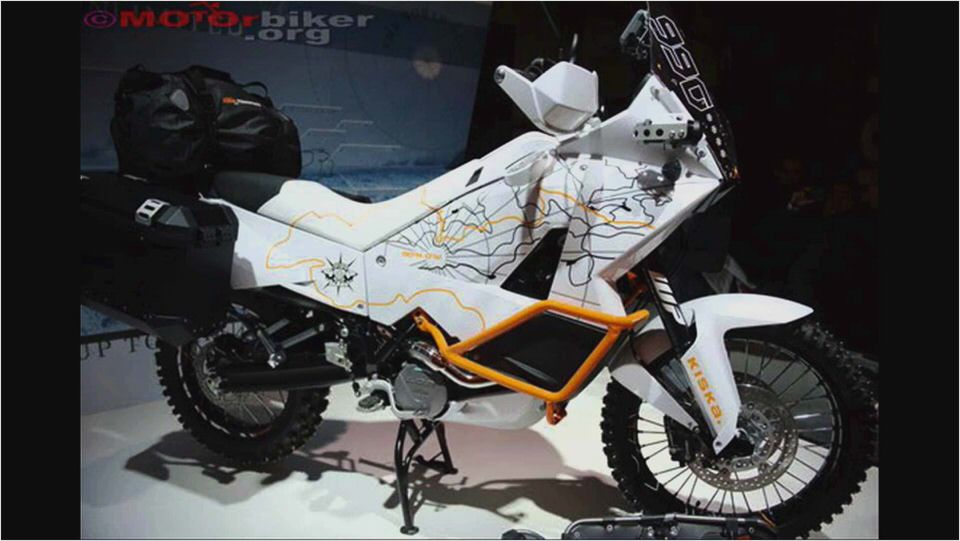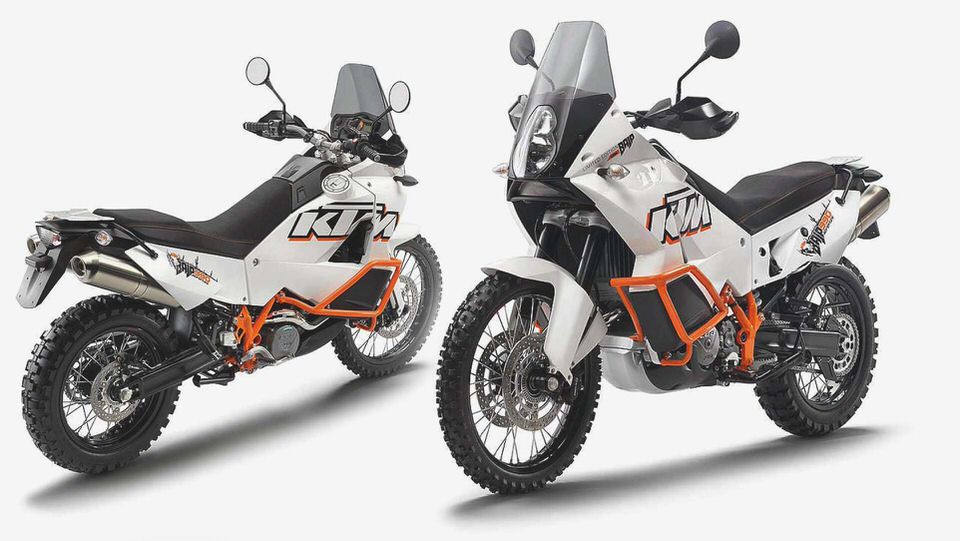 2012 KTM Adventure ABS (R) Preview – Ultimate MotorCycling
KTM 50 SX PRO SENIOR How To Save Money And Do It Yourself!
KTM 1190 Adventure Vs. 1190 Adventure R riding impression / TwistedThrottle.com…
KTM Suspension Lowering Kit. EXC, XC-W – Lower a KTM Suspension
KTM 625 SMC Vs. Suzuki DR-Z400SM – Street-Legal Supermoto Comparo – Motorcyclist…