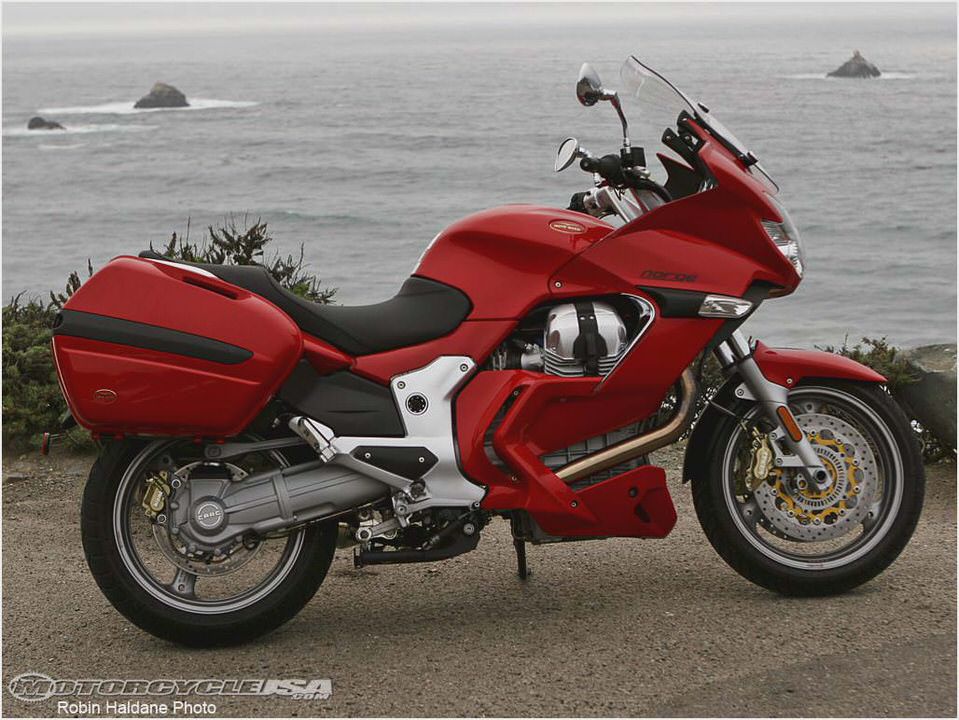 2007 Moto Guzzi Norge for sale Exc. Cond. – #x0024;7295 (Little Orleans)
2007 Moto Guzzi Norge For Sale
I'm reluctantly selling my Norge sport-touring motorcycle because I own several big sport-touring bikes need to thin the herd.
(The description below contains some references to pics that I wasn't able to post. )
The red Norge has ABS brakes, heated hand-grips, saddlebags and is wonderful travelling bike. Carol and I took it all over SD, MT, ID, WY, CO, UT, NM etc. without any problems at all. We just got back from a 2,037-mile jaunt to Ontario for the National MGNOC Rally back (8/25/2013) (See the last pic with wife and a tent that we abandoned at the campground)
I've added a Throttlemeister cruise control ($143) and a GIVI mounting rack for a top box ($100) (the top GIVI box in the pics below stays with me—it's been all over N. America Europe with us so we're going to keep it for sentimental reasons—you can always get another top box. ). I've also added the European oil check/fill assembly ($110) (no more disassembling the lower bodywork just to check the oil level!), bunjie hooks on the saddlebags ($25) and a tank protector. ($15) I'll also include a GIANT tank bag, too. ($125) I spent $133 having a 3rd key cut—if I had known how much it was going to be, I probably wouldn't have ordered the key blank. I've replaced the anemic, pipsqueaker horn with a much better one from Fiamm. ($20) Other features include—electrically adjustable windshield height, good tires (about 2/3 of their life still left on them), the factory shop manual in paper (about $100) in .pdf format, extra headlight bulb and some other odds ends. Battery Tender pigtail ($10); spare spark plugs ($90. ) spare centerstand spring ($15) I also have an electronic copy of the Moto Guzzi Norge Service Manual.
Altogether a little over $900 in extras.
The bike is shaft drive and very comfortable—we did several 2-up 700+ mile days last summer. Maintained religiously I only used top-quality synthetic fluids Guzzi filters. The bike is almost flawless—looks almost showroom new. Just one very small scratch and one dime-sized paint scuff—but it's been on some dirt roads so there's a little bit of grime tucked-away in the impossible to reach nooks, crannies crevices.
There is one small imperfection in the paint on the left saddlebag. The bike only has 22,4xx miles on it as of today (3/8/2014)—which is barely broken in for a big-block Guzzi! (Full service just done at 17,774 miles—Guzzi oil filter plus synthetic oil, synthetic gear oil in the differential transmission, new spark plugs, adjusted the valve clearances installed new valve cover gaskets, checked brake pads, installed two tires.
All 3 magnetic drain plugs were clean.) It's ready to go to California back! I use only Guzzi filters premium synthetic oil. Both Dunlop Road-Smart radials have only about 2,500 miles on them.
It's a great deal—asking $7,495 (These bikes are about $16,000 new!)
The next few pics were taken on our trip out west.
Note the GIANT tank bag behind the helmet that's sitting on the mirror—and that's only half of it.
Rode some Wyoming dirt roads in order to visit this ghost town—the overloaded Guzzi did just fine on them!
As we got nearer to the top of Monarch Pass in CO, the cold rain that we had been riding in turned to sleet. The heated grips and especially the ABS brakes were great to have.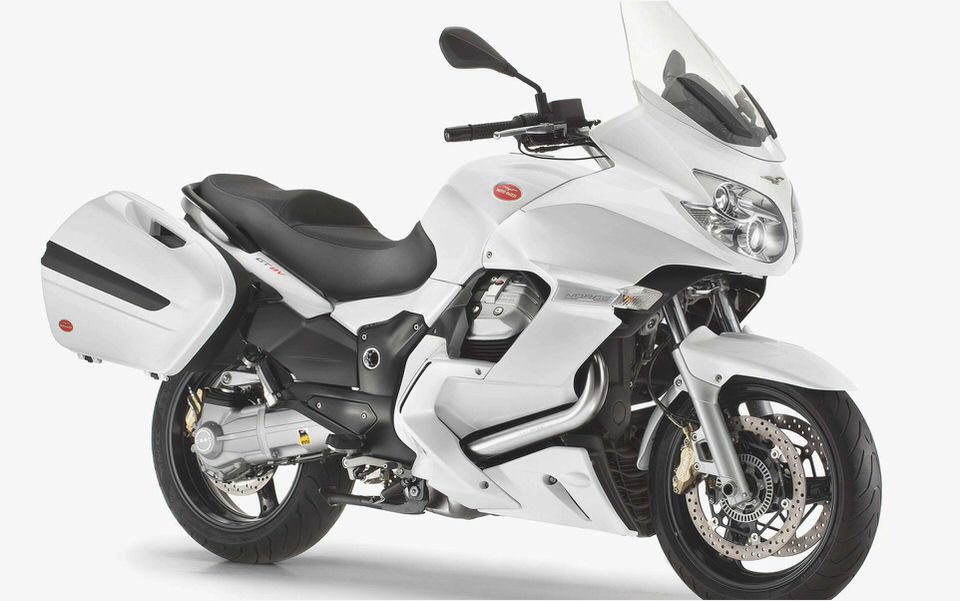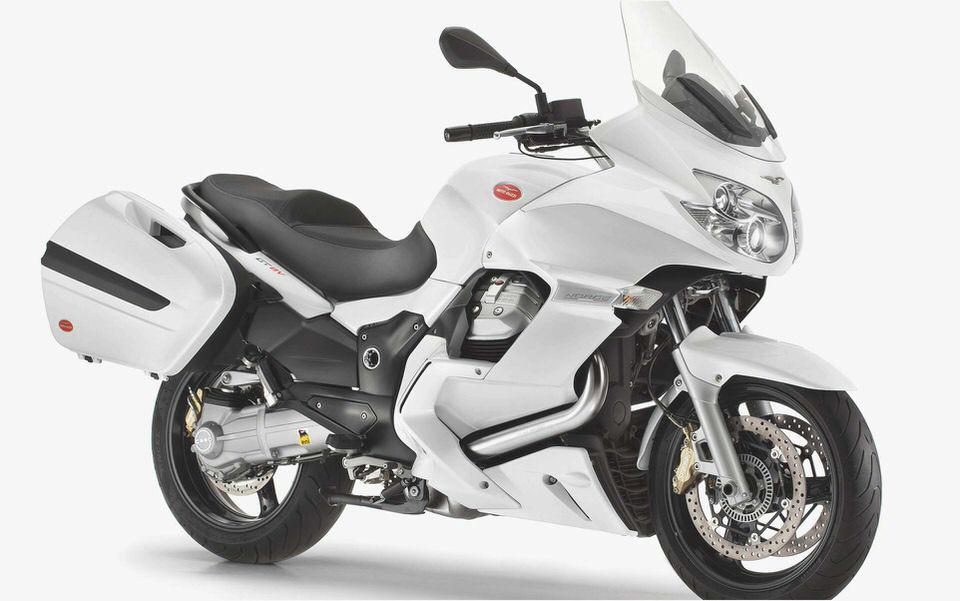 The GIVI top box stays with me. It's been all over N. America Europe with me—there's some sentimental value to it.
Stock parts that I removed in order to install accessories also go with the bike.
Location: Little Orleans
do NOT contact me with unsolicited services or offers
do NOT contact me with unsolicited services or offers
post id: 4372205160
posted: 2014-03-12 6:56pm
updated: 2014-03-20 12:17pm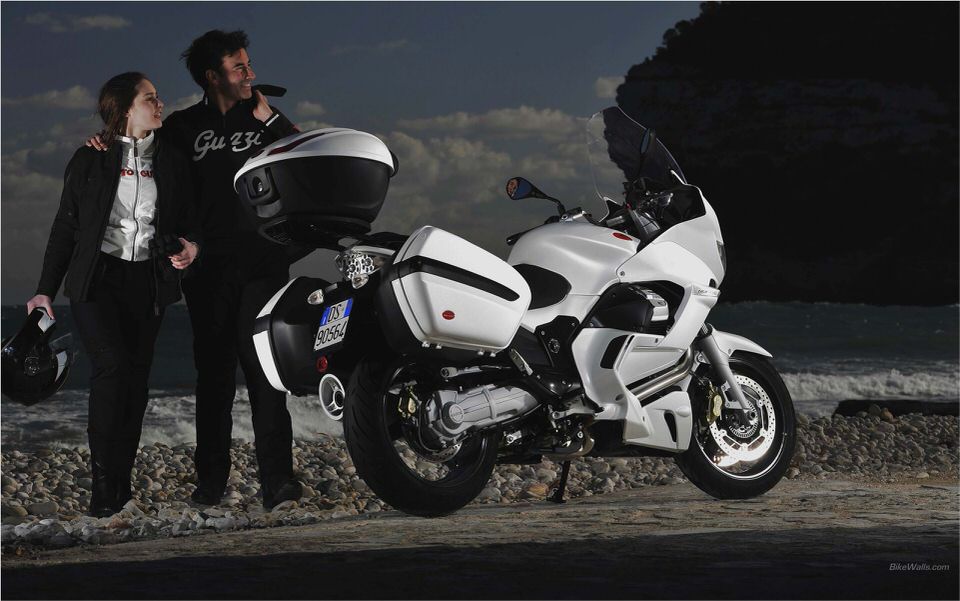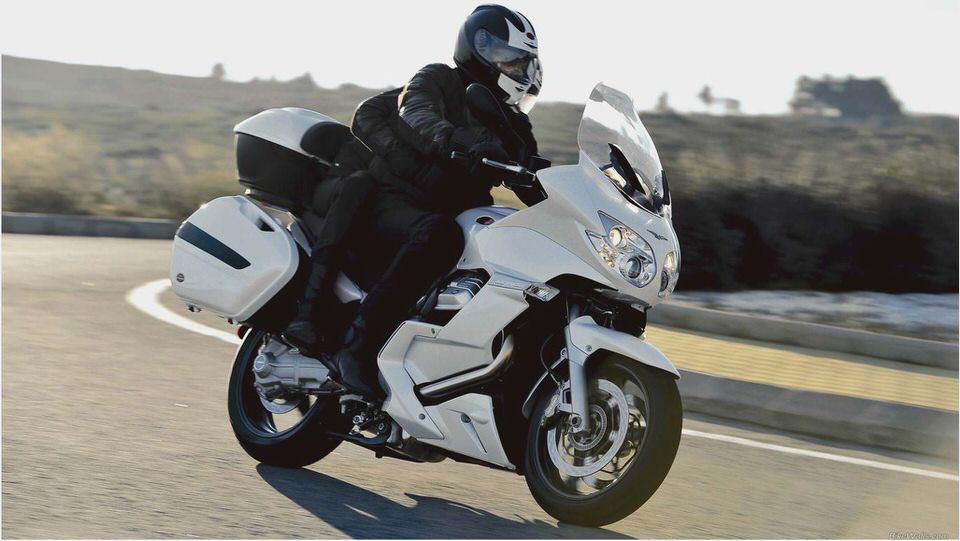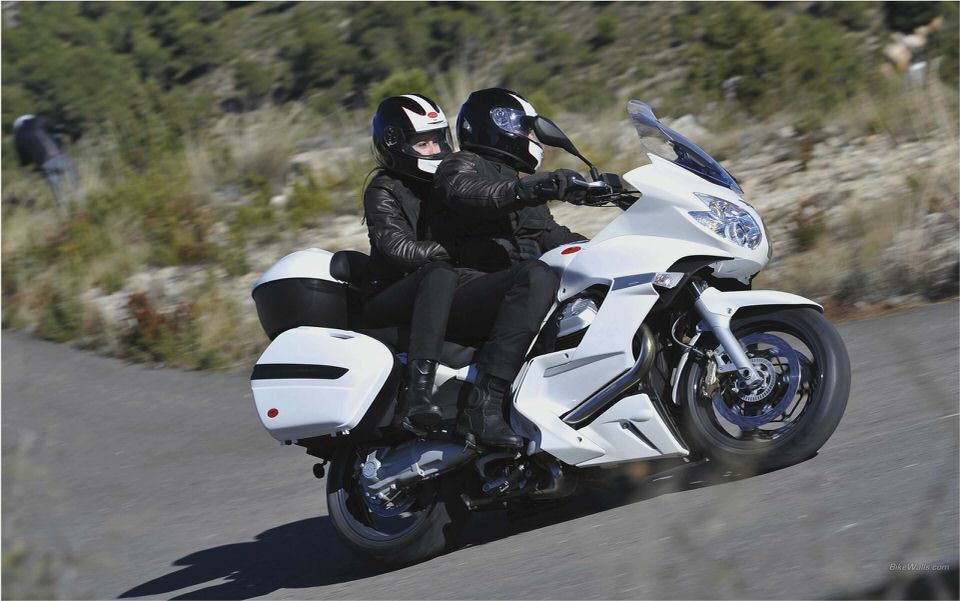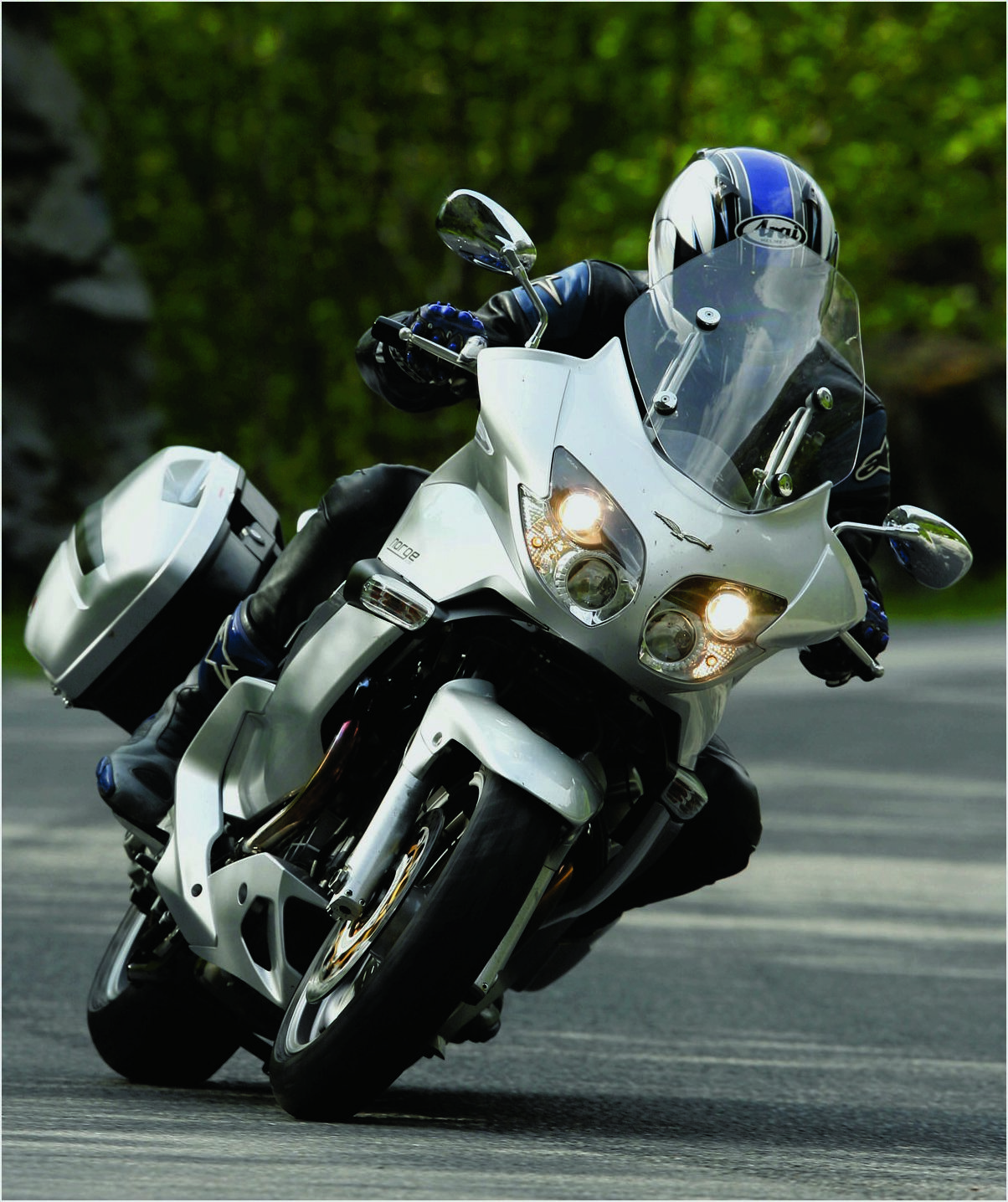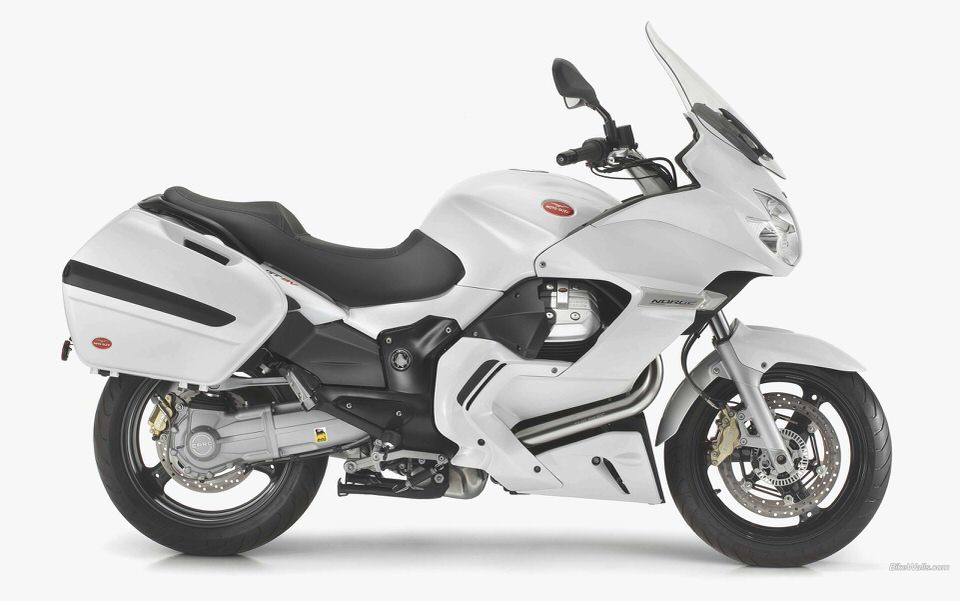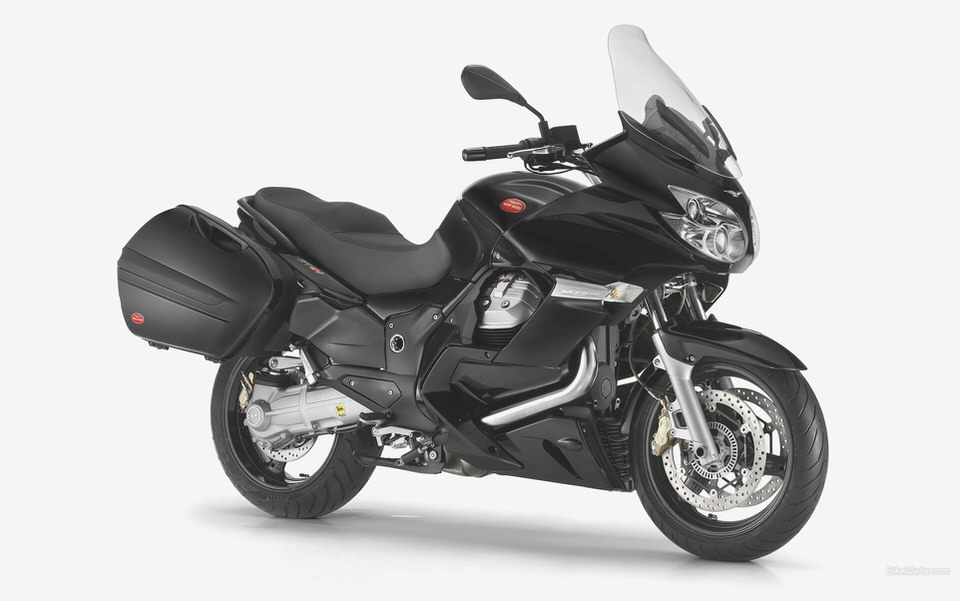 Moto Guzzi Condor – Moto Rivista
The New Moto Guzzi V7 Range debuts on the roads of the 'Circuito…
Moto Guzzi 3000 ie – webBikeWorld
Moto Guzzi Stelvio 1200 4V Review- Stelvio 1200 4V Adventure Bike
Moto Guzzi V7 Classic 750 (2011) Motorcycle Review New Motorcycles New Zealand