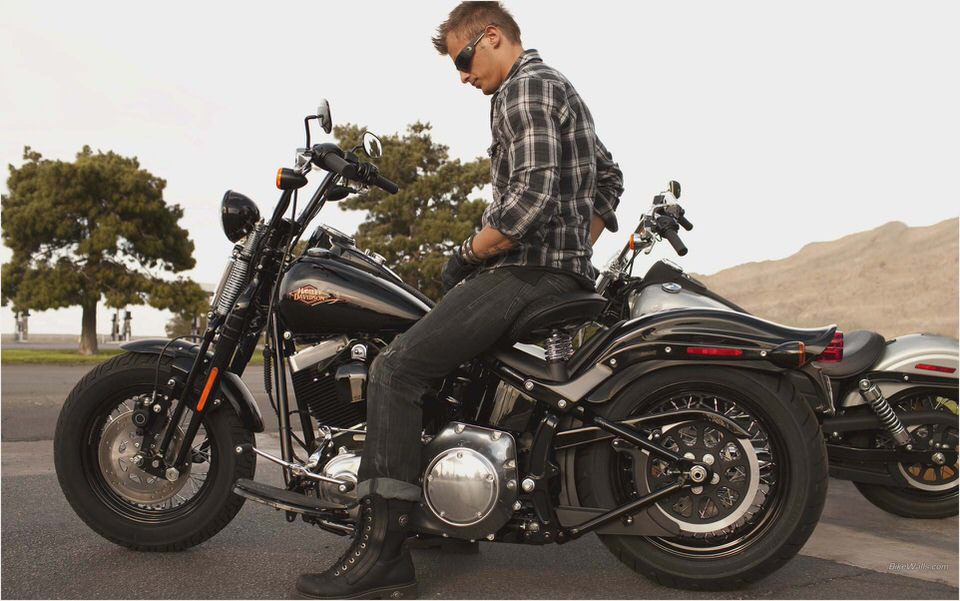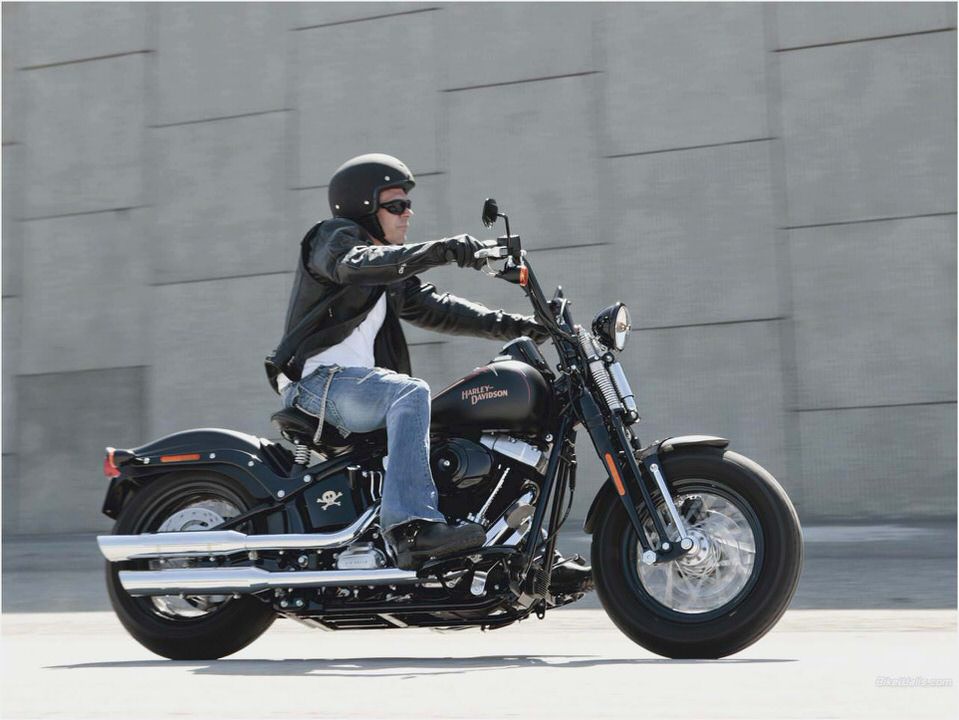 Specifications:
Introduction
The main characteristic of all models in the Softail family and one that doesn't miss on the FLSTSB Softail Cross Bones is the rigid-mount, 1,584 cc Twin Cam 96B balanced engine, a unit which shares nothing with the bikes that inspired Harley to create the Cross Bones (unless the configuration, of course). Thanks to the Electronic Sequential Port Fuel Injection (ESPFI), this motor puts down an impressive 87.90 ft lbs of torque from as low as 2,750 rpm.
Considering that it only needs to move around 737 lbs (wet weight) plus the rider only (there's no passenger seat on this beauty), it stands for agility on twisted back roads and a relaxed cruising pace down the highway. This is where the 6-speed Cruise Drive transmission intervenes to enhance the already great all around capabilities of a bike that looks like having just rolled out from the museum floor.
Featuring a sprung solo seat positioned at only 26.6 inches from the ground and mini ape-hanger handlebar, the Cross Bones is also a direct link to the original rebel riding position. The laced steel wheels with Gloss Black painted rims feature fat tires and harness a very low frame although we won't call the average Cross Bones biker a low rider simply because there are even lower seats on other Harley models.
It's hard not to be caught up by the springer front end so it's good to know that this is claimed to perform just as good, not as complicated as it looks. This, apart from the sprung seat, is one unique feature that Harley simply had to offer just so that the bike would be complete from the functionality meets nostalgia point of view.
History
The post-war period saw Harley-Davidson owners modifying their two-wheelers into light and aggressive motorcycles. Because the simplest solution for them then was to strip down everything that wasn't absolutely necessary (most owners even found the front brakes useless), some very unique and potentially dangerous rides ended up being created. That's precisely what Harley-Davidson was set to recreate with the all-new 2008 FLSTSB Softail Cross Bones, but they had the kindness to exclude the huge risk factor so that even grannies could ride the thing.
We do have to admit that a precise replica of those times would have never fitted in today's legal frame and find ourselves needed to call this Cross Bones the most accurate custom bobber inspired by the post-war chopping days. We're still living those days, you might say and we won't feel the need to contradict you.
Exterior
If riding a Harley-Davidson motorcycle is a timeless experience, then the new FLSTSB Softail Cross Bones almost makes the clock stand still. The dark Cross Bones cuts the profile of an authentic custom bobber, a stripped-down-and-chopped custom with raw finishes. Cross Bones leads with the Gloss Black Springer front end and follows with other post-war styling cues, including a Gloss-Black round air cleaner cover, sprung solo seat, half-moon rider footboards and chopped front fender.
The adjustable two-position pan-style saddle rides at a height of 26.6 inches. The rider rolls arm-high gripping Gloss Black mini ape hanger handlebars. The Gloss Black oil tank features a new Willie G.-autographed skull graphic.
The bright chrome straight shot exhaust with chrome slash-cut mufflers contrasts with the dark frame and powertrain.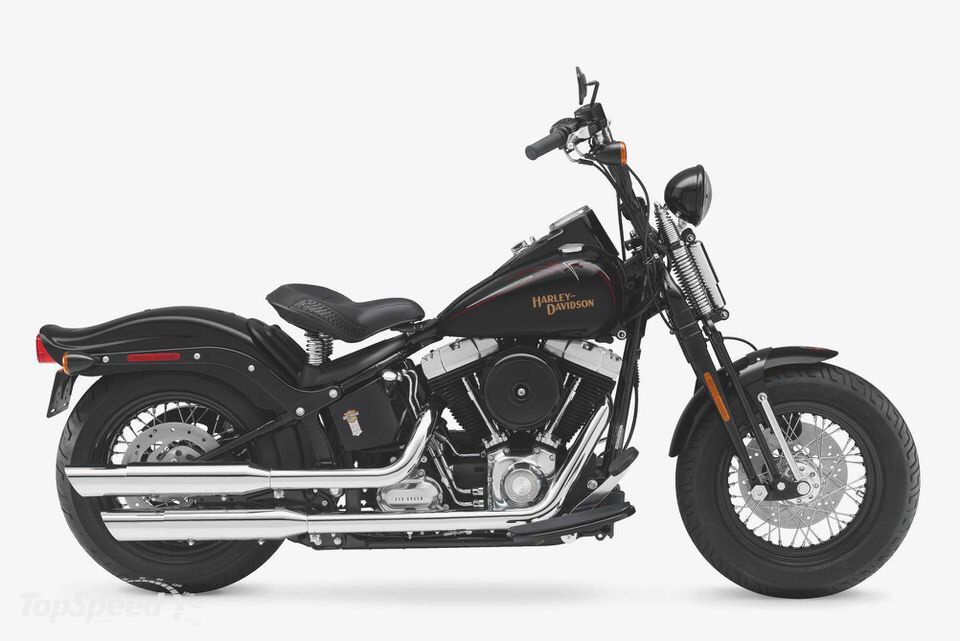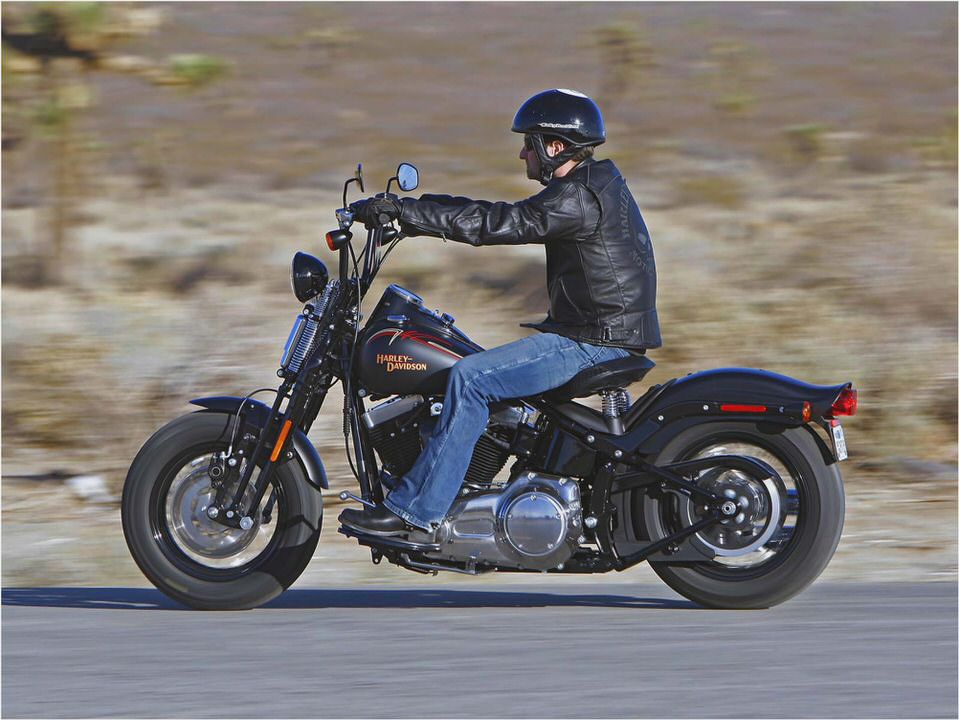 Color options available in 2009 are: Vivid Black; Dark Blue Pearl; Black Denim; Pewter Denim. These emphasize the custom bobber looks and also help this new model year stand out from the first one ever.
Price
The black painted 2009 Harley-Davidson Softail Cross Bones starts at $16,999 while any of the other colors will add exactly $350 to that. Many riders even sold their Sportsters so that they could go and buy one of these things and that shows how big of an impact it had on the market from the very first year of introduction.
Conclusion
Most likely, the greatest thing about the Cross Bones is that it doesn't make you decide between it and some other version available. It simply stands as the bike you always knew you'll ride back again and that doesn't come in alternatives. Uniqueness is the key and it seems that Harley has learned the best from its customers.
SPECIFICATIONS
Engine and Transmission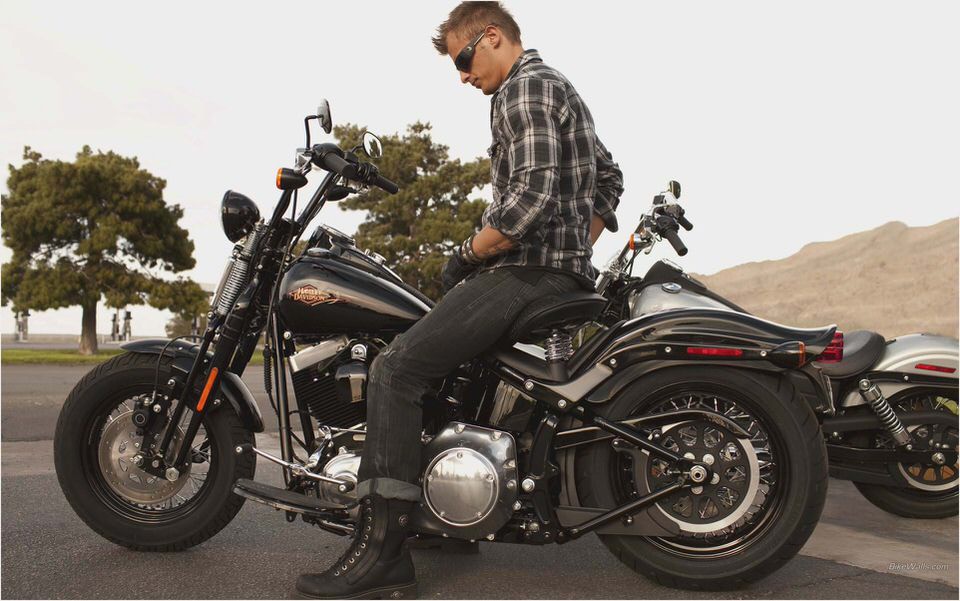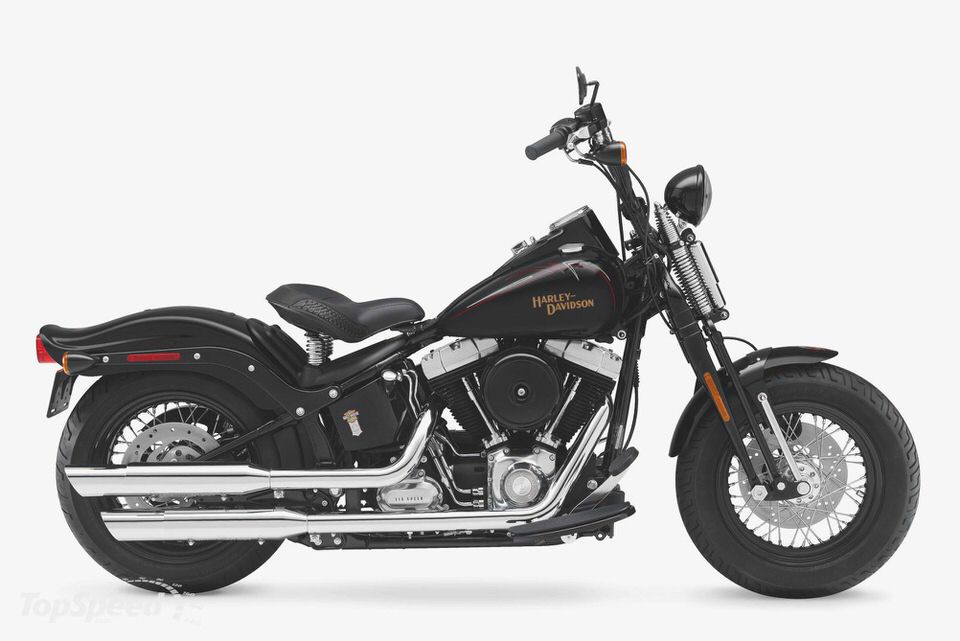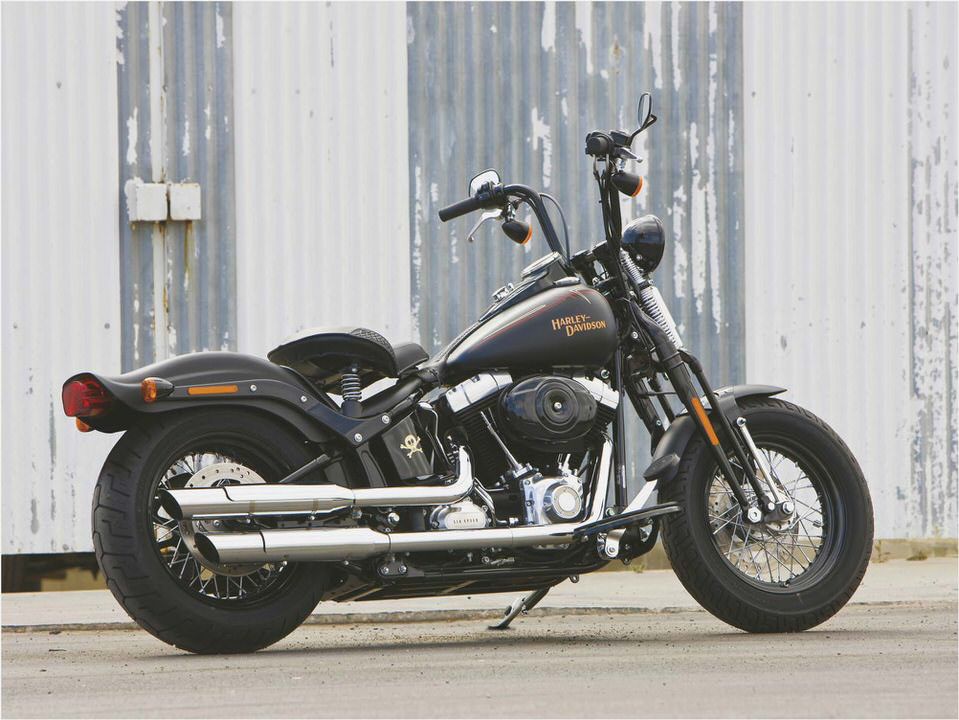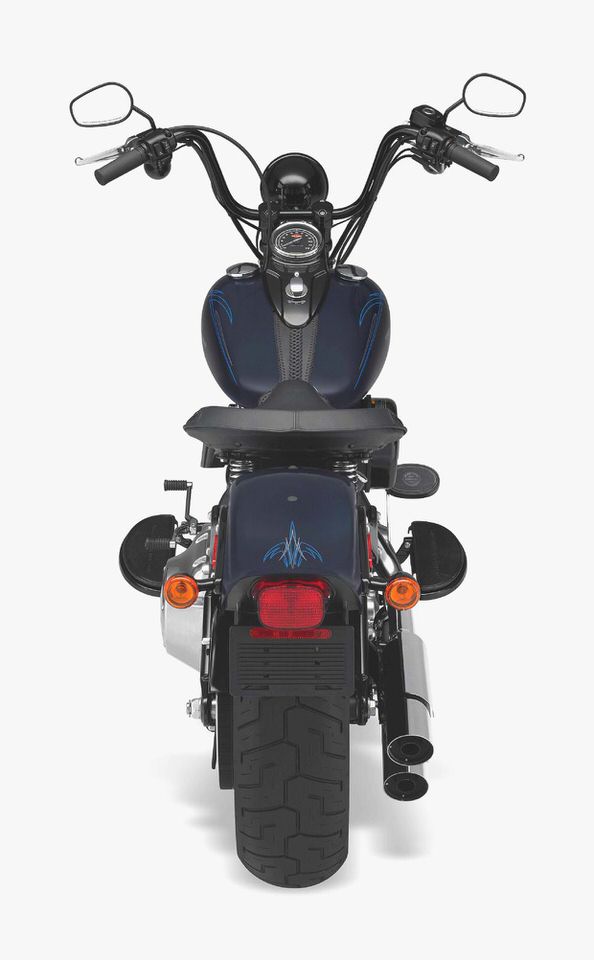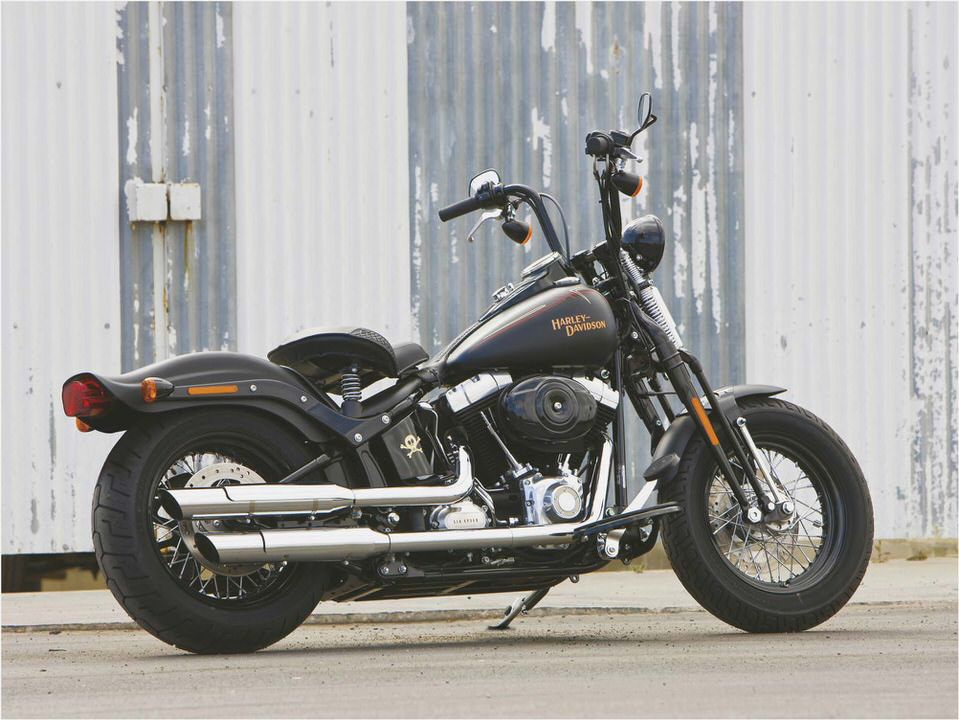 2007 Harley-Davidson FXSTB Softail Night Train Hot Bike
2014 Harley-Davidson Low Rider and SuperLow 1200T Rider Magazine
Looking at the 2009 Harley Davidson Super Glide Custom – Yahoo Voices…
Xlcr Cafe Racer for Sale Owners Guide Books
Preview: Harley-Davidson CVO Softail Convertible