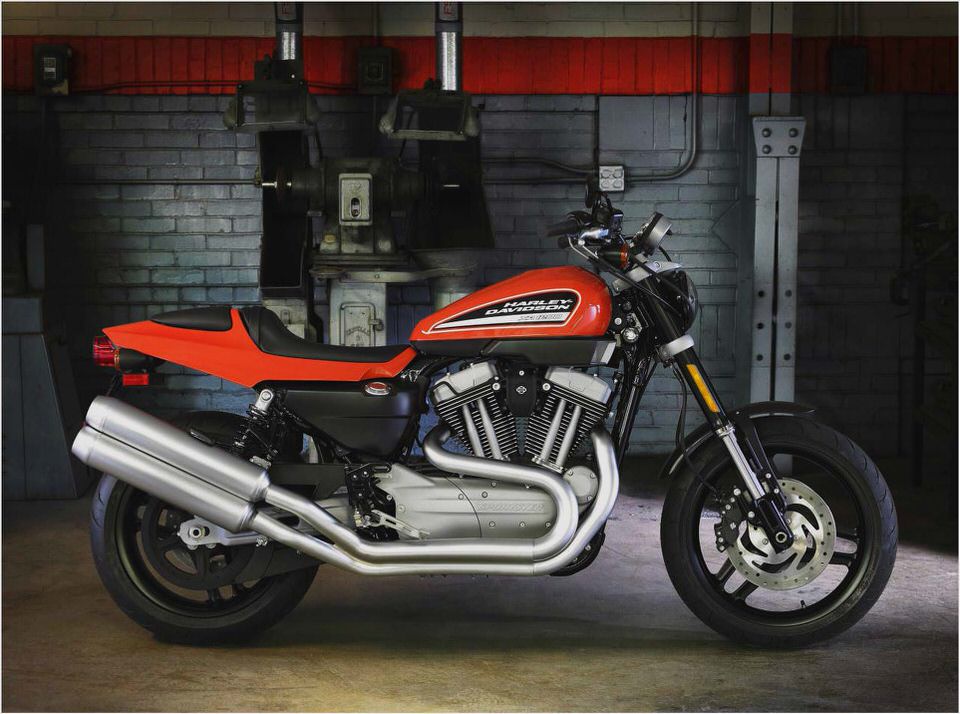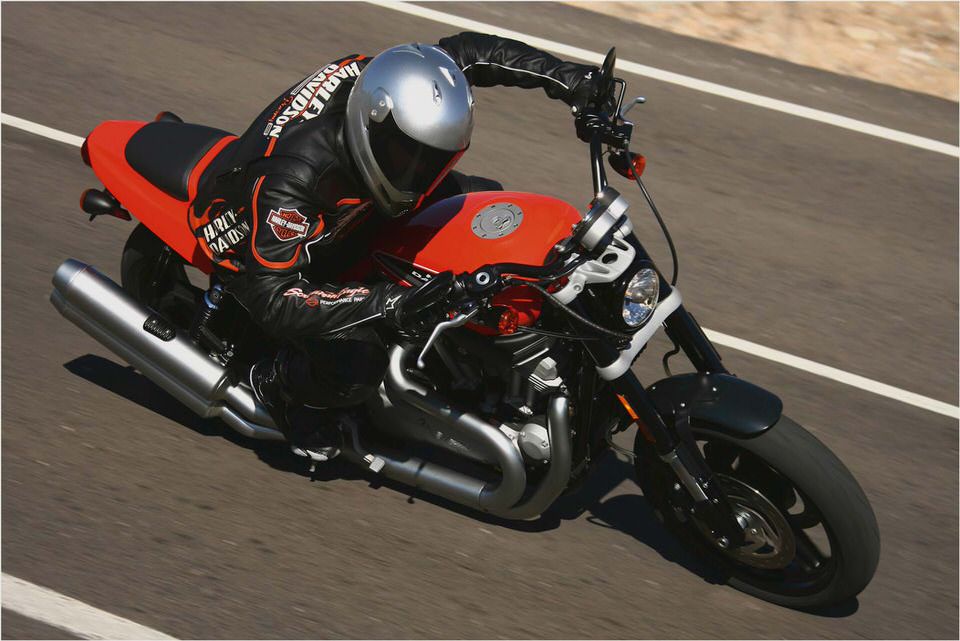 Imagine a new Chevrolet Corvette released only in Europe. How about having to travel to Mexico to get a slice.
2009 Harley Davidson XR1200 Bike
Imagine a new Chevrolet Corvette released only in Europe. How about having to travel to Mexico to get a slice of apple pie?
When Harley-Davidson introduced the XR1200 in Europe eight months ago, and made it known that the bike would not be sold here in the United States, there was much more than disappointment expressed by the Harley faithful. This motorcycle is not only inspired in its design by American dirt track racing, for many older Harley enthusiasts it represents the ultimate Sportster.
Perhaps, it's the bike they always dreamed about owning, or building with their own two hands (like Erik Buell in his garage years ago). No, there was more than disappointment, there was outrage. And believe me when I tell you that Harley-Davidson executives heard it. loud and clear!
HD responded quickly and we now have the XR1200 available here in the U.S. Availability will be limited as discussed in our November 24 article. HD invited us to San Diego, California to sample the XR1200 on everything from droning freeways to the tightest twisties in this area (Mount Palomar Road).
This XR1200, as stated earlier, is inspired by the legendary XR750 dirt track racer. The XR750 was piloted by numerous American champions, including nine-time Grand National champ Scott Parker, who joined us on our ride. Not surprisingly, the XR1200 was designed to be simple and straightforward like a race bike. stripped of anything unnecessary to the bike's performance and intended purpose on the street.
That huge lump of metal sitting brazenly in the frame is the familiar 1200cc v-twin, massaged and refined through the years (decades, even), and not the least by Erik Buell, himself. This time, the engine is in a state of tune specifically for the XR1200, with a 10:1 compression ratio and a 7,000 rpm redline! High performance cams and a well-designed oil cooler (to aid the air cooling) team up with fuel injection and a free-flowing air filter element to provide XR1200 worthy power.
Further tweaks to the relatively ancient power plant are interesting, but this bike is really about the chassis. In short, Harley engineers wanted the XR1200 to handle like no street legal Harley Davidson ever has. The importance of this goal is hinted at by the extensive discussion of available lean angle (39° to the right and 40° to the left) during the tech presentation prior to our ride.
The frame is only slightly different from the standard Sportster frame, but hanging from it is an entirely new, hollow cast-aluminum swingarm that is 40% stiffer than the steel item found on the regular Sportster, and 3.3 pounds lighter. In front is a pair of stout 43 mm Showa inverted forks, while preload adjustable shocks sit out back.
In order to clear the classically styled gas tank, Harley-Davidson had to utilize a split-rake fork offset; where the rake of the fork is roughly 1 Ѕ° shallower than the rake of the steering head itself. High quality Nissin four-piston calipers grip dual front disc brakes, and that braking power is translated through lightweight cast aluminum wheels (including an 18-inch front) and XR1200-specific Dunlop Qualifier sport tires.
As advertised by Harley, I found the ergonomics of the XR1200 somewhat like a modern-day naked, with a seat a bit lower and pegs a bit higher (preserving that lean angle). The seat proved to be firm and comfortable for the 150 miles, or so, I rode the big XR.
After an overly long freeway trip (where we battled significant side winds), we reached some twisty roads where we could begin to sample the XR's handling prowess. Unfortunately, I soon realized that the preload adjustment on the shocks I was riding was set up for someone 50 pounds lighter, and I struggled to finish corners without running wide, and generally lacked confidence in the front contact patch. No worries, I thought, I will just have the HD technicians bump up my preload at the next stop.
Unfortunately, despite the attendance of a dozen or so Harley-Davidson engineers and technicians, no one had a spanner wrench! I discovered this after the chassis engineer told me at lunch that I needed at least two clicks of preload in each shock to balance the bike for my weight. So, I soldiered on through the first half of the afternoon, where the roads got even twistier, wondering what the XR1200 really had to offer in the handling department.
During an afternoon photo stop, I happened to mention my predicament to Scott Parker. I should have known that a guy who spent most of his life racing, and occasionally wrenching on, XRs might have a quick fix for me. With a portable pliers borrowed from another journalist, Parker proceeded to spin each shock spring by hand in a manner that removed all of the spring tension from the bottom of the shock, and he then asked me What preload setting would you like? Problem solved.
I was finally able to sample the stellar cornering habits of this machine, and it came courtesy of some suspension tweaks applied by a veteran of the dirt track wars … the most decorated veteran of those wars.
That 1200cc v-twin does its job capably. The transmission is still a bit reluctant, and the horsepower won't begin to rip your arms out of your shoulder sockets, but the spread of power is broad and it gets you down the road briskly enough to enjoy what the XR is all about … cornering.
The non-adjustable fork dove on corner entries a bit more than I would like, but otherwise worked well. The preload-adjusted rear shocks balanced the bike well, but did seem to rebound a bit quick.
The XR1200 loves to carve corners. The brakes are strong and predictable as you prepare to dive for the apex. Once leaned over, the XR1200 is like a heat seeking missile … it is planted on its line and, unless you issue a command, nothing disturbs it.
Putting the bike on its side requires some effort (after all, it weighs a claimed 580 pounds wet), but the XR1200 is nevertheless a very willing and capable partner on twisty roads.
As the Scott Parker-led group slowly gapped me on a twisty road I was familiar with (and they were not), I started to understand what this new XR1200 is all about. This is not the right bike if you are looking for the latest-and-greatest engine technology and straight-line performance. This is the ultimate Harley-Davidson Sportster, with performance and reliability completely unknown to the guys who owned a Sportster decades ago.
Guys that dreamed (like Erik Buell) about what a Sportster might be or might become. That dream is finally a reality, with factory reliability and a factory warranty… and parked in your driveway it will look absolutely bad ass in that Orange Pearl paint job … sort of like one of Scotty Parker's race bikes. Some of our readers (you know who you are) absolutely must own this motorcycle.
For further details and specifications, visit Harley-Davidson's web site here.
Vintage images Collector harley davidson rocker
2003 Harley Davidson FXSTB Night Train Troubleshooting, Repair, Maintenance…
2012 Harley-Davidson Touring FLTRX Road Glide Custom motorcycle review…
1995 SOFTAIL SPRINGER
Icon 1000 Iron Lung Harley-Davidson Sportster Custom