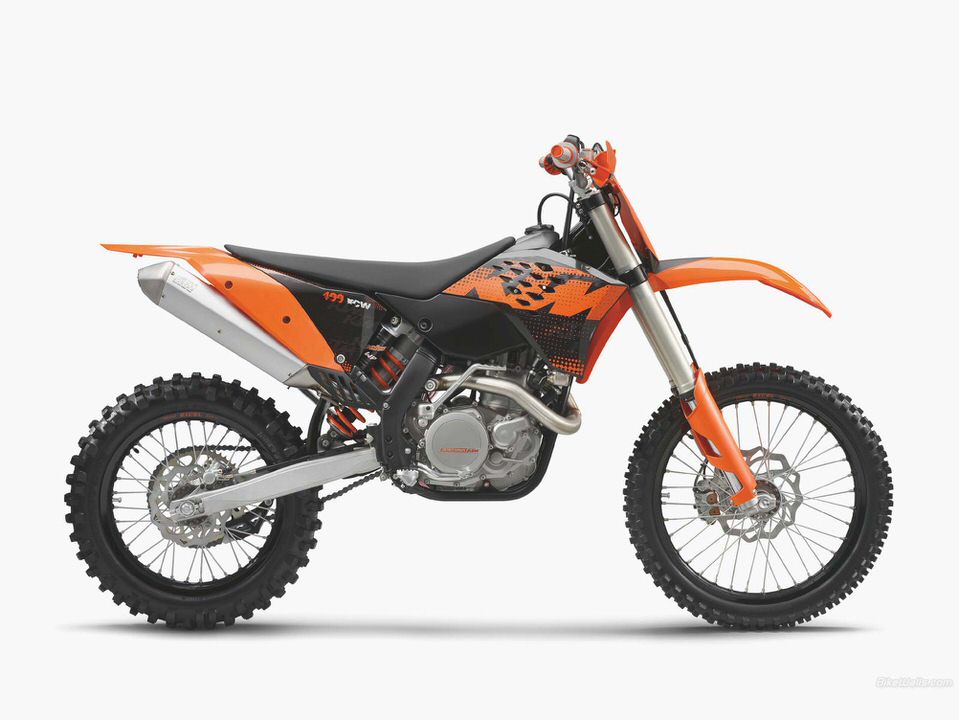 Specifications:
Introduction
The secret behind this model is that it addresses to riders willing to jump on the real thing, but who have still plenty to learn and need to do that on a middle alternative. This is what the 2009 KTM 400 XC-W stands for as it is built on a slightly different chassis than that of its bigger siblings and yet works with a more user-friendly motor which won't scare anyone away and yet proves competitive and challenging (for the rider, that is) long after buying it.
What's claimed to be the world's best Enduro chassis features the central double-cradle-type 25CrMo4 frame and aluminum, removable subframe as well as the WP suspensions and Brembo brakes found on the high-end models in this lineup. Also, you get the 58.31 inches wheelbase, that is longer than on the 450/530 XC-W (58.07 inches), and yet the same 15-inch ground clearance. A great advantage is the 36.42 inches high seat, but not the fact that, overall, this thing weighs the same as its bigger siblings (247.36 pounds).
Clearly adapted to fairly smaller riders who have ridden more than a few bikes along the years, the 2009 KTM 400 XC-W remarks mainly due to the 393.4 cc, single cylinder, four-stroke, SOHC, 4 valves motor. This allows riders to push their KTM to the very limit and get to know the bike better than they would if it had more power.
Competition
KTM's new 400 XC-W could make a point against the average 450 cc Japanese four-stroke enduros, but the old Suzuki DR-Z400E sounds like a decent alternative too. With its liquid cooled, 398 cc, four-stroke, single cylinder, DOHC, four-valves engine only being needed to carry a 262 pounds dry weight, the power-to-weight ratio won't differ dramatically. Yet, the price will because the DR-Z400E starts at only $5,199.
Exterior
Unlike the 2007 Suzuki DR-Z400E, which looks more or less like a farm motorcycle, the 2009 KTM 400 XC-W inspires from motocross and really looks like "Ready to Race" although it fits in a different category.
Apart from the disguised headlight, everything from the tall fenders, aggressively-styled body panels and narrow seat to the Excel wheels and petal-style brake discs says racing even though the bike isn't supposed to stand out as the most colorful from the crowd. The Six Days version does that with a range of new stickers, but not the regular version.
Our test bike blended orange with black, but not for long as we were about to take it through its passes and that always makes a dirt bike unrecognizable.
Test Ride
KTM sure knows how to infuse enthusiasm even before a rider gets on the bike and that's surely how I felt as the new 400 XC-W idled smoothly and I got my gear on. That might sound strange as I recently rode the 450/530 XC-Ws. but every single model has its own charm. This one is all about feeling even lighter than the 450 cc model and that shows in virtually all riding situations.
Slow speed maneuvering around tight spaces is second nature for most riders while high speed cornering unveils a racy character. Considering the 63.5-degree rake angle and adjustable trail, it is what we were expecting.
The four-stroke engine delivers linear power and it allows the rider to exploit the entire length of the powerband. In other words, you'll be riding the smoke out of this thing as a result of KTM 's new idea of a learning motorcycle. This thing will teach you how to value the engine's potential at its maximum and when you do, not only pass that obstacle, but get accustomed with what your dirt bike is capable of.
Coupled with a six-speed transmission, the fairly small engine won't disappoint when going for speeds in excess of 80 mph either simply because the very top of the rev range is very strong and yet not that scary. The clutch works just fine and resists abuse, just like on any other KTM dirt bike we've rode.
The tall gearing wasn't precisely in accordance with our idea of fun in the dirt, but a rear sprocket replacement will surely solve that out for most riders. Still, we were able to do some pretty decent wheelies and fairly tall jumps. The bike feels inviting and always ready for more, the best thing being that you'll manage to work with a fully opened throttle most of the time spent on the 400 XC-W.
Also, we appreciate the bike's climbing capabilities and the fact that it has a more than decent ground clearance despite the seat's height, which allows the average-sized rider to flatfoot the ground easily. This makes for greater control over the bike and faster learning, which doesn't necessarily mean the end of you riding this bike.
Price
Considering that the price starts at $8,398, you will want to ride the 2009 KTM 400 XC-W for as long as possible. Good thing that KTMs are reliable.
Conclusion
During the short test ride, this 400 cc Austrian dirt bike proved light, versatile and enough powerful to get the job done. Sure, riders will most likely get rid of the WP fork and bring Showa ones in, replace the rear sprocket with a bigger one and God knows what more, but we really must say that it worked just fine in standard condition for us here at TopSpeed.
SPECIFICATIONS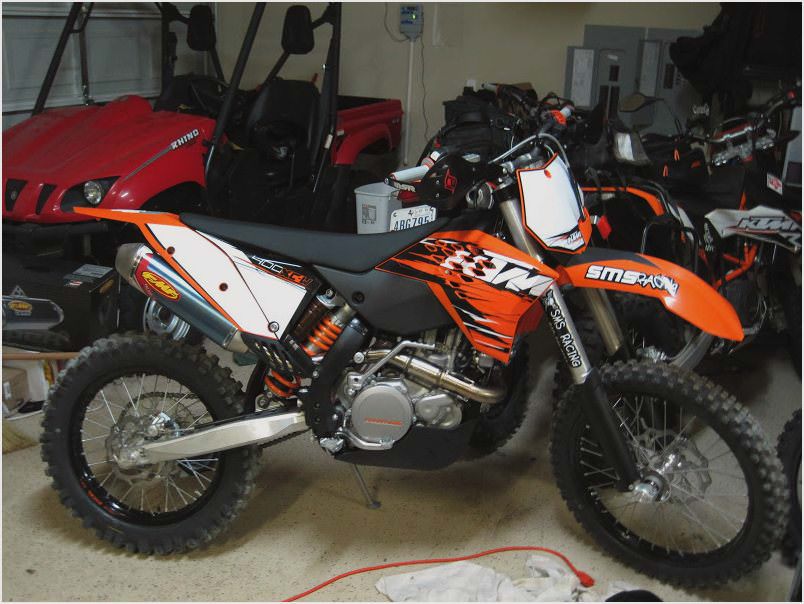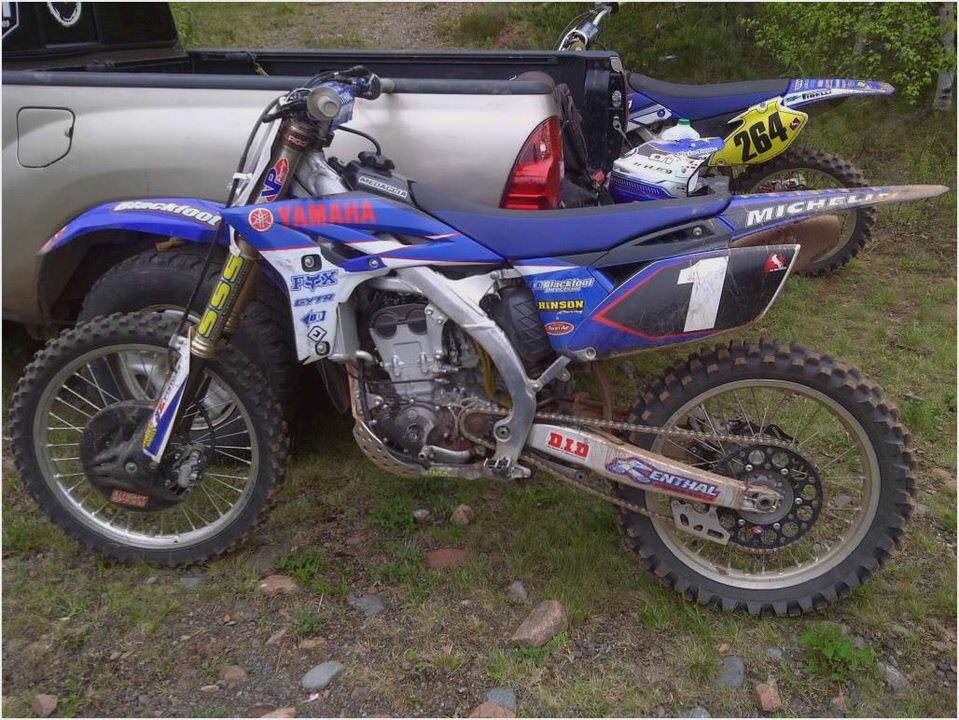 Engine and Transmission
Engine type: Single cylinder, 4-stroke, SOHC, 4 valves
Chassis and Dimensions
Frame: Central double-cradle-type 25CrMo4
Subframe: Aluminium, removable
Handlebar: Tapered Magura Aluminium Ø 28/22 mm (1.10/0.87)
Front suspension: WP USD Ø 48 mm (1.89)
Rear suspension: WP monoshock PDS
Suspension travel front/rear: 300 / 335 mm (11.81 / 13.19)
Front brake: 260mm (10.24) disc, Brembo double piston
Rear brake: 220mm (8.6) disc, Brembo single piston
Rims, front/rear: 1.60 x 21; 2.15 x 18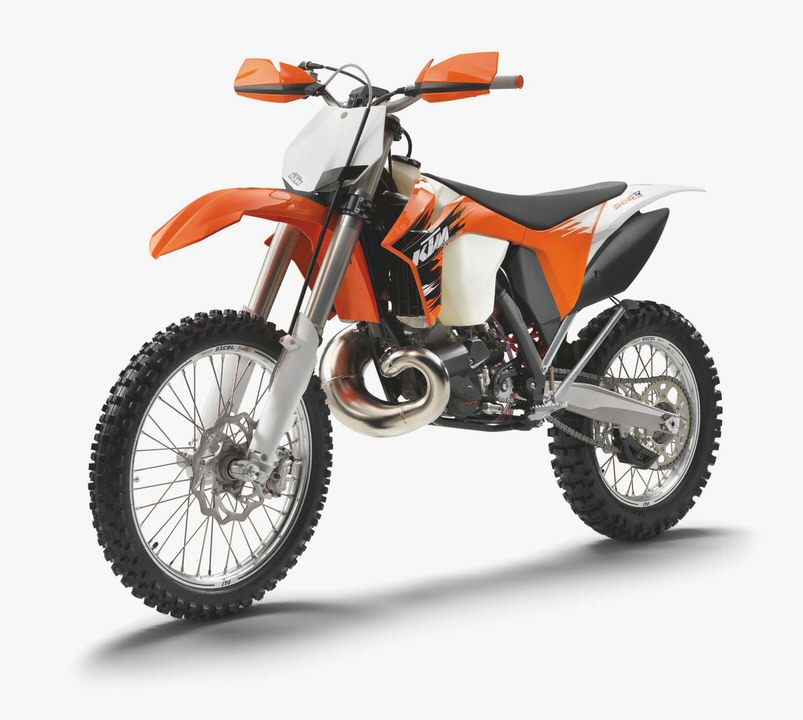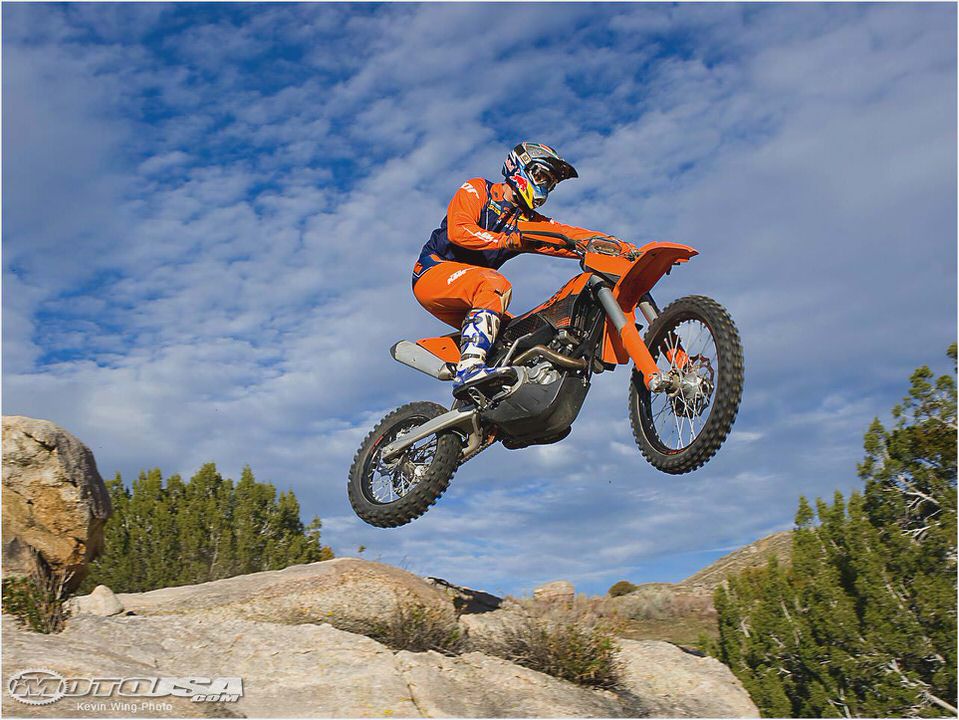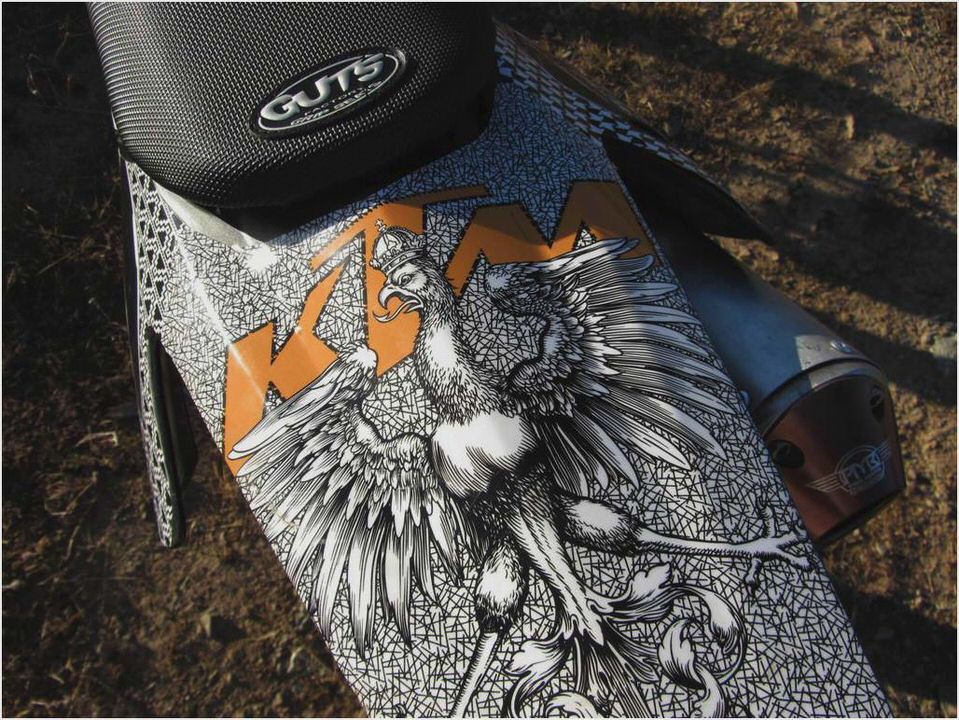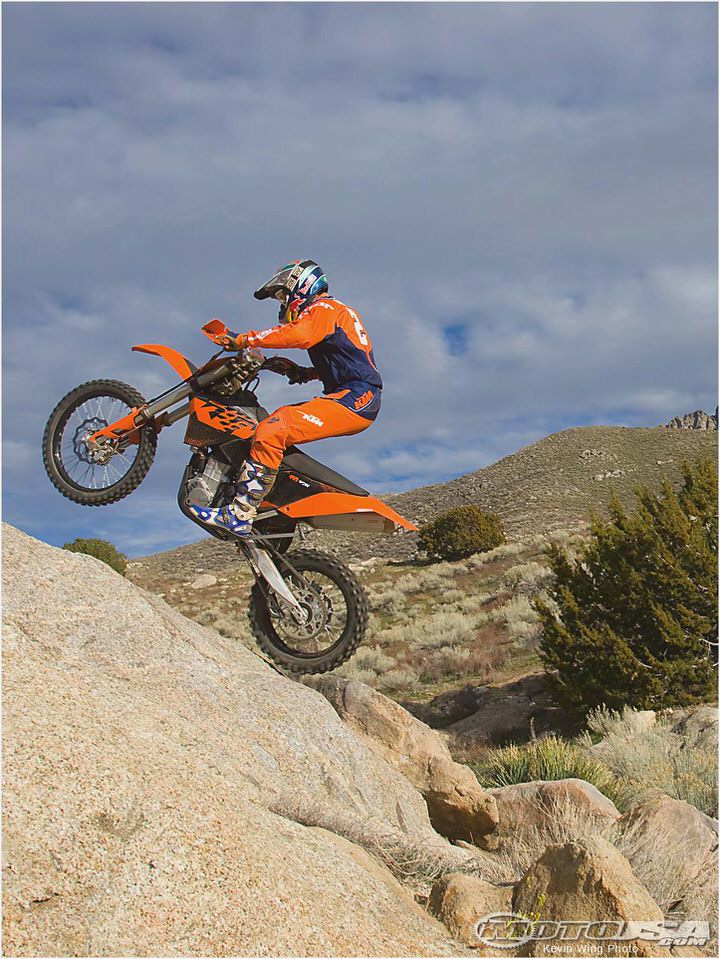 2014 KTM 690 Duke Review Noblesse Oblige
Alpinestars Moto News > KTM Set for Dakar Rally Alpinestars Alpinestars
2009 KTM 450/530 EXC motorcycle review @ Top Speed
Will KTM Launch Duke 690 In India MotorBeam – Indian Car Bike…
The new KTM 450 Rally – the perfect bike for Asia????