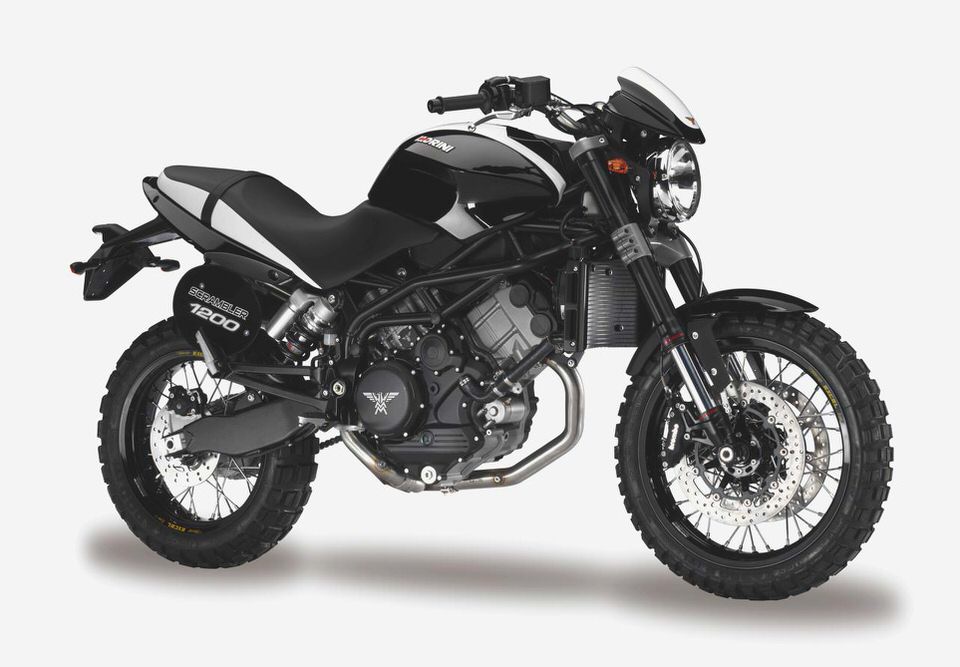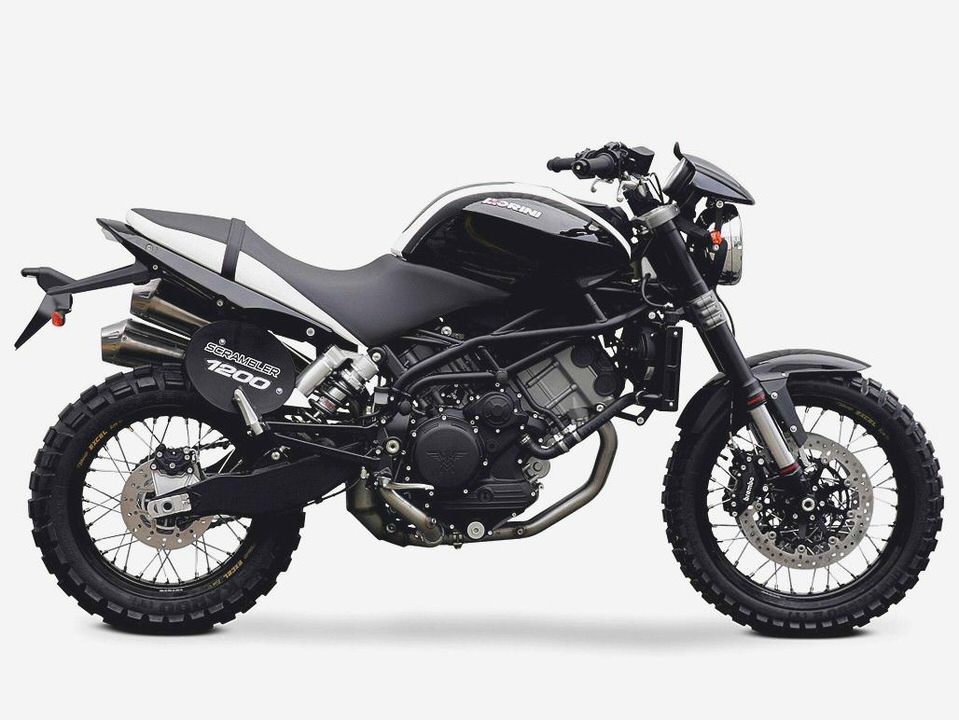 Playing Dirty, Italian-Style
They say: Moto Morini interprets the scrambler in its own way.
We say: And beats that other Bologna bike-builder to the punch.
They say: Moto Morini interprets the scrambler in its own way. We say: And beats tha
Scrambler: To those of a certain vintage, it's a familiar name on the country roads outside Bologna. But this one, powered by the same 1187cc, eight-valve twin fitted to the 91/2 and 1200 Sport roadsters, has little in common with the progression of '60s Ducati singles that share its name. Despite the mildest tuning of Moto Morini's current liquid-cooled, 87-degree V-twins, this one manages a healthy 117 horsepower at 8500 rpm.
Oversquare (107 x 66mm) cylinders are identical to the 140-bhp Corsaro version, but smaller valves and softer cams enhance low-rev performance at the expense of top end. The Magnetti Marelli injection is mapped to match an upswept exhaust featuring twin conical silencers and chrome heat shields. The result is enough midrange to spin the rear Michelin at will on wet pavement.
Chassis design follows Bolognese tradition with a Verlicchi-built tubular-steel trellis frame, bolted up to a non-adjustable 50mm Marzocchi fork and Paioli shock on the right side of the aluminum swingarm. The seat is quite high at 33 inches, and fairly wide as well-short riders will struggle to get both feet down. The fairly upright riding position adds to the roomy feel, along with a slightly raised one-piece aluminum handlebar behind the neat digital dashboard.
A tiny, color-matched flyscreen contributes to the Scrambler's traditional look.
Any suspicions that this is just another dull retro-rehash diminish as the big twin fires with a convincing bark from its conical twin pipes. What little remains are blown away with the first handful of throttle. The Scrambler pulls from 2000 rpm, hits its stride at 3000 and by 5000 is charging smoothly toward its 9300-rpm redline as I cue the efficient six-speed box.
A bit more throttle delivers 100 mph with a stable and reassuringly neutral feel. Given enough room, it should be good for about 150 mph on top.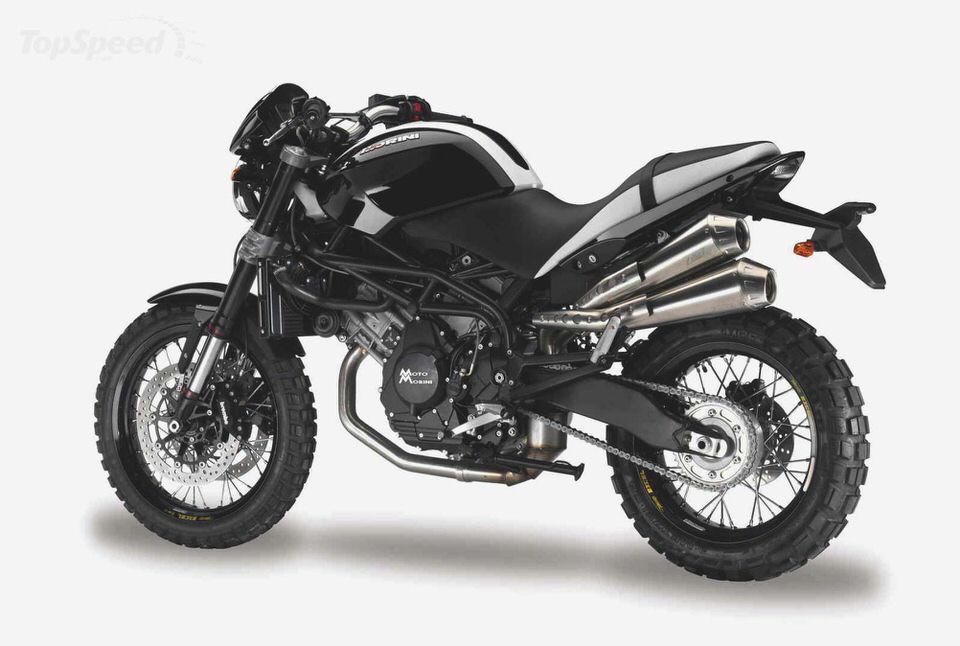 This Scrambler makes more than twice as much power as the similarly named Triumph, and shoulder-yanking straight-line performance the British version can't hope to match.
This Scrambler makes more than twice as much power as the similarly named Triumph, and sho
Despite lazy steering geometry (26.5 degrees of rake and 4.7 inches of trail), the Scrambler arcs around bends easily. There's no questioning the rigidity of this frame, and the suspension should also be capable of quick riding on dry roads. Despite its lack of adjusters and relatively long travel, the fork feels quite well damped at routine speeds.
Likewise the piggyback Paioli shock, which serves up a comfortable, controlled ride in conjunction with the reasonably padded seat.
Michelin's road-biased Anakees deliver reassuringly good grip through the corners and under braking. The Scrambler gets Brembo's two-piston front brake calipers instead of the sharper four-pot units fitted to Morini's roadsters. And although I decided against taking 469 pounds of fully fueled bike off-road without the optional Metzler Karoo knobbies, it coped with a short stretch of gravel well enough.
Rain meant returning to the factory without tapping the full potential of this distinctive, if not dramatically different, addition to Morini's range. The Scrambler adds a touch of versatility and off-road retro charm to the V-twin package-especially for those who remember the Scramblers of the '60s. Ducati management must be kicking themselves for allowing Moto Morini to get here first.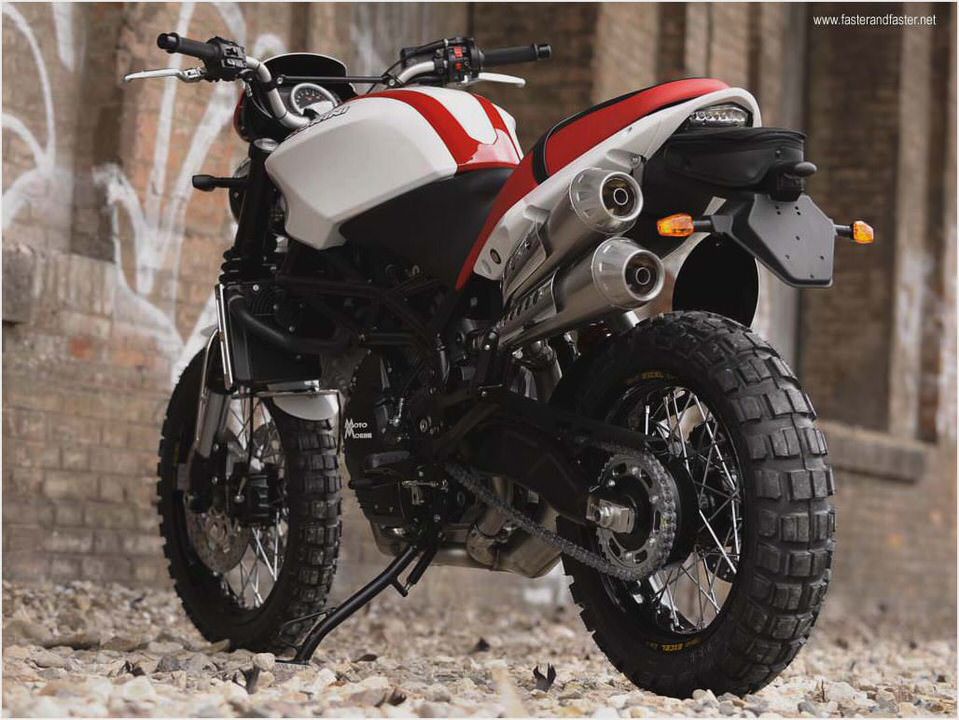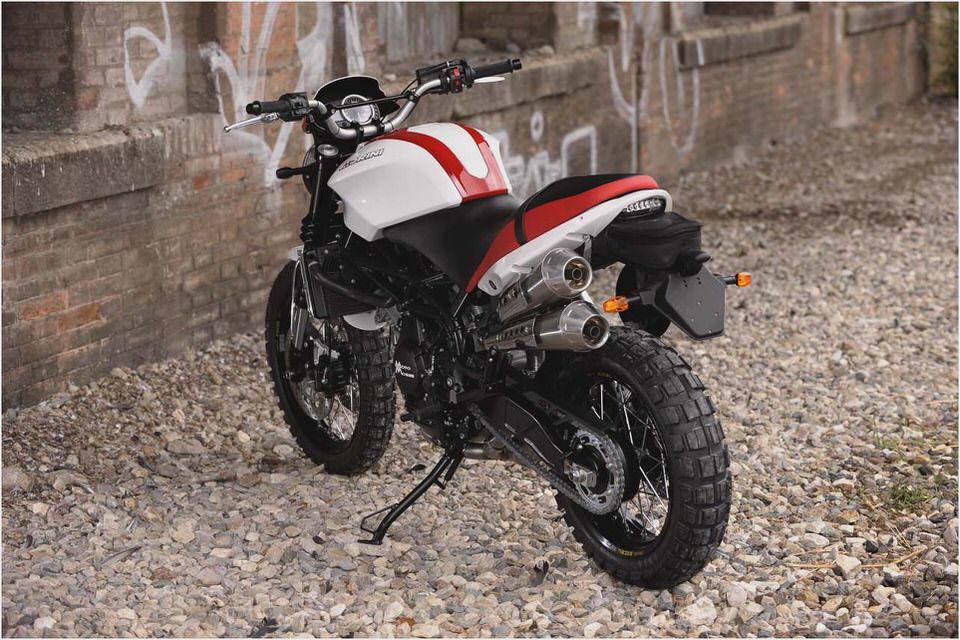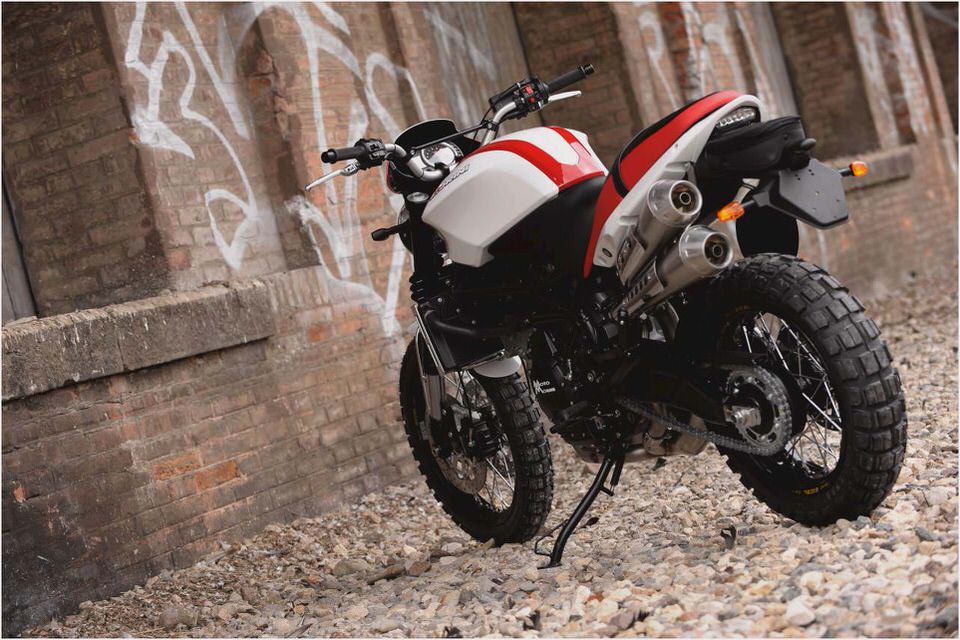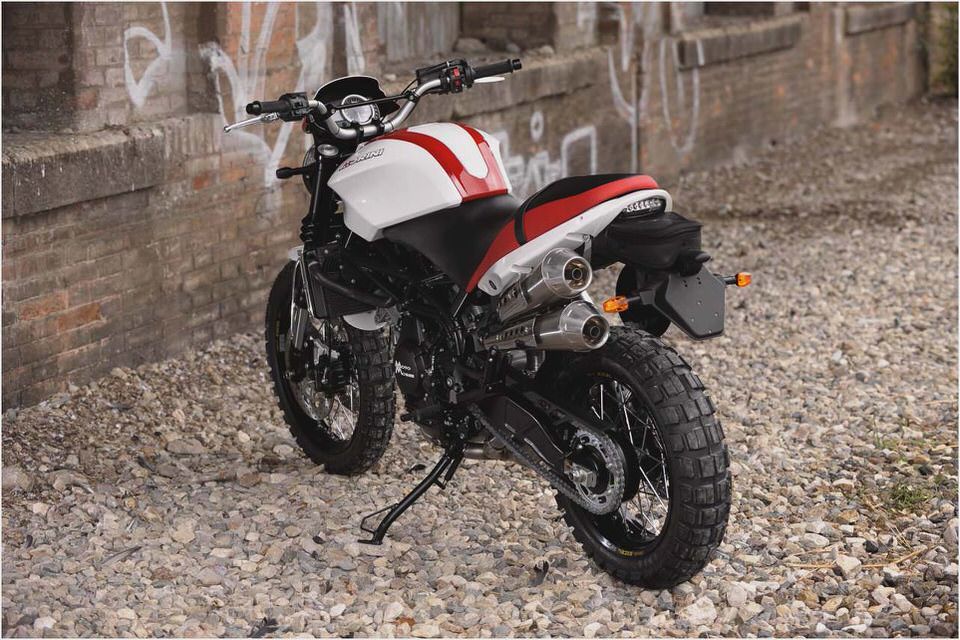 Silence is Golden – Moto Morini 350K Sport – Classic Motorcycle Review…
2010 Moto Morini Corsaro 1200 Veloce Preview – Ultimate MotorCycling
2009 Moto Morini Granpasso – Motorcycle USA
Jampot 1996
Moto Morini GearheadExchange Blog