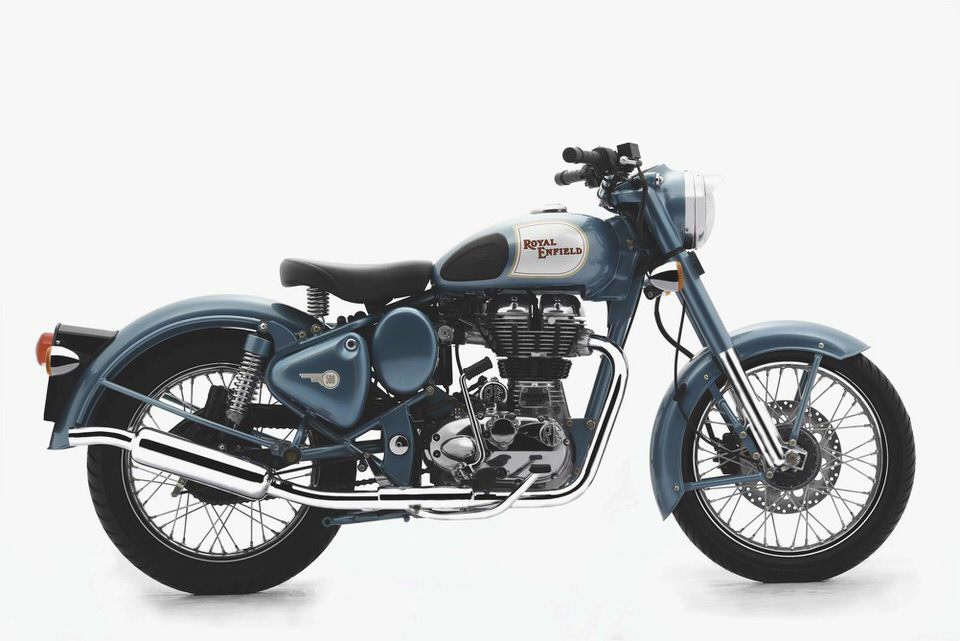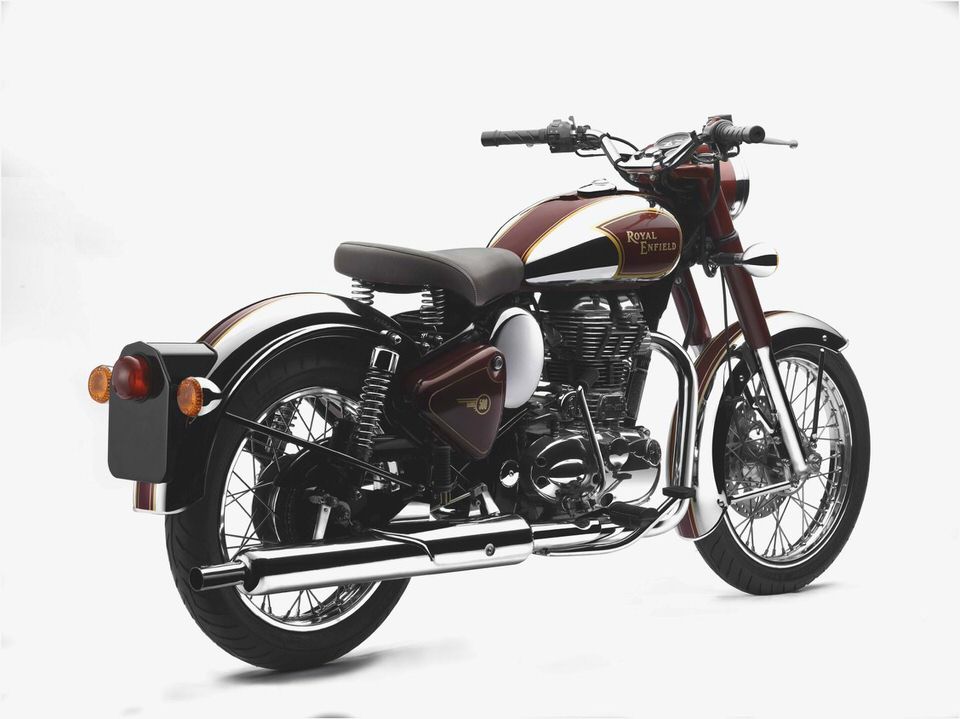 Related Content
B3C Fuel Solutions Introduces Tank Snake
New stuff for old bikes: B3C Fuel Solutions' Tank Snake will stabilize gasoline by removing water fr.
BMW K100RS Worries
Motorcycle Classics' tech expert Keith Fellenstein needs reader assistance in solving a BMW K100RS.
Early Yamaha Fuel Petcock
New stuff for classic bikes: NOS Yamaha fuel petcock
The 1974 Laverda Lineup
The Laverda motorcycle went through various changes, but was always well-built and reliable as one c.
Although Royal Enfield in England folded over 30 years ago, thanks to a subsidiary in India you can still buy machines that hark back to those glory days when British bikes ruled the roads. Case in point: the 2009 Royal Enfield Bullet EFI.
Remarkably, the Bullet has survived all these years looking much as it did when first launched in the mid-1950s. Electric starting and electronic ignition have made it easier to own, but stringent Euro III emission regulations forced the factory to design a completely new engine, resulting in the new Royal Enfield Bullet EFI. We recently got to test one of the new bikes in Europe, where they're going on sale now.
At a quick glance the new engine looks like the "Lean Burn" engine that has recently been available in the U.S. and it takes a second look to notice the unit construction engine/trans and the drive chain on the right. Certainly more modern looking than any previous Enfield engine, its square rocker covers hiding hydraulic lifters are reminiscent of early Seventies Japanese engines.
The all new pushrod engine was designed in England, and retains an 84mm x 90mm bore and stroke for the same lazy feel of previous models. A new 7-plate clutch nestled within the restyled outer cover gives light operation and a smooth take-off.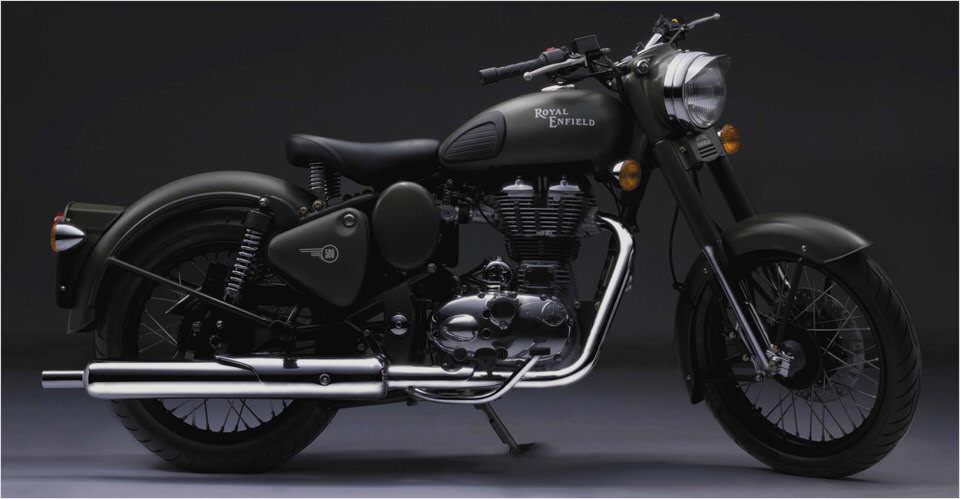 Fuel delivery is courtesy of Keihin in the form of a 30mm fuel-injected throttle body. There is now an EFI light sitting in the top panel with a low fuel light that does not look too out of place with the more traditional analogue instrumentation. Helping keep things clean is a 3-way catalytic converter incorporated into the muffler.
According to official figures, peak power output is now 27.5hp at 5,250rpm, compared to the previous 26.2hp at 5,000 rpm. Top speed is now a claimed 82mph (up 5mph).
The chassis of the new bike is similar to its predecessors, as is the styling. Unintimidating and user friendly, even with the new engine it should be easy to maintain for the average DIYer. Despite the provision of a kickstart, our test bike fired on the button and quickly settled down to the familiar clack of a big single.
The new clutch is super smooth, allowing gear-changes to be made with precision, providing you are not in any rush.
Still, this is not — and never was — a machine to encourage anything other than a leisurely pace. The extra power means 70mph isn't a strain, but the bike is happier — and a lot smoother and quieter — at 55mph. The rudimentary (by today's standards) suspension copes well with most roads, as does the tubular steel frame.
The single 280mm front disc and rear drum are well matched, and easily deal with the combined weight of bike and rider without giving any cause for concern even under heavy braking.
Light and flickable, it felt well balanced and slipped through traffic with ease. Enfield has managed to get the balance right, and at times it is hard to tell that it is not carbureted or for that matter a bike from the past!
All told, Enfield has done an excellent job retaining the bike's period feel and looks, while getting it up to modern standards. They have also managed to retain its frugal nature (80mpg is claimed), which in the current economic crunch will certainly enhance its appeal.
Yahoo Groups
Review: 2013 Royal Enfield Bullet 500
Royal Enfield Bullet 500 launched in India at Rs. 1.54 lakh – Bharath…
Royal Enfield Fury Royal Enfield Fury Price India Royal Enfield Fury…
New Royal Enfield Bullets Motorccyle Cruiser