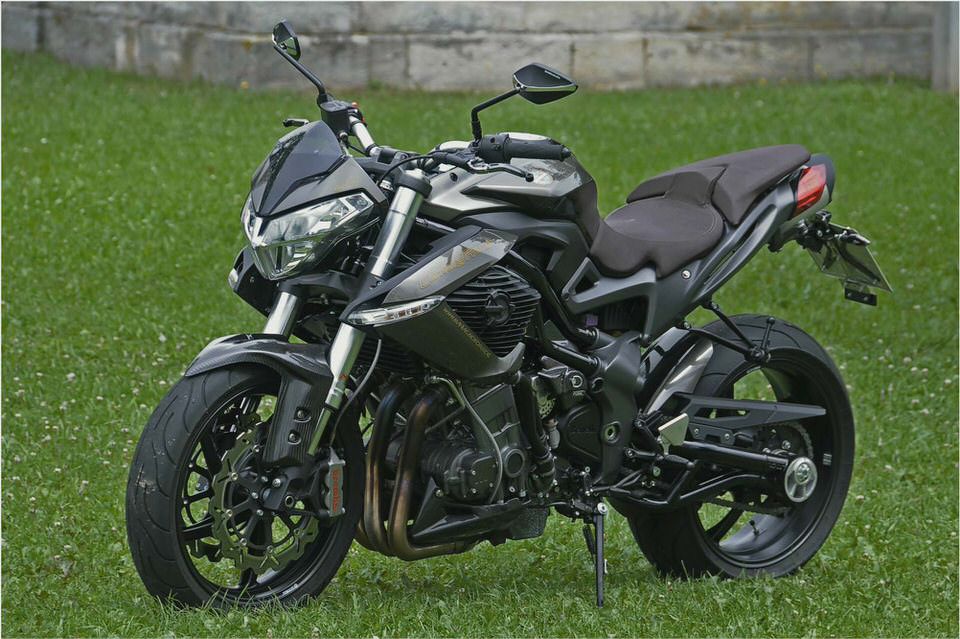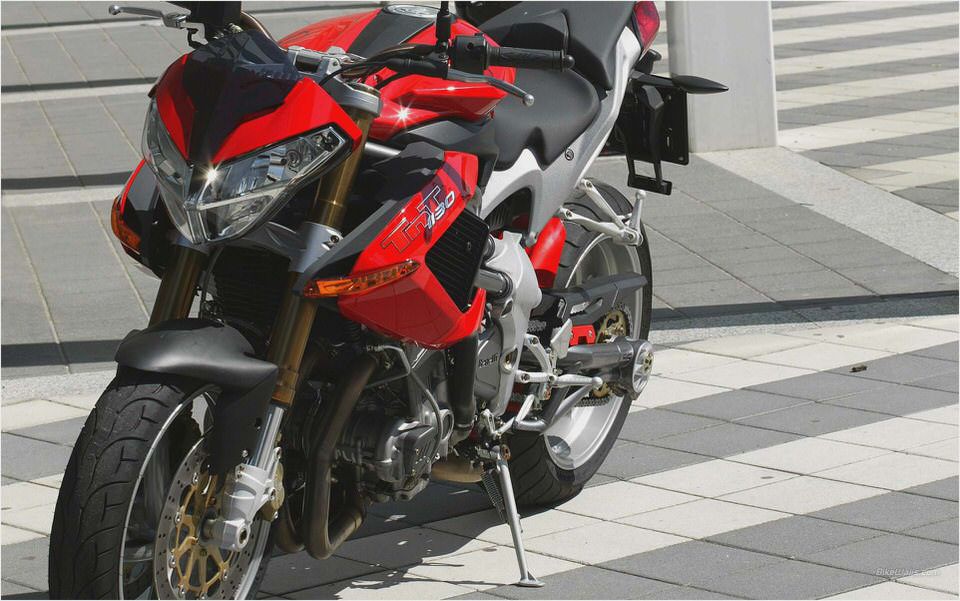 Italian motorcycle civil war
Competition is good for business. It keeps the wheels of innovation turning and prices down. And best of all, the consumer is usually the winner, reaping the benefits of better products and greater selection of choice.
A little intra-national rivalry is always good for business, too. A sense of pride in being the best from your own land keeps pencils sharp and late nights at the office routine when there's another player from your own backyard vying for the same piece of the pie.
Ducati is an undeniable presence in the world motorcycle market these days, so it would seem the Borgo-Panigale-based company has little to fear from within. Nevertheless, the Italian giant continues to innovate and refine, becoming an ever-larger PIA for the Big Four, and distancing itself from domestic competitors in the process.
Currently, Aprilia and MV Agusta are a couple factors from the Italian motherland keeping Ducati honest. Nevertheless, Ducati serves a crushing blow, nay, obliterates the competition. Figures culled from European motorcycle industry associations similar to the MIC in America are revealing.
Year-to-date total units sold in Italy shows Aprilia moved 2,400 motorcycles, with Moto Guzzi at 1,200 and MV Agusta a humble 700.
Ducati, on the other hand, seems to be in a world of its own with 8,600 bikes on the road – or somewhere – in Italy thus far. Makes ya wonder why the others even keep trying.
For now, it seems no one. But we think Benelli has a shot at turning more heads if only the aged Italian firm would take a deep dip in the pool of money – tens of millions – given it by its large Chinese parent.
Sexy they still may be, but Benelli's scoots are something of an aging platform. And just like the 2008 models we've tested here at Motorcycle.com . current models available only in Europe allegedly continue suffering reliability issues.
Perhaps even worse than occasionally wonky electrics and whatnot, is low-volume production keeping Benelli MSRPs too high, further crippling its chances at harassing Ducati, Aprilia or even MV.
This became crystal clear when we pitted Ducati's highly praised Streetfighter against the 2008 Benelli TnT 1130. (Read previous reviews linked at the end to understand why it's a '08.) The TnT deserves some respect, as it's a quality package and was a streetfighter before the Streetfighter.
Yet, when you start asking "Wudda git for the money?" well, then, the creamy Duc starts rising to the top.
Off the radar but not off the map
There's a lot to like about the Benelli TnT 1130. Its 1130cc in-line Triple is a refreshing departure from in-line Fours and V-Twins in the liter-class sportbike segment. And its single underseat canister emits a raspy note, giving the TnT an additional character-defining trait.
There's a lot to like about the Benelli TnT 1130.
Unfortunately, the sporty and sportbike classes seemingly become more defined each year by ultimate output. And so in this sense the Benelli's 111 peak horsepower at 9,000 rpm suffers a crushing blow by the Streetfighter's near 134 hp at 9,800 rpm from its 1099cc Vee. But any crusty veteran knows that midrange stonk carries as much or more value in the street, where peak horsepower is often an esoteric ideal.
The Triple spools up well over 95% of its peak torque for the better part of 1,000 rpm, right where it's most usable in everyday sitches: midrange 4-5,000 rpm. In fact, the TnT's output below 5000 rpm exceeds the Duc, and dyno traces intermingle from there until 7300 rpm when the Streefighter shows its high-rev muscle.
Beyond 5K twisting force dips a few pound feet over a spread of a couple thousand rpm, then eventually climbs again, peaking at 69.9 ft-lbs at 8,100 rpm. There's still at least 1,000 rpm of near peak twisting power after that. Nothing like a good, strong cup of torque to start off yer mernin' right!
Though the Duc's desmo Twin produces almost 3 more ft-lbs at peak (8,400 rpm), it doesn't see as a big a share of peak as early in the rev range as the Benelli does.
However, the Streetfighter's torque curve is (surprisingly!) more linear than the TnT's. At 7K rpm the Twin begins a whopping 22-pony gain in horsepower —and 5-plus ft-lbs to go with it — spread smoothly over a 1,000-rpm range! The SF also carries most of peak torque further, about 1,500 rpm, once past peak, than does the TnT.
The Ducati tips its hand here, revealing its race-bred strong top-end engine heritage.
We can play the numbers game all day, but a bike is more than just a sum of figures.
Of the Benelli's fueling and throttle response, Kevin "Cool Hand" Duke likened the EFI's off-idle abruptness, especially at small throttle openings, to fuel-injection systems of five or more years ago that often had a "digital" on-off sensation. The SF is no angel either, as with most Ducatis fueling below 2,000 rpm is snatchy.
Chassis differences, good and bad, abound
The Streetfighter underlines its value with fully adjustable suspension front and rear. However, as Kevin noted in the Ducati's solo ride review, the Showa shock "initially confounded us with its stiffness."
After painstakingly backing out a good bit of preload, and fine tuning rebound and compression damping, the rear half of the SF was much better balanced with the good performing USD 43mm Showa fork. The primary issue here is a bike delivered with a spring rate that's likely too heavy for most folks that'll saddle up to the Duc. After all the springy parts were squared away, what impressed most were a planted front-end with good feel and an unflinchingly stable chassis overall.
On the other side of the suspension coin is the soft-ish TnT. Though big and impressive, the inverted 50mm Marzochhi fork is wholly unadjustable. Despite this, the TnT's front is well damped, though it will dive under heavy braking.
The Benelli's Extreme Shock was the polar opposite of the Duc's heavily sprung unit.
To keep the chassis balanced, and the rear from wallowing excessively through corners, nearly all spring preload was required. The saving grace in the TnT's suspension department was the relative ease with which the shock could be adjusted when compared to the Duc's unit that seemed purposely designed to restrict access.
One of the benefits from the Benelli's high-by-comparison, more upright one-piece motocross-style handlebar is the amount of leverage a rider can apply for initial steering input.
Pair this to a rake angle shallower than the Ducati (24.5 v. 25.6 degrees), as well as an edgier trail figure (4.13 v. 4.48 inches) and a wheelbase almost 2.5 inches shorter (55.8 v. 58.1 inches), and on paper the TnT looks like it should move with the swiftness of a fleet-footed featherweight boxer.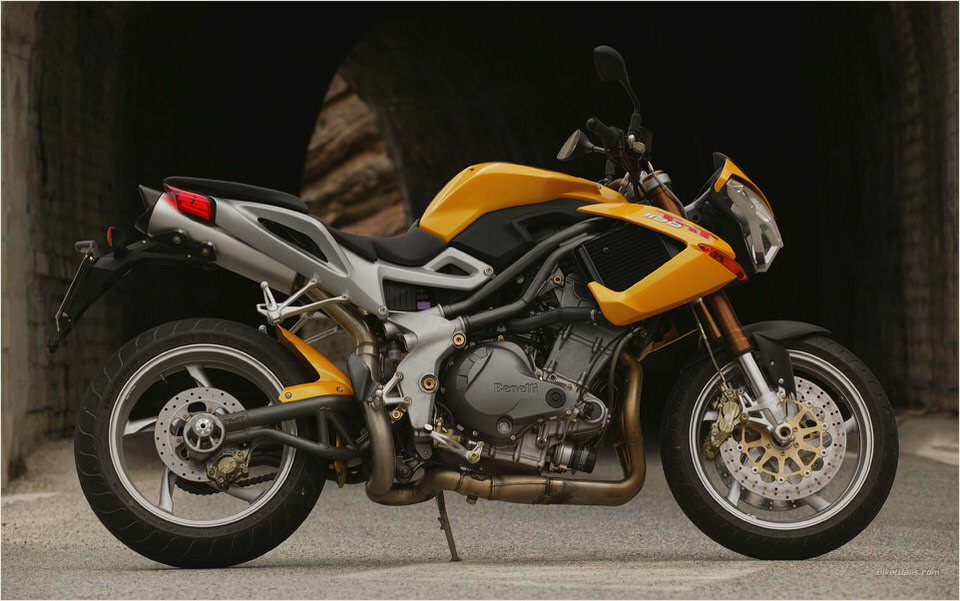 Indeed the Ben is agile for a bike with a claimed dry weight of 438 lbs (473 lbs wet). Yet its lower-spec suspension doesn't allow the rider to capitalize on the racy geometry. We preferred the Duc's minor sacrifice of slightly heavier steering in exchange for confidence-inspiring stability mid-corner, and 65 fewer pounds (claimed dry), in favor of the TnT's sportbike-like initial steering effort.
Believe it or not, all Brembos are not created equal.
The Benelli sports a pair of more basic four-pot calipers and 320mm rotors. This budget-minded Brembo kit is adequate, but doesn't offer excessive levels of feel, and a healthy squeeze at the lever is required to stop the bike with authority. The Ducati's monobloc radial-mount Brembo clampers and 330mm rotors package is at the other end of the spectrum.
Feel at the lever is great, and stopping force is unparalleled.
Look. Forget about all the horsepower, badass looks and any other fancy caca you want to say about the Ducati. The brakes are nothing less than sublime, and alone are just about worth the price of admission.
When you experience them you'll understand.
We've ticked off a number of shortcomings in the Benelli when compared to the Streetfighter. But if either of these nutters is something you think you might ride day in and day out, consider the TnT's open, upright, easy-going rider triangle. The SF on the other hand says "Weekends Only!" to most of us hovering around 40 years and above.
Where the TnT's upright bar makes for an easy reach from the narrow-waist saddle perching the rider 30.7 inches off the ground, the Ducati's handlebar is not only lower, the ends actually have a downward bend that dictate an aggressive rider stance. A 33-inch seat height also might scare away those thinking commuter thoughts.
Effort at the clutch is borderline heavy on both steeds, but at least the Duc offers an adjustable lever. The Streetfighter's mirrors sit low and offer a view not much better than most repli-racers' mirrors, while the Benelli's mirrors are higher and provide a wider field of view. The Duc's instrument panel is essentially a replica of a GP unit and far easier to navigate than the Benelli's non-intuitive LCD panel.
And we'd be remiss if we didn't mention the SF's "exhaust heat shield that intrudes on right-side boot space when up on the balls of your feet … and slippery footpegs, too," as Duke noted. It's a demerit each of our test riders noted.
Digesting the (mostly) objective data between this pair of Italian rough necks, just about any one can see the Ducati comes out ahead.
But factor in the sometimes-subjective issue of price, and the only thing keeping the Benelli from throwing in the towel is its atypical styling and general rarity. Benelli's low annual production burdens the TnT with a $500 penalty over the Duc's $14,995 tag.
You can, however, purchase a TnT model with suspension and braking comparable to the Streetfighter, but MSRP on the TnT Sport Evo is $16,999, and you still don't gain any more power over the base TnT. Then there's also the issue of dealer support, or lack thereof…
Can Aprilia and MV offer any resistance?
The Tuono 1000 R and R Factory unfaired fighters present a predicament similar to the Benelli.
The standard Tuono is considerably cheaper at $13K, but again we're talking about sacrificing 15 hp, or more, and you still don't get the Duc's stunning brakes. Step up to the Factory to get premium Ohlins springy parts and various carbon fiber dress-up bits and you'll find yourself on the other side — like with the TnT Sport Evo — with a $16,999 price tag, and still no gain in power or higher-spec monobloc calipers.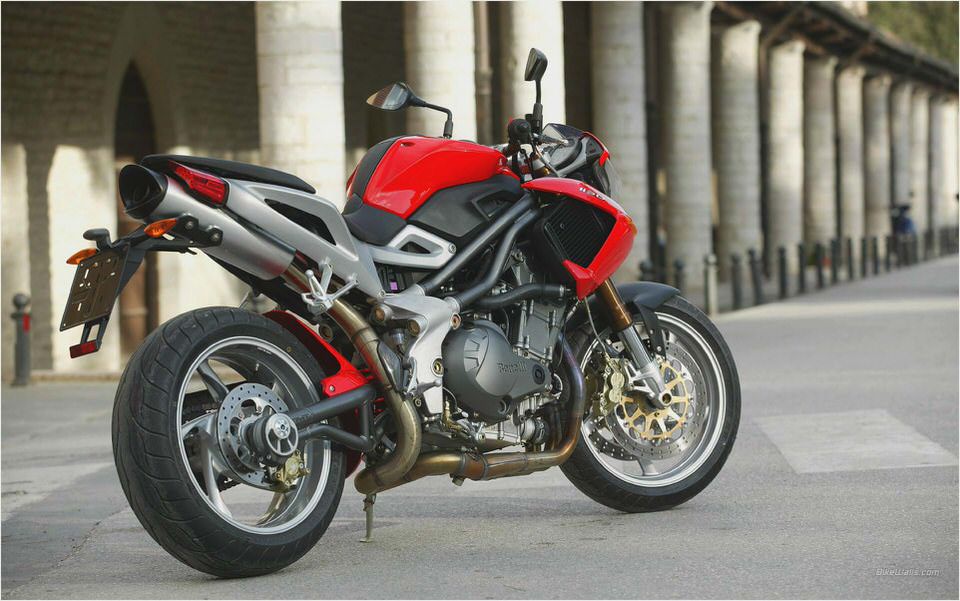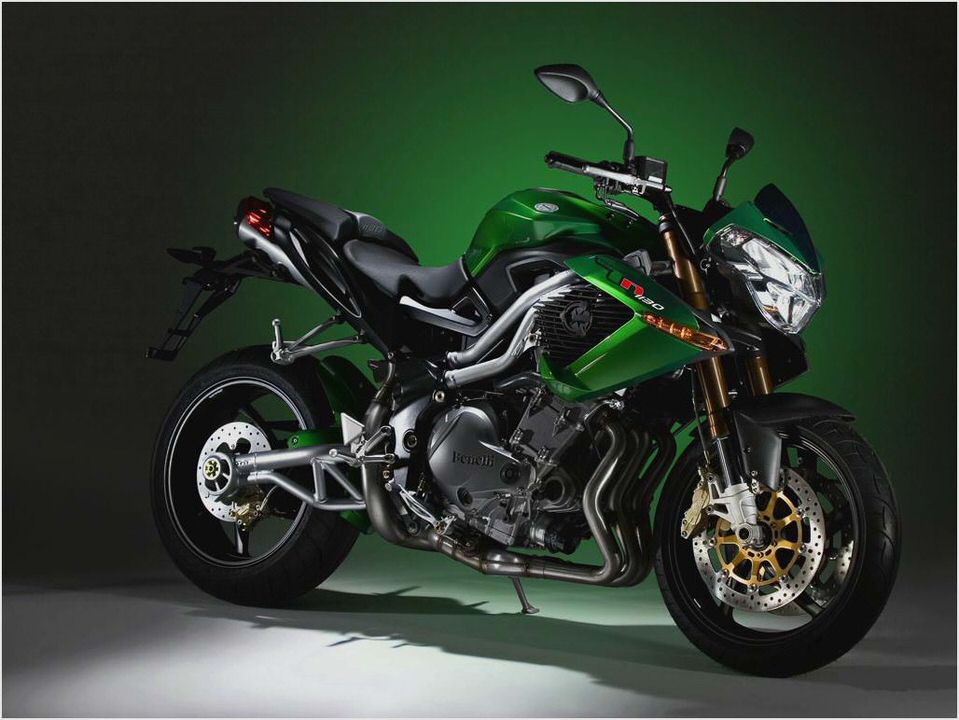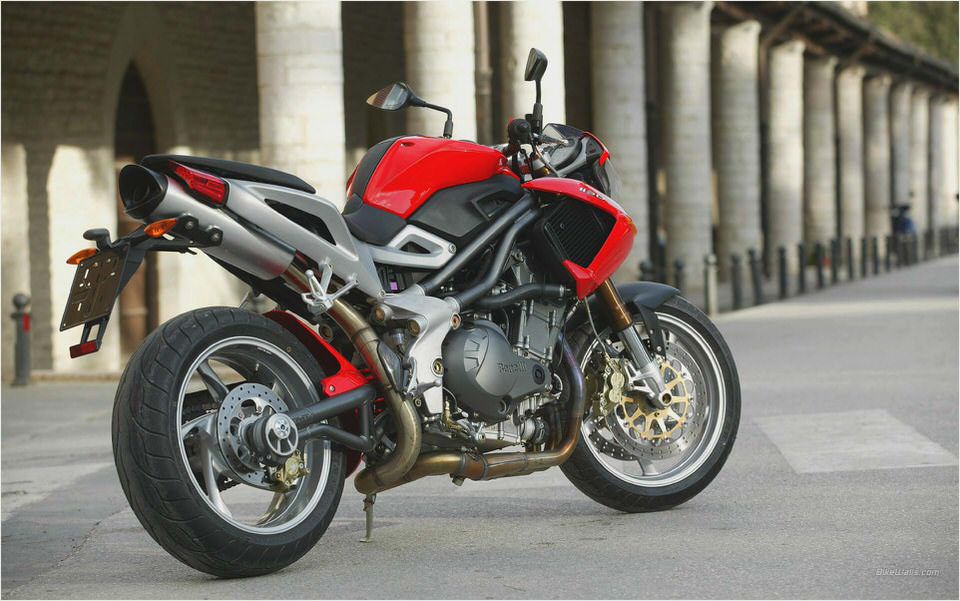 Benelli Tre-K Amazonas – Cycle Torque Magazine
Photos: 100 years of Benelli RideApart
Living with a 2004 Benelli Tornado – Road Tests – Visordown
Benelli 1130 Cafe Racer: Naked In New York – Motorcyclist Magazine Page 2
2014 Ducati 1199 Panigale Specs and Review Fast Bikes – Fast Bikes