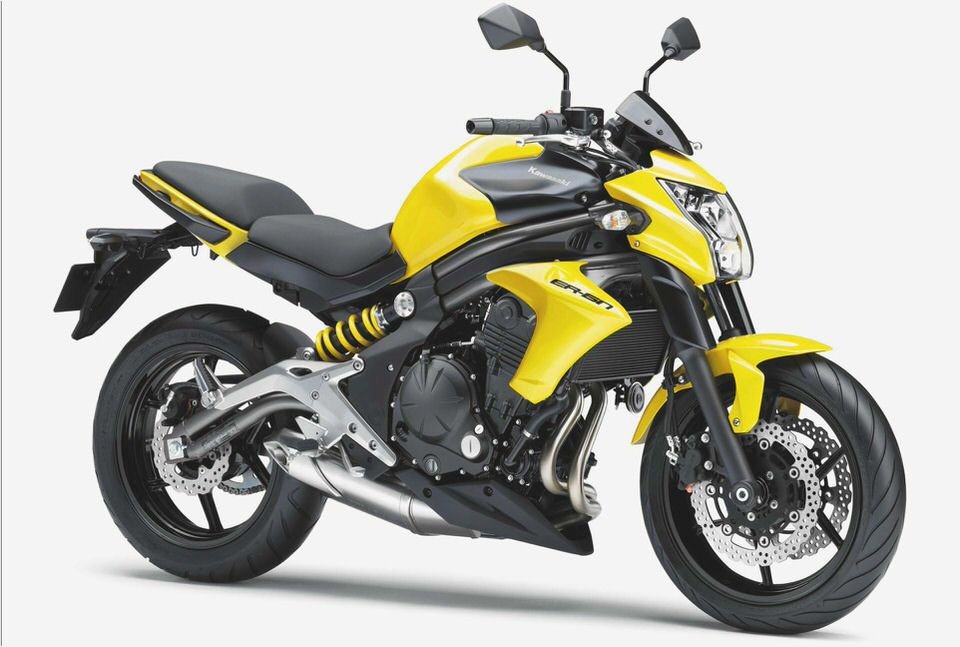 Jason Fogelson tests Kawasaki's street bikes from Irvine to Idyllwild
In a time when change is everything, what is a motorcycle company to do when there's not much new to talk about? If you're Kawasaki, you invite a few journalists out for a ride, and let the bikes speak for themselves.
Last week, I saddled up with five other journalists and a passel of Kawasaki staffers for a ride from Kawasaki Motors Corp. U.S.A. Headquarters in Irvine, California to Idyllwild, a small artsy community high in the San Jacinto Mountains. Along the way, we traveled from sea level all the way up above 5,500 ft. We traversed along freeways, across the famous Ortega Highway. though canyons, mountain passes and small town boulevards for a 160-mile day.
Our mounts for the day were an assortment of 2010 Kawasaki Versys. Ninja 650R and ER-6n bikes. The weather was glorious, the roads wide open, and the riding spectacular.
The selection of bikes was not accidental. The Versys, Ninja 650R and ER-6n could be considered variations on a theme. Each bike shares the same 649 cc parallel-twin engine with liquid cooling, digital fuel injection and rubber mounting.
They each have the same six-speed transmission, dual 300 mm front disc brakes and single 220 mm rear brakes. The Ninja and ER-6n are tuned for a bit more top end, with an 11.3:1 compression ratio, while the Versys arrives with a lower compression ratio, 10.6:1, and is tuned to deliver its torque at slightly lower rpm. Final drive on all three bikes is o-ring chain.
The real story of the 650s is how different they are, despite their similarities.
My favorite of the 650s was the Versys. which Kawasaki staffers described to me as the bike you didn't know you needed. Versys arrives with a few changes from its US debut in 2007. New bodywork emphasizes angularity, and a new stacked dual-beam headlight reinforces a sense of height.
The bigger, three-way adjustable windscreen provides good protection without adding bulk. Rubber mounting was added for the rear engine mounts, and the footpegs were covered with hollow rubber pads to reduce the transmission of engine vibration. Inverted 41 mm front forks are adjustable, and the single Showa rear shock has a progressive spring that soaks up bumps and gets stiffer as demand increases.
The Versys's upright riding position suited me very well. At 6'2 with big bones, I'm always wary of bikes with displacement below a liter. It's not necessarily the power that I'm after; I'm looking for some room to stretch out while I ride.
The Versys, while compact, was not cramped. I was immediately comfortable on board, and I never wanted more power, even on Orange County's harum scarum freeway system. The Versys is a very cool-looking bike, with a hint of dual sport mated with a hint of super sport.
For 2010, the Versys comes in any color you like — as long as you like Metallic Spark Black — with a list price of $7,599.
Switching over to the Ninja 650 provided some contrast. It took me a few miles and a few slow starts to find my footpegs on a consistent basis. The Ninja's riding position is not quite superbike, but it definitely demands a good degree of bend from longer legs. I also found the non-adjustable footpegs and foot controls to be decidedly small for my size 14 boots — I'd have to go to the aftermarket or to a fabricator to make the Ninja fit.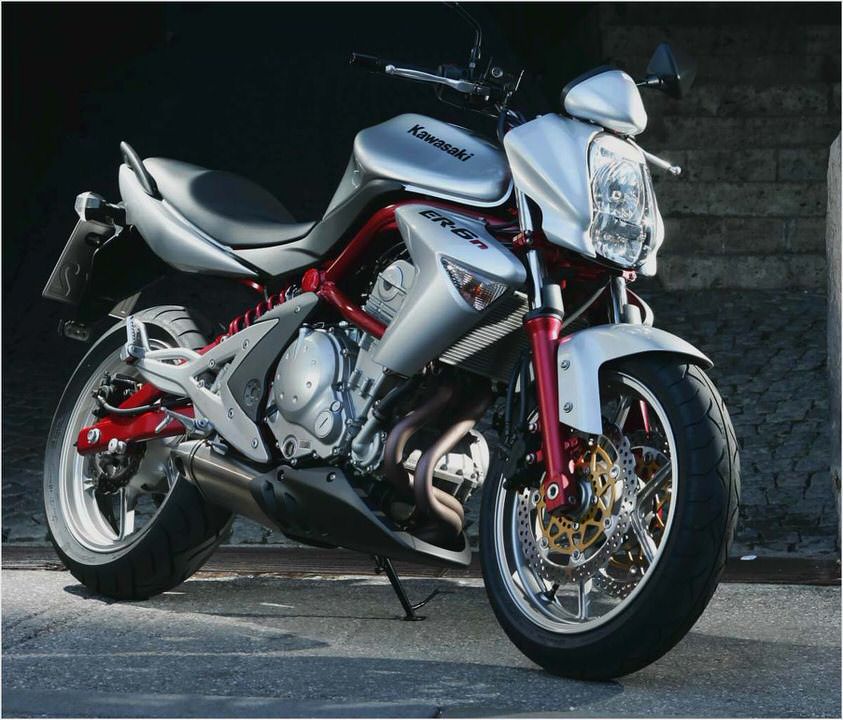 Once I got settled in to the Ninja, though, I found a lot to like. A very clear digital speedometer with big numbers shares space with a digital tachometer that indicates rpm with a bar, and quick glances gave me all the information I needed during my ride. I experimented with the transmission, running the bike up in the rev range versus short-shifting. The Ninja didn't seem to much care — it just pulled at most any rpm above 3,000.
Ninja's full bodywork is very current, and super attractive. I especially like how the underseat muffler tucks in, leaving the rear wheel out in the wind. Ninja 650R comes in Ebony, Metallic Island Blue and Candy Lime Green — the only color a true Kawasaki acolyte would want — starting at $7,099.
Somewhere in the middle, between the Versys and the Ninja, sits the ER-6n. Basically a naked derivative of the Ninja, the ER-6n made its US debut in 2009, and returns fundamentally unchanged for 2010. Of the three 650 variants, this one was my least favorite, by a hair.
The ER-6n lacks the wind protection that the Ninja's tiny screen and bodywork provides, while maintaining a similar compact riding position. I guess the Ninja's bodywork just fit me better, giving me smoother points of contact. Your fit may vary. I also found the ER-6n's instrument panel less useful, as the digital tachometer/analog needle speedometer always required more than a glance to read. More miles in the saddle would probably negate that complaint, but that was my first impression.
ER-6n is one of those bikes that looks entirely current, mean and badass right now — and will probably look silly and out of date in a few short years. Only time will tell. ER-6n comes in Metallic Flat Spark Black paint only, with a suggested retail price of $6,699.
It's fashionable to tout 650s as beginner bikes , but any one of these three Kawasakis has enough potential to serve experienced riders well. Some owners have even outfitted their Versyses (Versailles?) for solo touring. For riders of average or smaller stature, the Ninja 650R and ER-6n represent excellent choices for all-around riding, from commuting to weekend romps through the countryside.
The Versys would be my choice of the bunch for utility, fun and comfort.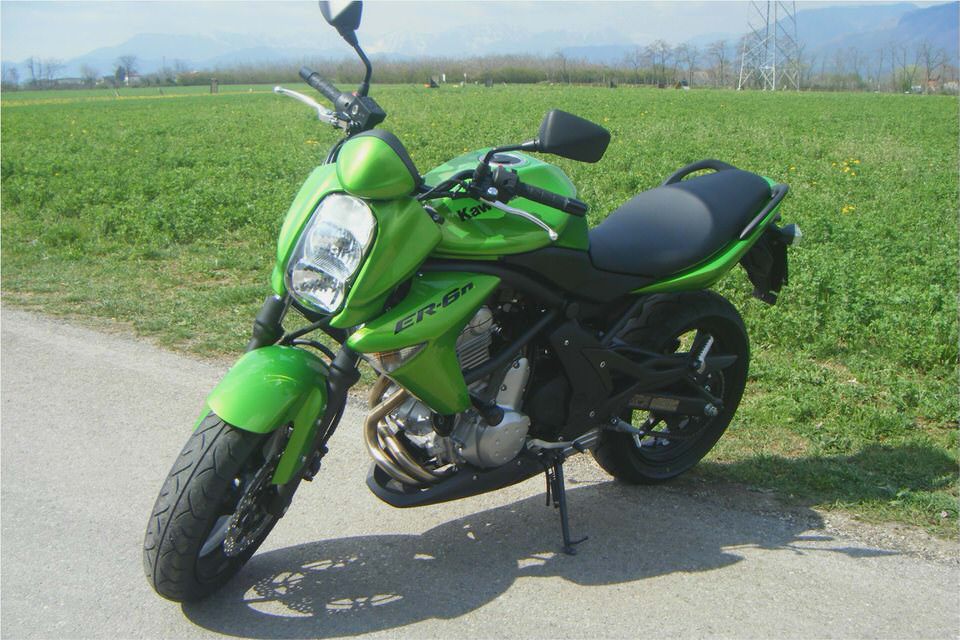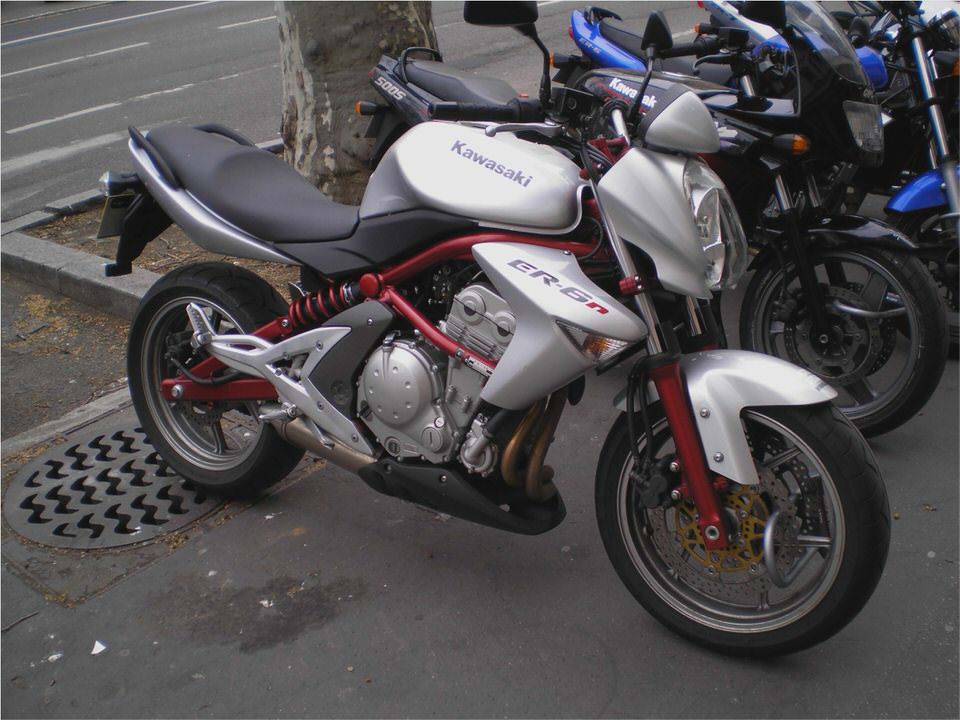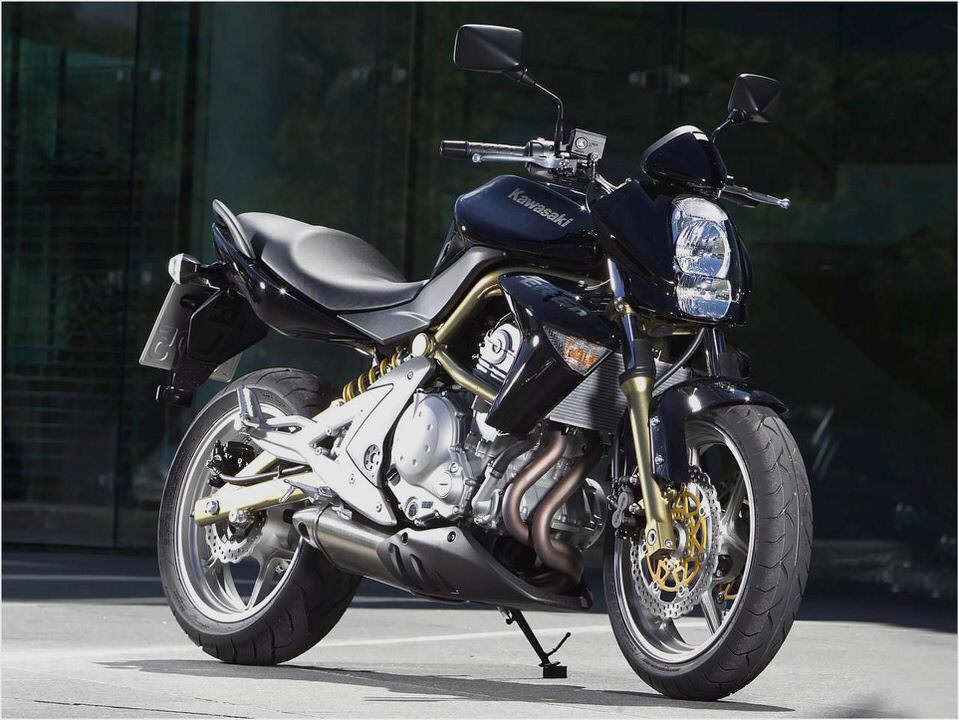 New Kawasaki Z1000SX to launch in 2011 letmeget.com
Kawasaki KR-1/KR-1S – Wikipedia, the free encyclopedia
Kawasaki Versys
Motorcycle Buyers Guide – Kawasaki KLR600, KLR650, KLR650 Tengai
2007 Kawasaki Vulcan 1600 Nomad Reviews, Prices, and Specs