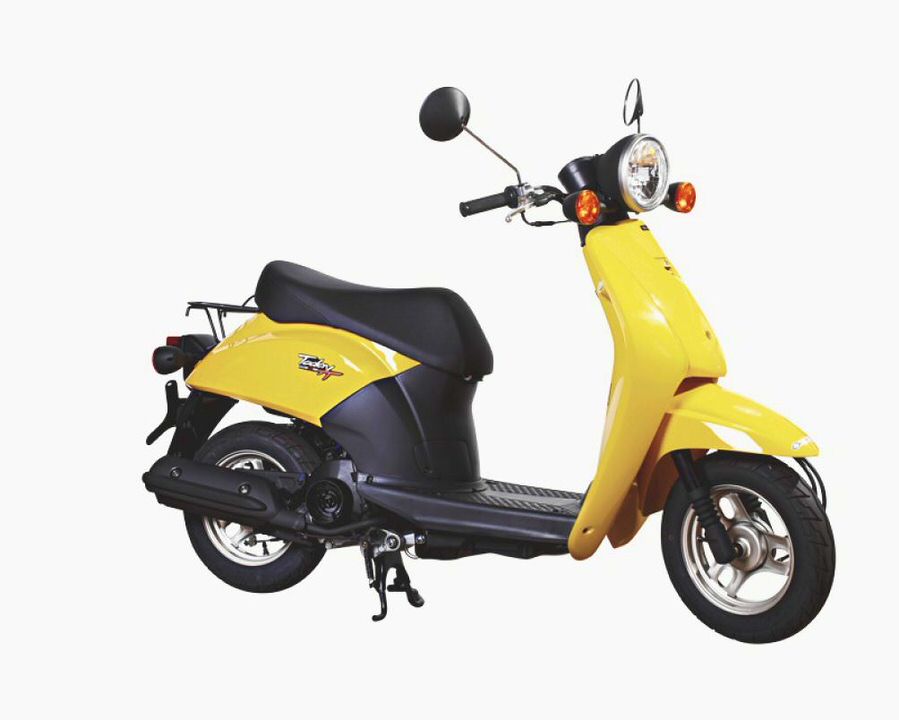 2012 Honda CR-V
How To Not Screw Up A Good Thing
We Lavrincs are unabashed Honda CR-V fans. So much so that both my wife and father have one parked in their respective garages. When it comes to practicality, ideal ride height, fuel economy and ingress and egress, the CR-V is hard to beat.
All of which helps to explain why it's placed either first or second in the compact CUV sales race since it was first introduced to the U.S. back in 1996.
The extent to which Honda has reworked the CR-V for the 2012 model year isn't immediately apparent until you see both models side-by-side. The three-bar grille, originally seen in rather unfortunate form on the Accord Crosstour. has transitioned nicely to the CR-V. We're more than a little relieved, as this theme is set to filter through the rest of the Honda lineup in the coming years.
Its headlamps, tautly pulled from the grill to the fenders have shades of Acura in their styling, while the side window upkick and boomerang D-pillar offer a dynamic, if subtle, evolution of the outgoing model's design. The rear is an attractive amalgamation of current Honda design cues (there's a bit of FCX in that sloping hatch glass) and the arching pillar-mounted taillights a trademark of every CR-V have been pulled up and over the rear fenders for a decidedly Volvo -esque appearance. The only aesthetic issues we have are the unusually long overhangs and the chrome trim surrounding the side windows brushed aluminum to match the new roof rails would seem to be a better fit.
Honda's interior refreshening takes things a step further, with a new instrument panel featuring a massive speedometer front-and-center and a multi-information display nestled inside to provide trip details, exterior temperature and a few other must-knows. Flanking the oversized speedo are two semi-circular bits of trim that glow green the lighter you tread on the throttle, while traditional gauges for revs, engine temp and fuel level line the sides.
A new steering wheel comes festooned with a host of buttons to change audio source, adjust volume, cruise control and voice/phone commands, along with a small button in the upper left to cycle through the various functions of the new high-mounted display on the dash. Honda calls it an Intelligent Multi-Information Display and it's standard on all CR-V models, acting as a complement to the navigation screen to display clock and temperature, duplicate driving instructions, music source/album/artist info, fuel economy and range or a place to show off your kiddies by uploading a custom wallpaper. It's cute and it works, but we wish the engineering effort was directed at the ancient navigation system Honda continues to employ.
The navi's functionality is present, but compared to nearly everything else on the market, both its user interface and feature count lag far behind the curve. Honda claims the CR-V's touchscreen setup has been upgraded, but the navigation graphics are still MapQuest circa 2005, the audio screens look like something out of Windows 3.1 and general functionality isn't nearly as intuitive as other modern systems on the market.
The major additions for 2012 are real-time traffic information provided by SiriusXM, Pandora radio functionality through a tethered iPhone (no Android support. for a while) and a new SMS read/respond system that only works with a few Blackberry smartphones. However, Bluetooth connectivity and iPod support are standard on all models, with a USB and auxiliary ports mounted in the massive center storage console (perfect for an oversized purse) and a bevy of new cubbies line the doors, along with a pair of water bottle-sized slots in the center console.
Our favorite feature of the revised navi system is its trio of back-up camera views, also standard on all models. When you shift the transmission stalk into Reverse, a standard 180-degree camera angle is displayed, with an option for a narrower 130-degree display or a top view that makes reversing down to the millimeter massively easy.
The CR-V's seats are decidedly cushier than those in the previous model, which felt at best like leather-covered cardboard, while rear seat occupants enjoy 38.3 inches of legroom and 56.4 inches of shoulder room. Cargo capacity is up to 37.2 cubic feet with the rear seatbacks in place (up from 35.7 cubes) and when you pull the new one-touch levers on either side of the cargo compartment, the 60/40 split rear seats perform mechanical origami, folding down to provide 70.9 cubic feet of storage (two cubes less than the 2011 model) and making better use of the lowest cargo floor in its class.
With the fitment of all this additional kit, you'd expect weight to grow commensurately. But you'd be wrong. Honda engineers claim that overall tonnage is down by around 40 pounds (depending on spec), and with the continued refinement of Honda's tried-and-true 2.4-liter inline four-cylinder, fuel economy has risen to 23 mpg city and 31 mpg highway on the front-wheel-drive model and 22 city/30 highway for all-wheel-drive versions.
Horsepower is up by five ponies for a total of 185 hp and 163 pound-feet of torque, the latter of which peaks at 4,300 rpm and tapers off quickly as you get past the 5K mark.
When the last generation CR-V was introduced, the lack of a V6 option seemed to be a sticking point. However, having lived with two generations of the 2.4, power and delivery is more than adequate, and Honda seems to be saying that the additional expense of a low-displacement, turbocharged and direct-injected four-cylinder just doesn't make sense to the CR-V's bottom line. And neither does upgrading the standard five-speed automatic.
Engineers have managed to reduce internal friction by around 15 percent, and partnered with a few efficiency tweaks and a new Econ mode reducing electrical consumption and limiting power output at the press of the dash-mounted button overall fuel economy and energy efficiency is up across the board.
The only downside to these efforts is the new electronic power assisted steering (EPAS), which is completely devoid of feedback compared to its hydraulic forebearers and lacks any meaningful amount of weighting. This isn't coming from an enthusiast's perspective there's simply no on-center feel and even less information transmitted through the wheel.
And after speaking with a few Honda reps about this shortcoming, we learned that there's zero chance of recalibration before the CR-V's December 15 on-sale date. Pity, as it's the only real low point with the CR-V's driving experience, and it's one that could likely be improved by massaging a few ones and zeros in the programming.
For those interested in a more engaging experience, look at competitors like the Mazda CX-5 or Kia Sportage.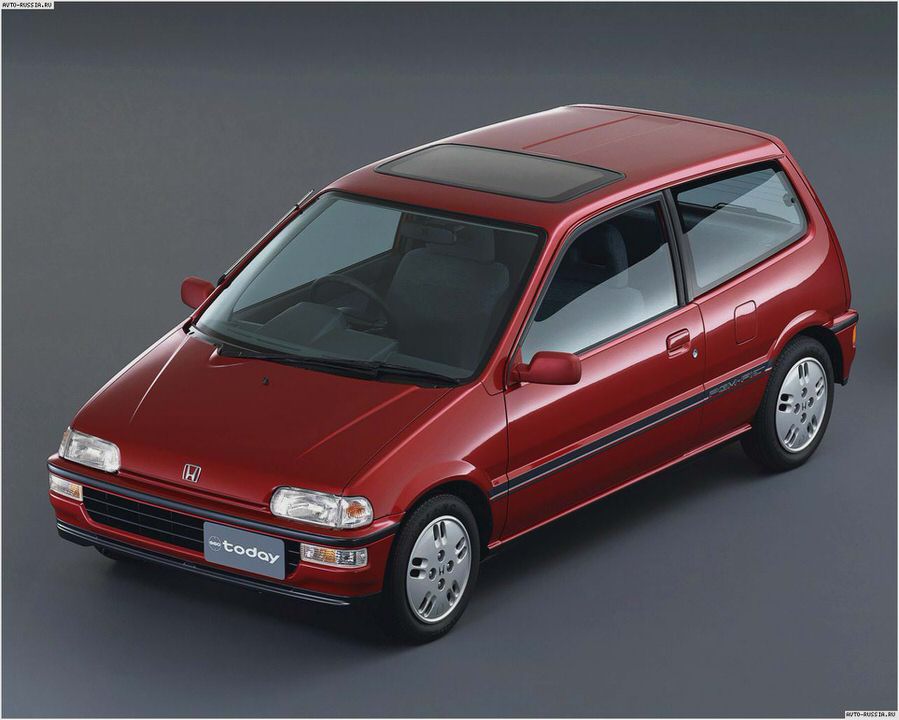 The CR-V's overall driving demeanor is much like the rest of this car a predictable evolution of the current model. Body roll and braking performance are easily on par with the rest of the CR-V's competition, with ride and handling erring on the side of comfort over sport. It's largely unremarkable, so for those interested in a more engaging experience, it'll probably be best to look at a competitor like the Mazda CX-5 or Kia Sportage for high-riding kicks.
While the engine and transmission are largely carryovers for 2012, the revamped all-wheel-drive system stands to be one of the most advanced in its class. Partnered with a front MacPherson strut suspension and a rear multi-link setup, the Real Time AWD with Intelligent Control System takes the old mechanical setup of its predecessors and sends it to Acura's SH-AWD finishing school.
The system, which blends front-wheel-drive efficiency with full-time all-wheel-drive functionality, uses the Vehicle Stability Assist (VSA) system to eliminate the outgoing setup's need for the front wheels to slip before sending grunt to the rear. No longer mechanically actuated, the new system uses a multi-plate clutch in the rear differential and an electric motor driving a single hydraulic pump to deliver power to the rear wheels instantaneously.
During a handful of hard launches both on level surfaces and on hills, power delivery to the rear wheels was near seamless, with none of the drivetrain shudder experienced in older models. There's even a new Hill Start Assist feature to make accelerating from a stop on inclines easier.
Four trim levels will be available when the 2012 CR-V goes on sale next month (pricing has yet to be announced): LX, EX, EX-L and EX-L with RES. LX models come standard with the aforementioned five-inch display along with fold-down rears seats and Econ button.
The EX adds privacy glass, 17-inch alloys with all-season rubber, a power moonroof, body-color mirrors and door handles and other assorted baubles, while the EX-L gets heated leather seats (the driver's is adjustable 10 ways), XM radio, roof rails, automatic dual-zone climate control and available navigation. Finally, the EX-L RES has all that plus a screen for rear seat passengers and wireless headphones to keep the kiddies at bay on long drives.
Steering issues and aging infotainment system aside, the 2012 Honda CR-V remains one of the top picks in the compact CUV class. More amenities, more standard features and boosted fuel economy are sure to keep it near the head of the pack, and there's a general sense from both the vehicle itself and Honda's engineers that it didn't take much to keep this refreshed CR-V class-competitive. And that's the way it's been with Honda the past few years.
Evolve, don't shake things up and in the process keep buyers coming back for more. While that strategy hasn't always worked for the brand lately lately, it's a safe play that looks like it will pay off here just ask anyone in the Lavrinc clan.
Vital Stats
Engine: 2.4L I4 Power: 185 HP / 163 LB-FT Transmission: 5-Speed Auto Drivetrain: All-Wheel Drive Curb Weight: 3,545 Towing: 1,500 LBS Seating: 2+3 Cargo: 37.2 / 70.9 CU-FT MPG: 22 City / 30 HWY MSRP: N/A
2011 Jerez Moto2: Qualifying Results – Ultimate MotorCycling
Scooter Review: Honda SH300i – Twist & Go Magazine
October 2009 Scale Model Fan
Crafting an EV motorcycle that can't fall & a folding moped – videos…
New 2014 Honda Models – Honda Shadow Forums : Shadow Motorcycle Forum