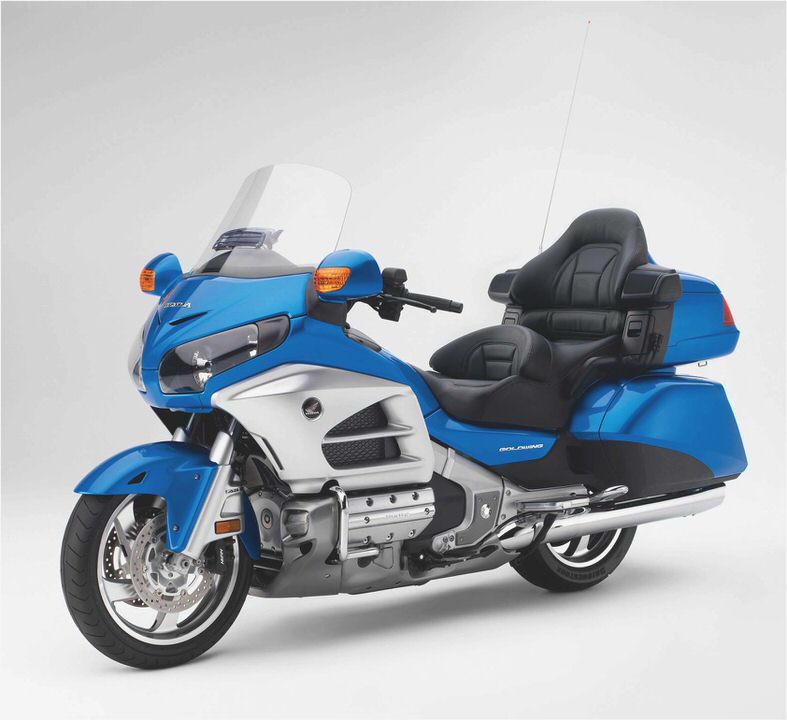 2012 Honda Gold Wing GL1800 Road Test
Mark Tuttle
June 21, 2011
What makes a motorcycle a luxury-touring bike? An integrated top trunk and side cases, with some additional storage here and there? A built-in sound system, intercom, CB? Extra-cushy seating and lots of wind protection?
All of the above? The list of common luxo-touring features may be long, but today you barely need both hands to count all of the 2011/2012 motorcycles that fit the description: Honda Gold Wing, Harley-Davidson Ultras, Victory Vision, Yamaha Royal Star, Kawasaki Voyager and BMW K 1600 GTL.
The similarities among this group of bikes have decreased along with their numbers, too. Today the handful of steely V-engined, cruiser-styled luxos—Royal Star, Voyager, Ultras, Vision—are off in one corner of the dance hall, hair slicked back and jeans cuffed. The rebellious Vision is rolling its eyes and trying to pretend it's not with them.
These bikes attract riders who want American or traditional style with a rumbling V-4 or V-twin lope.
Off in another corner is the BMW K 1600 GTL, the Euro new kid in skinny jeans and spiky hair. This is the big "sportbike" of the bunch, a lighter, faster luxo with plenty of capacity, comfort and convenience for solo and two-up riding, though we'd stop short of calling it a good trailer-tower.
Upper front fairing is reshaped and more streamlined, with area behind headlights blacked-out.
Finally in corner three there's the Honda Gold Wing GL1800—successful, conservatively good-looking, love handles just starting to show but still popular with riders and passengers alike, the latter because of its big back seat. Mr. Wing's been updated just enough for 2012 to cause both oohing and booing among 37 years' worth of Wingers.
Some wanted more, some wanted different, others are simply happy it's back at about the same price after a one-year hiatus for 2011—the first skipped in its 37-year history. This is the bike (or has become the bike by default) for the rider who wants the luxo appetizer, main course and dessert—at 910 pounds with a full tank, the 2012 ABS-package model weighs 12 pounds more than our 2010 (June 2011).
Unlike most of the V-bikes, though, the Wing's opposed flat six produces plenty of turbinelike power and sound for fully loaded touring, has all of the expected LT features and offers more space and comfort for a passenger than the BMW. Heck, riding it two-up it's easy to forget there's someone on the Gold Wing with you.
We expected the Gold Wing to return for 2012 with its liquid-cooled, 1,832cc engine, aluminum twin-spar frame and running gear essentially unchanged, so for now it remains a luxo you can ride both quickly through the canyons with a light load, staying mindful of its cornering clearance, or leisurely cross-country two-up, maybe towing a trailer, with a rider backrest and a teddy bear on the trunk rack. You can find our latest full test from the April 2009 issue on our website ridermagazine.com.
There's more than two 16-ounce bottles' worth of space in the new center storage compartment.
We also expected a certain amount of tweaking, though, because between 2010 and 2012 production, all of the Wing's tooling was moved to Honda's modern new factory in Kumamoto, Japan. At a minimum, a new manufacturing line, personnel and suppliers have likely led to improvements in areas like fit, finish and paint. Other fixes are more apparent, like extra-comfortable and supportive urethane foam and cover material for the seats and more rigid bushings in the 45mm fork.
Switches on the fairing are repositioned for both production streamlining and rider convenience, since the black cover on the tank once found only on the airbag model now conceals a large locking storage pocket on the others. The tradeoff is the loss of the smaller locking pocket on the right side of the fairing, though the left and two rear pockets remain.
Since the 2010 and earlier models' Dunlop tires were made here for the Marysville, Ohio, bikes, the 2012 Wing wears Bridgestone radials manufactured in Japan. Along with the tires, fork bushings and perhaps other suspension refinements American Honda isn't talking about (or hasn't been informed of yet), ridden back-to-back with a 2010 on a recent day ride the changes give the bike a little lighter steering and quicker turn-in without any loss of stability.
Even set up identically the 2012 feels a bit more taut and responsive in the corners than the 2010, and the brakes on our test bike were crisper and stronger, yet it still drags its footpegs easily in tight corners. The seat definitely feels more comfortable, and its lumbar support has more give so larger riders can slide back a little farther from the handlebars.
It takes parking the 2012 and 2010 models side-by-side to see that the only bodywork left unchanged is the manually adjustable windscreen, which still moves up or down more than 4 inches and has a closeable vent in the center. The fairing has been restyled up top, and is wider around the bottom and provides more leg protection—hardly any air blows up your pant legs anymore, though the closeable engine-heat vents for your feet still work great in the cold. Engine covers are flat black instead of chrome now, and the side covers are longer and integrated with the saddlebags, helping to give the bike a more sweeping profile but also making them harder to take off (for battery access, for example).
Saddlebag total capacity has been upped by 7 liters; both will hold a full-face helmet.
Perhaps the most controversial change is the slightly larger, restyled saddlebags, which together add 7 liters to the bike's new 150-liter total capacity and will each hold a full-face helmet now. In the process they gained a two-tone treatment and more angular look that doesn't really match the top trunk from the side, though the trunk has had some subtle streamlining to help it blend.
The whole thing works better from the back, with all-new taillights and brake lights bringing the look together in a kind of art-deco automotive way. If you like it, the only real downside to the styling makeover (besides the side covers being tougher to get off) is the loss of the louvered lower fairing vents, which seem to be the only feature that hasn't returned.
To update the sound system Honda took the simple step of incorporating a USB port in the trunk so you can connect an iPod cable of any kind, including an iPhone, an MP3 player or even just a USB flash drive. New software and controls for the centralized dash display let you control this auxiliary input device remotely, and the menus for the sound system and NAVI GPS are brighter and more colorful. There's still an 1⁄8-inch stereo auxiliary jack in the left fairing pocket, too.
As before, the sound options are AM/FM; CD with an optional changer in the recessed trunk compartment; XM Radio with NavTraffic and NavWeather (for a monthly fee); and intercom. New "Surround Sound" circuitry enhancement replaces the old "Ambiance" function. The sound from the four-speaker, 80-watt-per-channel system is crisp, has good tone and goes as loud as desired, though I need more time with all of the functions, a passenger and a pair of headsets to really review it.
The five-day, two-up tour-test we're taking the bike on next month should do the job….
Suspension controls move to former right fairing pocket area, and audio controls to lower left. Navi GPS controls are on lower right with lock for central storage pocket used for airbag on that model.
NAVI GPS fans will appreciate the 2012 Gold Wing's new secondary SD data card in the system, which allows you to program, move and share custom data among the bike and a computer, your friends, etc. The antenna and receiver for the GPS have been beefed up to make the system quicker and smoother, and a number of functions including lane assist/junction view and 3D terrain views have been added. It all works noticeably better than the 2010 system.
My only gripe carried over from 2010 is that reviewing the GPS suggested route more than three turns in advance can only be done in map view, which has to be zoomed in and scrolled to get complete detail.
With new styling, instruments, more luggage capacity, comfort, improved handling and updated electronics, the changes to the 2012 Honda Gold Wing are both strong and subtle. Four colors and equipment packages (Comfort, Navi, ABS and Airbag) return for 2012, priced $23,199-$28,499. We'll have a full test in a future issue.
2012 Honda Gold Wing GL1800 ABS
Website: powersports.honda.com
Base Price: $23,199
Price as Tested: $27,099 (Comfort, Navi XM, ABS package)
Engine Type: Liquid-cooled, longitudinal opposed flat six, SOHC, 2 valves per cyl.
Bore x Stroke: 74.0 x 71.0mm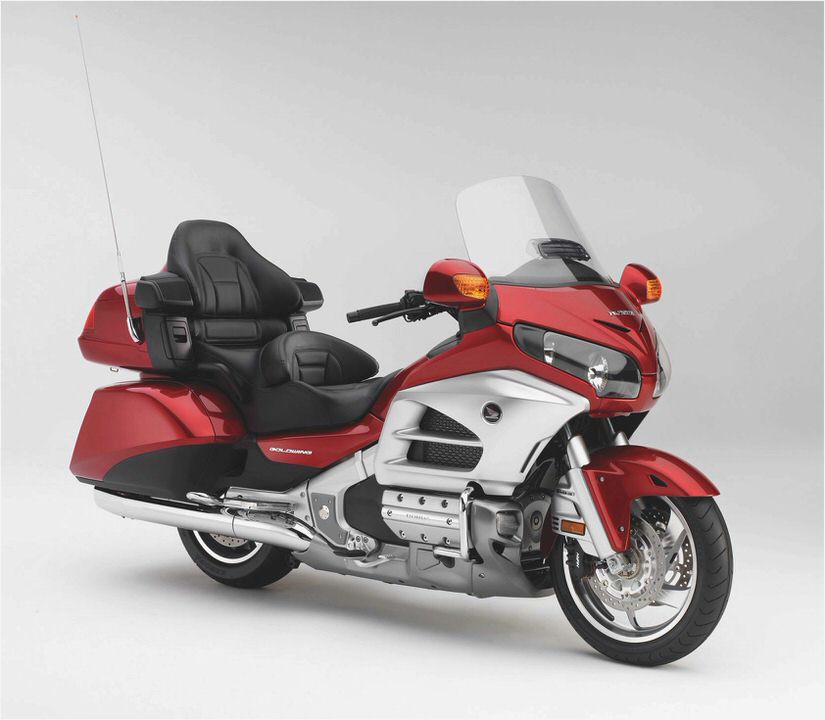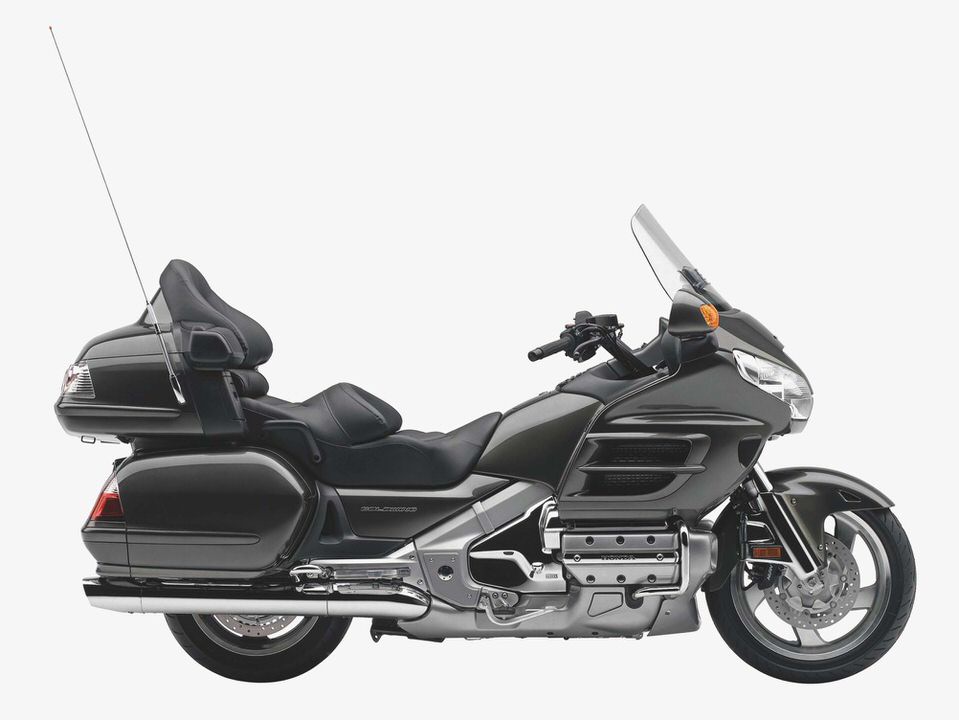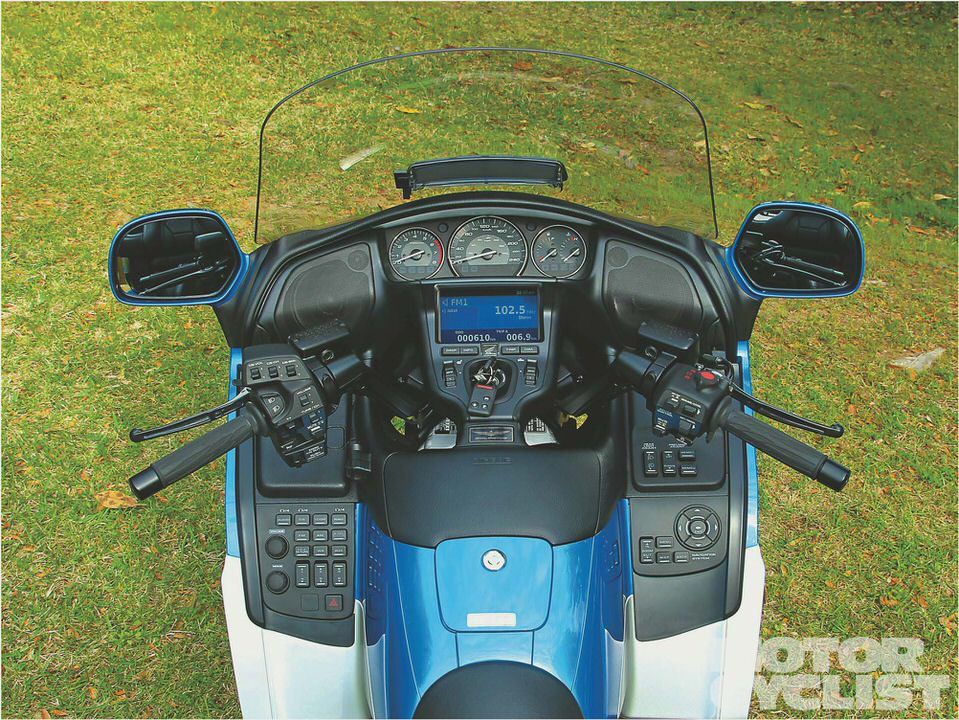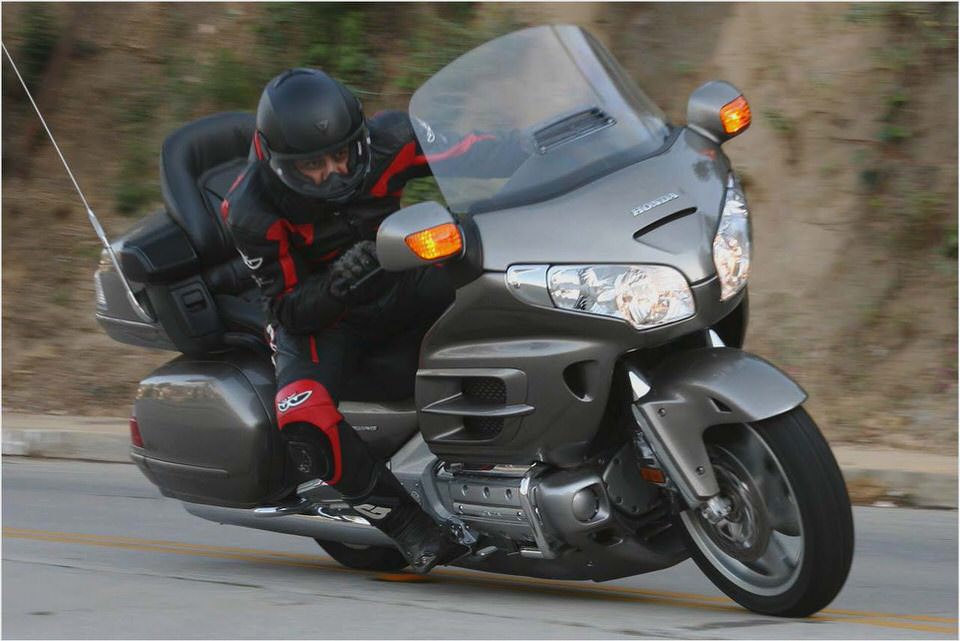 2012 Honda Silver Wing ABS Review, Specification, and Features
Honda XRV750 – The Full Wiki
Ravens, Gee-Gees look to win CIS title at home – Sportsnet.ca
Hero vs. Honda: Battle of the Titans (starring Erik Buell)
Hero Motocorp Achiever Price, Mileage – Price In India