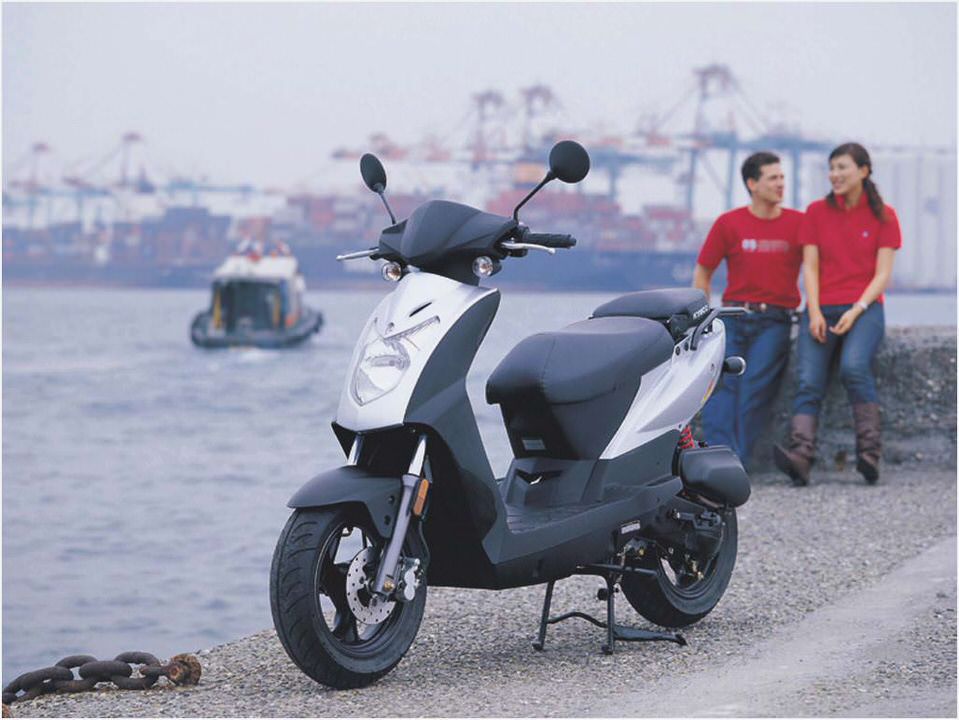 2012 Agility 50
2012 KYMCO Agility 50
The 2012 Kymco Agility is an entry-level scooter that packs quite a punch. This smooth riding scooter features plenty of power, significant amount of storage pace, and gets close to 90 miles per gallon. No need to have to deal with the rising gas prices or fighting for a parking spot with this powerful, yet compact scooter. The line of Kymco scooters are made by the Kwang Motor Company which are headquartered in Taiwan.
The Kymco Agility comes in two models which are the Kymco Agility 50 and the Kymco Agility 125.
This highly-fuel efficient scooter features an automatic transmission that leaves one with no worries. The engine in the 2012 Kymco Agility 50 is a 49cc four-stroke engine that delivers a smooth and reliable ride. The engine is very quiet and delivers a smooth ride and a ride that one can always depend on. Front disc brakes come standard on the Kymco Agility and deliver very reliable stopping power.
The rear brakes are a drum and help to deliver precise and controlled stopping.
Another great feature of the 2012 Kymco Agility is the convertible buddy seat that can double as the driver's backrest when no passengers are on board. This backrest allows for additional driver comfort and looks pretty stylish as well. The well-designed low seat height mixed with the shorter wheelbase delivers a scooter that only drives well but is also very appealing to look at.
These scooters by Kymco are ideal for both the inexperienced rider as well as the rider with years of experience under their belt. Designed to help put a little fun back in your life and not to mention save you a ton on gas bills. Perfect little scooter for the daily commuter or simply running around town.
Since the top speed of the 2012 Kymco Agility is 30 miles per hour this scooter is not intended for use on highways or other high speed roads. The 2012 Kymco Agility is a perfect commuter scooter and can handle the demands of urban city driving.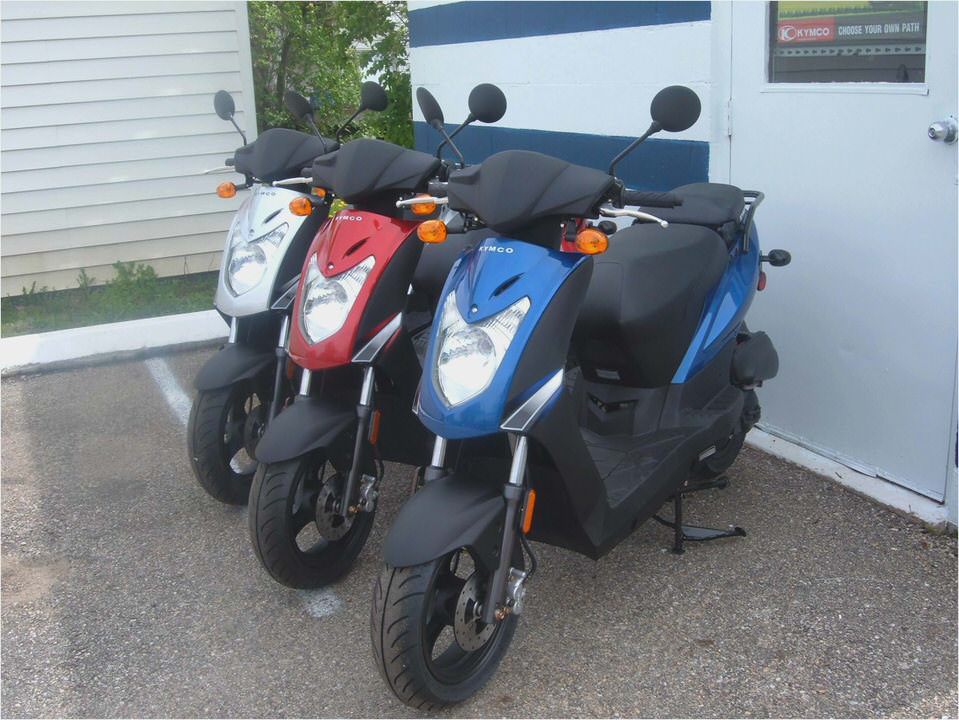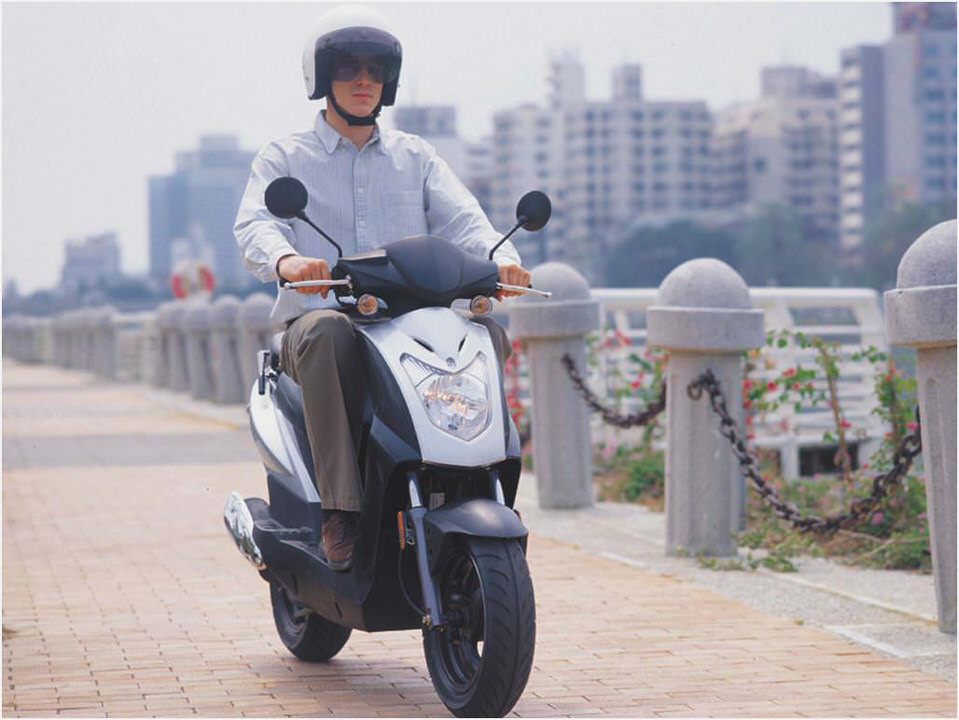 New For 2012
Automatic continuously controlled transmission (CVT) that delivers a worry free ride in all driving conditions. Seamless transmission of power to the rear of the bike.
Convertible buddy seat that can also be used as backrest for the rider. Designed to add additional comfort as well as provide a comfortable seating option for passengers.
Powerful front disc brakes and rear drum brakes in the back which deliver smooth and controlled stopping.
Since the top speed is 30 miles per hour, this moped is legal in most states. However, one is advised to check with their state regulations prior to purchasing.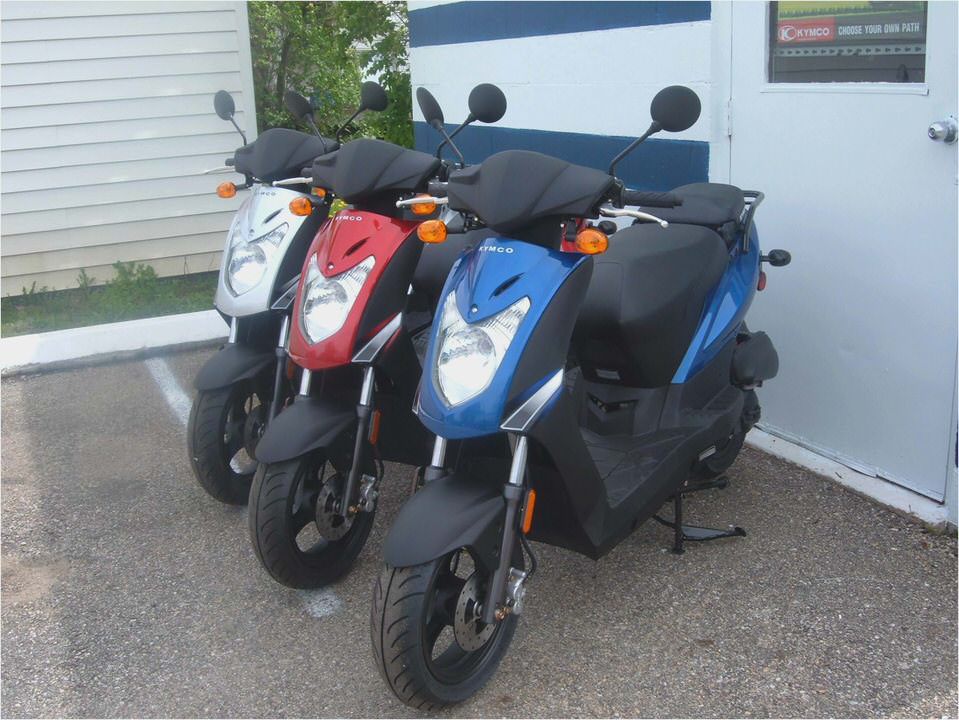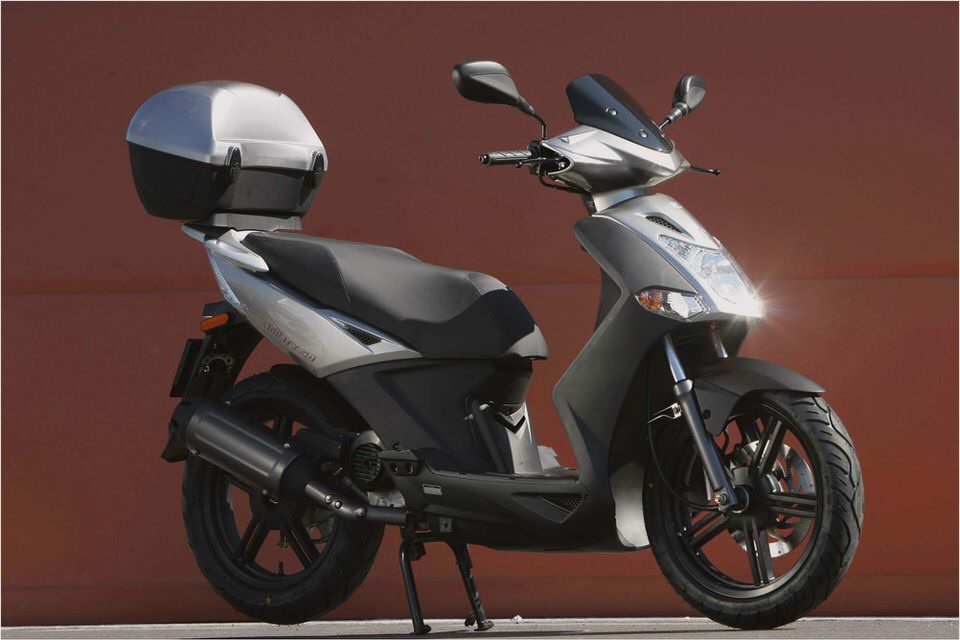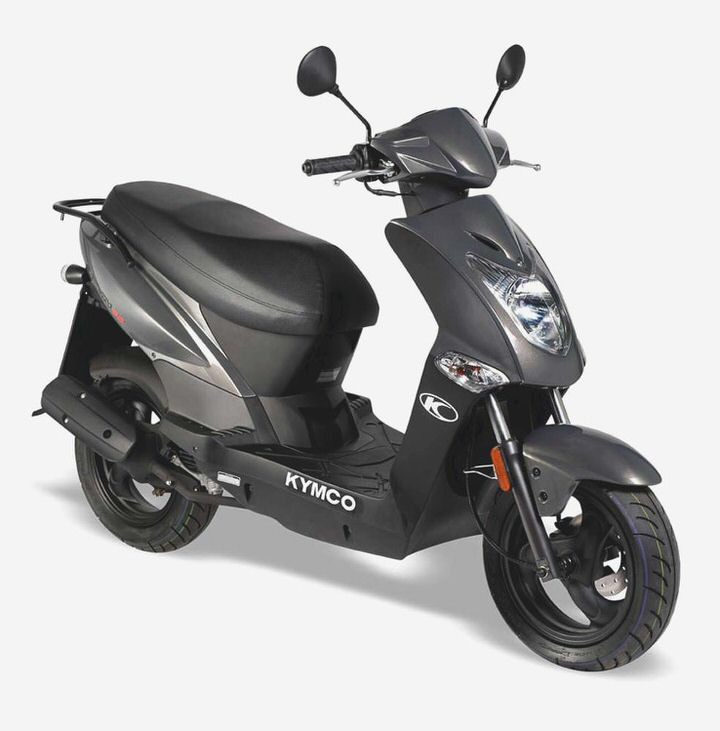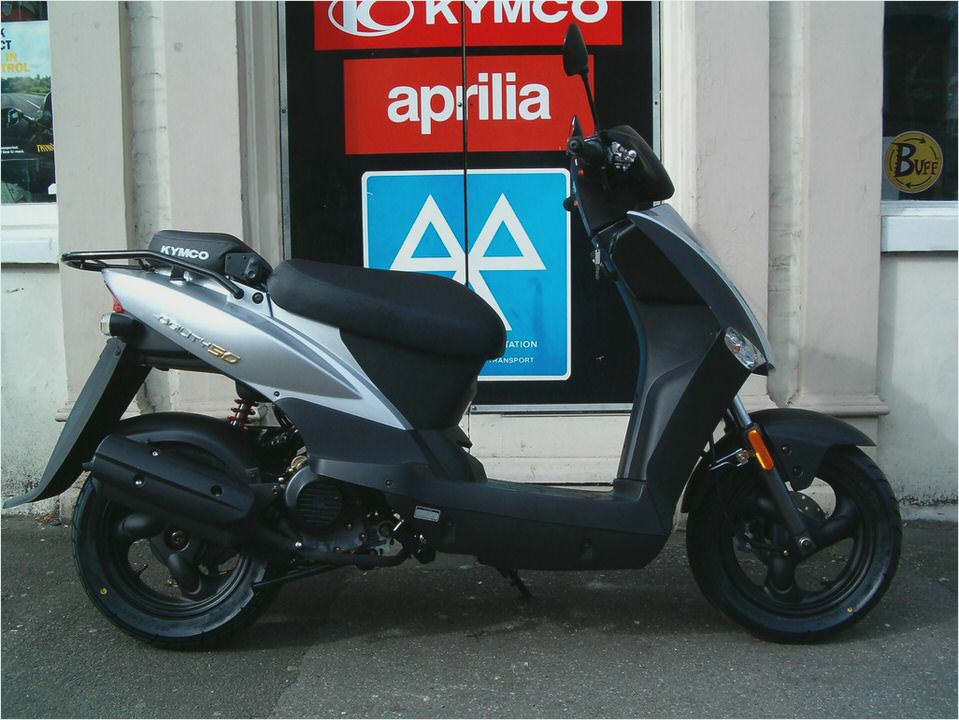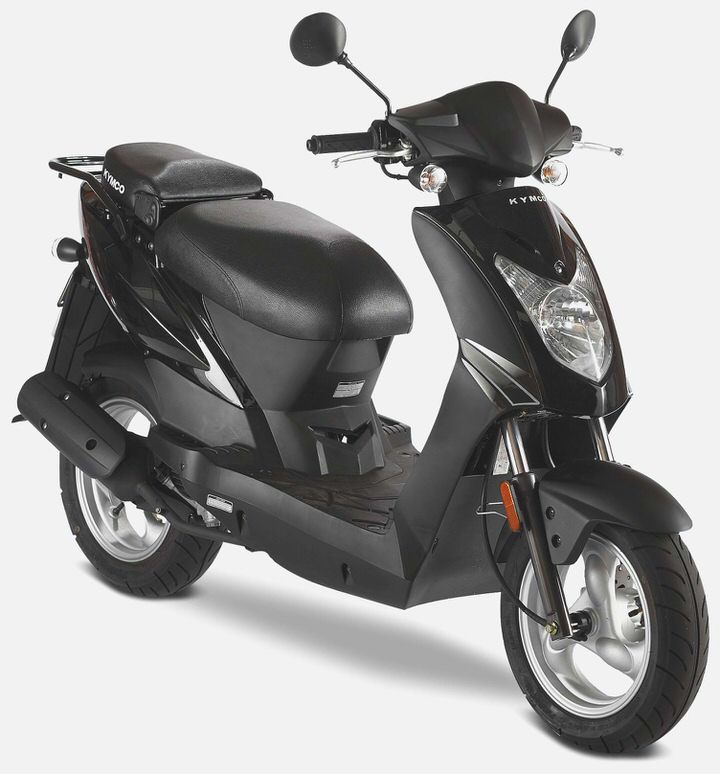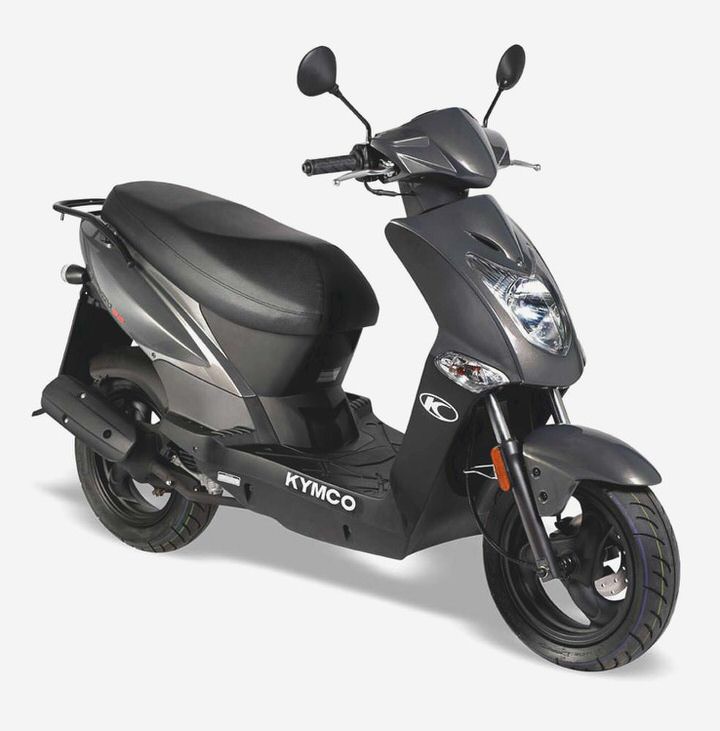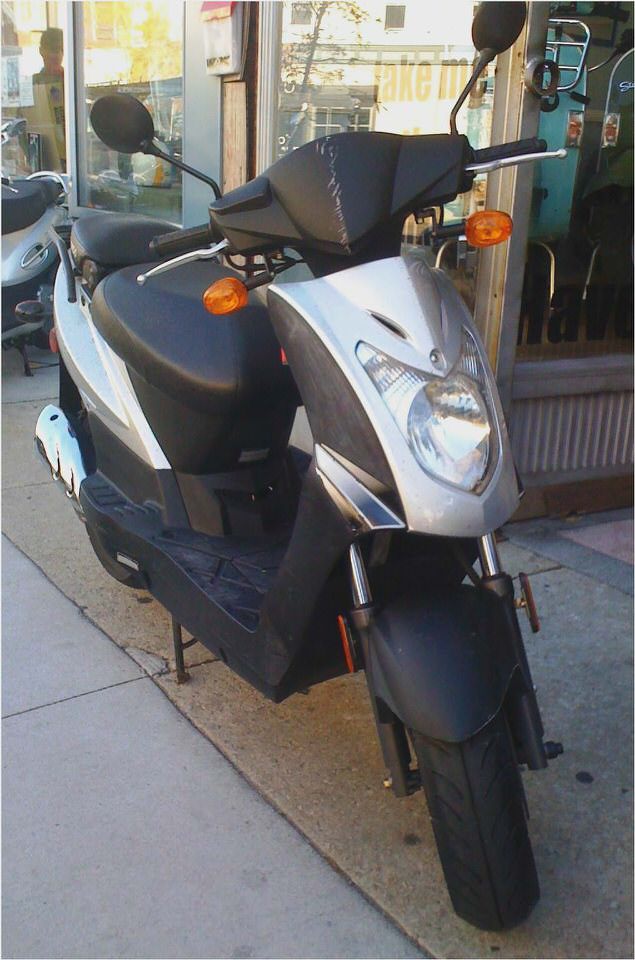 Kymco Scooter Reviews of Kymco Scooters
Kymco Agility City 50 Motor Scooter Guide
Kymco Super 8 125 Review Scooter News and Reviews Scootersales
2008 KYMCO Super 9 50 – Used 2008 Super 9 50 at Motorcyclist Magazine
Kymco Agility 50