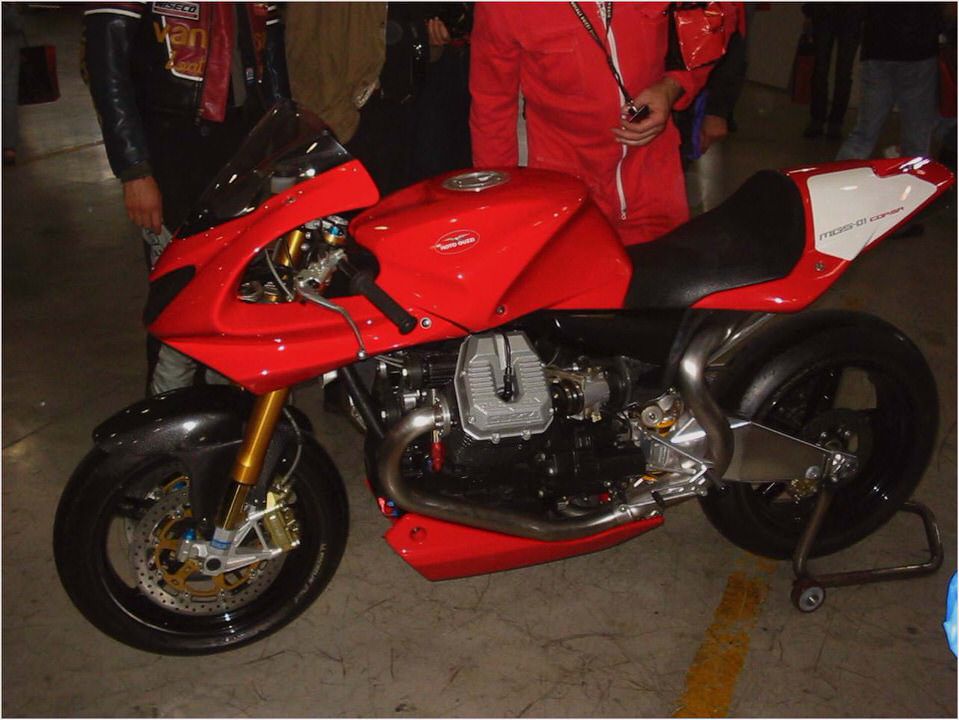 Modeloverzicht
NEWS FROM MOTO GUZZI JUNE 04
MOTO GUZZI AT GOODWOOD FESTIVAL OF SPEED
`A CELEBRATION OF ITALIAN MOTORCYCLES'
Goodwood Festival of Speed is firmly established in the UK motor sport calendar and this year the Festival will include 'A Celebration of Italian Motorcycles', with famous Italian marques showcasing their best machines in the famous Hillclimb demonstration ride.
Moto Guzzi will exhibit the spirit of Mandello del Lario with their MGS-01 Corsa and V11 Café Sport. Both machines will be ridden over the Festival weekend by multiple TT winner John McGuinness and the renowned journalist Alan Cathcart. John has lapped the famous 37.73 miles Isle of Man course at an impressive 121.40mph, so the 1.16 mile uphill track at Goodwood should be a breeze.
John and Alan will be under the watchful gaze of Giuseppe Ghezzi, MGS-01 designer, who will be over from Italy specifically for this event. He will be watching how the 1256cc eight-valve engine performs and trying to ensure the bike returns home to the Mandello factory in one piece.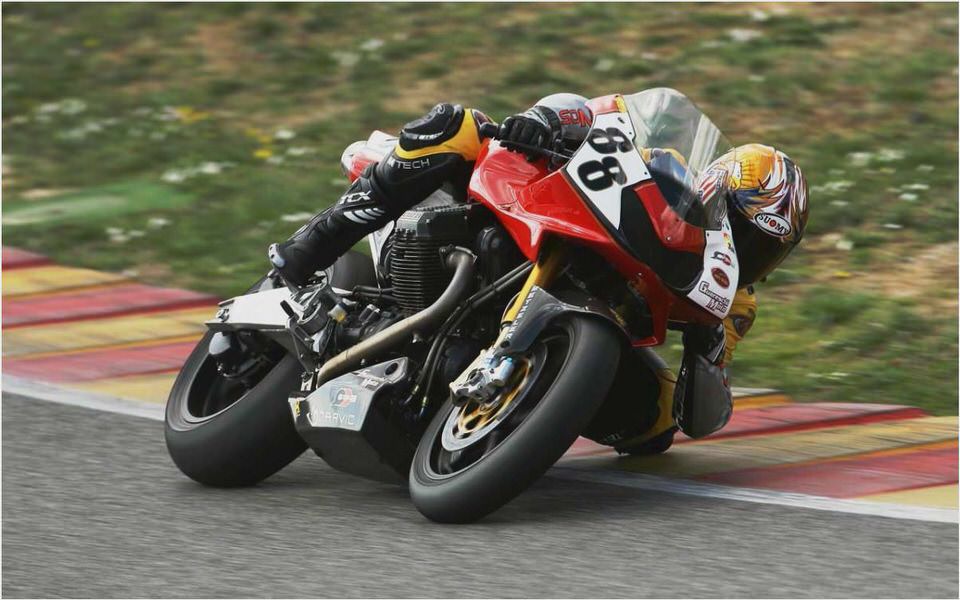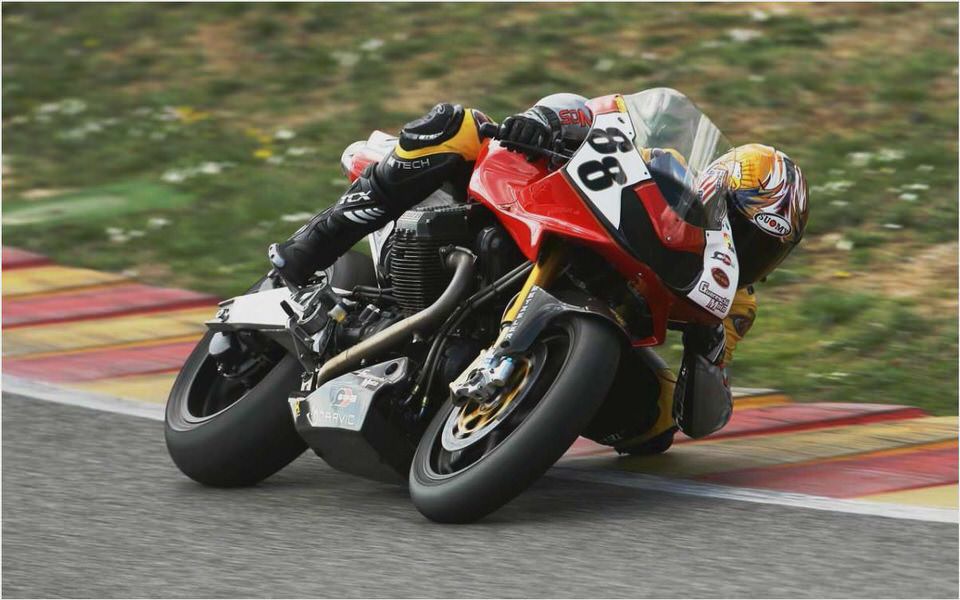 The V11 Café Sport is a standard road bike with Titanium silencers fitted for the Hillclimb, to save weight and produce more power and torque, which will enhance the throaty big-twin Guzzi roar. The silencers are available as an accessory and are easily fitted and come with a replacement ignition box that retunes the electronic fuel injection.
Goodwood Motor Circuit owner, Lord March, will attend the 3-day event, on 25-27 June 2004. The Goodwood Motor Circuit was established in 1948 and Lord March is responsible for the revival of the Festival of Speed, which not only includes the famous Hillclimb, but incorporates displays of some of the greatest and most famous cars and bikes from the history of motor sport.
The Festival attracts over 168,000 visitors and the event is covered by 500 press from 19 different countries, with 12 different TV companies, including coverage on ITV, broadcast before the F1 GP and a programme on the USA Speed Channel. Famous names attending this year's event include
Giacomo Agostini, John Surtees, David Hailwood, Chris Walker, Jim Moodie and Carl Fogarty, to name just a few.
Moto Guzzi is proud to be involved in this event, which honours the resurgence of the Italian performance motorcycle industry in recent years. In particular the MGS-01 Corsa attracts attention wherever it appears and will enforce the message that the famous Eagle is alive and going from strength-to-strength. Vorige Volgende
Moto Guzzi Sport 1100 – Things to make her go
Moto Guzzi 1200 Sport First Ride Review- Moto Guzzi V-Twin Motorcycles
2008 Moto Guzzi V7 Classic – Classic Italian Motorcycles – Motorcycle Classics
2009 Moto Guzzi Griso 1100 motorcycle review @ Top Speed
Polyester Air Filters Sprint Filter Specific for Moto Guzzi Daytona Rs…