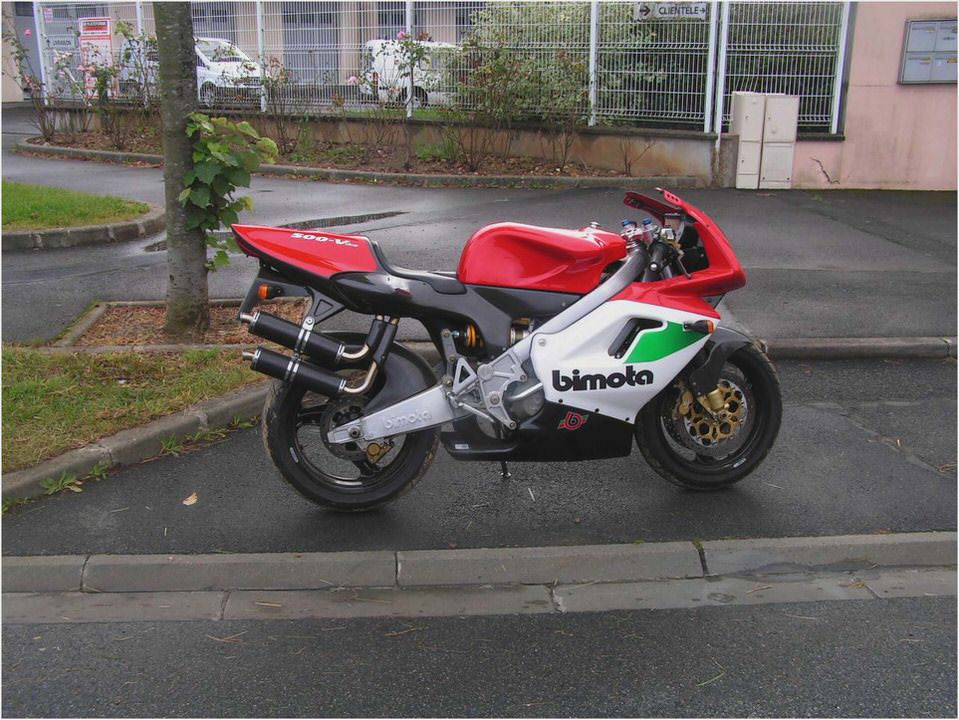 Specifications:
year: 2013 make: Bimota Model: DB6 price: €19990 Engine: 90°L twin cylider, 4 strokes Transmission: 6 Speed Manual Horsepower @ RPM: 98 @ 8500 Energy: Fuel Injection Displacement: 1079 cc Top Speed: 142 mph
Filed under:
Posted on 03.24.2013 12:01 by Sulthoni
Bimota's unique design language had always attracted a lot of fans and its bikes are considered by many riders among the most beautiful models from the roads.
However, Bimota's bikes aren't only good looking as they are also fairly capable and are equipped with the latest technologies in the business.
The Bimota DB6 Delirio makes no exception and thanks to its modern chassis design is able to offer a perfect handling helping you move through bends with maximum confidence even at high speeds. Thereby the motorcycle is perfect on the twisties and winding tracks where a precise handling is on top of the priorities list.
At the heart of this small beast lies a 90°L twin cylider, 4 strokes engine with a capacity of 1078 cc. The engine features electronic fuel injection and an electric starter. As far as performance is concerned, the twin cylinder unit puts out 98 hp @ 7500 rpm and 10,5 kgm of torque at 5500 rpm.
Hit the jump for more information on the Bimota DB6 Delirio.
continue reading
Overview
Extreme manageability
Like its sister machine the DB5, modern chassis design brings perfect handling for all occasions.
It's a bike not only to look at, but to be at one with.
Perfect on the twisties and winding tracks where precision handling will allow any rider to reach the maximum level quickly.
Design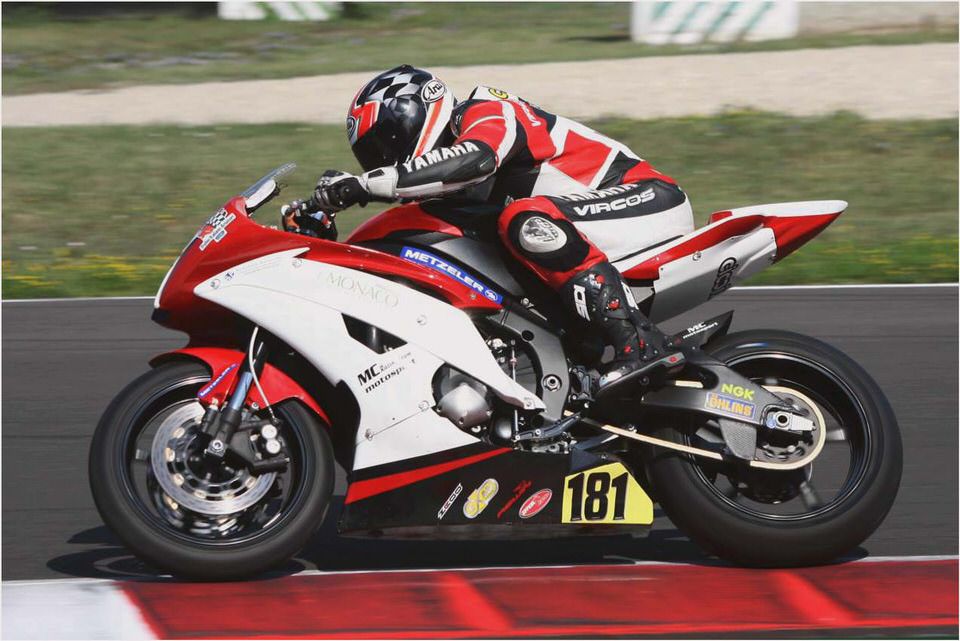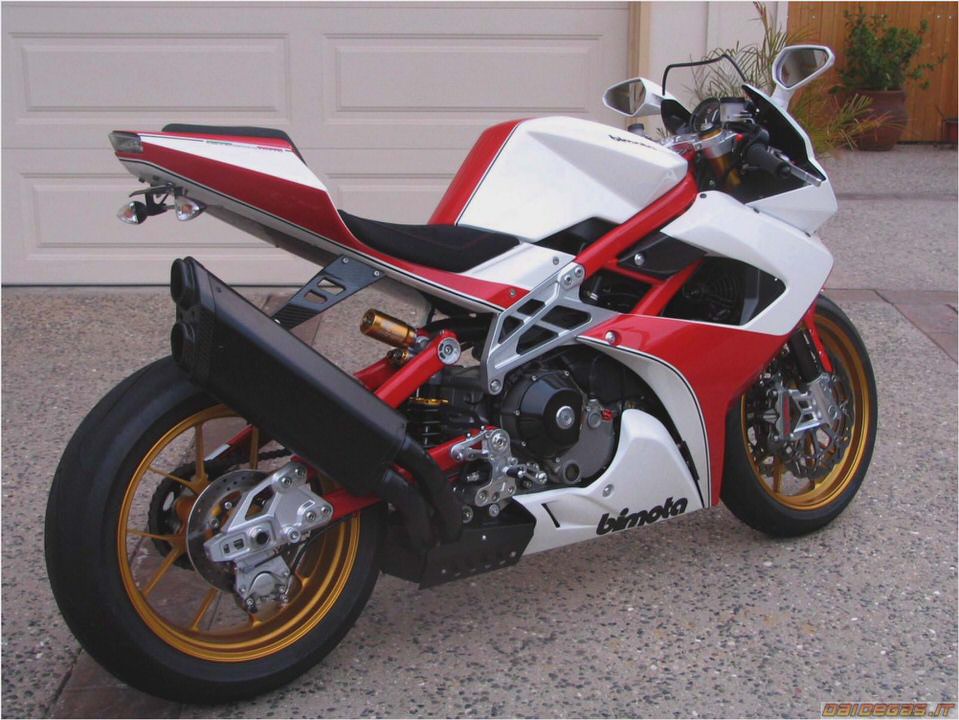 The DB6 DELIRIO plays the perfect example of naked style. Straight lines for the bodywork leave the chassis and engine on display. We are talking about a minimalist bike.
The compactness and the front light reminisces the style of a fighter aircraft in attack mode.
Its aggressive look is completed by under seat silencers.
The DB6 DELIRIO is also offered as a RE version, where its look is defined by the Italian flag layered along the bike and a host of tweaks increase the aggressiveness of the bike.
Technology
Equipped with a Ducati Desmo 90° twin cylinder engine, 1100 cc and max power 100hp/7500rpm.
The trellis frame and the structure made of chrome molybdenum steel are complemented by alloy plates machined from solid.
The 50mm fork gives great performance for holding a line and allowing a quick change of direction; same story for the swing arm and its fully-adjustable monoshock. Lastly, she stands on OZ aluminium forged wheels.
Bimota also presented the R version that differs from the DB6E (besides the look) with the use of 18mm radial calipers and a dry clutch, plus more use of carbon to create a lighter weight.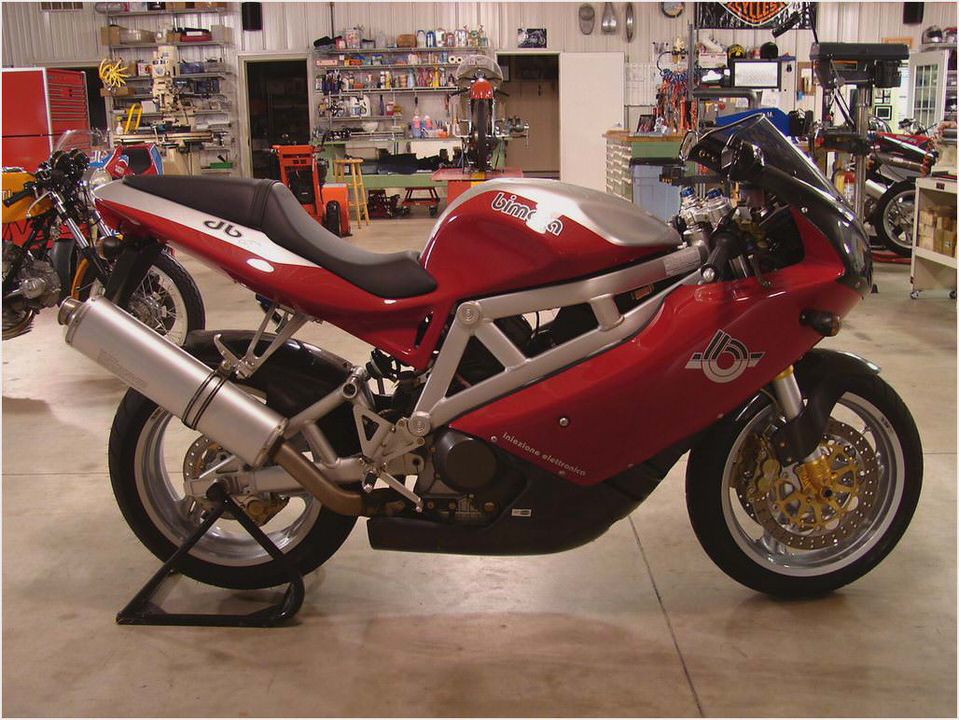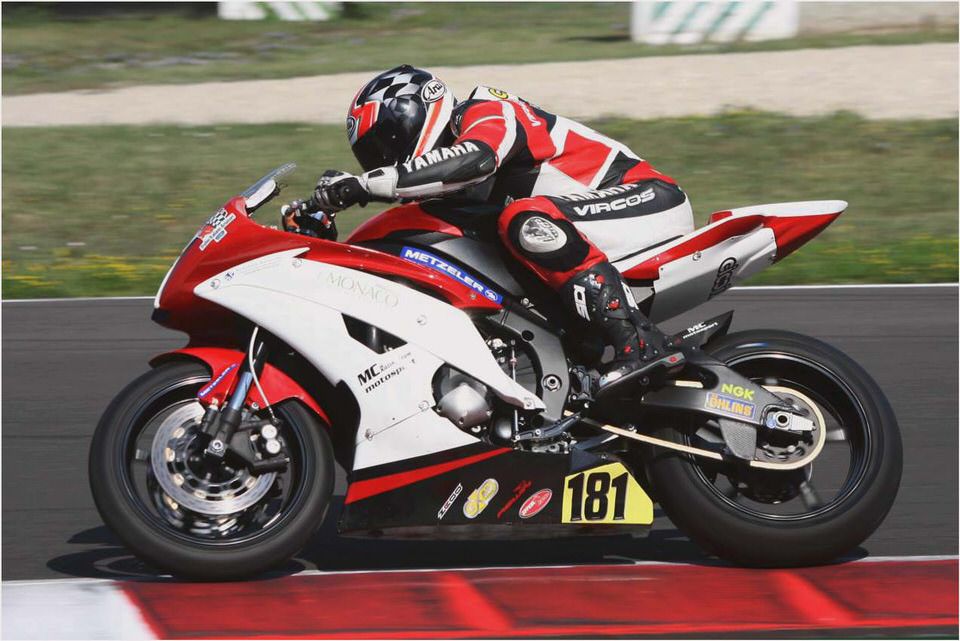 Visitors bikes page 3l
Aprilia Tuono Factory-Aprili
Bimota DB7 – Carbon Fiber – Motorcyclist Magazine Online Page 2
2009 Bimota Tesi 3D Motortrend
BAC Mono – trackday single-seater automotive news robotpig.net