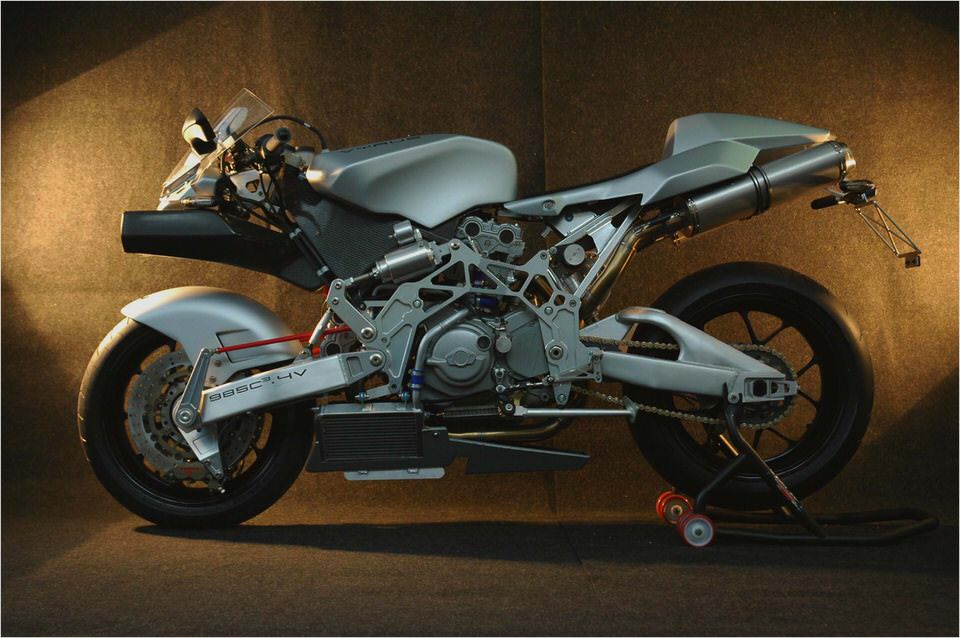 Owners Hub
The quintessential trick when it comes to motorcycle design is to catch the fancy of those who happen to set their eyes on the bike. However, absolute beauty and absolute hideousness aren't the only two ways to do that!
Some manufacturers just don't want to stick to the conventional looks.  There are some designers who would go a step further to create something which would baffle one into thinking, "What the hell is that?"
We take a look at two very quirky looking bikes which definitely make your jaw drop in what can only be described as a combination of bedazzlement and sheer surprise.
Honda DN-01
One look at this cross between a motorcycle and scooter and you would be confused to no end! With the ergonomics of a scooter and the size of a full fledged sports-cruiser, the Honda DN-01 was definitely a looker when it first came out in 2005 at the Tokyo Motor Show. It went on sale in 2008 and was hugely criticized due to a majority of factors.
The DN-01 was powered by a 680cc, liquid-cooled, V-twin engine which developed 45.6 Bhp and 48.5 Nm of torque. The engine was mated to a CVT transmission with a manual or automatic mode selector and the DN-01 could manage a top speed of 182 Kmph. Cycle parts were similar to most motorcycles but its aesthetic design is what set the DN-01 apart.
The DN looked sharp and the fascia resembled that of a shark. Simple lines coupled with flowing design made the DN a sort of refreshing treat for the eyes.
However, far too many factors were working against the DN-01. Uncomfortable ergonomics resulted in backaches on the shortest of rides and reaching out to the handlebar and footboard was quite a task for many riders. Lazy handling would probably be an understatement as cornering was a concept that the DN just did not come to terms with.
Lack of storage and an unresponsive engine coupled with a price tag of USD 15,000 (almost Rs. 8.5 lakh without duties) were other factors that contributed to the demise of the DN-01 in 2010.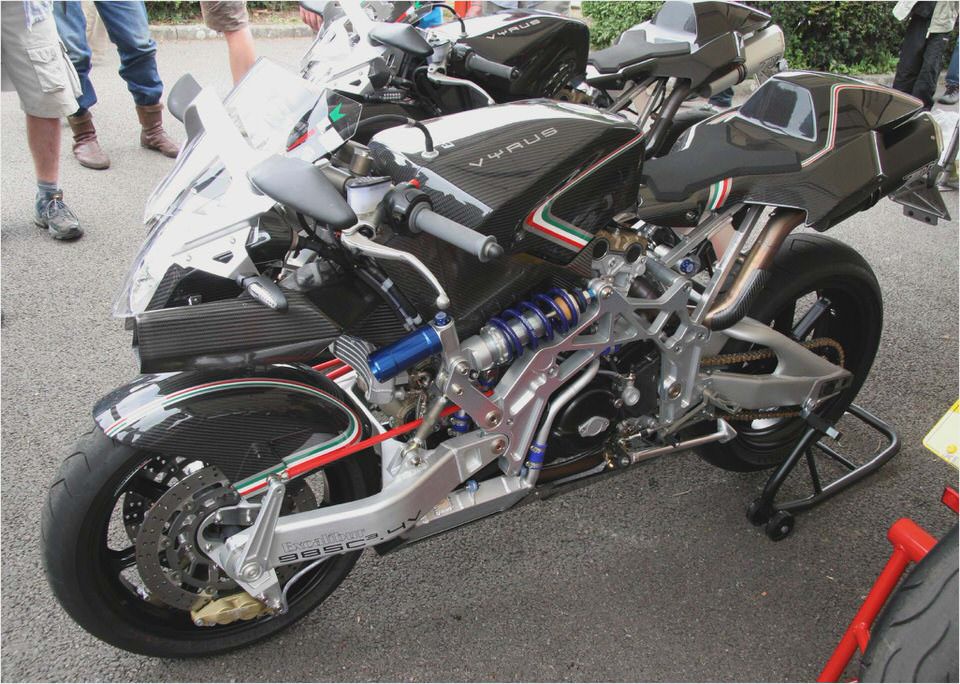 Vyrus
Vyrus is a small motorcycle outfit based in Italy and manufacturers of crazy looking motorcycles, namely the 984 C3 2V, 985 C3 4V and the987 C3 4V. Their outrageous design is mainly attributed to the hub-center steering front suspension arrangement which is an unconventional steering and suspension set-up.
Vyrus bikes feature Ducati derived L-twin engines. The 984 employs a 992cc air-cooled engine which develops 90 Bhp of peak power and can get up to a top speed of 232 Kmph. The 985 features a 999cc engine that develops 150 Bhp of peak power and propels the bike to a top-whack of 292 Kmph.
Their top-of -the-line product is the 987 C3 4V V which has been titled as the most powerful production motorcycle. The bike employs a supercharger and its rated power output is a staggering 211 Bhp, in a carbon-fiber chassis that weighs a total of 158 Kgs with all fluids and fuel. If you do the math, it should pretty much be what one would call "brutally quick!"
Coupled with Moto GP derived technology the Vyrus is a pure track oriented bike complete with slick Pirelli tyres, Zard racing exhaust and no lights, mirrors or indicators. The hub center steering suspension reportedly provides unbelievable stability when compared to a conventional set-up. Technical wizardry comes loaded with Brembo brakes, Ohlins TTX shocks and fully adjustable everything … yes everything, suspension, trail, steering angle, footpegs and the list is a little too long to fit here.
"Pura fullya technologica" is Vyrus' motto and it means "pure crazy technology." This is exactly what the engineers at Vyrus believe in as all of them come from a rich heritage of building exotic high-performance hyperbikes from Ducati and Bimota. Such exclusivity however, does come with a hefty price tag of EUR 55,000 (Approx. 41 lakh without duties!).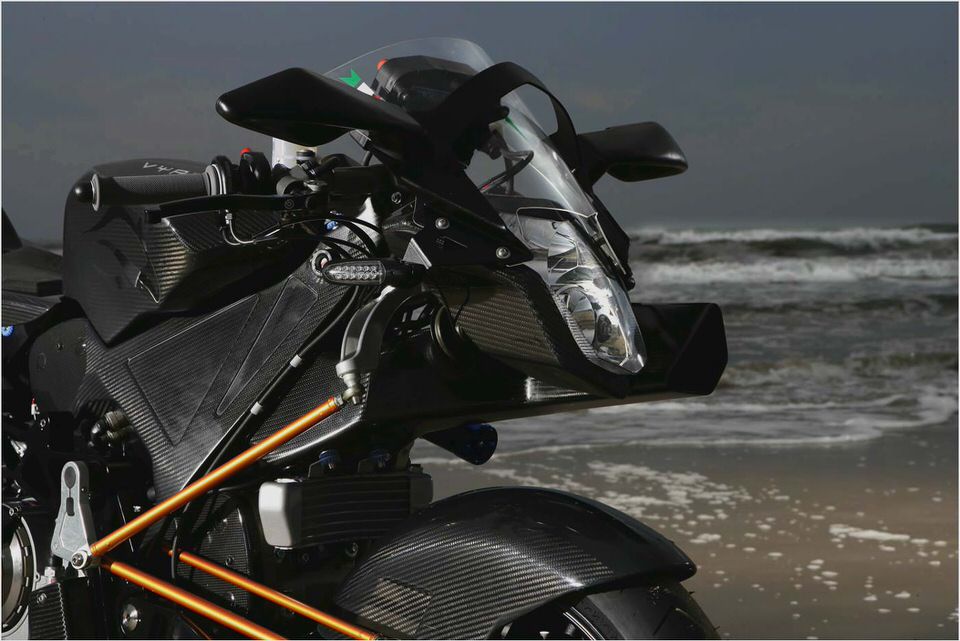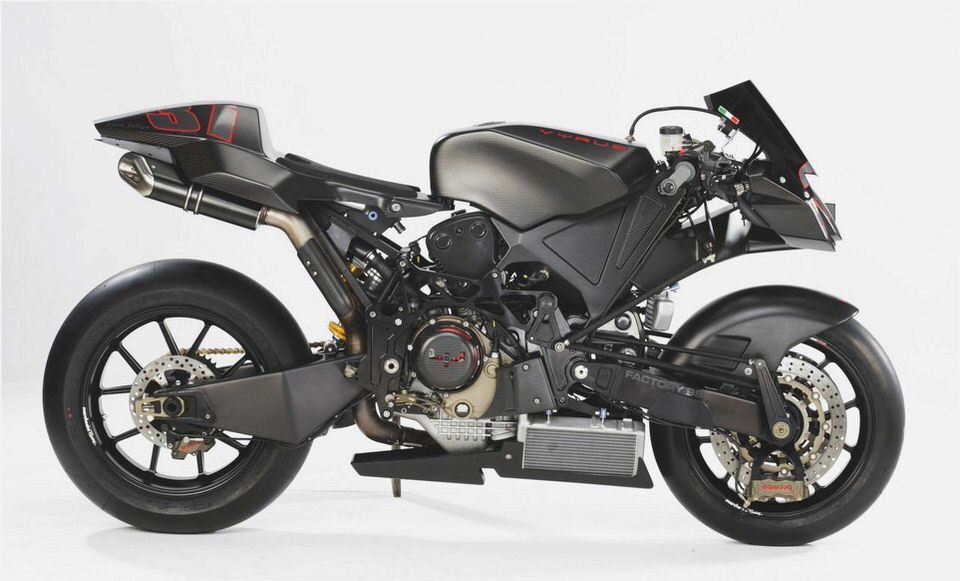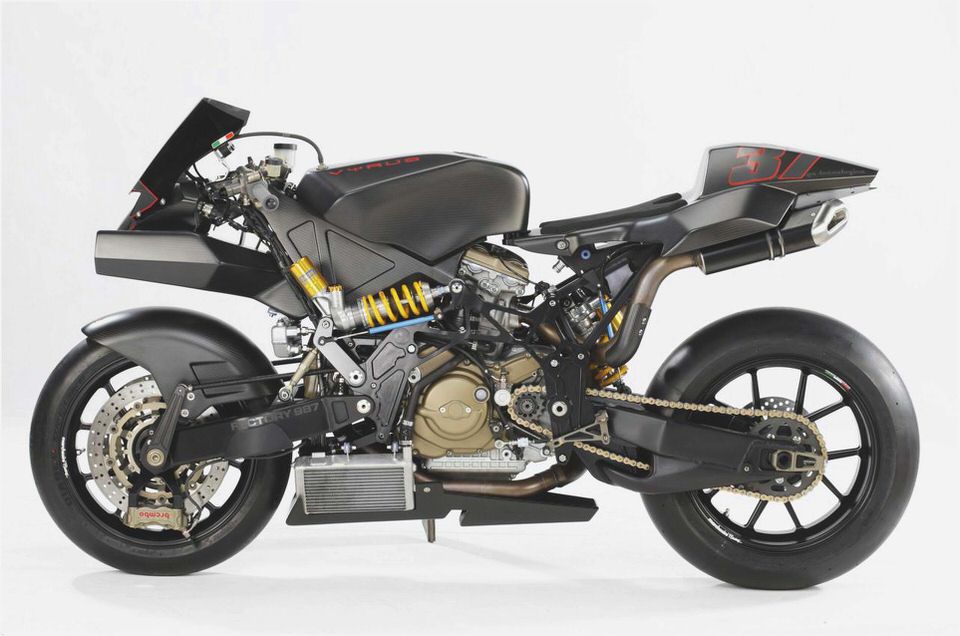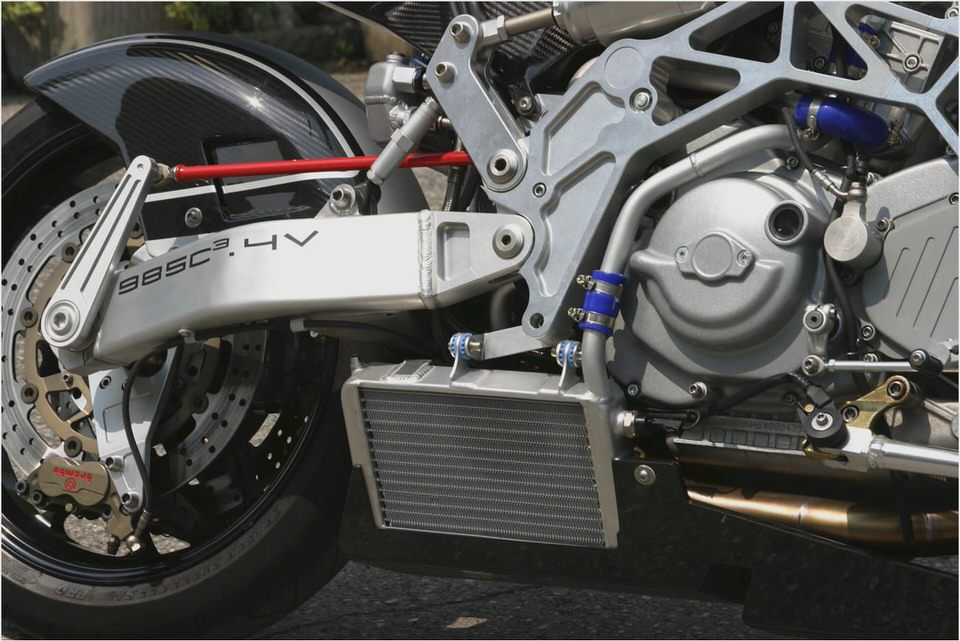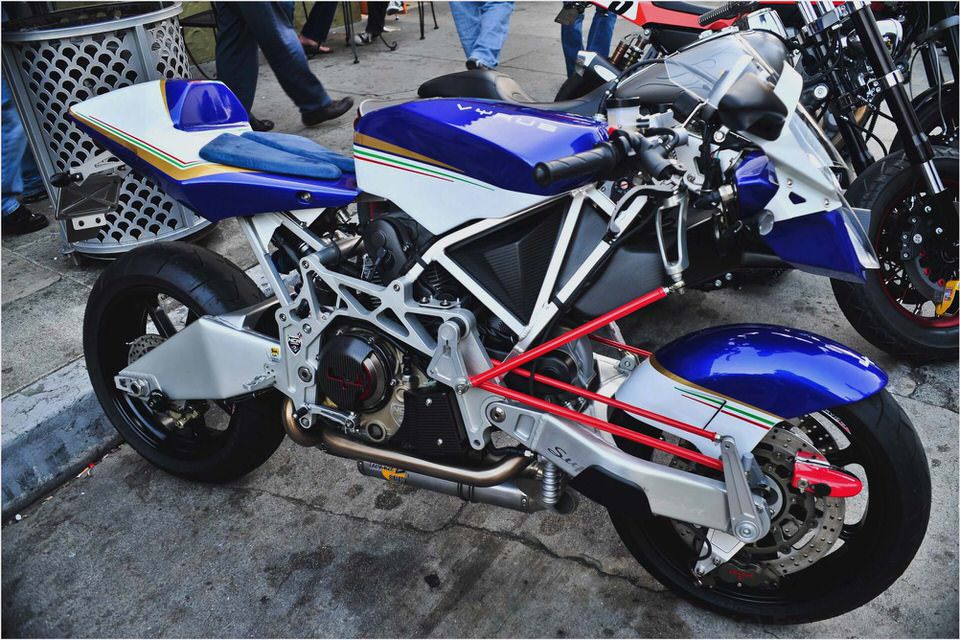 Bimota db4
Superbike World Championship
BMW Bimota Concepts by Oberdan Bezzi Review – luweh.com
2010 Vyrus 987 C3 4V: Fastest, most powerful production bike in the world…?
Motorcyclelife: Some news by Bimota , Yamaha FJR 1300 AE