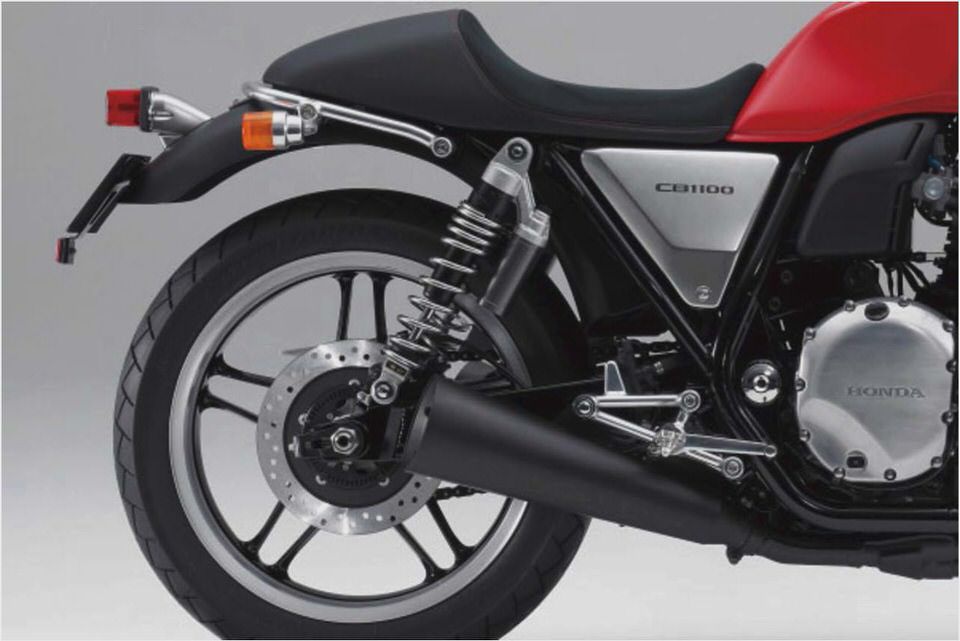 2013 Honda CB1100 – First Ride A blast from the past, except a whole lot better—and it's finally coming to the U.S.!
Photographer. Jeff Allen
That period from the late 1960s through the '70s was the golden age of motorcycling in America, an era characterized by simpler bikes and a market far less fragmented and specialized. Modern motorcycles are categorized into so many different niches—and have become so tailored to a singular purpose—that it makes you wonder what happened to the good ol' Universal Japanese Motorcycle, like Honda's CB550-1100s of yesteryear.
Well, Honda's new-to-the-U.S. CB1100 might just be that nostalgic new UJM we need. True to the original, this retro CB was first shown at the Tokyo Motor Show in 2007 as a concept, and then displayed in production form at the same show two years later.
Unfortunately, when I saw it there in 2009, I was told it would be sold only in Japan, Australia and New Zealand due to the expense of U.S. certification. End of story.
Or so I thought.
Secrets are harder to conceal these days thanks to the www . Nevertheless, when I was invited to American Honda in October for a clandestine two-hour ride on an undisclosed bike, it was a pleasant surprise to see the CB1100 roll out from behind the locked doors of the press-fleet garage. I wasn't totally shocked, though, because the CB1100 does fall right in line with the direction Honda has been pointed at lately.
Every ride is too short when the bike is really good, right? Well, I can't complain, because my small taste of the 1100 left me with a very positive first impression. Very few bikes have felt as instantly familiar as the CB did after just a couple of short blocks.
A perfectly neutral and upright seating position places hands on the bars right where they naturally want to fall, and the footpegs keep knees (for my 5-foot-11 frame) at a relaxed yet not-too-lazy bend. The comfortable seat isn't too high (or too low) for my 30-inch inseam, allowing my boots to be firmly planted at stops. The mirrors offer an excellent rear view, while the simple dash provides just the pertinent information via a pair of analog gauges and a small LCD display.
A few minutes into my 50-mile ride, I had already developed a great appreciation for the CB's air-cooled, 1140cc engine. The 16-valve dohc inline-Four is extremely smooth yet tractable, with usable low-end grunt from as low as 2000 rpm—even in a tall gear at slower speeds. Power builds in a progressive, step-free manner all the way up to the 8500-rpm redline, which gives the engine great flexibility for any type of riding.
Modern touches include the excellent PGM-FI injection system with four 32mm throttle bodies. Nowhere in the rev range did I find a hint of hesitation or sign of a stumble, just precise fueling.
Another aspect worth mentioning is the wonderful five-speed gearbox. Not many motorcycle transmissions make you want to shift simply for the sake of shifting, but this is one of them. The light clutch and slick shift action had me short-shifting around town just so I could downshift through all those gears again.
http://ak.c.ooyala.com/Q1bzBwYToHRincWkrn9jnol-ZQmgu6Hc/Ut_HKthATH4eww8X4xMDoxOjA4MTsiGN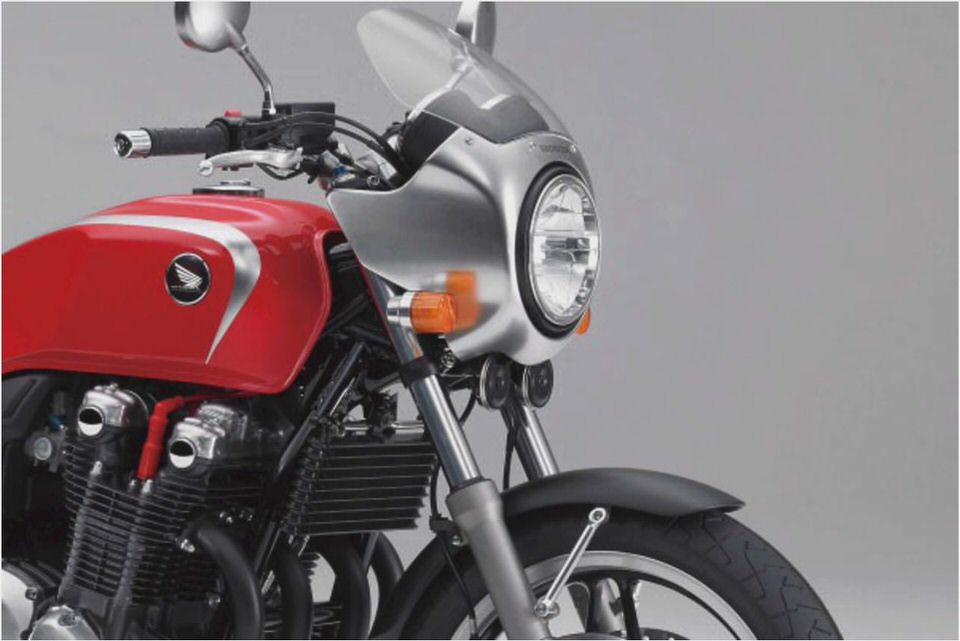 Please enable Javascript to watch this video
"Simplistic" describes the CB1100's chassis to a T. The twin-cradle steel frame is bookended by a conventional 41mm fork and a pair of chromed Showa shocks, with adjustable preload front and rear. The 18-in. cast aluminum wheels, with black spokes and contrast-polished outer rims, wear narrow Bridgestone radials that have a period-correct look, size 110/80-18 front and 140/70-18 rear. Twin 296mm front brake discs are pinched by four-piston Nissin calipers.
Around town, the CB carries its claimed 545-pound curb weight well, providing agile handling. Once the pace is picked up on a twisty road, the narrow tire choices make sense. Turn-in is light and predictable, while midcorner stability is good right up to the point when footpeg feelers start digging into asphalt.
The power of the front brakes, as well as the feel, is excellent for this application.
As we went to press, details were very limited. Honda's press officer said he was hopeful the MSRP would be under $10,000. That's just about right for this bike considering its high level of refinement, features and excellent fit and finish.
Although our time together was short, I was impressed with the CB1100. When all you want to do is go on a ride, what better bike than a fully modern but totally authentic blast from the past? Honda has delivered.
The classic UJM is back.
View images in photo gallery: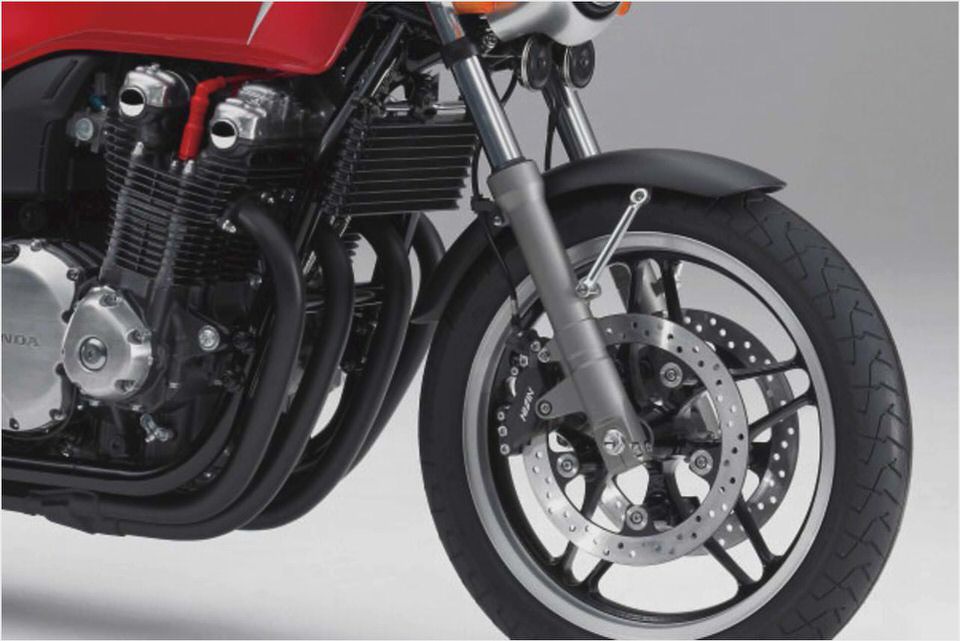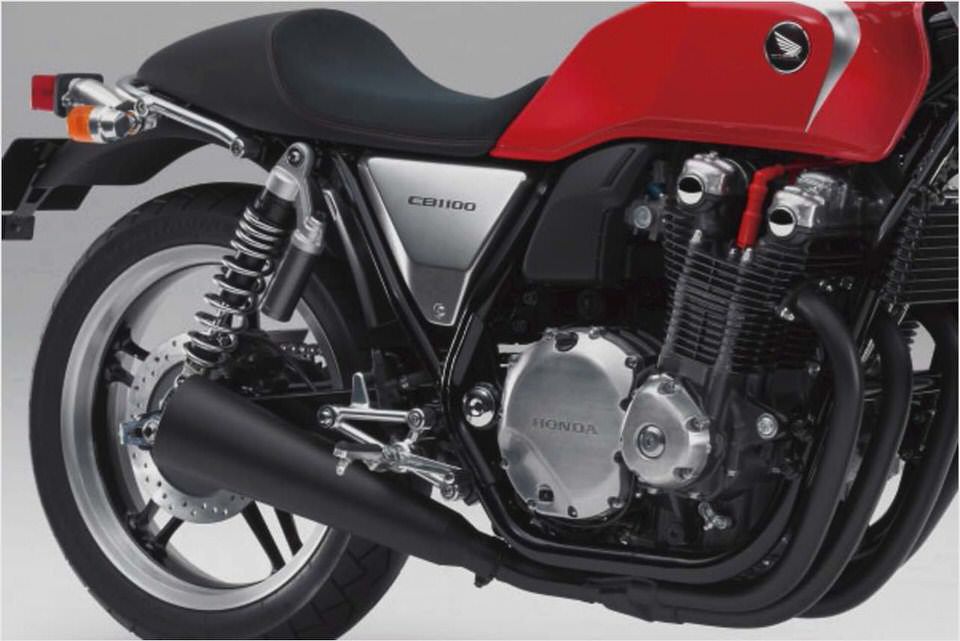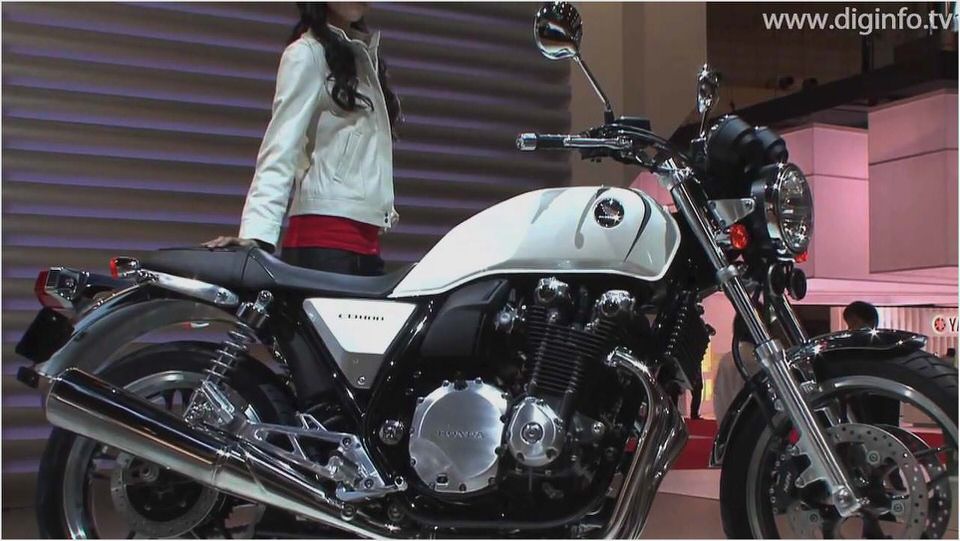 Procom CDI Review – CRF 150/230 F/L – ThumperTalk
Honda Brio – Price, Review, Pics, Specs & Mileage in India CarDekho
Honda – Wikicars
HERO HONDA GLAMOUR PGM-FI – Reviews Price Specifications Mileage…
HONDA TRX700XX VERSUS YAMAHA RAPTOR 700