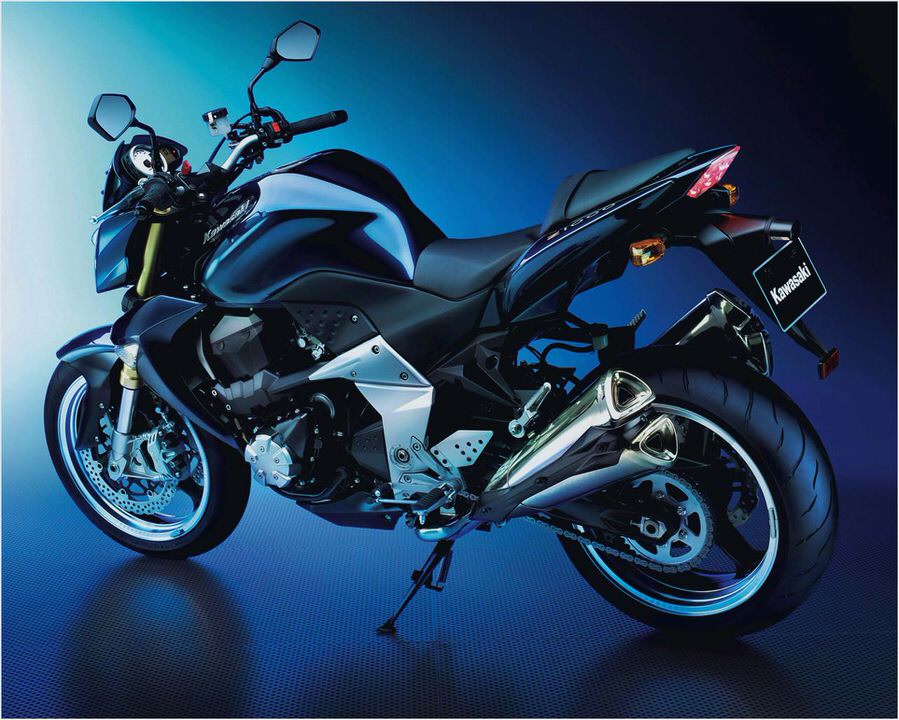 2013 Z 1000
2013 Kawasaki Z 1000
The 2013 Kawasaki Z1000 is a sleek, futuristic, fast motorcycle that is just as exhilarating to ride as it is to look at. This bike has a great balance between artistic design and an engine that delivers an abundance of power. The 2013 Kawasaki Z1000 is a sport bike that does not lack horse power and strength despite its elegant curves and look.
Its 16-cylinder, 1043cc four-cylinder engine gives the rider a roaring 123.2 horsepower at 10,000 revolutions per minute (rpm) and 73.6 lb-ft of torque at 7500rpm. This bike has no lack of power and torque which is very clear on the first ride.
The Kawasaki Z1000 was introduced in 1977 and has undergone several updates to keep up with the changing styles in order to keep their part of the market. In 2003 they completely redesigned the bike's look, altered the frame for better engine support, added compression damping forks, and four piston brake calipers. In 2007 they changed the exhaust system and added more low-mid range rpm, both for increased top speed.
Finally in 2010, Kawasaki redesigned this model to not only modernize the body and curves of the bike but to also give the rider a bike that showcases futuristic concepts. The bike begins with a low-mount front cowl with line beam headlights that are positioned very nicely to continue the aggressive look. This continues to an exaggerated fuel tank that allows the rider to comfortably grip the bike with his or her legs.
The seat is slightly lower and narrower than on typical bikes to give more control while riding.
Under the seat is the heart of the bike, the engine. The Kawasaki Z comes with a four-cylinder, 16-valve, 1043cc engine that gives instant power when the throttle is engaged. Its liquid cooling, horizontal in-line engine configuration is one that will not disappoint.
New For 2013
Double Overhead Camshaft, 16-cylinder, 1043cc four-cylinder engine which supplies a copious amount of horsepower and torque.
Bore and stroke dimensions of 77 x 56mm offer a balance of peak power and low and mid-range flexibility to allow the rider to speed up from a dead stop or speed up while in a higher gear.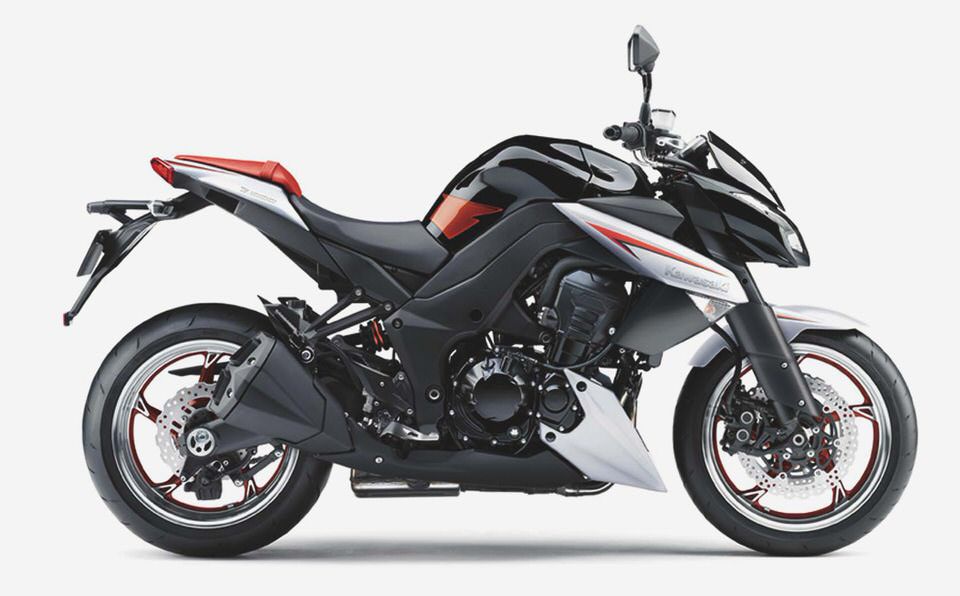 Lightweight aluminum frame designed specifically for the Z1000 yields a much narrower bike and easier grip by the knees for a much more comfortable ride.
Radial-mounted four-piston front brake calipers and radial-pump front brake master cylinder with 300mm front and 250mm rear discs. Combined, this system provides excellent braking power for hard braking at a moment's notice or braking from a high speed.
Fully adjustable inverted 41mm front fork and twin sided swing arm rear suspension which gives a much softer ride than before to make long distance rides or rough road conditions much easier on the rider's body.
Cool air intake system which minimizes heated intake air by passing cool air through the airbox from the ducts positioned on top of the radiator shroud, giving a much greater cold-air to fuel ratio, increasing horsepower and fuel efficiency.
4-into-2-pre-chamber-into-2 layout exhaust system with silencer end caps to maintain the quad-style image, increase horse power with greater air flow, and give a much deeper sound of power.
A titling instrument panel with a multi-parameter LCD display for easy viewing during all light conditions and angles endured while riding.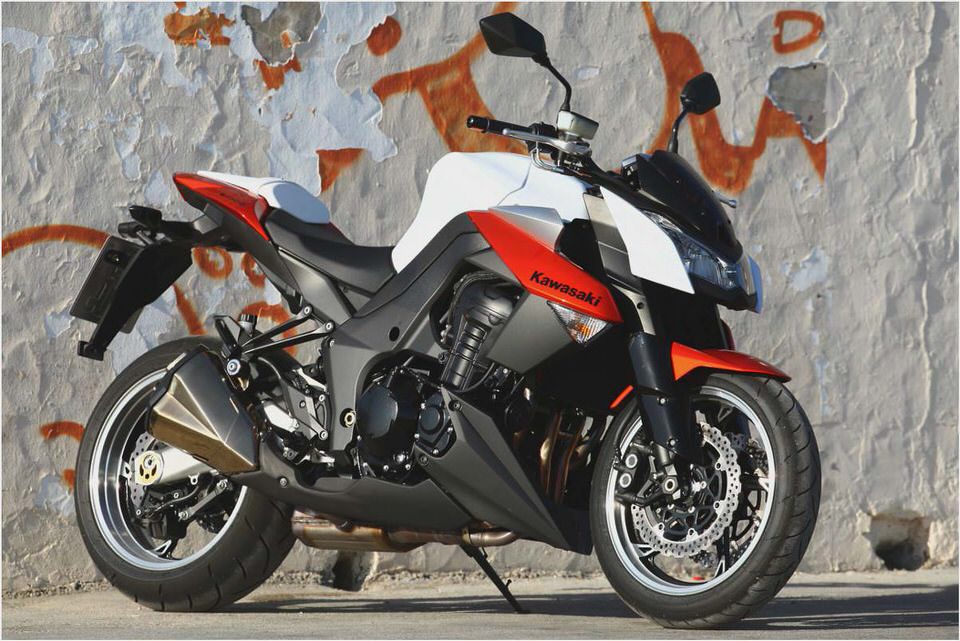 Kawasaki W800: Sixties personified Wheels24
Bajaj Kawasaki Ninja 250 Preview
First Ride: Kawasaki ER-6n 2012: Third time's a charm – Motorcycle Sport…
2009 Kawasaki Teryx 750 FI 4×4 LE UTV Blog
Kawasaki Vulcan 500 Specs eHow