05 Jul 2013 | Technologically clever, the Cosworth Challenge just didn't cut it at Formula 750 level
Words: Ian Falloon Pics: Ian Falloon/MT archives
Hen's teeth heroes
True motorcycle classics are always hard to come by, but – says Ian Falloon – these five delights are some of the rarest bikes in existence. Here's number five.
Norton Cosworth Challenge
After its revival in 1966 as Norton-Villiers Ltd, Norton managed to resurrect obsolete ideas through clever design, creating the highly successful Commando out of essentially an enlarged 500cc Dominator. But despite some impressive results in production racing, and the introduction of a monocoque frame in 1973, the Commando's days were numbered, both as a production bike and a racer.
Ford of Britain's success with the Cosworth DFV 3lt F1 engine encouraged Norton to think of a motorcycle engine using two of those cylinders. By 1973 the shortstroke four-valve water-cooled DFV V8 had won over 100 grand prix events. Two cylinders would total 750cc and could produce 115hp (84.6kW).
During 1974 Norton and Cosworth entered into an agreement to produce a parallel-twin engine based on the DFV, producing 75hp (55.2kW) in street form. This highly ambitious plan, also known as the P86 or Norton Cosworth Challenge, called for a service life of 80,000km and the ability to win international Formula 750 events. At the time it all seemed reasonable.
Kawasaki's H2-R was fast and fragile, Suzuki's triples heavy wagons, and Yamaha's TZ750 lay in the future.
To keep noise levels down the engine was water-cooled, with a toothed rubber belt driving the twin overhead camshafts. As emissions were easier to control with the pistons rising and falling together, the crank was the traditional British-style 360-degree unit and thus the engine required counter-rotating balancer shafts. Carburetion was to be by a pair of 40mm Amal Mark II concentrics on the racer and a single carb for the street bike.
The bore and stroke were 85.7mm x 64.8mm and the electronic ignition was a Lucas Rita.
Unfortunately development was beset by problems and the actual power of 95hp (69.9kW) a bit less than anticipated. The camshaft drive belts failed, the engine suffered extreme crankcase pressure, and the crank (still without a centre main bearing) flexed excessively. Primary drive was by a Morse Hy-Vo chain mated to a fivespeed gearbox.
Another problem was the engine weight – it weighed a considerable 88kg, but more than 34kg of it was rotating. This was not a great recipe for racing on short tracks that required good acceleration and handling.
By the end of 1974 Norton's race program had all but stopped and the plan was to prove the P86 in racing before putting it into production. But the main problem now facing the project was a lack of money.
On paper it looked promising but when it was taken to Silverstone, racer Dave Croxford's best lap time was eight seconds off the F750 lap record. This was a catastrophe, ensuring the project's demise. By now the money had run out and Norton and Cosworth were on difficult terms, and the project foundered.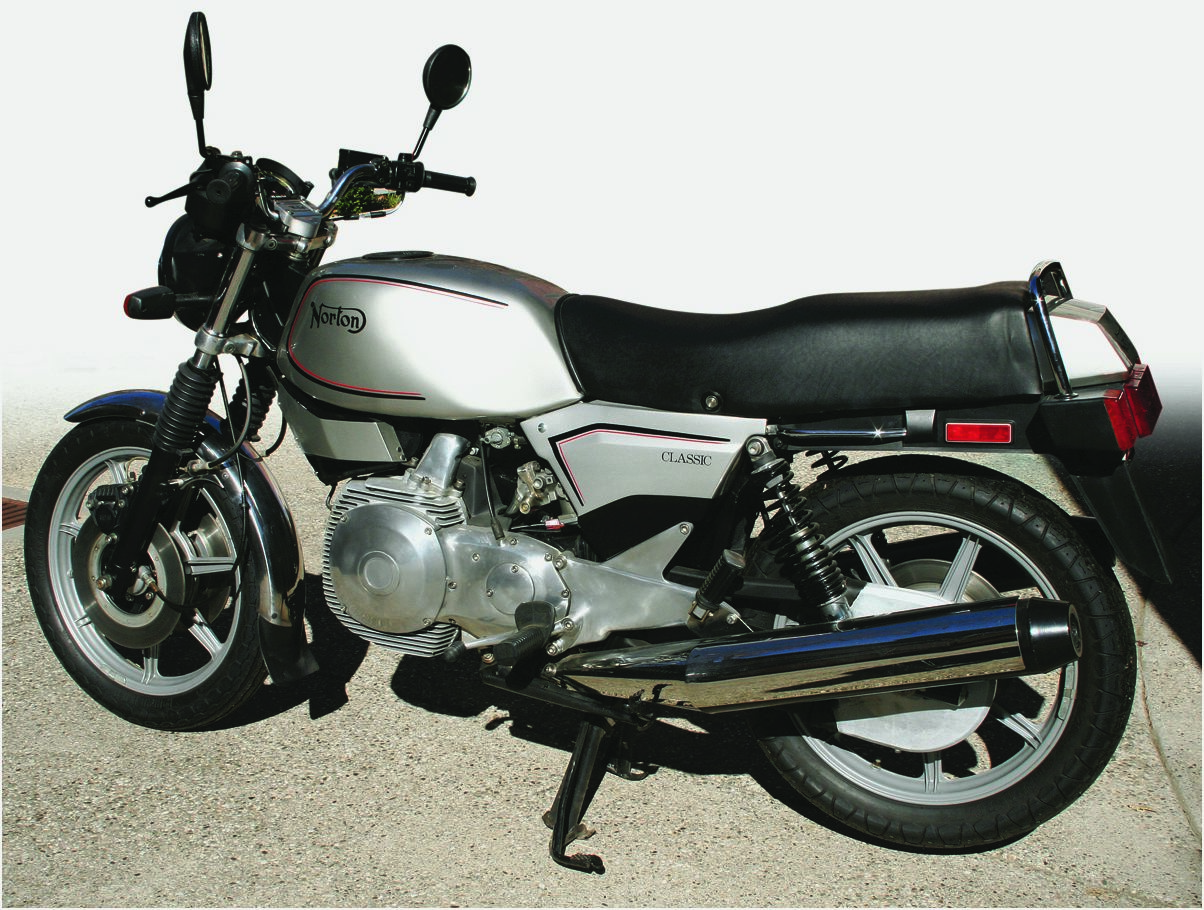 Ultimately the Cosworth Challenge remained an expensive oddity, and a contradiction. The combination of F1 car technology and traditional design from obsolete street bikes was always a dubious proposition. Things may have been different if the bike had eventuated in the late 1960s, but by 1976 no twin-cylinder four-stroke could succeed in Formula 750 racing.
In the end the P86 simply faded away, much like Norton itself.
Norton Cosworth Challenge
• Retired Managing Director of Norton Motors, Richard Negus, was a draughtsman for the original Norton Cosworth Challenge drawings. He was later responsible for engineering the Classic, Commander, F1, F1 Sport, and TT588 machines.
• The John Player Norton works team only ever had two completed Challenges at any one time. Those two bikes covered four basic versions that experimented with suspension designs (front and rear)
along with induction.
• After JPN was disbanded Ian Sunderland bought out the race shop and continued to develop the Cosworth power unit, eventually achieving success with the Quantell. This bike's JAB power unit was updated with MoTeC fuel injection.
• Dave Croxford first rode the P86 prototype at Brands Hatch at the Race of the Year in 1975. A firstcorner incident, when eight bikes fell down, saw the end of its debut.
• Dave Croxford paraded the resurrected monocoque P86 at Pukekohe at the NZCMRR race meet in February, 2009.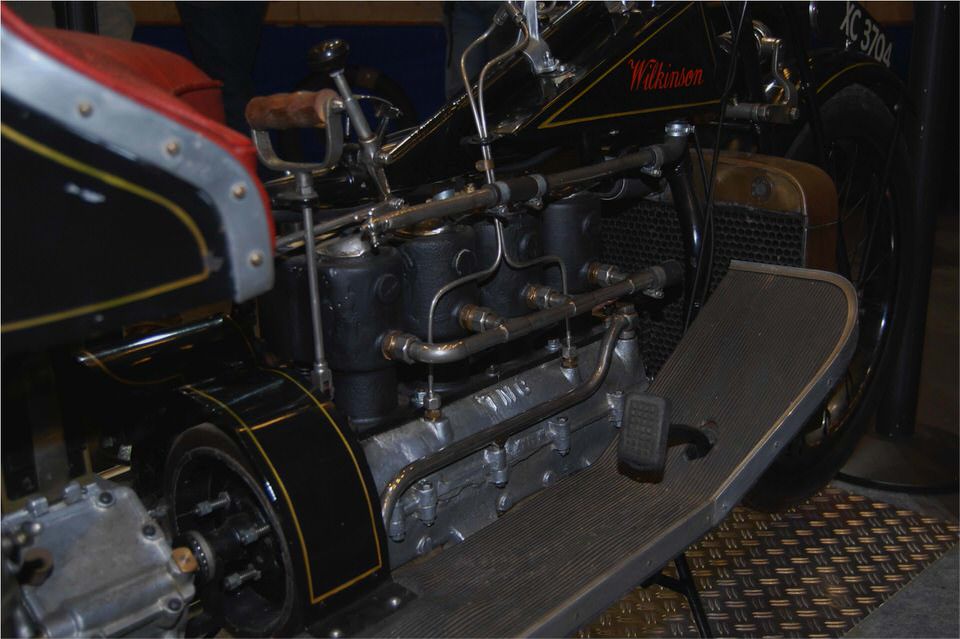 Honda Motorcycles
Norton Motorcycles Goes Home and Gets a Makeover PTC
Norton Nemesis
Rotary — Norton Owners Club Website
Suzuki GT750 – Classic Motobikes – Bike Reviews