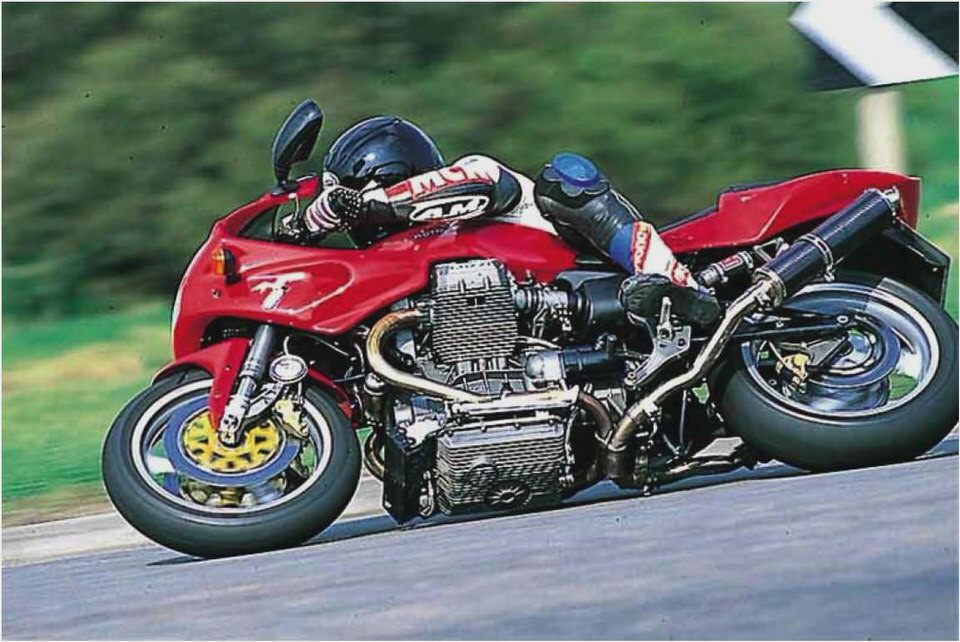 2013 Moto Guzzi California 1400 Custom and Touring: Southern California Riding Impression
We have written extensively about the new Moto Guzzi California 1400 Custom and Touring models, including a tech piece. as well as our report from the European press introduction a few months ago. Those two articles contain all of the technical details, and I will only touch on a few of those below.
This is the first all-new, ground-up, redesign of a Moto Guzzi model since the purchase of Moto Guzzi by Piaggio several years ago. In short, Piaggio views Moto Guzzi as the top European brand, and it seems prepared to spend the money necessary to develop motorcycles worthy of that position.
I had to ride the new California 1400 models for myself, and Moto Guzzi extended an invitation to MD to test both bikes near Malibu, California last week. The massive machines in both Custom and Touring iterations were lined up behind a Santa Monica hotel, and I boarded one of the naked, black Custom models for my first impression. After being schooled by a Moto Guzzi representative on use of the three different engine maps (essentially Sport, Touring and Rain), the adjustable traction control and the cruise control incorporated into the ride-by-wire throttle, we worked our way at slow speed through heavy city traffic before reaching the Coast Highway.
Having selected the Sport mode (designated "Veloce"), my first chance to twist the throttle hard led to a big surprise. These bikes look like big, heavy cruisers, but this is no cruiser engine. This engine revs quickly, almost like a sportbike, befitting its very over-square bore/stroke ratio and four-valve head design.
As a footnote here, the 1380cc 90 degree v-twin motor has a bore of 104mm and a relatively short stroke of 81.2mm. The horsepower kings in the "heavyweight cruiser" category are arguably offered by Star and Victory. Both of those engines are long-stroke designs with the Star displacing 1844cc and having a bore of 100mm and a stroke of 118mm.
The 1731cc Victory engine is 101mm x 108mm. The four-valve heads on the new 1380 cc Guzzi also have significantly higher compression at 10.5-to-1 (versus 9.5-to-1 on the Star and 9.4-to-1 on the Victory).
So this is not a "cruiser" engine in the traditional sense. It is primarily air-cooled, so the compression ratio is still significantly below that of modern sportbikes, however. The motor has a fairly light flywheel effect, further distinguishing it from the typical, slow-revving, heavyweight cruiser twin. The primary balance of the engine with its full 90 degree configuration also adds to its free-revving nature.
So the first time I opened the throttle in anger, I reacted with a "WOW" inside my helmet.
In Veloce mode, the throttle response is so crisp I at first thought the fuel injection tuning was off, and that the bike was surging abruptly when I opened the throttle. I think this was part of my pre-ride expectation that this would be a typical, large-displacement cruiser with a slow revving motor, however. After more experimentation, I think the motor is just super responsive for this style of motorcycle.
The fuel injection felt very well dialed in.
The "Touring" mode also offers full power, but a slightly softer delivery. By this I mean that it takes a larger twist of the throttle to achieve the same engine response. After we got into a twisty section of canyon road, and came to a stop for photography, a number of the journalists told me they preferred the Touring mode for the tight twists and turns, so I gave that a try.
Switching to Touring mode, I found that the bike was still plenty fast, but it was easier to smoothly transition the bike in and out of corners. It allowed you to relax a little, but still go fast.
Which brings us to the subject of handling. Both the Custom and the Touring models offer the three-mode ignition maps, as well as selectable stages of traction control. This 90 degree v-twin is not a full blown 1200cc superbike engine you might find in a Ducati, for instance, which almost requires a traction control system, it is a 1380cc engine with tuning somewhere between that of a sportbike and that of a traditional cruiser.
Given the power and torque put out by this engine at low rpm levels, and the relatively light flywheel effect, you can spin up the rear tire exiting corners without much difficulty.
Traction control can be turned completely off, but I put it in setting "1″, which allows the rear tire to spin slightly before the system catches it. With this setting, I did not experience any problems during our ride, and if it intervened at any point I was unaware of it. This is nevertheless a nice feature to have, particularly during foul weather or on cold mornings with cold tires.
 Settings 2, and 3 intervene more quickly, so that you can essentially dial out any wheel spin whatsoever.
With some of the usual Moto Guzzi shaking at idle, the engine really smooths out as soon as you get underway. In addition to the inherent smoothness of a v-twin with a 90 degree angle, the engine is mounted in a unique way to isolate vibration from the frame without affecting chassis stiffness or handling. This was discussed in greater detail in our tech article .
I was aboard the Touring model when journalist Basem Wasef and I decided to sprint ahead of the rest of our group and hang with the Moto Guzzi representative who had decided to really push the pace. Basem and the MG guy were on the naked Customs, which come with slighly longer travel rear suspension (10mm). The bikes handled very well. limited only by their ground clearance.
Despite the massive wheelbase and huge tires (including a 200 section, 16″ inch rear and a 130 section 18″ front), both the Touring and the Custom models change direction easily. Overall handling was surprisingly good, given the size and weight of the bikes (claimed weight ranges from 661 pounds for the Custom to 709 for the Touring).
Both bikes have comfortable ergonomics. In fact, these are the first Moto Guzzi's I have ridden in a while that seem to have plenty of leg room. placing the foot pegs/floorboards in the proper position. The seats are different on each model, but both offered firm support that was comfortable during the relatively short time I was aboard each bike.
Moto Guzzi has given these bikes six-speed transmissions despite their huge torque and broad powerbands. These bikes shift as well as any large-displacement v-twin I have ridden, which is a testament to the development efforts since Piaggio acquired the brand.
Both the Touring and Custom models share the same engine, which Moto Guzzi rates at 96 hp at 6,500 rpm and 88.5 foot/pounds of torque at 2,750 rpm.
The braking system (which is not linked) includes dual 320mm front discs controlled by quality Brembo radial-mount four-piston calipers. The rear brake is a 280mm disc and Brembo two-piston caliper. The brakes were outstanding during our brief test, offering huge power with very good feel.
Just what you need when hauling down a quick 700 pound machine.
This Moto Guzzi California has come an awful long way from the decades-old v-7 Police model fancied by the Los Angeles police department. While that bike had Moto Guzzi soul, and performed well enough to win over one of the largest police forces in the country, this new Moto Guzzi California 1400 represents a huge step forward.
One of the journalists at the press introduction last week asked the designer of these beautiful bikes (Miguel Galluzzi) whether Moto Guzzi was targeting any particular competing manufacturer, such as Harley-Davidson, when it developed these new machines. Galluzzi didn't hesitate when he responded.
He stated that "No". "Moto Guzzi is unique, and it does not compete with Harley-Davidson", although he would "welcome Harley-Davidson riders to the Moto Guzzi experience." This fit perfectly with my own impressions of these new California 1400s. They are not traditional cruisers. They ride in a spirited manner similar to much lighter bikes, as a result of a quick revving, powerful engine and solid, refined handling.
 Are they "muscle bikes"? Are they "brawny standards"?  Apparently, Galluzzi thinks they are none of the above.  They are simply a new type of Moto Guzzi.
The Moto Guzzi California Touring 1400 ABS will be available soon at United States dealers at an MSRP of $17,990. The California 1400 Custom ABS will also be available soon at a price of $14,990. The more expensive Touring model nets you the integrated saddlebags, windshield, fog lights, touring saddle and passenger grab rail.
 An extensive list of accessories will be available for both bikes, and you can essentially turn a Custom into a Touring after purchase.  For additional details and specifications, visit the Moto Guzzi web site .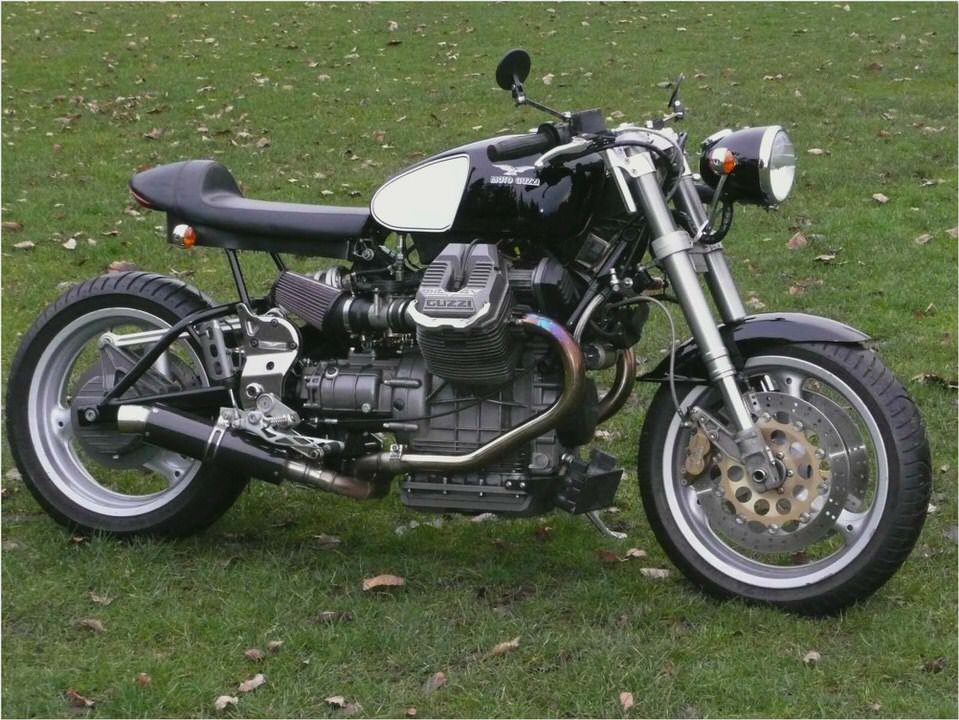 2001 Moto Guzzi V11 Sport Naked Consumer Reviews Moto Guzzi V11 Sport…
Moto Guzzi Griso 1100 – Moto Guzzi builds its best ever – PNW Riders
Faster and Faster: 2013 Moto Guzzi V7 Racer, other variants, unveiled
Miguel Angel Galluzzi – Wikipedia, the free encyclopedia
Moto Guzzi Piaggio Group