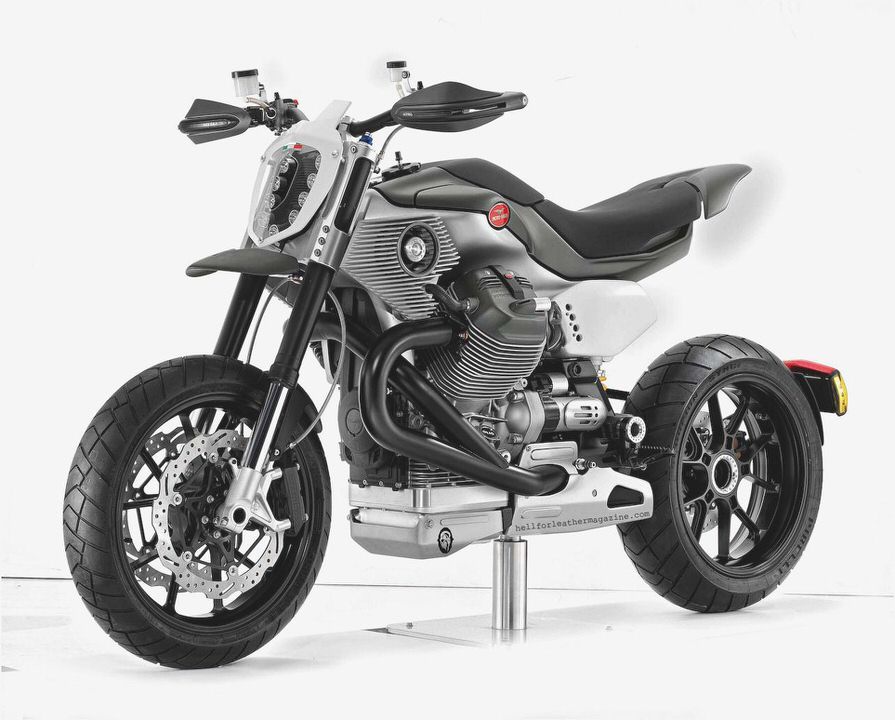 Moto Guzzi V7 Racer: A Test Ride
Jonathan Welsh Moto Guzzi V7 Racer
If you like motorcycles from the 1960s and 1970s (and who doesn't?), the new Moto Guzzi V7 Racer will grab your attention and probably make you smile.
Its low, compact shape, racy down-turned handlebars and spoke wheels give it the look of a vintage grand prix bike while jewel-like details from the engine to the foot pegs suggest a hand-built custom machine. But it is really a dressed up version of the Italian company's earlier mass-market V7 Classic.
Driver's Seat reported details about the Racer in February after Moto Guzzi announced it would sell the bike, which it first showed in 2009 as a concept at the Milan motorcycle show.
Special aluminum brackets, body covers and other hardware one would typically find in an aftermarket-parts catalog help set the Racer apart from lesser models. It even has competition-style number plates emblazoned with the number 7 of my childhood racing hero, the late Barry Sheene.
Whether you favor Sheene, Mike Hailwood or Giacomo Agostini, the V7′s styling will bring out any repressed retro racing fantasies you may be harboring. As I crouched over the bike, gripping its low bars and trying to hide from the wind behind its tiny screen, my backroad riding route turned into something resembling the Isle of Man TT circuit of, say, 50 years ago.
Like the bikes of that era, the V7 Racer doesn't have a whole lot of muscle. Its two cylinders generate about 48 horsepower, so getting down the road quickly and smoothly requires finesse. The engine doesn't rev high like four-cylinder Japanese models of similar size, and doesn't have the low-end pulling power of larger V-twins you might find on a Harley-Davidson.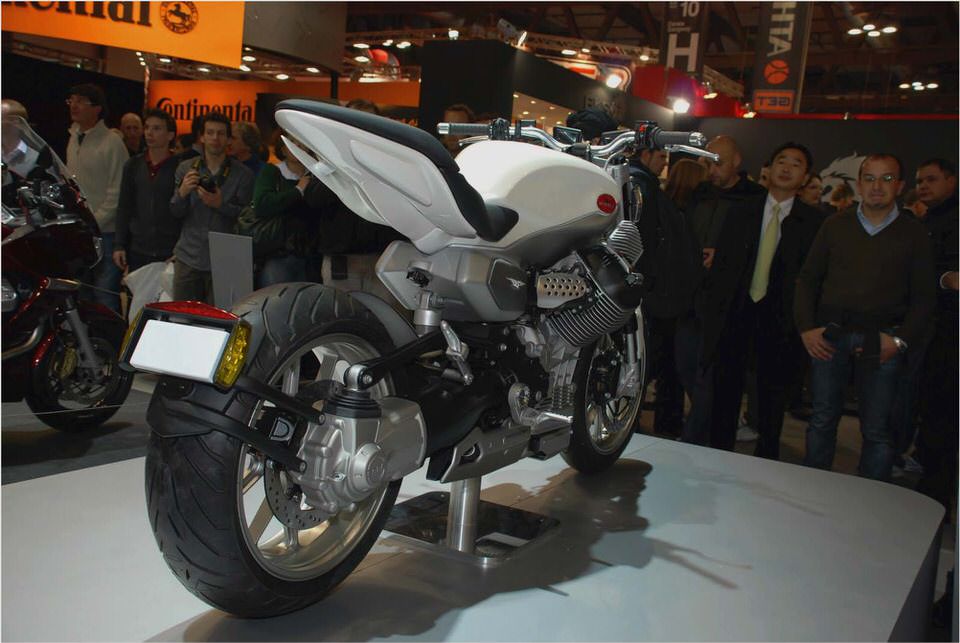 So you have to use the gears to keep the engine's speed close to its sweet spot, where there is plenty of power and the engine's distinctive sound comes through nicely but isn't loud enough to bother the neighbors.
The new bike uses the same 744-cubic-centimeter V-twin engine and five-speed transmission as the V7 Classic, which has higher handlebars and more sedate styling, and the racier V7 Cafe, which has low bars and a single seat. Last year I tried out the V7 Cafe  and it is still my favorite version of the V7. It manages to be racy, cool and attractive without trying as hard as the Racer does.
While I like most of the Racer's custom-style parts, like the thick brackets that support its twin exhaust pipes and anodized red wheel hubs that contrast so nidely with bright silver spokes. But there are a few things, like a decorative leather strap on the gas tank, that take the vintage theme a bit too far for me. And despite fondness for Sheene, I could also skip the number plates.
The V7 Racer is on sale now, starting at $9,790.
Auto Sales Stuck in Neutral Next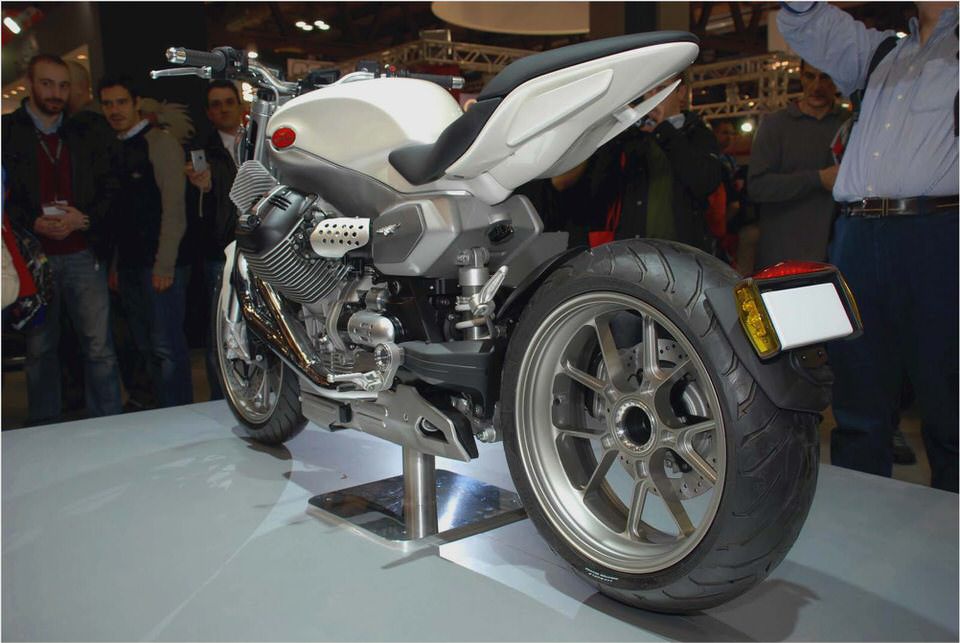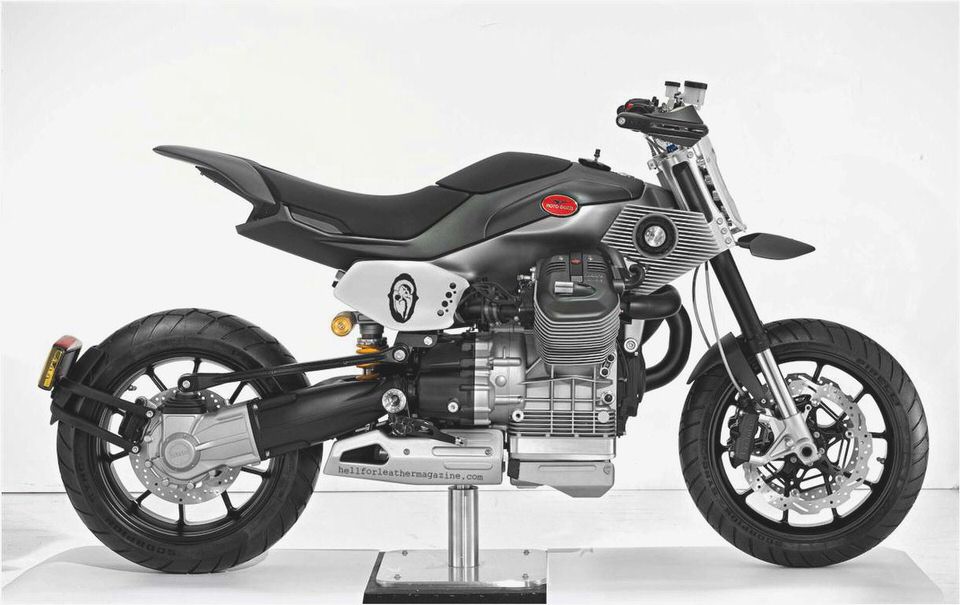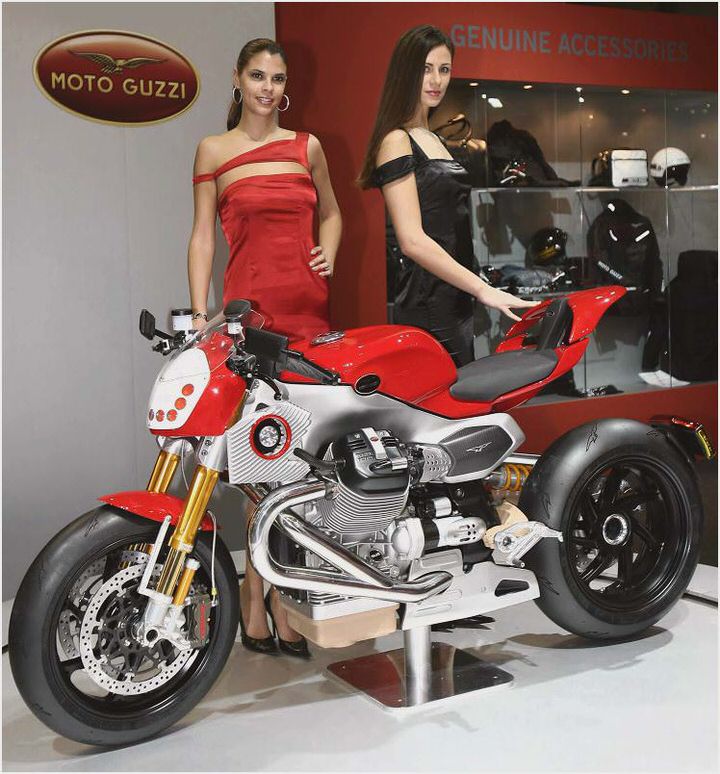 Homage to Moto Guzzi by Gary Inman Influx Magazine
Blame it on Bloody Queensland The Wolery
Moto Guzzi 850T3 Cafe Racer ~ Return of the Cafe Racers
Moto Guzzi Stelvio 1200 NTX
2004 Moto Guzzi Breva V 750 IE – Used 2004 Breva V750 IE at Motorcyclist…