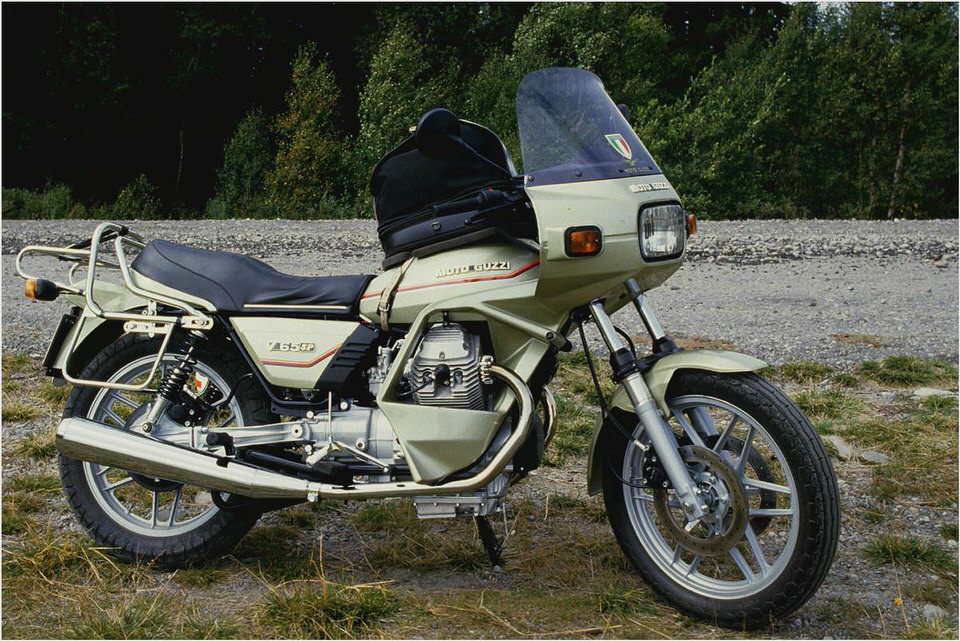 Available colors: Competition Black -or- Pearl White
Please also see Hot Deals for lower-priced offerings. Many of our demos have been recently added. These are all bikes that have never been sold or titled and therefore get their full warranty beginning when purchased.
My Take – by Dave Richardson
The basic motorcycle that is currently the Norge 8V GT has, in its combined models, been the most popular bike in our 21 year history. Even though it's only been with us for 8 of our 21 years, it's been the choice of 22% of our new Guzzi purchasers. That's impressive, and so is the bike. We first saw it as the Breva 1100.
Then it came to us as a sport-tourer with a larger engine, saddlebags, and fairing as the Norge 1200. That bike morphed into the 1200 Sport as a slimmer, sportier variant. And now we have an update of the original Norge with the 8-valve engine and revised brakes, ergonomics, fairing, suspension, cooling, fuel management.
But the essential bike remains the same. Guzzi conceived it as the return of the V7 Special, an early V-twin renown for unspecialized versatility but with great competence. True to form, our modern version has proven very comfortable you don't see many custom seats on them with ergonomics that have people from the low 5-foot range to well over 6 feet saying, "It feels like it was meant for me."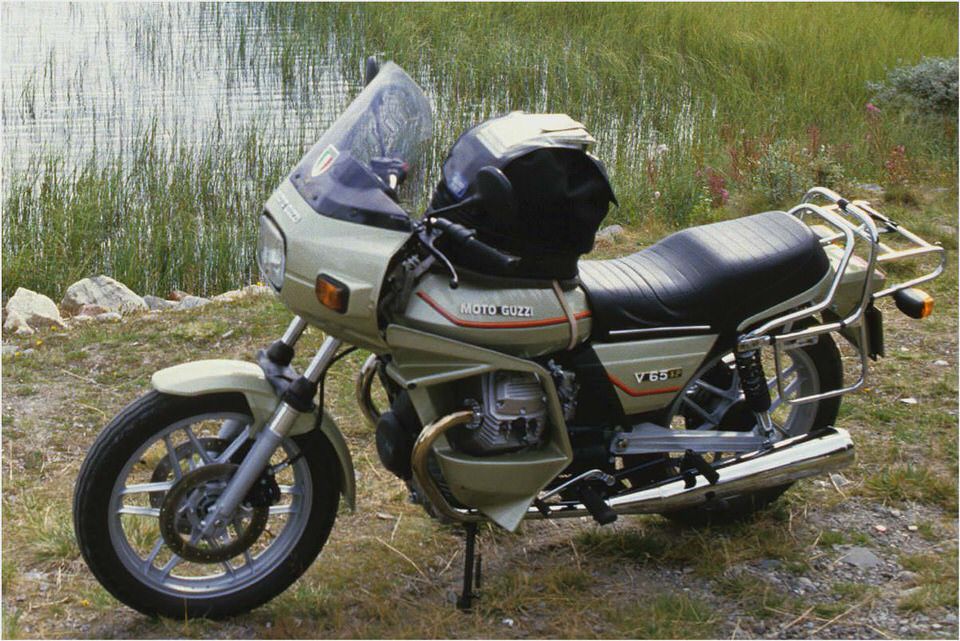 Some of the features are easily apparent: the chrome-moly steel perimeter frame, thick 45mm adjustable forks, anti-lock 4-piston Brembo calipers gripping 320mm stainless discs, heated grips, adjustable windscreen, quadpolyelipsoidal halogen headlights, damping- preload-adjustable single-shock rear suspension with linkage, and color-matched keyed-alike quick-detach saddlebags.
But other engineering is subtle. For instance, mounting the high-output alternator up between the cylinders allows the mass of the engine to be located closer to the front wheel for the better handling of forward weight bias. And here's a novel idea adapted from Aprilia's world champion sport bikes: the crankshaft's center line is about 1¼" above the transmission's to position the engine's weight higher.
Higher . I'll bet we all thought low center of gravity was preferred! But for a motorcycle at road speed, having the engine mass closer to the roll center (think like an airplane) means that it takes less leverage (strength) to lift the bottom of the engine to the (as an example) right side in order to lower the top of the bike into a left turn.
The result is a big roomy bike that's quite light steering. Remarkable!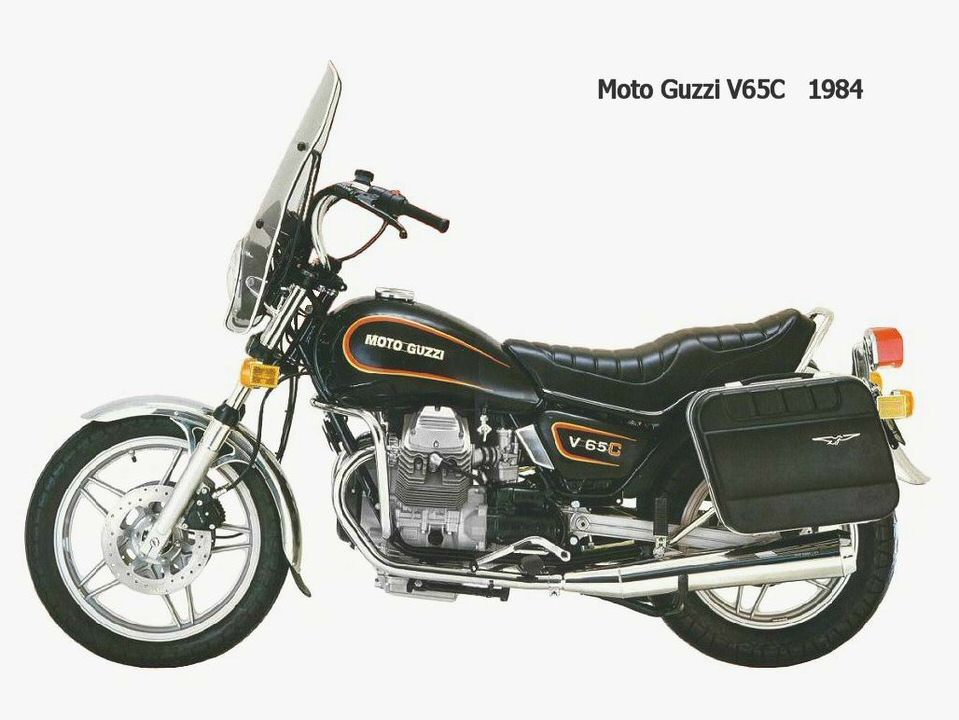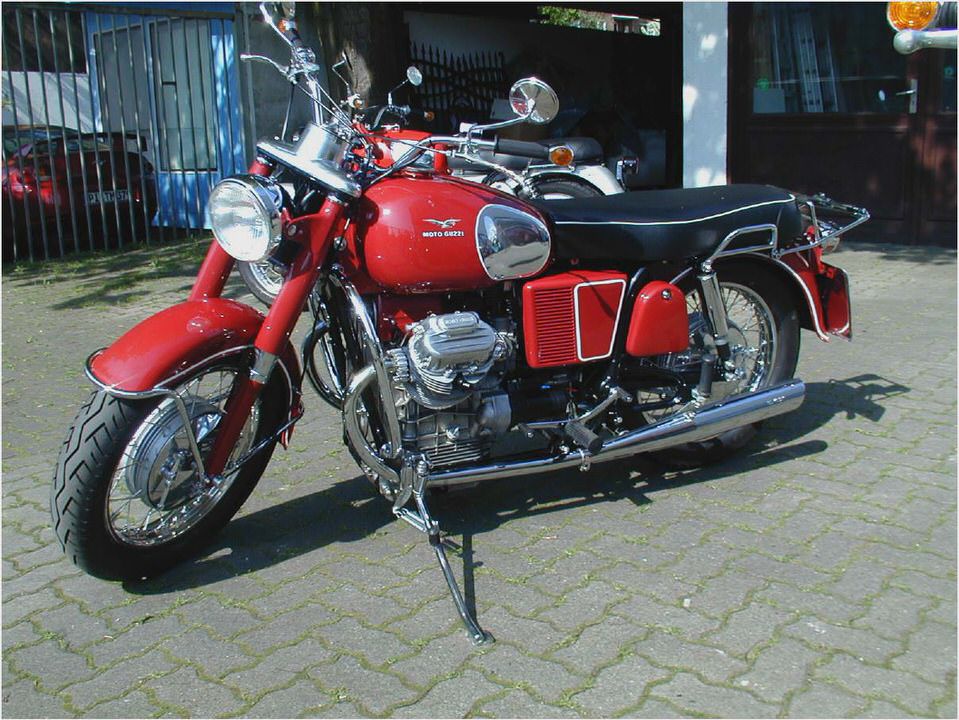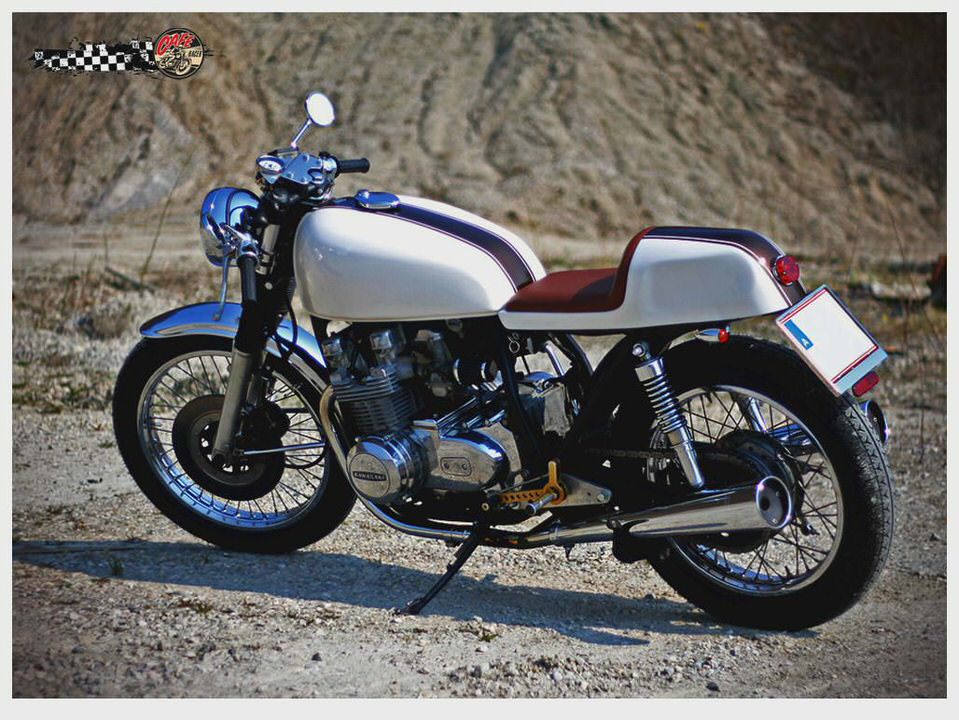 Search Results – Squadra Guzzista
Moto Guzzi Breva 1100 – Cycle Torque Magazine
Faster and Faster: Motociclismo's Moto Guzzi V7 Classic riding impression
2011 Moto Guzzi V7 Racer Road Test Rider Magazine
The Moto Guzzi Norge luxury tourer is molto bene – latimes.com