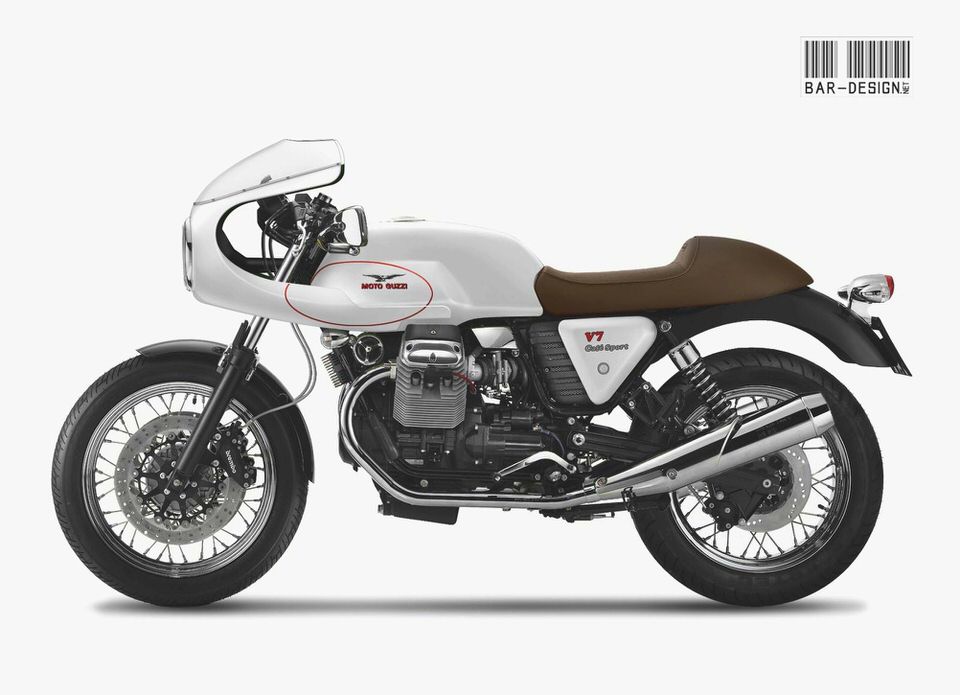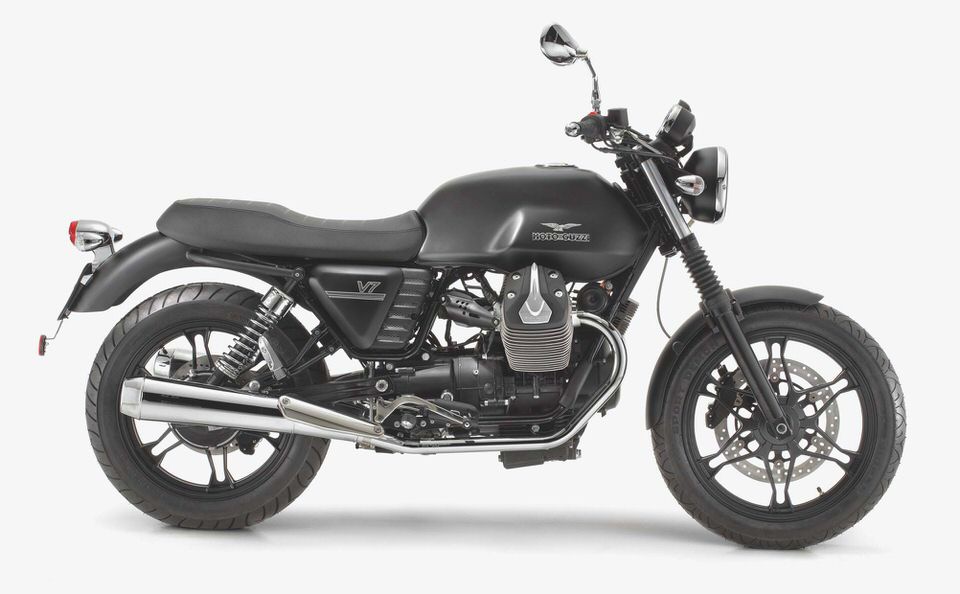 Evolution Calling
They say: "Its primary ingredient is originality."
We say: "We'd trade originality for performance."
For 2013, Moto Guzzi V7s will get an updated motor. Three versions will be offered: the sexy Racer, the touring Special and the no-frills Stone.
For 2013, Moto Guzzi V7s will get an updated motor. Three versions will be offered: the se
As a teenager in the 1970s, I had daydreams about bikes like this: a handsome Moto Guzzi café racer with serious attitude and thunderous performance being caned on a twisty road, perhaps with a curvaceous companion on the passenger seat.
A solo blast on the recently rejuvenated V7 Racer doesn't tick all those boxes, but it's still a lot of fun. You've got to be of a certain age to recall Moto Guzzi's mid-'70s heyday of the Le Mans 850, but even if you don't you surely can appreciate its styling.
For the 2013 model year, Moto Guzzi's entire 750cc lineup gets an updated engine with 70 percent new parts. The basic Heron-headed, pushrod-operated architecture is the same, but the cylinder heads and pistons have been reworked to up compression from 9.2:1 to 10.2:1. Other changes include a redesigned airbox below the seat, a revamped Marelli fuel-injection system with a single central injector and improved cooling from redesigned fins.
Guzzi says maximum output has been increased by 12 percent to 51 bhp at 6200 rpm.
Not that it matters much, as even the new bike's output is meek by the standards of most 750s (including the original V7 Sport, which made 52 bhp in 1971). It's no fun revving the motor hard enough to find all 50 of those horses anyway, because by 6000 rpm it's vibrating like mad.
It's far better to short-shift, keep the tach needle in the sweet spot around 4000 rpm and take things fairly gently. I'm sure I wasn't imagining the V-twin feeling distinctly smoother, as well as more flexible, than the old V7 unit. There's grunt from below two grand and peak torque is generated 800 rpm lower than before, at just 2800 rpm.
The gearbox still has a long throw and only five speeds, but it's been refined with a new selector mechanism and shifts reasonably well.
The V7 Racer also has a larger gas tank which appears to be held in place by a leather strap. Other neat details include a flyscreen with a #7 logo and a matching cover for the suede-finish solo seat. Clip-on handlebars, rearset footpegs, red frame tubes (echoing the original 750 Sport's) and brushed-aluminum sidepanels all add to the effect.
But this bike's sporty look is misleading: It is, in fact, a softly tuned middleweight that prefers a gentler pace, which may be perfect for the intended demographic.
Handling is very stable, giving a traditional Guzzi solidity that is fine through sweeping curves but slightly harder work in tighter turns. This bike could really do with a bigger, more powerful engine, because its acceleration is fairly unimpressive. But if the 2013 V7 Racer's performance doesn't match its name or its looks, this sporting twin still provides heaps of traditional Moto Guzzi charm at what will surely be a reasonable price.
Moto Guzzi V7 Racer First Ride – Motorcyclist Magazine
Moto Guzzi Imola 350 Road Test
Moto Guzzi Breva V 1100: A biking jack of all trades – Features – Motoring…
Moto Guzzi 250 Albatros & Wheeler – 1952 TT Isle of Man – motorcycle photo…
Used 2009 Moto Guzzi California – Reviews, Prices and Specs at Motorcyclist…