2013 Triumph Street Triple R – First Ride How does Triumph overhaul its best-selling bike? Very carefully.
Almería, Spain –Leaving the hotel parking lot at walking speed, I stalled the Street Triple R and tumped it over on its right side, possibly a new record but at least a good way to end the suspense early. Not to worry; my lovely Dainese gear broke the bike's fall nicely, and the only injury was a light scrapage to its exhaust tip. The 13 pounds it's supposedly lost made the Triple appear to be easy to pick up as my attendants scrambled into action while I applied the verbal lash for allowing me to fall over in the first place.
The previous Street Triple weighed just 395 pounds, no gas, on our scales, so the new one should be right around 382. That's really light—like 36 pounds lighter than the Ducati Streetfighter 848 that recently stole its place in my heart. Atop the same stubby 55.5-inch wheelbase as before (2.3 inches shorter than the Duc), your first impression is that this is one small motorcycle. Or maybe that's your second impression.
Your first one as you eyeball it in the hotel lobby is that it's a nicely put-together, beautifully finished motorcycle you wouldn't mind shelling out $9999 for. But Triumph's cheating a little at this launch, because every bike on hand is wearing accessory parts you'll pay extra for (and they're all wearing neat little LED turnsignals that are illegal in the good old USA) .
Somebody must've noticed how much nicer the bike looks with the accessory flyscreen (it hides the headlights some find unattractive), and after that why not add the color-matched chin spoiler? My bike also had accessory ASV-style levers, billet brake fluid reservoirs, quickshifter, optional Arrow exhaust and crash protectors. The last item is the only one I really need.
Anyway, 50,000 units served in the five years since the Street Triple's birth makes it the best-selling Triumph worldwide, and the new model tries not to mess with success too much. The biggest difference is replacing the underseat exhaust with the current low-slung GP-style unit, which took off about 8 of those 13 pounds, and while they were at it the engineers decided they could get the bike to handle better by shifting even more weight from the rear: Hence the new subframe, a lighter rear wheel and brake caliper, and a new swingarm that's also about a pound lighter. All together, Triumph says the new bike has 52 percent of its weight on the front Pirelli Diablo Rosso Corsa contact patch, compared to 49 percent before.
The R model gets a three-way adjustable piggyback-reservoir shock. It's about 10mm longer than the vanilla bike's and provides 10mm more wheel travel (135mm), which is also why its seat is 0.8-inch higher and its rake a tad steeper. It's also why Triumph gave all the Triples an adjustable swingarm pivot; the R's pivot is 4mm lower.
Just like before, the R model gets the four-piston radial-mount brake calipers up front instead of the plain bike's two-piston floaters, and just like before they're almost too powerful in their initial bite when many times all you want is a tiny nibble. What's new this year is standard ABS for both models in the U.S. market, controlled by a new Nissin regulator that weighs just 3.3 pounds. Full credit to Triumph for providing this important safety feature at only a $400 premium over last year's R model (the regular Triple goes from $8899 to $9399).
There have been a few adjustments in the engine compartment: First gear is a bit taller, and Triumph says recalibrating the fuel injection has made the bike 30 percent less thirsty in urban use. (Our '12 model got 41 mpg in mixed use.) The EFI tune also includes a "kicker" function for reduced engine braking that works well enough to make people assume the bike has a slipper clutch.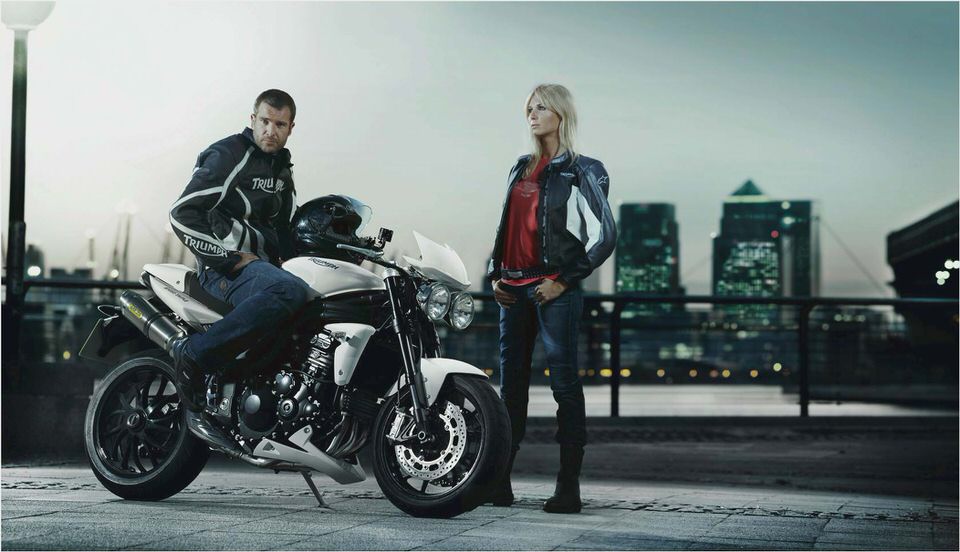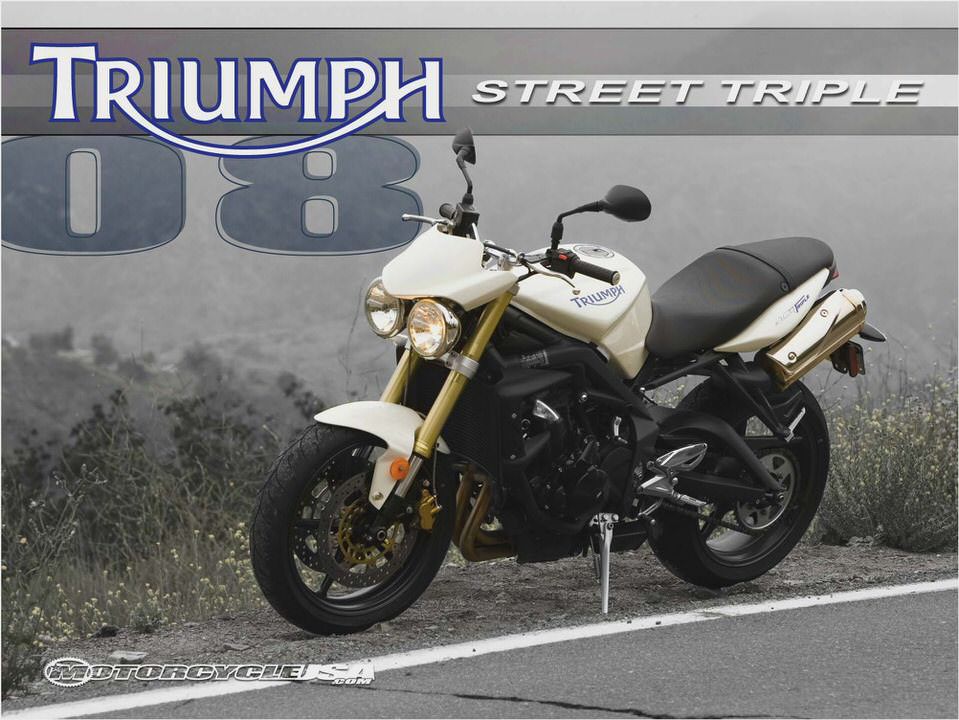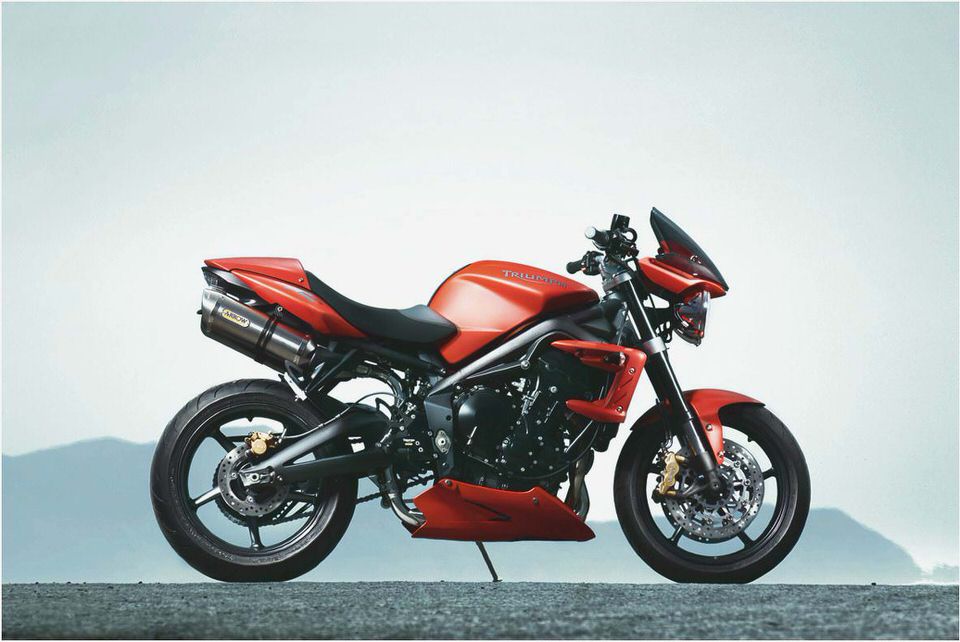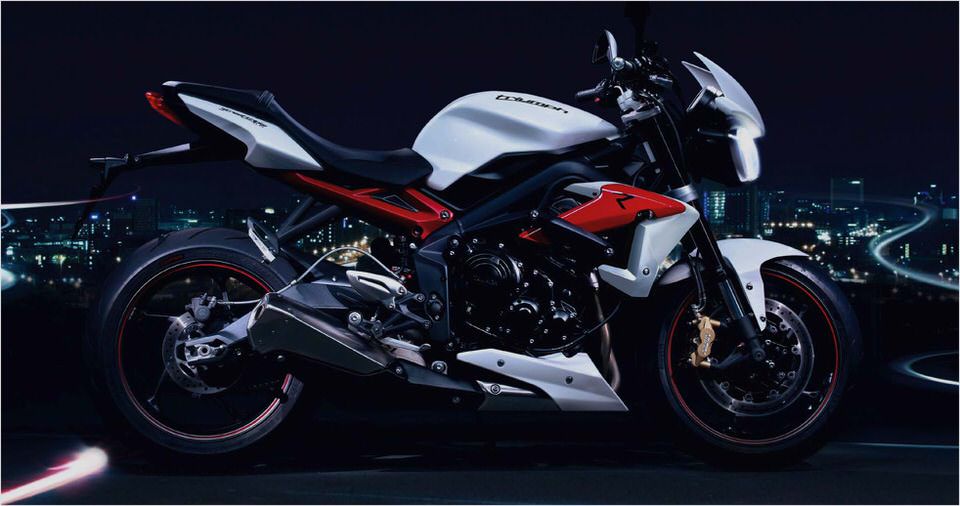 2011 Triumph Tiger 800 Review – Riding Impressions of the 2011 Triumph…
2011 Triumph Rocket III Roadster
Triumph Sprint 900 by Mr Martini Italy – Moto Rivista
2011 Triumph Thunderbird Storm Review
Triumph Speed Triple R Ash On Bikes